We asked Marie Kondo to fold a bag of potato chips and other random stuff
Variety/Penske Media via Getty Images, FILE
Marie Kondo has been rethinking what sparks joy in her life.
The decluttering guru, who first rose to fame when her book "The Life-Changing Magic of Tidying Up" was published in the U.S. in 2014, recently opened up about how she has been prioritizing her three children over the worries of constantly tidying up.
"My home is messy, but the way I am spending my time is the right way for me at this time at this stage of my life," Kondo said, via an interpreter, at a recent event, as reported by the Washington Post.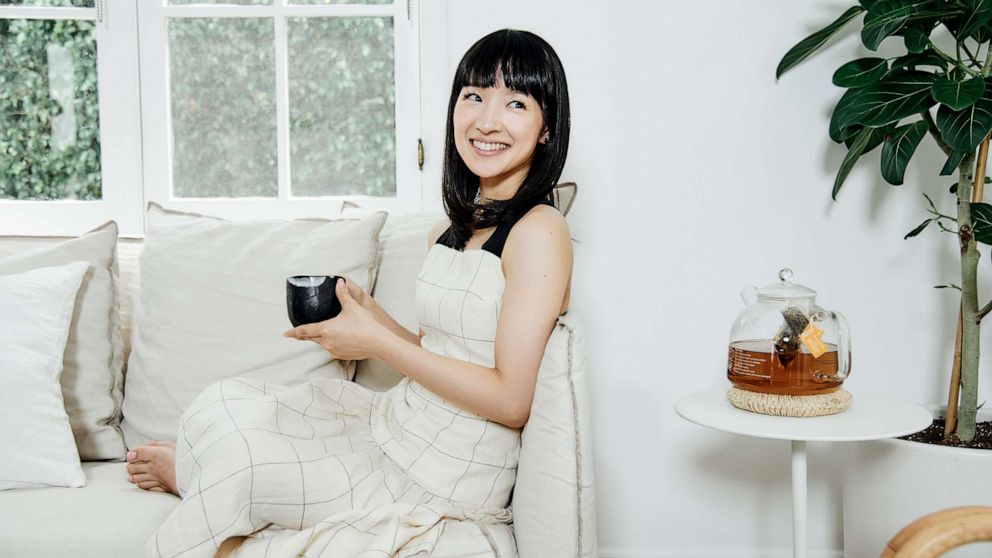 "Up until now, I was a professional tidier, so I did my best to keep my home tidy at all times," she also said. "I have kind of given up on that in a good way for me. Now I realize what is important to me is enjoying spending time with my children at home."
Kondo, 38, and husband Takumi Kawahara welcomed their third child, a son, in 2021. The couple, who married in 2012, also share two daughters.