Our favorite Robert De Niro moments for his birthday
A new trailer for "Killers of the Flower Moon," directed by Martin Scorsese and starring Leonardo DiCaprio, Lily Gladstone and Robert De Niro, debuted online Wednesday.
In the film, DiCaprio plays Ernest Burkhart, the "war hero" nephew to De Niro's character, whom Burkhart calls "the nicest man in the world." However, he's anything but.
Based on David Grann's bestselling book of the same name, "Killers of the Flower Moon" is set in 1920s Oklahoma and depicts the real-life serial murder of members of the oil-wealthy Osage Nation.
De Niro's character warms his nephew up to the plan to steal the oil discovered on Osage land -- through marriage into the tribe and straight-up murder.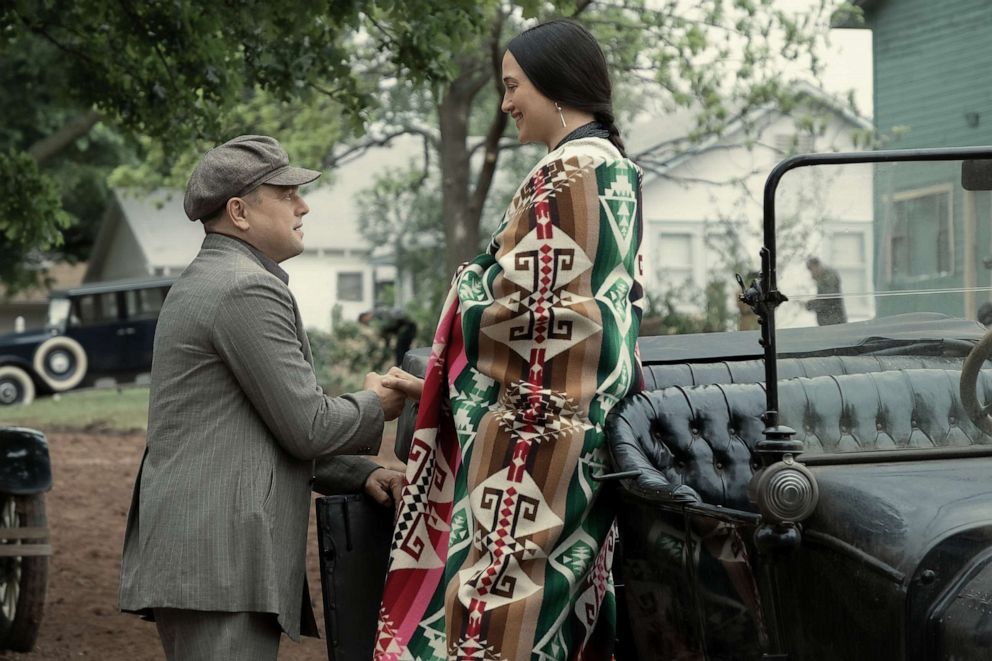 The resulting killing spree, known locally as the Reign of Terror, lasted for years while locals covered up the deaths as "bad luck," as De Niro's character coldly puts it. A federal investigator, played by Jesse Plemons, thinks there's more to it.
Meanwhile, Burkhart is torn between both worlds: his uncle's scheming and his Native American wife Mollie, played by Gladstone, who begs him to avenge her family.
"You gotta pick a side," his uncle advises him.
"Killers of the Flower Moon," which premiered earlier this year at the 76th Cannes Film Festival, releases in theaters on Oct. 20.