Matthew McConaughey talks navigating his career in new memoir
Tim Warner/Getty Images, FILE
Matthew McConaughey revealed Wednesday that he is considering throwing his hat into Texas' gubernatorial race next year.
During his appearance on The Balanced Voice podcast, the 51-year-old actor reflected on how he sees himself as a leader.
"I'm looking into now again, what is my leadership role? Because I do think I have some things to teach and share, and what is my role? What's my category in my next chapter of life that I'm going into now?" he said.
While he "still feel[s] very much like a peer," he has come to understand that he has "wisdom to share," McConaughey added.
The "Greenlights" author said his time teaching at Texas' Moody College of Communication as part of the Department of Radio-Television-Film opened his eyes.
And because of the impact he's leaving, he added that he is "stepping into more leadership ... teaching positions."
When asked if his upcoming leadership roles involve a run for governor of Texas, McConaughey responded, "It's a true consideration."
Gov. Greg Abbot is up for reelection in 2022.
The actor also shared his "three epics" that make up the backbone of his life, which he reveals are his three children -- Levi, 12, Vida, 11, and 8-year-old Livingston -- of whom he shares with wife Camila Alves.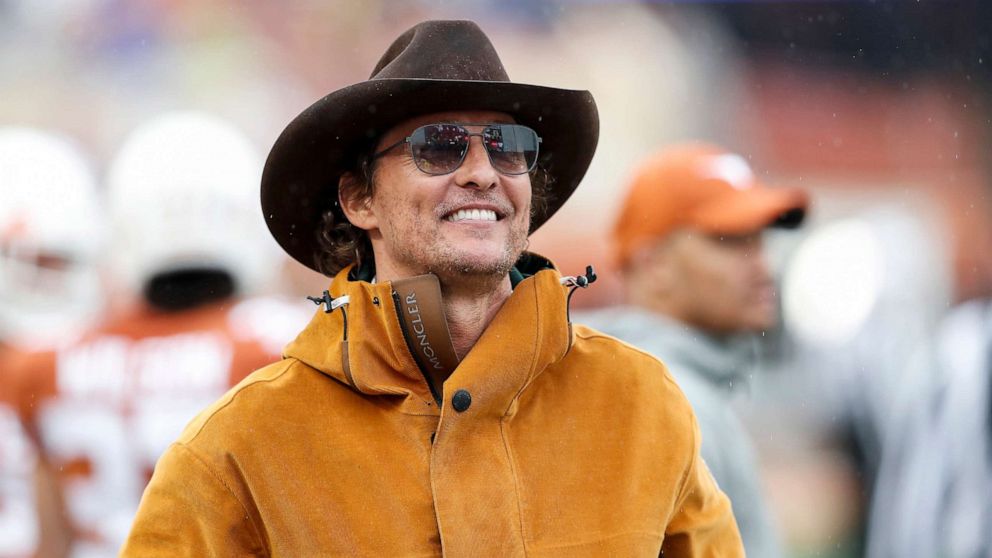 He said his children are "the greatest light or shadow that Camila and I can leave [behind.]"