Matthew McConaughey celebrates #ThrowbackThursday with long-lost yearbook photos
Matthew McConaughey has starred in dozens of prominent films and has an Oscar to prove it.
But the "Serenity" star reminded fans on "Good Morning America" that it all started with one cult classic.
"I met the right guy, in the right bar, at the right time," McConaughey said. "I met a guy in a bar who actually cast me in my first film, 'Dazed and Confused.'"
"Three days' work turned [into] three weeks' work, and I was leaving each day with a small check. And people were saying, 'You're good at this,' and I was like, 'Can you please invite me back again tomorrow?'" he added. "They did. And all of a sudden, what started off as maybe just a hobby, turned into a career 28 years later."
McConaughey co-stars with Anne Hathaway in his latest film, "Serenity," which hits theaters Friday. Hathaway appeared on "GMA" Wednesday, where she revealed she forgot her lines because she was distracted by McConaughey's good looks.
"She doesn't forget her lines," McConaughey said, laughing, as he heard about Hathaway's "GMA" interview. "Thank you, Anne, very flattering."
Diane Lane also stars in "Serenity," and McConaughey said he had to admit something to the actress as they began filming.
"When I first met her and we were going to have our first scene together -- I said, 'I've got to level with you. You're my first crush. I've had a crush on you since Lorie darlin in "Lonesome Dove."' And so, I had to remind her of that again," he said.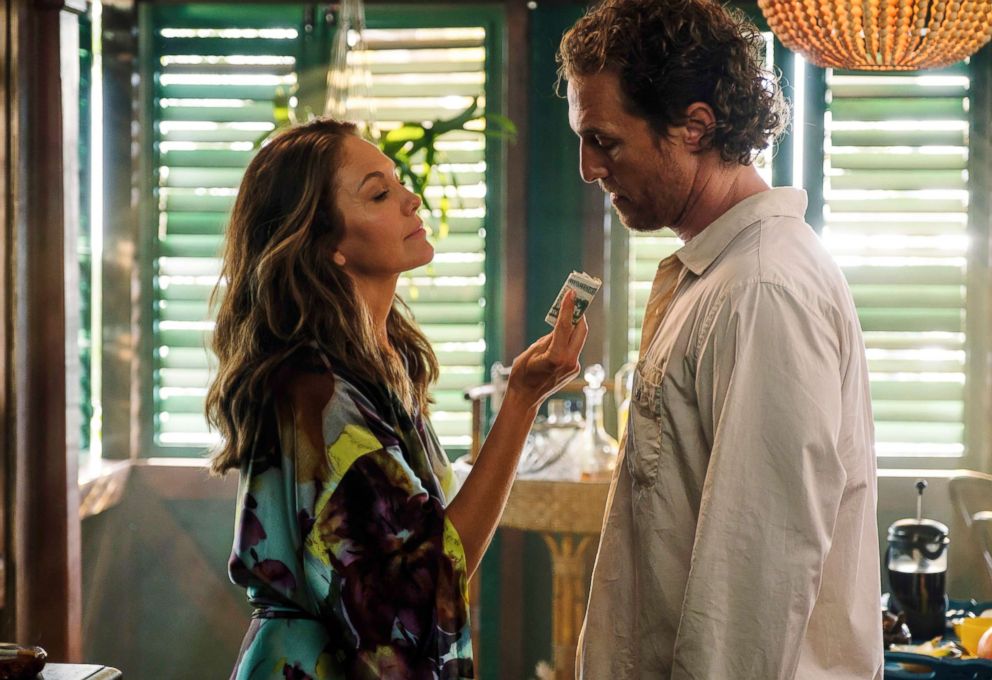 In the thriller, McConaughey plays a fishing boat captain whose ex-wife (Hathaway) asks him to save her and their young son from her new, violent husband by taking the husband out to sea and throwing him to the sharks.
"It's a very indecent proposal, but it also brings up the question of justice in this story of when is it OK -- or is it OK -- for good people to do bad things for good reasons?" McConaughey said.