Meek Mill is facing backlash after an unreleased song of his that mentions the death of Kobe Bryant surfaced.
"And if I ever lack, I'm goin' out with my chopper, it be another Kobe," the artist raps in the song, which is reportedly titled, "Don't Worry."
Fans were upset over the leaked lyric, which arrived just over a year after the NBA legend, his 13-year-old daughter, Gianna, and seven others lost their lives in a tragic helicopter crash on Jan. 26, 2020.
On Monday, Bryant's wife, Vanessa, called out the Philly rapper for his "insensitive and disrespectful" lyrics on Instagram.
"Dear @meekmill, I find this line to be extremely insensitive and disrespectful. Period," wrote Vanessa. "I am not familiar with any of your music, but I believe you can do better than this. If you are a fan, fine, there's a better way to show your admiration for my husband. This lacks respect and tact."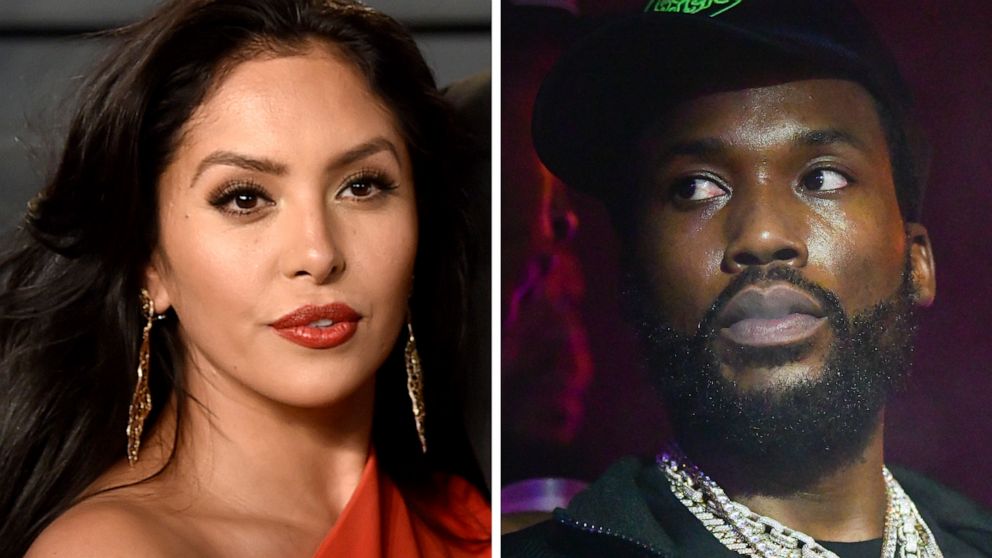 Many swarmed Meek's Twitter, asking the 33-year-old rapper to apologize to Bryant's widow.
The artist shared a tweet on Tuesday, claiming he made a private apology to an unnamed person, which many believed to be him referencing Vanessa Bryant.
"I apologized to her in private earlier today not to the public," he tweeted. "Nothing I say on my page [was] directed to a internet viral moment or the family of a grieving woman! If you care about someone grieving change the subject."
"Meek and Vanessa spoke. He apologized and they are all good now," a source close to the situation told "Good Morning America."
ABC News has reached out to Meek Mill and Vanessa Bryant for comment.