The greatest Super Bowl halftime performances ever
FilmMagic via Getty Images, FILE
Megan Thee Stallion will star in a new Flamin' Hot Cheetos ad for this year's Super Bowl LVI.
"Everything about me is hot," the rapper, whose legal name is Megan Jovon Ruth Pete, said about her Super Bowl spot, which also features the 90s hit "Push It" from duo Salt-N-Pepa.
Megan said Salt-N-Pepa has been an inspiration for her music and creativity.
"As a female artist, Salt-N-Pepa has a huge impact and influence on all of us," she told "GMA." "You can't talk about female hip-hop without talking about the OGs."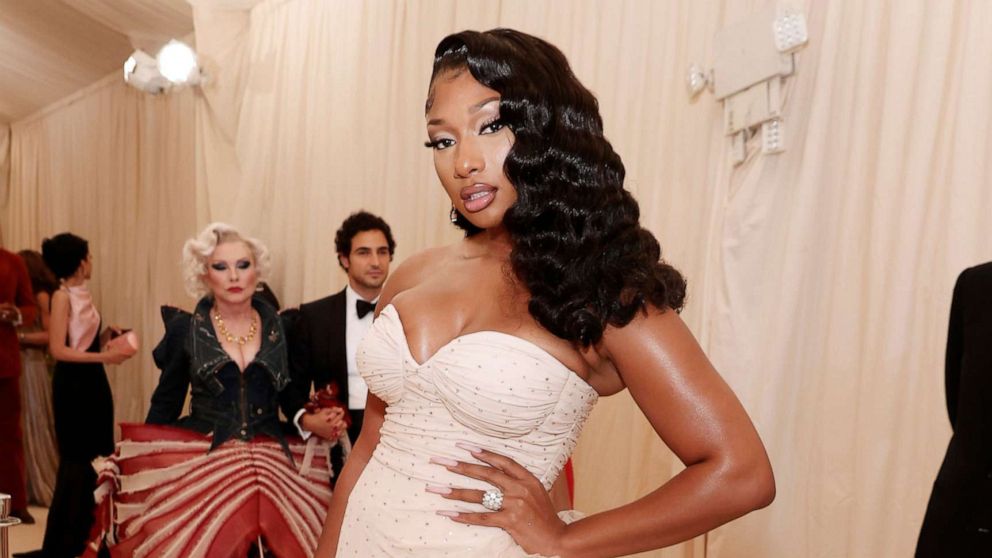 Salt-N-Pepa incorporated sex-fueled lyrics into their music -- something Megan has also done with hits like "WAP" and "Lick."
"I know I don't always have to be so cookie-cutter, so overly professional," she said. "I like to make music, so sometimes, I feel like my fans could use something a little ratchet."
The Grammy-winning artist and Houston native has also taken on the role of producing commercials as a way to get out of her comfort zone, she said.
"I found out that when you're shooting things, it's not like a music video," she explained. "You need to get the shot from this angle, that angle, and to the side."
"I've got my hands in a lot of different pots. But I've just been learning from the experiences," she added.
Music and school have been something that I was always sure about.
One experience she had recently was graduating from Texas Southern University in December 2021. Megan received a bachelor's degree in health administration and has been a strong advocate for higher education, awarding several college scholarships to students over the last two years.
While traveling on the road by day and studying and completing assignments at night, Megan found a way to pursue both dreams simultaneously.
"Music and school have been something that I was always sure about," she said. "But one thing I know I'm good at is rapping and one thing I knew I was good at was learning."
The "Savage" rapper also hinted that a new album is on the way.
"I've been recording new music all January. I've been low-key, hiding a little bit and just letting my work speak for itself," she said. "I don't feel like making music is work; doing the other stuff around music is work."
Above all, Megan said she's embraced her journey as an artist and an entrepreneur. In January, she secured ownership of her famous catchphrase "Hot Girl Summer" after a two-year legal fight. From producing commercials to inking new deals, including one to develop and create content, Megan said she hopes to grow as an artist and creator.
"I'm going to stay true to my rules," she said.