— -- Meghan Markle says she was just 11 when she first advocated for women's equality by writing a series of letters that she claims changed how women were portrayed in a commercial for dish soap.
More than two decades later, Markle is still advocating for women, this time as a future member of Britain's royal family, engaged to Prince Harry, the fifth in line to the throne.
Markle, 36, is scheduled to mark International Women's Day Thursday with Harry in Birmingham, England. The couple plans to meet with young female students interested in pursuing careers in science, technology, engineering and math (STEM).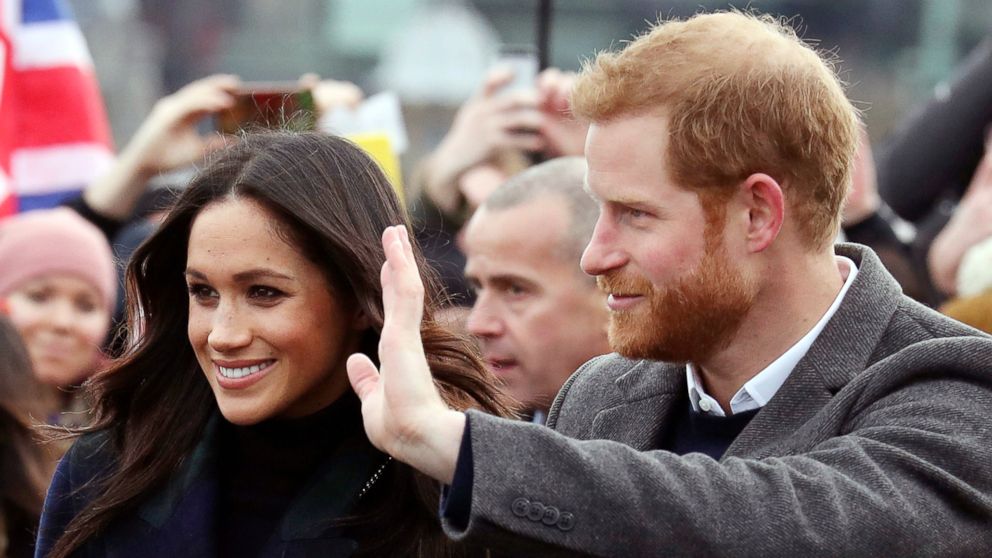 At a forum last month to promote the royals' charity work, Markle indicated she wants to use her new position to promote women's empowerment.
"I hear a lot of people speaking about girls' empowerment and women's empowerment. You will hear people saying they are helping women find their voices," Markle said at a forum for The Royal Foundation. "I fundamentally disagree with that because women don't need to find their voices.
"They need to be empowered to use [their voices] and people need to be urged to listen," she added. "Right now with so many campaigns like #MeToo and #TimesUp, there's no better time to continue to shine a light on women feeling empowered and people supporting them."
Markle, a California native, is a self-described feminist.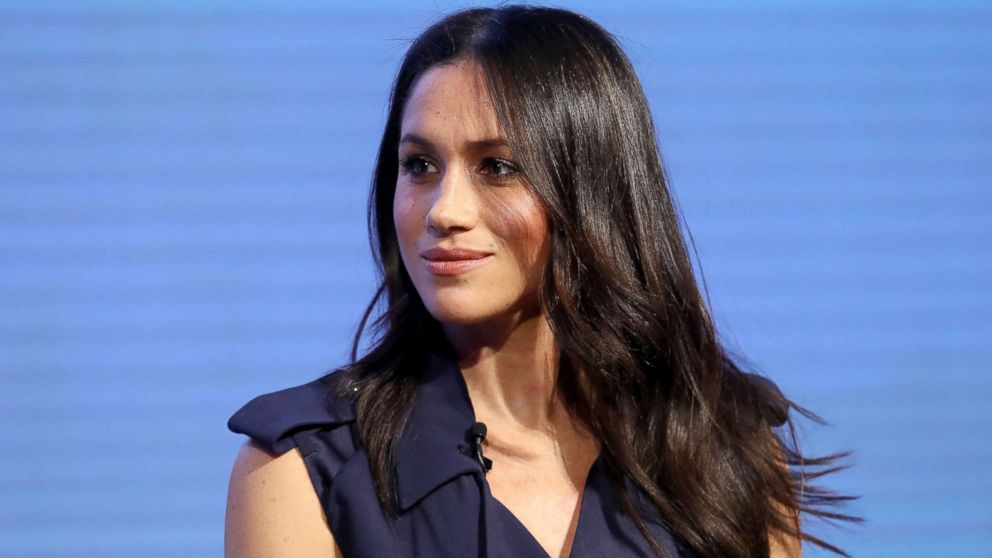 "I am proud to be a woman and a feminist," Markle said in a 2015 speech in her role as a United Nations Women advocate for political participation and leadership.
"It isn't enough to simply talk about equality. One must believe in it," she said in the speech. "And it isn't enough to simply believe in it. One must work at it. Let us work at it, together, starting now."
Markle started working for women's rights during her career as an actress, which she said she was moving on from when she announced her engagement to Harry in November.
While making a name for herself in Hollywood, Markle worked on women's rights issues with organizations including World Vision, the Myna Mahila Foundation and One Young World, in addition to the United Nations.
On International Women's Day last year, Markle wrote an essay on period shaming based on her experience visiting India as an ambassador for World Vision, a global Christian humanitarian organization.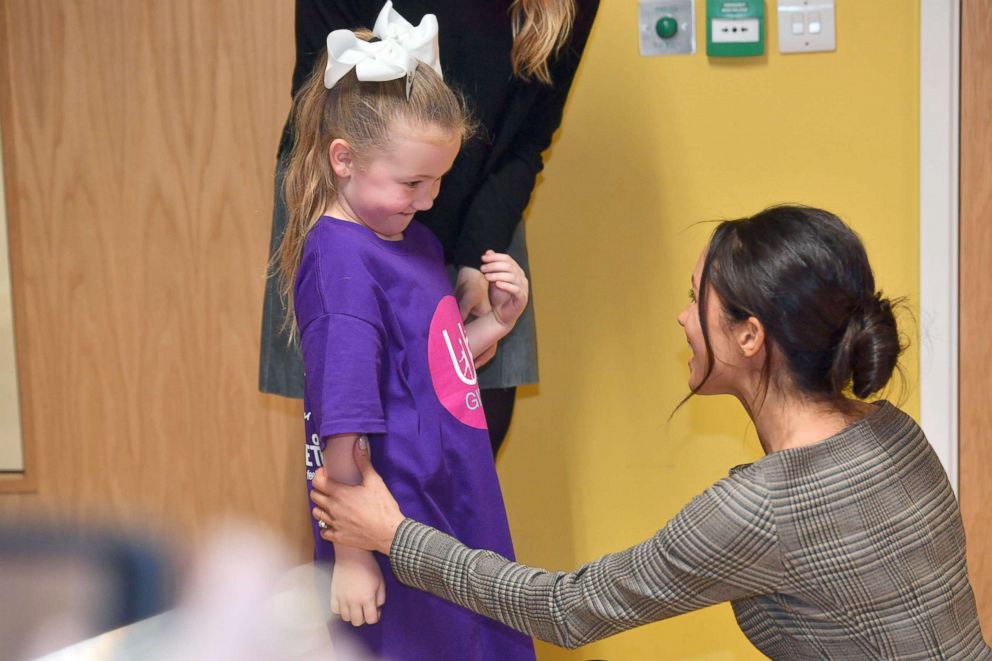 "Beyond India, in communities all over the globe, young girls' potential is being squandered because we are too shy to talk about the most natural thing in the world," Markle wrote in "How Periods Affect Potential."
She continued, "We need to push the conversation, mobilize policy making surrounding menstrual health initiatives, support organizations who foster girls' education from the ground up, and within our own homes, we need to rise above our puritanical bashfulness when it comes to talking about menstruation."
Markle also shared a poem at the time on her now-deleted Instagram and Twitter accounts reminding women about their value and worth. The poem, by Nayyirah Waleed, includes the verses, "I will tell you, my daughter / of your worth / not your beauty / everyday (your beauty is a given. every being is born / beautiful) / knowing your worth / can save your life."
Markle's activism grew in her youth.
Markle said it was her father, Thomas Markle, a lighting director in Hollywood, who encouraged her to write letters when she was offended at the age of 11 by a dishwashing liquid that in a commercial had the tagline, "Women all over America are fighting greasy pots and pans."
She also credited her mother, Doria Ragland, in a Vanity Fair interview with making sure she knew about the world's challenges while growing up in Los Angeles.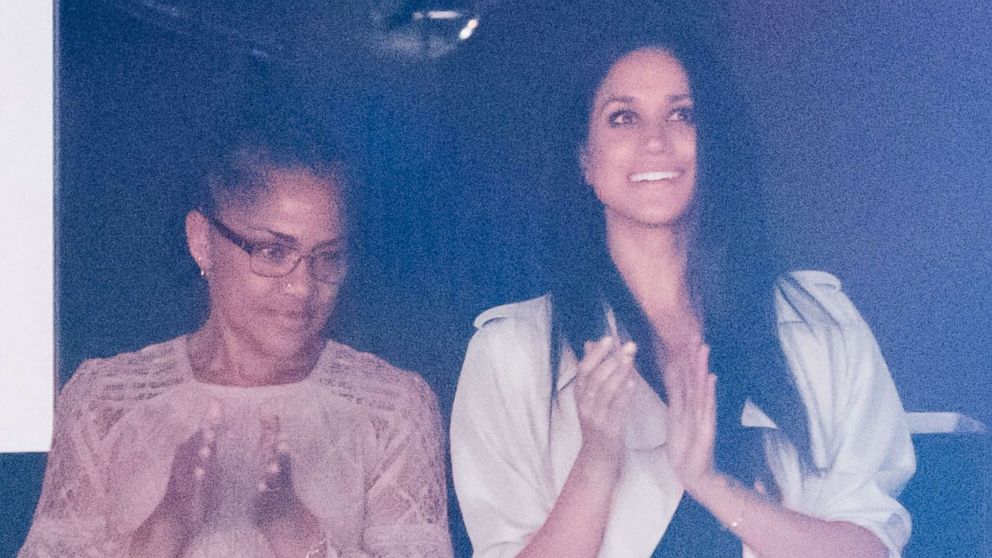 Markle, who studied international relations at Northwestern University, told the magazine she points to the 1991 and 1992 riots in Los Angeles, sparked by the police beating of Rodney King, as the starting point of her "social awareness."
"They had let us go home [from school] during the riots and there was ash everywhere," Markle told Vanity Fair, recalling she said to her mom, "Oh, my God, Mommy, it's snowing!"
"No, Flower, it's not snow," Markle said her mom replied. "Get in the house."
'He's a feminist too.'
Markle hinted she has found her match as a feminist with Harry, who is also known for his humanitarian work.
Markle said Harry, 33, is a feminist while greeting a well-wisher in Wales in January who told her, "It's great having a feminist in the royal family."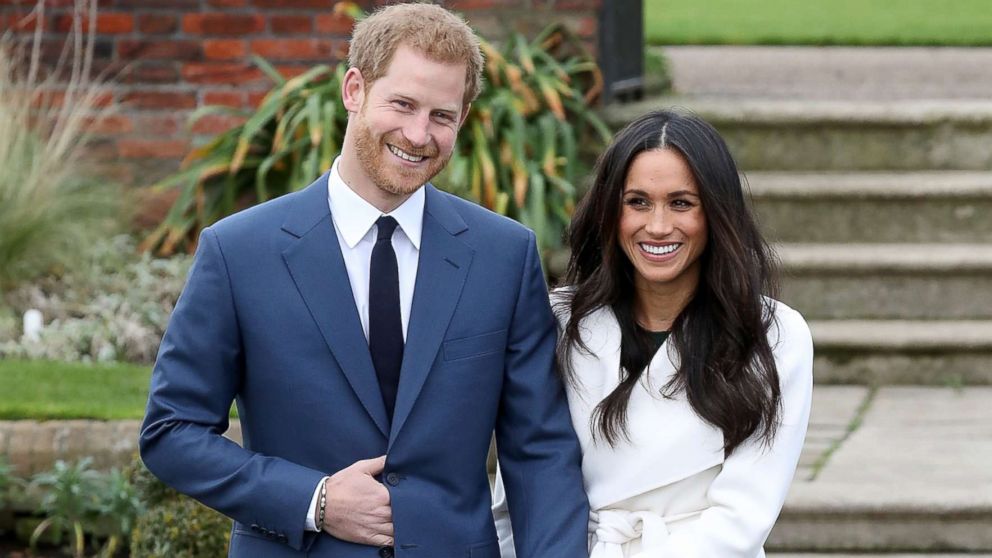 "He's a feminist too," replied Markle, in an apparent reference to Harry.
Since moving to London late last year, Markle has spent her time traveling with Harry to different parts of the U.K., learning about the causes closest to him and meeting stakeholders. She and Harry have met with young people in places from Brixton to Wales and have honored wounded warriors and marked World AIDS Day, among their public events together.
"I've just been here for three months, but it's very important to hit the ground running," Markle said at The Royal Foundation Forum. "Even if it's quietly behind the scenes, which is what I've focused my energy on thus far, it's meeting with the right people and the right organizations and learning as much as I can so I can maximize the opportunity we have here to really make an impact."
Markle will be named a patron of The Royal Foundation once she and Harry wed on May 19. The Royal Foundation is the main vehicle for William, Harry and Kate's charity work, overseeing initiatives including their mental health campaign, Heads Together, Harry's Paralympic-style sporting event for wounded service people, the Invictus Games, and their conservation efforts such as United for Wildlife.
"I am personally incredibly proud and excited that my soon-to-be wife, who is equally passionate about seeing positive change in the world, will soon be joining us with this work," Harry said of Markle last month.