Meghan Markle is not yet a member of Britain's royal family but she's already drawing comparisons to the woman who would have been her mother-in-law, the late Princess Diana of Wales.
Markle, 36, will wed Diana's youngest son, Prince Harry, 33, in a fairy-tale wedding at St. George's Chapel at Windsor Castle on May 19.
Diana wed Harry's father, Prince Charles, in what was billed as "the wedding of the century," at St. Paul's Cathedral in July 1981.
Markle was born less than one month after Diana and Charles's wedding. She would never meet Diana, who died in a car crash in Paris in 1997 at age 36, when Harry was just 12.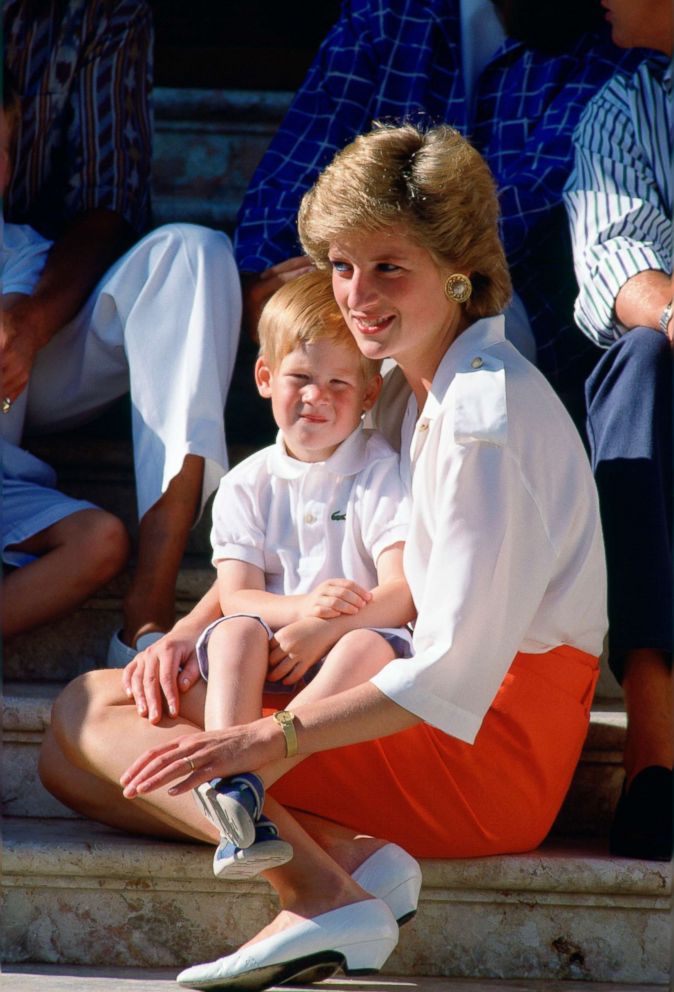 Biographer Andrew Morton wrote a biography on Diana, "Diana: Her True Story," that was a New York Times-bestseller when it was first published in 1992.
Morton's new book, "Meghan: A Hollywood Princess," sheds light on Markle's life before she met and fell in love with Harry.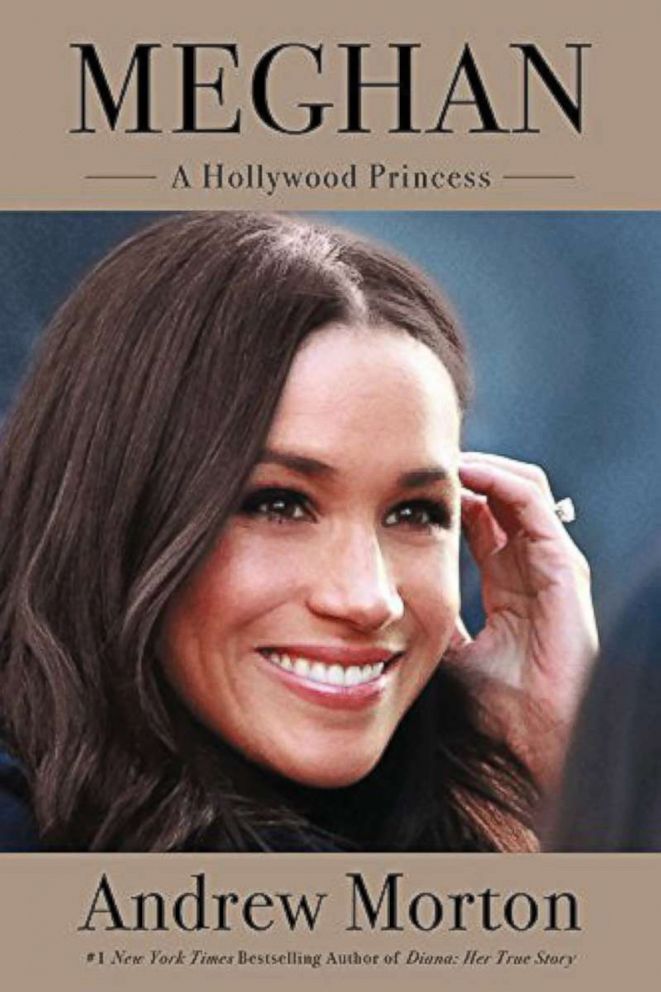 Morton interviewed Markle's teenage friends who claim Markle was crying as they watched the funeral for Diana in 1997. Another person whom Morton identifies as a childhood friend of Markle's was also quoted in the book as saying Markle "wants to be Princess Diana 2.0."
"Though much divides Diana and Meghan, much connects them," Morton told "Good Morning America." "They share a humanitarian vision and a mission."
He continued, "Both are glamorous and charismatic. Both realized that they could harness their celebrity to give back."
Morton's extensive research on both Markle and Diana for his two books gives him a unique perspective on the lives of the two women who hold special places in Harry's heart.
Five similarities and differences between Markle and Diana, according to Morton: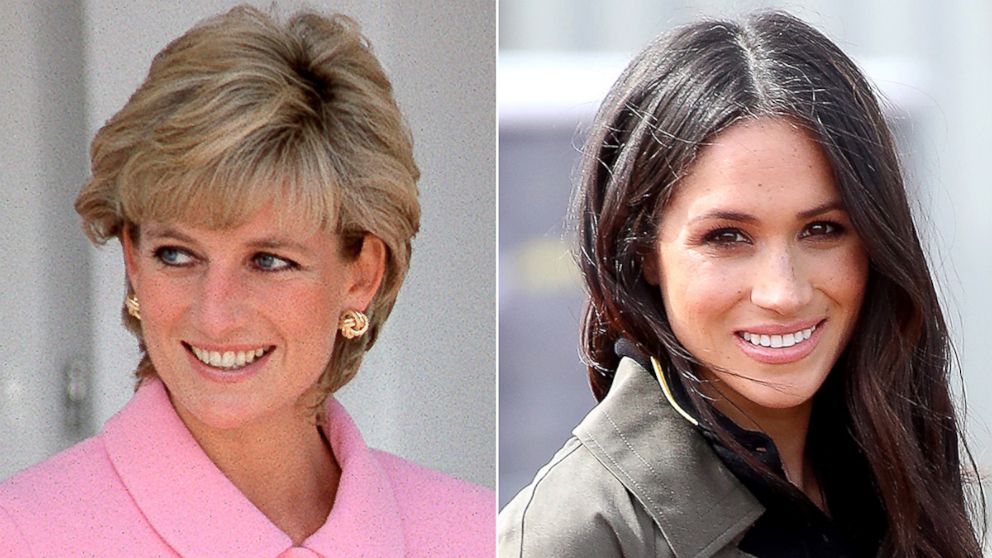 1. Both came from broken homes
Diana's parents, John Spencer and Frances Roche, divorced when she was just 6 years old. Diana, one of four children, later spoke publicly about the painful experience of her parents' divorce.
Markle's parents, Doria Ragland and Thomas Markle, divorced when Markle was just 6 years old. Markle's mother still lives in the Los Angeles area, where Markle grew up, while her father lives in Mexico.
"Both felt like outsiders," Morton said. "Diana felt different because divorce was unusual in her community. Meghan felt different because she was biracial."
2. Far different backgrounds
Diana grew up in a stately home on her family's Althorp Estate. She grew up cared for largely by nannies and later attended boarding school.
She also grew up close to royalty, becoming Lady Diana Spencer after her father earned the title of Earl Spencer in 1975.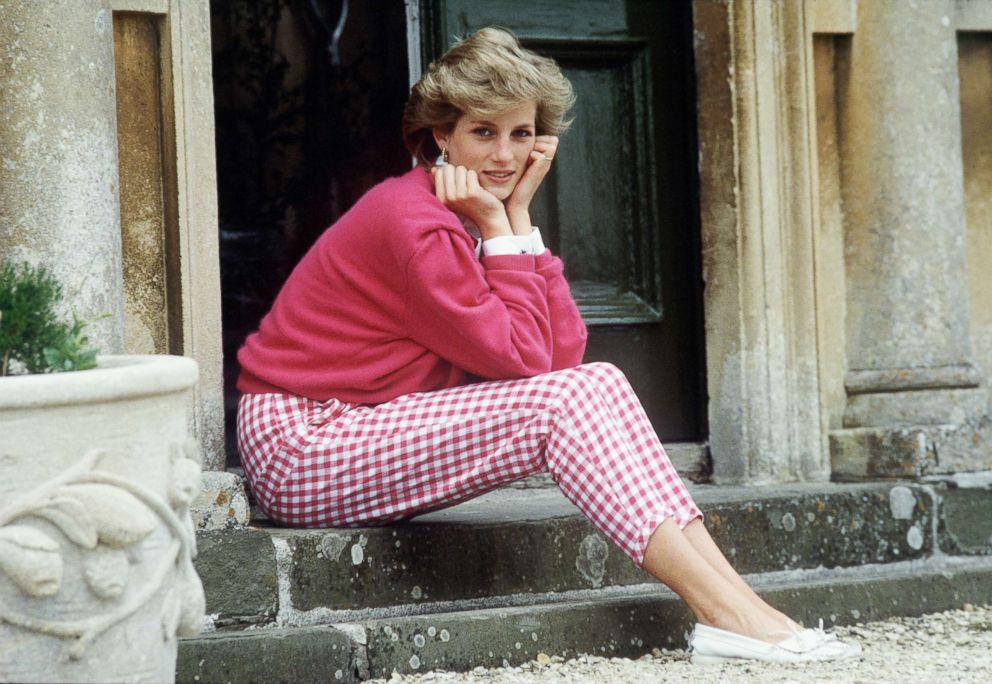 Diana was also reportedly a playmate of the royals, including Charles' younger brothers. In Diana's early years, the Spencer family lived at Park House, next door to the Queen's home of Sandringham.
Markle grew up in Los Angeles, the daughter of a lighting director in Hollywood. She was educated at an all-girls, private Catholic high school in Los Angeles.
Markle's mom, Ragland, is a yoga instructor and social worker.
3. One was shy, one is an actor
While Diana was "painfully shy" as a teenager, Markle was involved in school plays and much more assertive, notes Morton.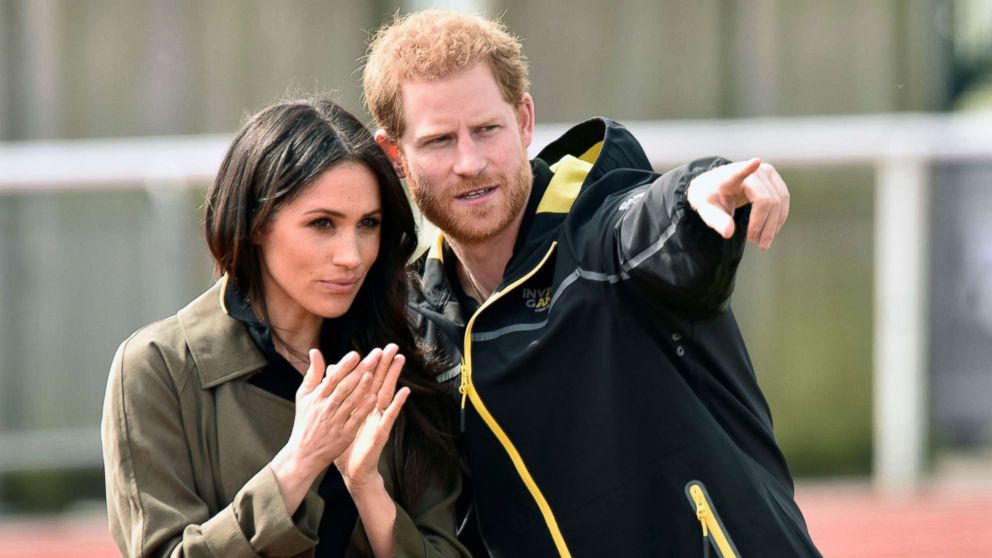 Markle appeared in her first play at 5 years old, according to Morton. She would go on to star in the TV drama "Suits" for seven seasons, ending her run only when she became engaged to Harry in November 2017.
Diana, on the other hand, "only agreed to go on stage if she was able to be at the back in a silent role," said Morton.
"Diana was also a good, all-around athlete, a winner of diving and swimming cups," he said. "By contrast, Meghan was not athletic. She was interested in books and discussion and debate."
4. Concern for the welfare of others
Diana was known as "the people's princess," a named she earned because of her ability to connect with everyday people, particularly for the sick and children who lacked a voice.
Markle, who graduated from Northwestern University, is also a humanitarian who worked with the United Nations on women's issues and was an ambassador for World Vision prior to meeting Harry.
"Meghan organized protests against the Gulf War at her private school," Morton said. "She complained to corporations about faulty goods and organized letter-writing campaigns."
"She was a politician-in-waiting," Morton said of Markle, who worked at the U.S. Embassy in Buenos Aires before launching her acting career.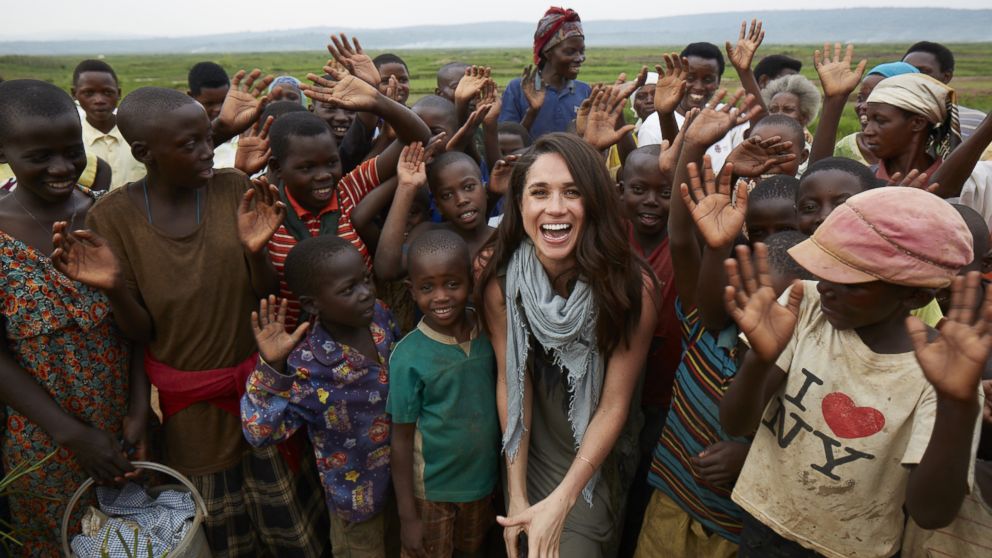 Diana also found her calling to help other people during her teenage years, according to Morton.
"She visited Darenth Park, a large mental hospital, where she and other teenage girls danced with physically and mentally-disabled patients," he said. "Many school volunteers were apprehensive but Diana discovered she had a natural aptitude for this work."
He continued, "Cuddling, cradling, getting down on her knees to play with disabled children and adults set the tone for her future behavior."
5. Appealing in different ways
"Diana's appeal lay as much in her vulnerability as her striving to find herself," said Morton.
"Meghan's appeal lies in the fact that she is self-possessed, poised, sophisticated but approachable," he said. "[She is] a flag bearer for a new generation of confident, assertive women who want to kick through the glass ceiling."
"Meghan: A Hollywood Princess" will be released in the U.S. on April 17.