Mindy Kaling honored her late mother while celebrating a recent accomplishment.
After accepting the 2021 National Medal of Arts from President Joe Biden at the White House on Tuesday, the writer, actress and producer reflected on her journey to success in an Instagram post on Wednesday, remembering her late mother Dr. Swati Chokalingam in a heartfelt tribute.
"I wish my mom could have been there, but what are you gonna do," she wrote in the caption. "Nothing is perfect, but yesterday was pretty close."
Kaling, 43, said that she received news about her award, which honors her contributions to television and as an author, from National Endowment for the Arts chair Dr. Maria Rosario Jackson "a little while ago."
Others honored at Tuesday's award ceremony included Julia Louis-Dreyfus, Bruce Springsteen, Gladys Knight and fashion designer Vera Wang, among others.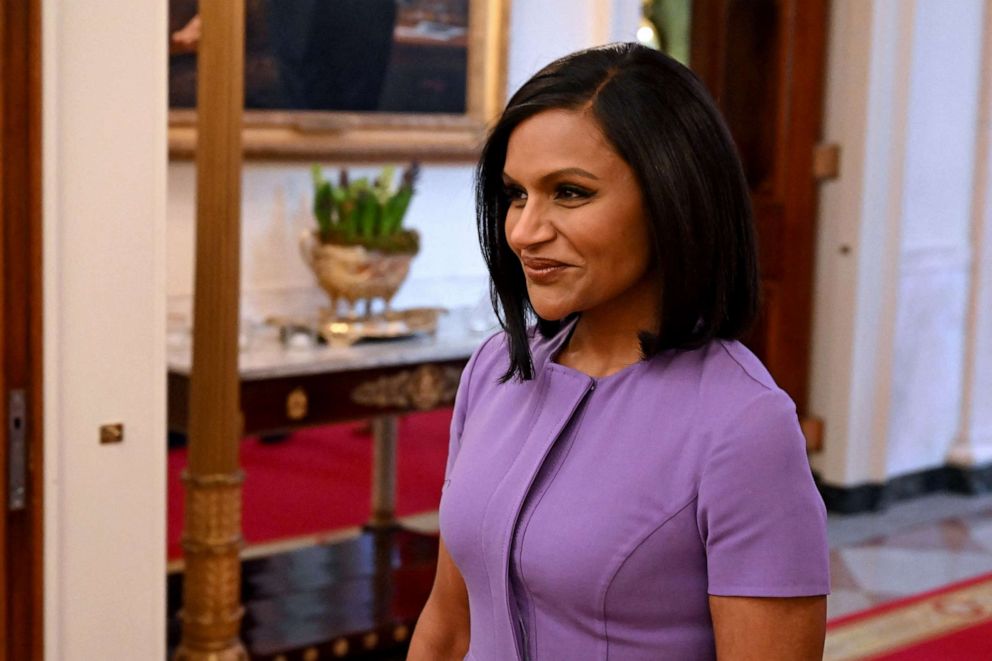 "Yesterday, I went with my family to receive the medal at the White House," Kaling wrote in the post. "To hear the President speak about my parents, their journey to the United States, my late mother's dreams for me, and the power of comedy to make people understand each other was almost too much to take in. It didn't feel real!"
"I mean, I was sitting next to GLADYS KNIGHT," she continued. "I guess I just want to express my heartfelt gratitude to @potus, @neaarts and @kamalaharris. And to say I promise to spend the rest of my life earning this medal because I don't feel like I've earned it yet… I love everyone. Thanks @katelinden, Vinay Reddy and @picsschmicks for helping it all happen. ❤️."
Kaling's parents immigrated from India to the U.S. in 1979. Kaling, who was born in Cambridge, Massachusetts, that same year, rose to fame after writing and starring in the popular sitcom "The Office" and later created and starred in her own show, "The Mindy Project." Her mother died in January 2012 after being diagnosed with pancreatic cancer.
In 2020, during a public service announcement for PanCAN, a nonprofit organization dedicated to fighting pancreatic cancer, the actress opened up about her mother's death.
Referring to that specific period of her life as "hell," she recalled, "Particularly with pancreatic cancer, there's not a lot of good news, so you're just waiting and waiting for another shoe to drop."
"[My mother] was so strong and our family got a lot of strength from her, but I remember at that time, that really felt like the moment in my life where I had to become a real grown-up and I had to be strong for her," she continued. "I wanted to be able to give her hope."