Misty Copeland feels responsible for increasing representation in ballet
Hiroyuki Ito/Getty Images, FILE
Misty Copeland uses her voice to advocate for representation -- not only in dance, but also in the world -- and says she feels she has a "responsibility" to do so.
The trailblazing dancer, who in 2015 became the first Black female principal dancer in the American Ballet Theatre's 75-year history, has long spoken about the racism that exists in the art form as well as about why the need to continue pushing for diversity within the industry is so crucial.
In a recent interview with "Good Morning America," Copeland said that with breaking barriers and earning historic career achievements, there comes a sense of responsibility to speak on racial justice.
"As a Black person in this field -- you know, that it's so rare to see make it to this level -- I've always felt that it was my responsibility to use this time in my career not just to be seen on the stage and be representation, but to use my voice," she told "GMA."
"Dancers aren't often allowed or given a space to be able to use our voices; we're in a silent art form and are often silenced," she said. "When it comes to our opinions about things, we're often told just what to do and expected to just do it. And I've really taken on that responsibility in that role in using my voice to share the realities of the ballet world, the beauty of it, but also the things that need to grow and change."
Copeland said that amid recent, prevalent race conversations across the United States, she's started to see a shift.
"In my 20 years -- not just being a professional ballerina but being an advocate -- this is the very first time, after the murder of George Floyd, that I've seen the conversation take a different tone, and I feel that people are listening for the first time," she shared.
"I was speaking and making slow strides, but this is the first time that I feel like now, the next generation of dancers of Black and brown dancers, I think feel a little bit more comfortable speaking up and sharing their experiences," she said. "I think it's an opportunity to kind of pass the torch and allow the next generation to be able to do this work as well."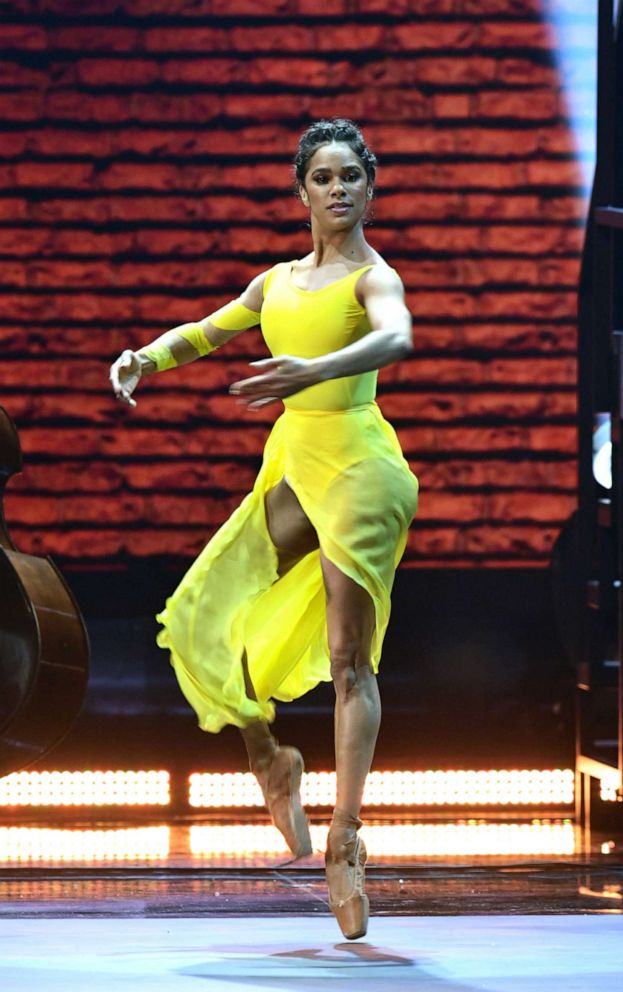 Outside of using one's voice to raise attention to racism in ballet, Copeland feels a shift in perspective, along with "not holding on to past traditions," is necessary to enact change -- largely due to how the history of ballet is viewed.
"When it comes to classical dance, the thing that's kept it alive and relevant is the technique," Copeland began. "To me, that's what makes it pure. When people think of ballet, they say, 'Oh, it's the most pure dance form,' but they often relate pure, they connect that to white. They connect that to what you think of when you think of a dancer, and that's typically a white, thin woman."
"I think the purity that truly exists within ballet is the technique that still to this day we perform, so I think it's about redefining the stories that we're telling that everyone should be a part of dance," she continued.
Copeland emphasized how universal dance is an art form and said excluding different communities from the craft makes it "less and less relevant."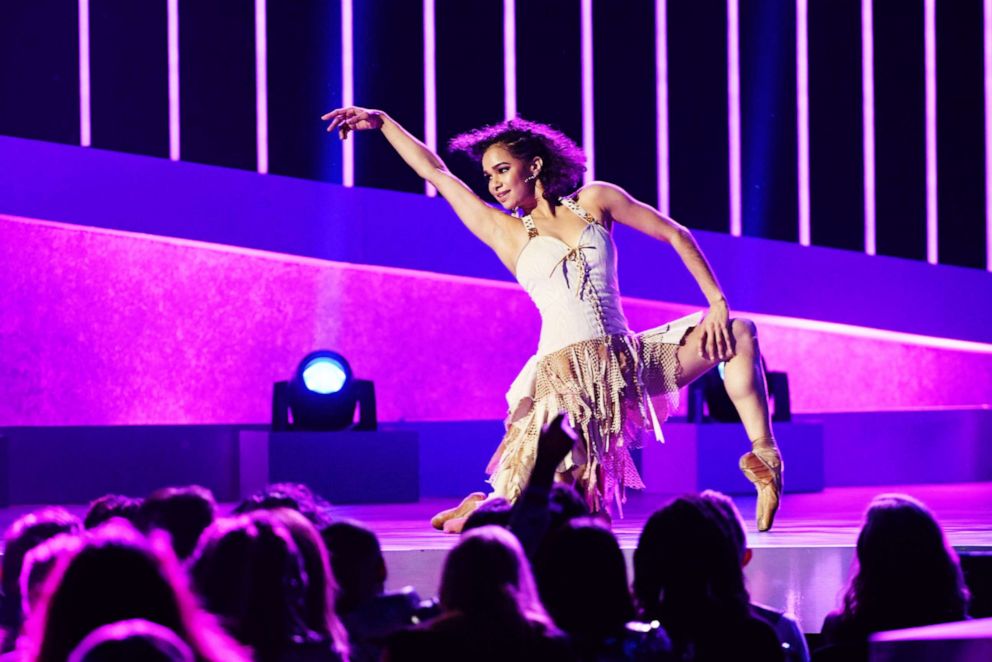 "Dance exists in every culture, every age -- you come out of the womb, dancing and singing. I think it's the most natural thing that you can do," she said. "So to exclude entire communities and races from it, I think it's just doing that a disservice."
Representation for the theater and dance world needs to be increased not only on stage, but behind-the-scenes -- within the artistic staff, directors, teachers and more, she said.
While Copeland has earned many firsts in her career, she is cognizant that there were many Black ballerinas that came before her who didn't receive the recognition they deserved.
She plans to honor those dancers in her upcoming book, "Black Ballerinas," out in 2022. "Though it's not every Black ballerina that I would love to share -- that I feel like our history has not really been highlighted -- it's a chance for me to at least highlight a good 20 something of them," she said.
One of those dancers she will honor is her late mentor and friend, Raven Wilkinson.
"She showed me such an incredible example of what resilience and strength look like -- dancing as a black ballerina at an all white company in the 1950s, the Ballet Russe de Monte Carlo here in America and touring through the south," Copeland said.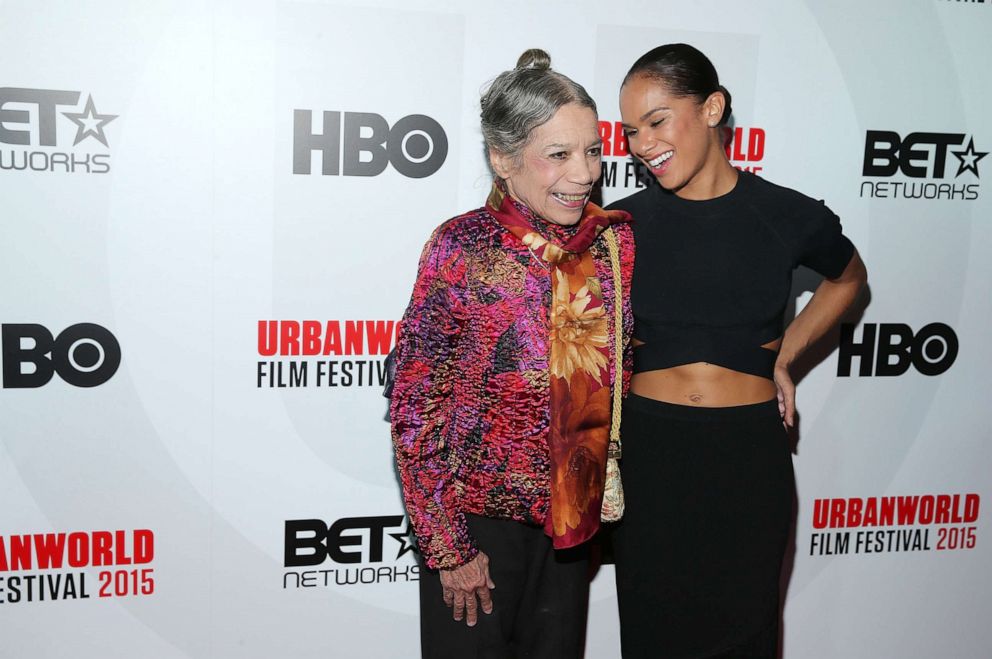 "Her career was really cut short here in America because of threats from the KKK, and the fact that she still had so much pride and love for the ballet world and community and culture ... even though it had treated her the way it did, shows true beauty and strength," she added.
She said one can open up a book on the history of ballet and won't see many Black faces, but, "they existed and I know they impacted the culture in so many ways and just aren't given the credit."
Along with shining a light on pioneers from her art form, Copeland celebrates female strength through her new partnership with Ford in its #ShowSomeMuscle campaign.
"I think people often don't assume that ballet dancers are physically strong and are athletes, and it takes, in my eyes and through my experience, even more strength to be able to get on the stage and make it look effortless," she said. "I think speaks to women period -- whether you're a mother, a teacher, a student, it takes incredible muscle."
Copeland believes that her foundation is built from strong women.
"My backbone has been the incredible, strong women that have been on this journey with me who have either paved the path for me who have literally been on the journey, helping me to persevere and showing me what real strength is -- and to me, that's to be empathetic and loving and supportive," she said.