Celebrating 100 years of Disney
Disney and Pixar dropped a teaser trailer for the forthcoming sequel to "Inside Out" on Thursday, and just as Riley turns 13, the voices in her head get an unwelcome new companion: Anxiety.
The "Inside Out 2" teaser shows that the emotions Riley experienced in the first film, Joy, Sadness, Fear, Anger and Disgust, are taken by surprise when an alarm blares in Riley's internal "control room" -- kicking off with Ozzy Osbourne's "Crazy Train" no less.
A construction crew barges in and undertakes a major renovation of the central control panel -- no doubt in preparation for Riley's teenage years ahead -- and the rest of the gang meets Anxiety, voiced by Maya Hawke.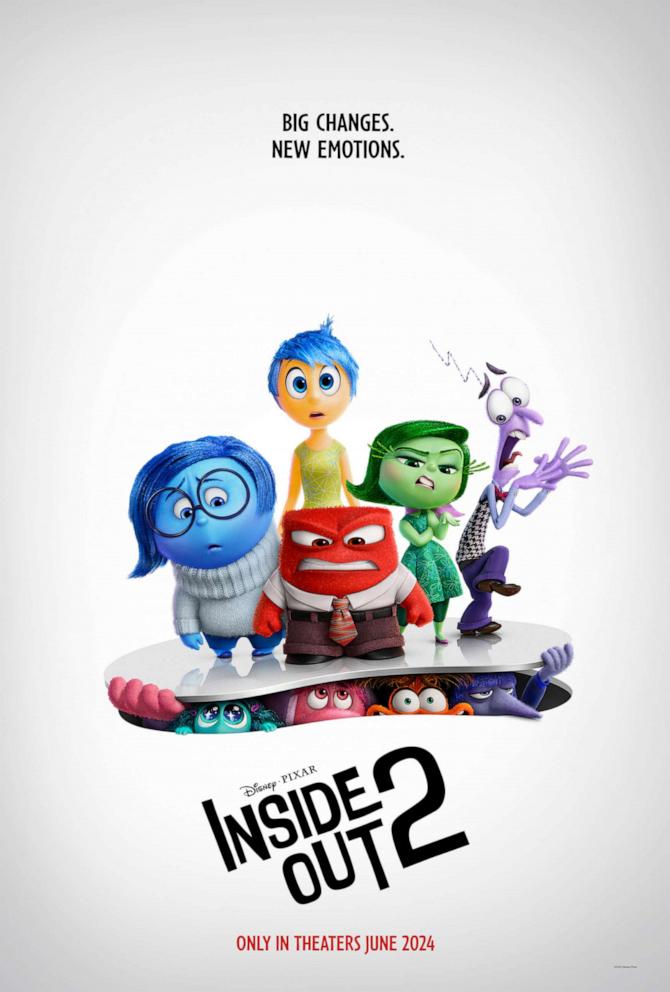 "Oh, I'm sorry, we wanted to make such a good first impression," she says, naturally carrying lots of baggage.
Disgust, voiced by Liza Lapira this time, responds defiantly, "What do you mean 'we'?"
According to director Kelsey Mann, Anxiety "might be new to the crew, but she's not really the type to take a back seat. That makes a lot of sense if you think about it in terms of what goes on inside all our minds."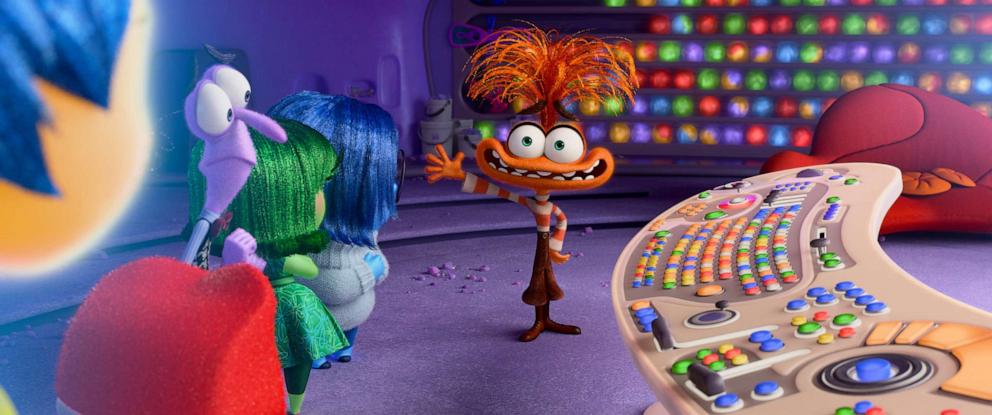 Amy Poehler returns as Joy for the sequel, Phyllis Smith is back as Sadness, Lewis Black as Anger and Tony Hale will voice Fear.
"Inside Out 2" opens in June 2024.
Disney is the parent company of ABC News.