This month, New York Times bestselling author Xochitl Gonzalez picked out her favorite new books by Latinx authors in celebration of Hispanic Heritage Month. Read along to find a fresh October read. Gonzalez's upcoming book, "Anita de Monte Laughs Last" will publish March 5, 2024.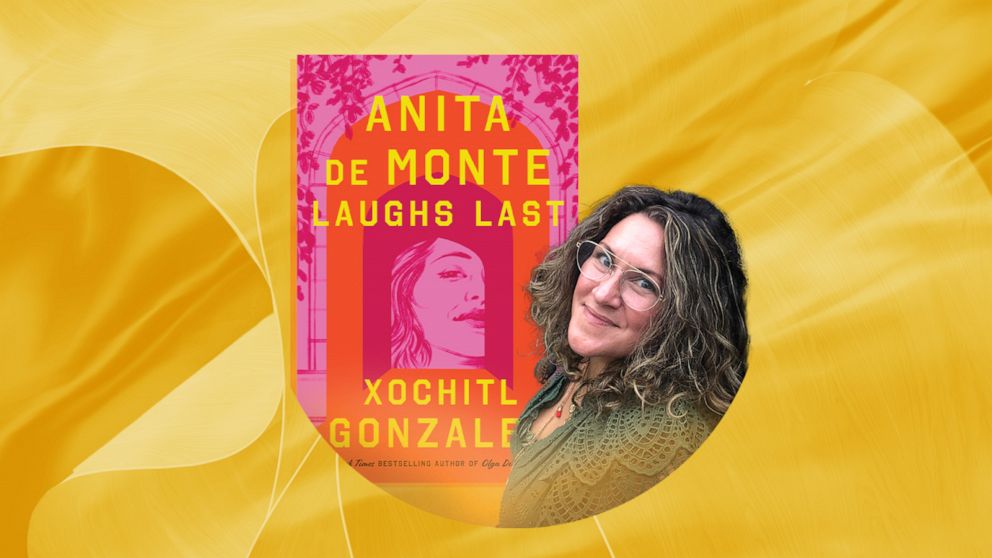 1. "Blackouts" by Justin Torres
Following up on his coming of age novel, "We the Animals," "Blackouts" is a novel that is full of Torres' singularly stunning language, but also, all grown up. The novel begins when our young, gay narrator wakes up from a blackout to a flood in his apartment. Needing a place to stay, he heads out to see Juan, an older gay man who lives in the desert in a place called The Palace. From the visit emerges a quest of sorts—for the author and for the reader—to continue Juan's life's project of parsing a real anthropological survey from the 1930's used to pathologize queerness, much of which has been blacked out. The resulting novel is a study in erasure and excavation and a delight to bask in the author's imagination.
2. "Daughters of Latin America" Edited by Sandra Guzmán
Writer, editor and filmmaker Sandra Guzman was inspired by an alarming statistic when she embarked on this anthology project: everyday some 14 indigenous languages die in Latin America. From this idea of "lost language" comes a book with writings that span more than a century from over 100 women, more than 34 nations and translated from multiple languages. Contemporary contributors include some of the greatest living Latina writers today: Julia Alvarez and Edwidge Danticat amongst them. "Daughters of Latin America" is a soul balm, but also an essential text for any serious bookshelf today.
3. "What the River Knows" by Isabel Ibañez
If you love Egyptian history, you will love the deeply immersive "What the River Knows." Inez Olivera is a 19th century Argentinian socialite whose parents mysteriously disappear while traveling through Egypt. Inez refuses to simply accept they are gone and, determined to discern what happened to them, embarks on an archeological journey powered by ancient magic, to uncover the truth. This is the delightful kind of book that fully sweeps you away from anywhere you are except for the world of the page that Ibañez has created.
4. "Candelaria" by Melissa Lozada-Oliva
This book is a completely wild ride that is unlike any book I've ever read before and I think will be a hit for lovers of fantasy and literary fiction alike. A cult story mixed with a zombie apocalypse, mixed with a multi-generational fantasy saga, in any less capable hands than Lozada-Oliva's, this book might be a mess. But, instead it is hilarious, unexpected and an utterly refreshing take on inherited trauma, familial expectations and sibling bonds. On Christmas Eve in Boston, 83-year-old Candelaria inexplicably stabs her boyfriend to death with a kitchen knife. Shortly thereafter, she survives a devastating earthquake and zombies take over the land. This however is merely the inciting incident to bring to a head the true drama that has been unfolding in the lives of Candelaria's three grandchildren: Paola, who had gone missing only to resurface as a wellness guru as part of a local fitness cult, Bianca, an ambitious archaeologist recently ejected from a dig in Guatemala by her mentor and lover and Candy, a recovering heroin addict. Absolutely expect the unexpected here and to laugh and cry while you're continually surprised.