The book that Meghan, the Duchess of Sussex, read to Archie in Wednesday's viral video was a gift from Oprah Winfrey, a spokeswoman for the talk show host said.
When Archie was born last May, Winfrey gave him a library of books, all marked with a sticker that reads, "Archie's Book Club," she added.
"Duck! Rabbit!," which Meghan read to her son as part of Save the Children's #SAVEWITHSTORIEScampaign, was one title in that collection.
"Honey, I have a standard gift that I do for people that I really care about," Winfrey told "Access Hollywood" before Archie was born. "I don't know the baby's name or the baby's gender, but this baby will have enough books to last a lifetime!"
#SAVEWITHSTORIES, an initiative launched by Jennifer Garner and Amy Adams with Save the Children and No Kid Hungry, involves celebrities reading stories on social media to raise money for children in both the U.S. and U.K. without access to meals at school during the COVID-19 crisis.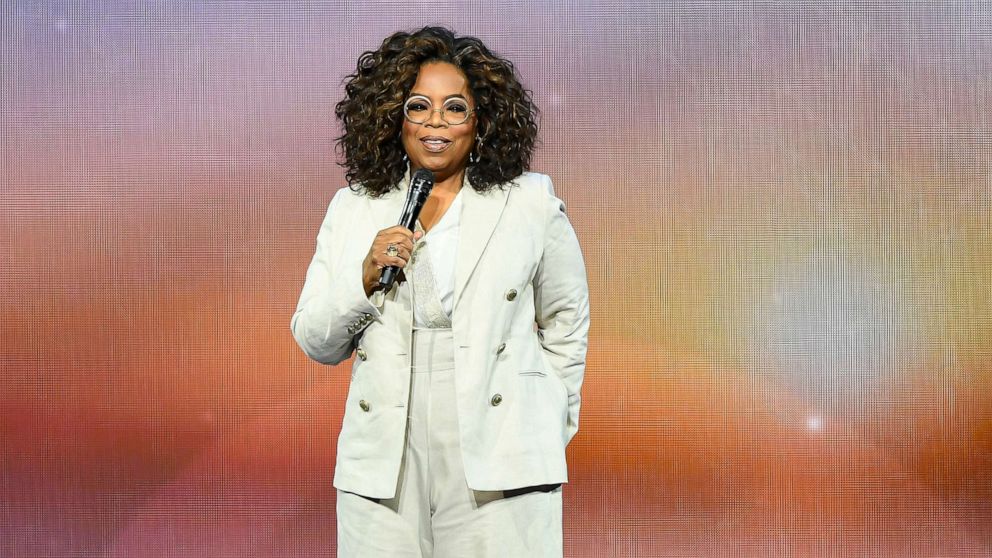 To mark Archie's first birthday on Wednesday, Meghan, 38, read aloud to him in a video shot by Prince Harry, 35. Eagle-eyed royal watchers noted the sticker on the front of the book and guessed it came from Winfrey, who has a famous book club of her own.
Winfrey, 66, also gifted a library to Mindy Kaling's daughter, Catherine, when she was born. Kaling, who starred with Winfrey in "A Wrinkle in Time," told USA Today that it took two men in a U-Haul truck to make the delivery, and that every book had a sticker that read, "Catherine's Book Club."
"They arrived with a hand-carved bookcase, prettier than any professional dollhouse you had ever seen that contained a hundred of the classic essential books in children's literature," Kaling said. "And I held my baby up to it and I said, 'Did you see what Miss Winfrey did for you?'"