The 2022 Oscar nominations are in and some of the biggest stars in the industry are reacting to the news.
Jane Campion's "The Power of the Dog" got 12 nominations, while Denis Villeneuve's "Dune" followed closely behind with 10 nods.
Kenneth Branagh's "Belfast" and Steven Spielberg's "West Side Story" are tied with seven nominations each and Reinaldo Marcus Green's "King Richard" received six nominations.
Nicole Kidman shared a statement celebrating her best actress nomination for "Being the Ricardos."
"WOW! I'm so overwhelmed!" she said. "Just having breakfast with my family when the nominations came in. What a beautiful way to find out! I share this with them, Javier, JK, Nina and with ALL the cast and Aaron Sorkin, as this is ours together."
"This was the hardest role I've ever done and to be honored this way is deeply appreciated," she continued. "And to Lucie Arnaz and Desi Arnaz Jr, thank you for trusting me with the opportunity to inhabit your mother. Lucille Ball is one of Hollywood's greatest icons. She was ahead of her time. From actress to producer to studio head, mother and wife, she's an extraordinary inspiration! Thank you Lucille Ball. And to everyone who worked on this film both in front of and behind the camera, our passionate and hardworking crew, Amazon, Todd Black, Aaron Sorkin, this nomination is ours to share!"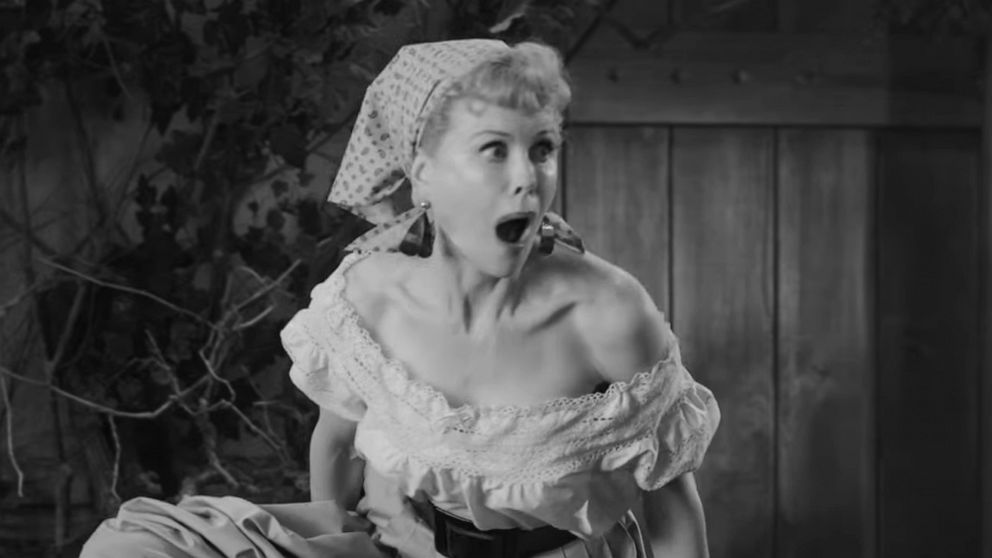 Jessica Chastain, who is nominated in the best actress category alongside Kidman for her performance in "The Eyes of Tammy Faye," said the news this morning "felt like a dream."
"As Tammy Faye would say, WE'RE BLEST!!!" the actress' statement said. "To be acknowledged by The Academy amongst all of the other incredible actresses that were nominated this year feels surreal. I am incredibly honored to have been recognized along with our brilliant makeup and hair team. This project holds such a special place in my heart. Tammy Faye, thank you for for sharing your love with the world, I am so excited to celebrate the amazing person you are with a new generation. THANK YOU to everyone who helped bring her story to life and to The Academy for acknowledging my role as Tammy Faye. I am over the moon!"
Lin-Manuel Miranda was one of the many who took to social media to celebrate.
The actor, singer-songwriter and playwright is nominated in the best original song category for "Dos Oruguitas" from "Encanto." This nomination puts Miranda in the running this year to earn the highly coveted EGOT status, which requires winning a Grammy, Emmy, Tony and Oscar.
He is already an Emmy, Tony and Grammy Award winner.
He tweeted: "So many times I happy screamed for friends this morning (@questlove! @ArianaDeBose! @paulgtazewell! more!) but I woke up all of Washington Heights for @germaine_franco & Garfield & our #TickTickBoomMovie editors @MyronKerstein and Andy Weisblum! Grateful grateful grateful! -LMM"
Diane Warren, who is nominated alongside Miranda in the original song category for her "Somehow You Do" song from "Four Good Days," shared a post celebrating her nomination as well.
"WOW!!!!!! #13!!!! #SomehowYouDo #FourGoodDays #Oscars2022🎶🎵🎼🎬" she wrote, acknowledging that this is her 13th Oscar nomination.
Billie Eilish and her brother Finneas issued a statement about their nomination in the same category for "No Time To Die":
"Words cannot describe how honored and excited we are to have been nominated for an Academy Award for our song 'No Time To Die.' It was a lifelong dream of ours to write a Bond theme, and one we never thought would ever come true. It's completely unbelievable that we are here being recognized for this song, and this is a peak life experience for us as songwriters and artists. To be recognized today among these other incredible nominees is something we most certainly do not take for granted. Thank you to the Academy, from the bottom of our hearts. Thank you to Barbara Broccoli and Michael G. Wilson for allowing us this incredible opportunity, and to be part of Daniel Craig's unparalleled legacy as James Bond. Thank you to Cary Joji Fukunaga, and last but not least, thank you to Hans Zimmer, Stephen Lipson and Johnny Marr for being an absolute joy to work with on this song."
Questlove, who is nominated in the best documentary feature category for "Summer of Soul (…Or, When the Revolution Could Not Be Televised)," shared a statement celebrating his nomination:
"It is a huge honor to receive this nomination. The Harlem Cultural Festival was both a testament to Black genius and Black joy at a formative time in our country's history, and a cautionary tale about the way that history, especially Black history, can be erased. Being entrusted with the responsibility of keeping that past visible has been one of the great honors of my life. I am beyond gratified to be nominated alongside these four other incredible filmmakers. Congratulations to the entire filmmaking team and everyone at Searchlight, Onyx, and Hulu."
Serena Williams shared a post in which she celebrated "King Richard," the film about her and her sister Venus' path to tennis superstardom.
Saniyya Sidney, who plays Venus Williams in "King Richard," also shared a note about the recognition.
"My heart is overwhelmed with joy," the actress wrote. "SIX OSCAR NOMINATIONS. Thank you Academy for recognizing our inspiring story. It means so much to have the message it represents celebrated. It is a great blessing to be a part of my King Richard family. Thank you to everyone for supporting us & our movie. We feel your love. And to Venus for seeing a little piece of me in you. ♥️🎾👑 #oscarnominees #kingrichard"
See more reactions to the 2022 Oscar nominations are below:
Olivia Colman, who is nominated for best actress for "The Lost Daughter," shared in a statement: "Oh my god yes. I'm SO EXCITED!!! And with Maggie and Jessie, and our fellow nominees, this feeling right now is bloody brilliant. Thank you thank you thank thank you xxxxxx."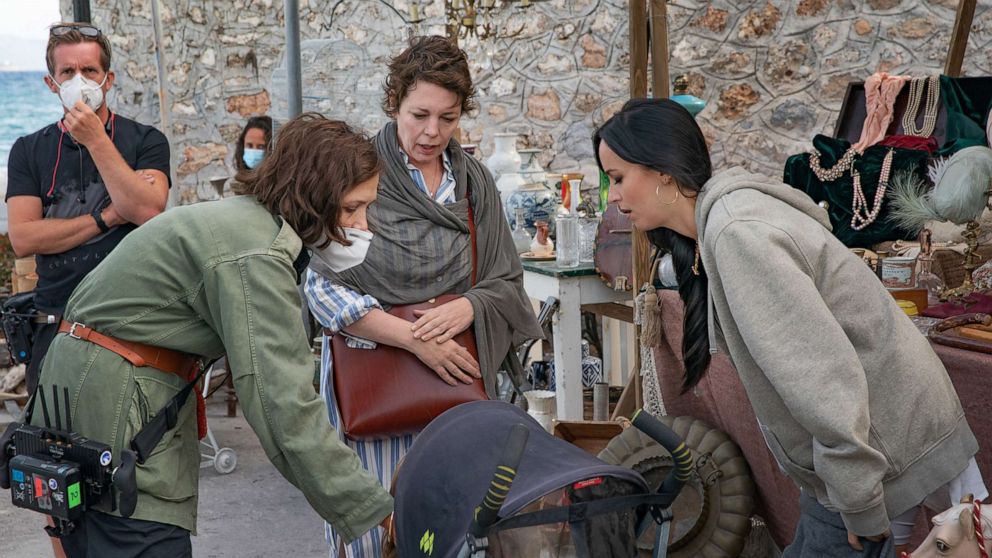 Kodi Smit-McPhee, who is nominated for best supporting actor for "The Power of the Dog" shared: "Where do I even begin... I'm simply elated. This is beyond even my wildest imagination. To be nominated for an Academy Award is such a tremendous honor and I'm so thankful to everybody who has played a role in getting me to this position. I'm forever indebted to Jane's brilliance and am eternally grateful for her trust in me to bring Peter to life. She's a singular talent that every actor should be so lucky to work with. I think I can speak for the cast when I say we were in the most trusted hands imaginable. I'm so proud of Jesse, Benedict, Kirsten, Ari, and everybody involved in the production for being so rightfully recognized by the Academy. I'm just so humbled, reflective, and appreciative right now."
Kirsten Dunst, who is nominated for best supporting actress for "The Power of the Dog" said: "To be honored by the Academy is a truly humbling experience. For both Jesse and I to get our first nominations together is beyond our wildest dreams. Congratulations to Jane, Benedict, Kodi and Jesse on their nominations and the entire cast and crew of The Power of the Dog. Working on this film was a once-in-a-lifetime experience and I'm forever grateful for Jane trusting me to bring Rose's story to life. Thank you to the Academy for recognizing our work and for putting me amongst such a remarkable group of actresses."
Jessie Buckley, who is another contender in the best supporting actress category, shared a statement about her nod for "The Lost Daughter."
"I am in complete shock! 'The Lost Daughter' is so special to me. To be recognized for anything connected to it is just a wild dream come true. And to gorgeous Olivia Colman and our leader and legend Maggie Gyllenhaal, I'm so lucky to share this ride with you incredible women. Thank you."
Ariana DeBose, who is nominated for best supporting actress for "West Side Story," shared: "My morning walk along the river was extra special today. I am absolutely overjoyed by this morning's news. To be recognized alongside such incredible women for their inspiring performances is surreal enough, but to share this celebration with Steven, Kristie, and the entire team that made our beautiful movie is a dream come true. I'm so thankful to the Academy for this acknowledgement and am beyond grateful to Steven, Kristie, and everyone at Amblin and Disney. What a moment."
Andrew Garfield, who is nominated for best actor, said: "Never in my wildest dreams did I believe I would be given the chance to honor Jonathan Larson and his legacy of revolutionary art and community healing through this heart-filled movie tick, tick,…BOOM! By bestowing this recognition upon me, you honor our genius director Lin-Manuel Miranda, our producers Julie Larson, Julie Oh and Celia Costas and our entire cast and crew. We are a true family to our core. To be among 26 leading male performances to be nominated for an Oscar for their work in a musical, and to be initiated into that group with the likes of Bing Crosby, Roy Scheider, Gene Kelly and James Cagney, I am deeply humbled. All I long for is to tell stories that remind us of how to live. Jonathan's story offers us a treasure map. Thank you for keeping his song reverberating through our universe. Love Andrew."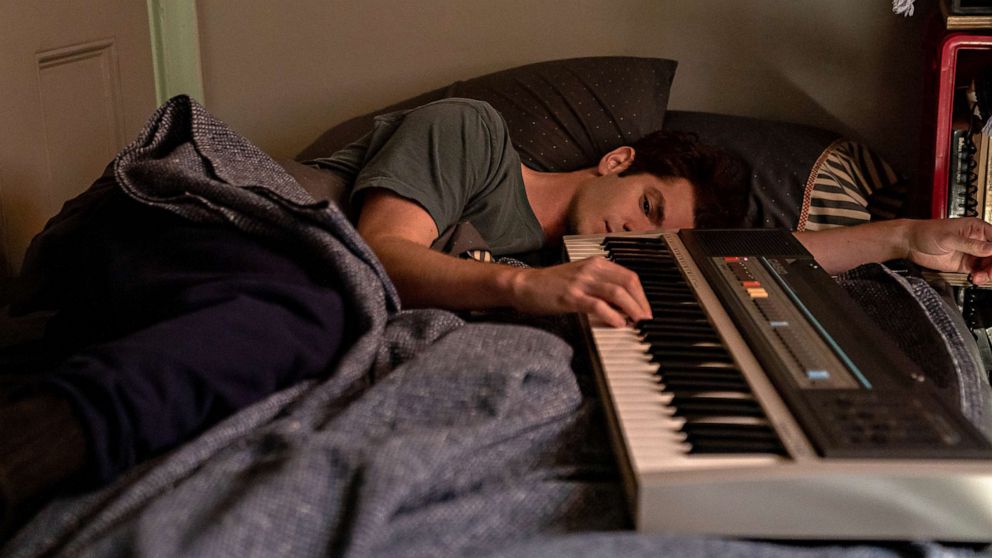 Javier Bardem, who is up for best actor for his portrayal of Desi Arnaz in "Being the Ricardos," shared: "To embody Desi Arnaz's spirit was a privilege and an honor and to be connected to his energy and legacy is something I will never forget. Thank you to his family for trusting me with the responsibility of bringing this larger-than-life entertainer and entrepreneur to screen. Thank you to the Academy for this acknowledgement, it is a very special moment for me to be recognized among the most talented actors of our time; Denzel Washington, Will Smith, Benedict Cumberbatch and Andrew Garfield. Congratulations to my friends Nicole and J.K. for your much deserved recognitions. Thank you to Aaron Sorkin for the beautiful script and direction that brought us all here, and finally thank you to Amazon for your unwavering support. I couldn't be happier to share this celebration with my talented wife, Penelope, for her work in Parallel Mothers. Thank you."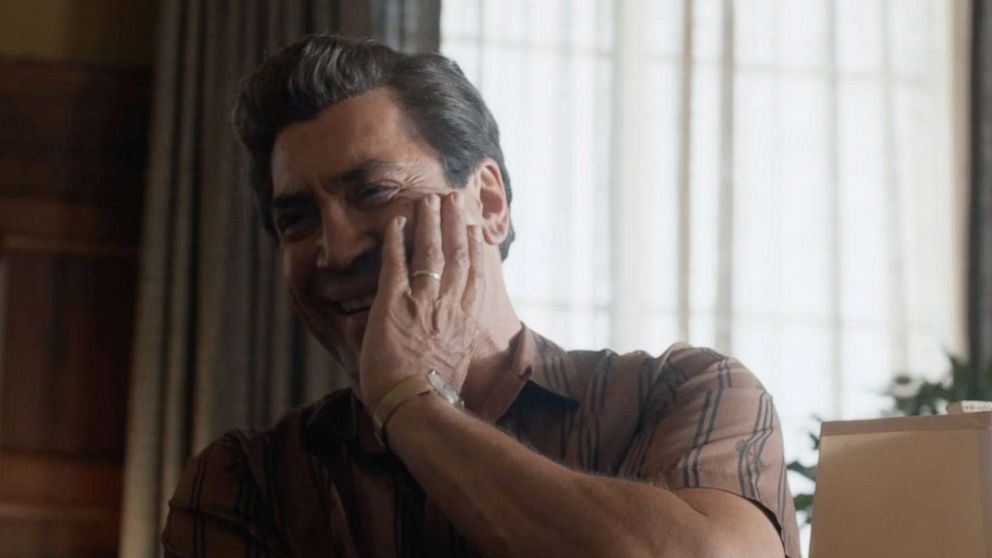 Denzel Washington, another best actor contender, issued a statement on his nomination for "The Tragedy of Macbeth."
"The Tragedy of Macbeth was one of the best experiences of my career," his statement said. "Joel Coen is a genius and I hope the nominations for the film will allow for more people to enjoy a terrific cinematic experience. Thank you to the members of the Academy for the recognition and to A24 and Apple for their ongoing support."
Troy Kotsur, who is up for best supporting actor for "CODA," shared: "This movie has meant so much to me and the cast and crew. Thank you to Siân and the team for putting it together and Apple for supporting us throughout this entire journey. What a day! I can still remember watching Marlee win her Oscar on television and telling friends I was going to get nominated one day and them being skeptical. I would like to thank everyone for this huge honor. I am stunned. It's such an honor to see Academy members recognize this film for Best Picture today. It is truly a historic moment. And I was so thrilled to see Siân Heder honored with a nomination for Adapted Screenplay."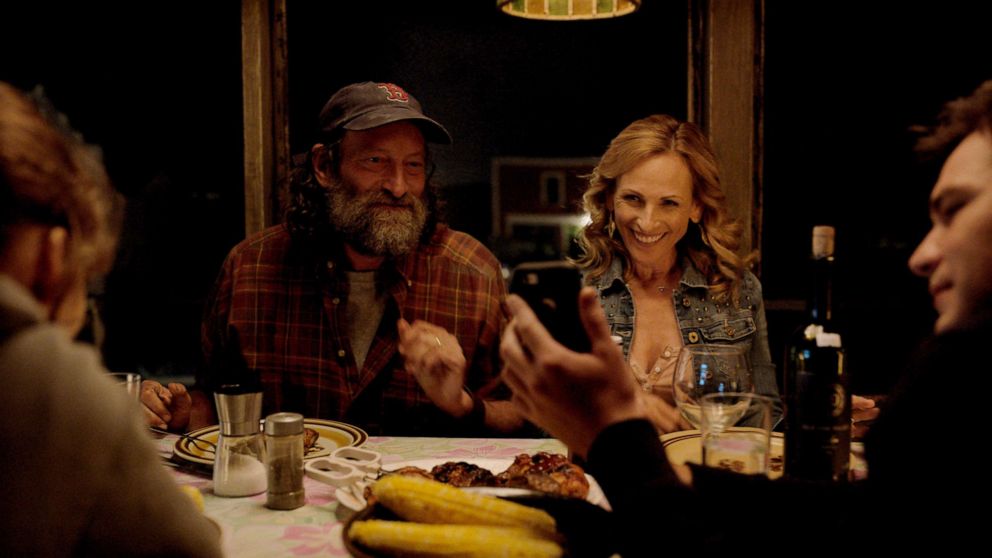 Guillermo del Toro, J Miles Dale and Bradley Cooper issued a joint statement in celebration of "Nightmare Alley" getting four nominations: "We want to thank the Academy for this tremendous recognition of so many artists' hard work. To see Nightmare Alley nominated for Best Picture alongside so many terrific, artistic, unforgettable films is a testament to the entire cast and crew on the production. It took nearly four years to bring this project together, and to see the commitment, creativity and determination of the artisans come to life with nominations for Tamara and Shane for their immersive and inventive production design, Luis for his spectacular and sumptuous costume design, and Dan for his incomparable cinematography, is truly gratifying. We thank Searchlight for never giving up on this film and want to express our appreciation to the wonderful cast for making Nightmare a dream come true."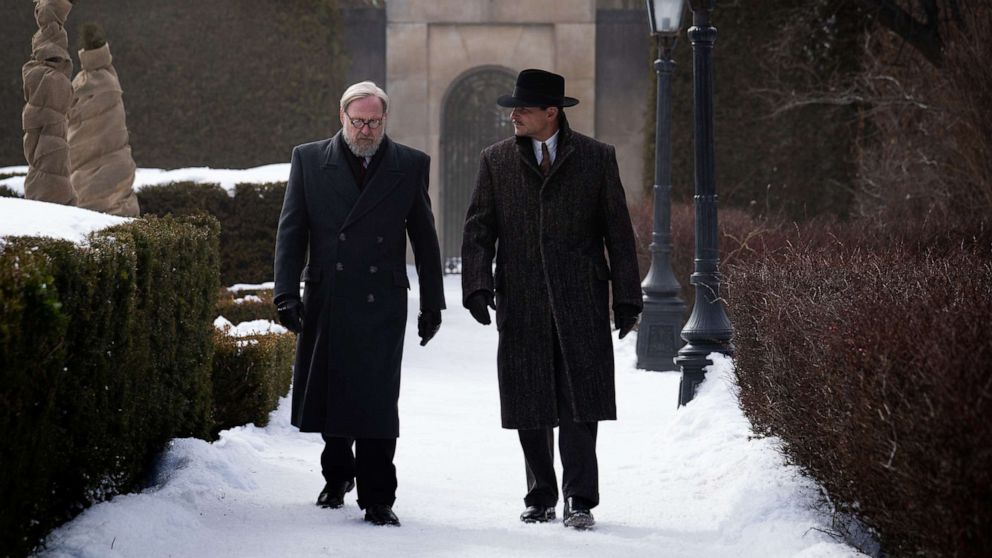 Check back for more reactions and see the full list of nominations for the 94th Academy Awards here.