Peta Murgatroyd 'forever grateful' Maksim Chmerkovskiy was able to leave Ukraine
Raymond Hall/Getty Images, FILE
"Dancing With the Stars" pro Peta Murgatroyd is opening up after reuniting with her husband, Maksim Chmerkovskiy, who recently left Ukraine a week after Russia invaded the country.
Over the weekend, Murgatroyd took to Instagram to share the moment she saw her husband again.
"I have never hugged him so tight," the "DWTS" star wrote alongside a photo of their reunion and another of Chmerkovskiy with their son, Shai. "Shaking and forever grateful."
Chmerkovskiy, who is a former "Dancing with the Stars" pro, was born in Ukraine but immigrated to the U.S. with his family in the '90s and is now a U.S. citizen. He was in Kyiv filming a dance show when Russia invaded Ukraine on Feb. 24.
"It's a bit surreal, to be honest," Chmerkovskiy told "GMA" in an exclusive interview. "This is a country, you know? And the country is on fire."
Since his arrival back in the United States, he told "GMA" that he knows he's "going through something mentally" after what he experienced.
"I get into these crying moments. I can't control it. I cried on the way from the airport," he said.
Murgatroyd acknowledged the struggle her husband is facing in her Instagram post, saying that their lives are "forever changed."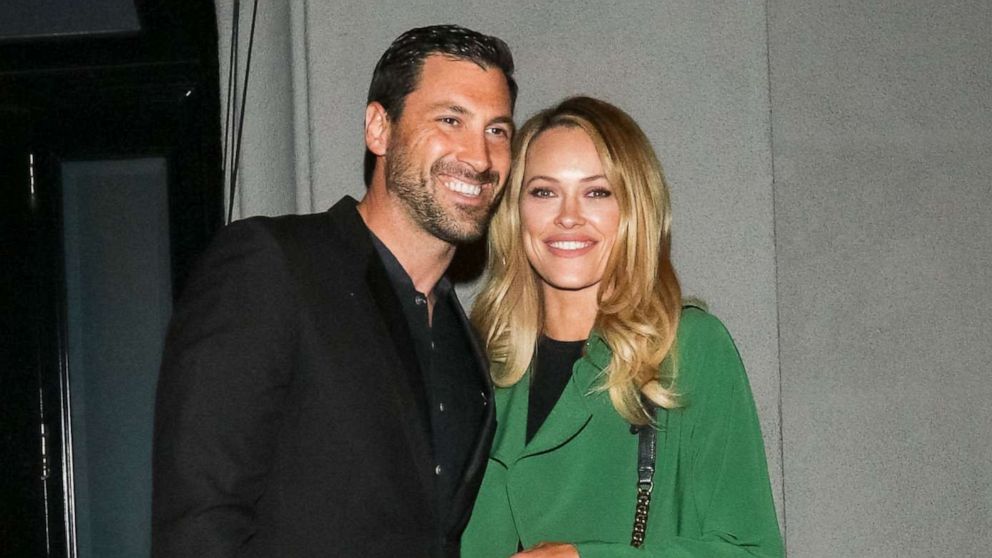 "I never thought our family would be directly affected by this in our lifetime, I never thought what we are seeing on our TVs was a reality in 2022," she said. "We cannot go back to our normal. Our lives are forever changed. We have a new normal, and that's OK."
Murgatroyd said that she and Chmerkovskiy are focusing on helping Ukrainian refugees, and the couple has set up an Amazon store where people can purchase items for those in need.
"We have big plans in store, and our sole focus is on this war," Murgatroyd wrote. "Thank you from the depths of my soul for all the support and constant outpouring of love. I see everything, and I am forever thankful."
Click here for more ways to help Ukraine.