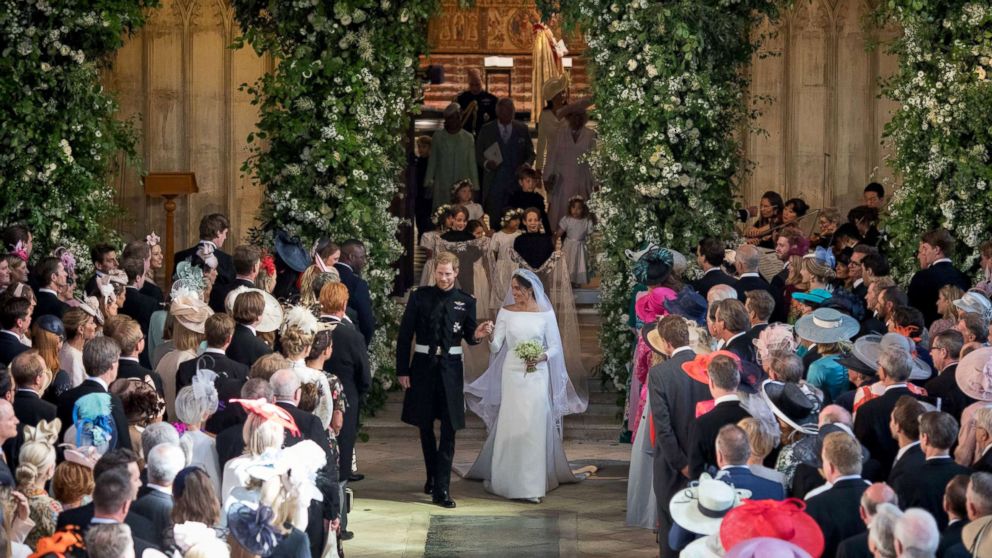 After the wedding is the after-party, and in Prince Harry and Duchess Meghan's case, two after-parties.
Harry and Meghan, the Duke and Duchess of Sussex, first celebrated their wedding with a lunchtime reception at St. George's Hall hosted by Queen Elizabeth.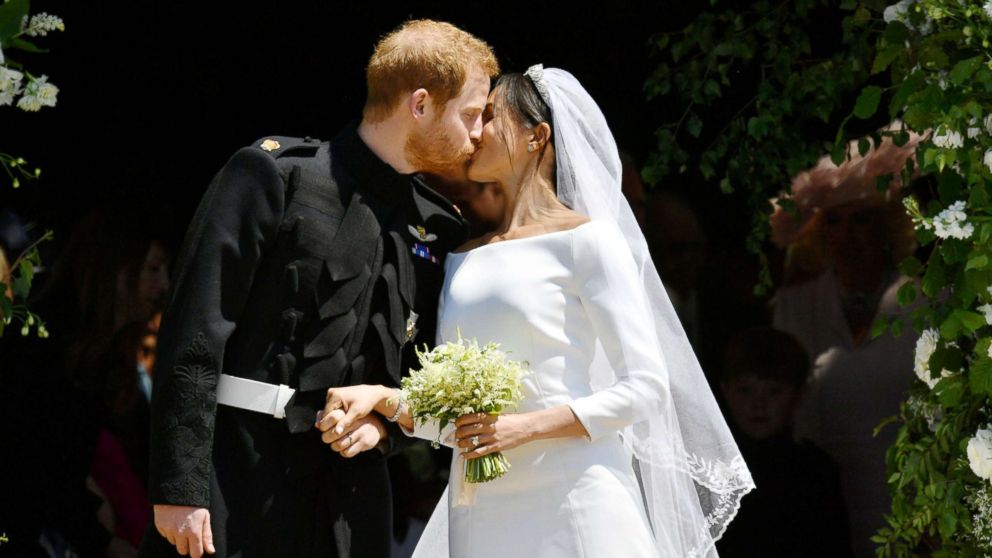 Later on their wedding day, Harry's father, Prince Charles, hosted a private, evening reception for 200 guests at Frogmore House, on the grounds of Windsor Castle.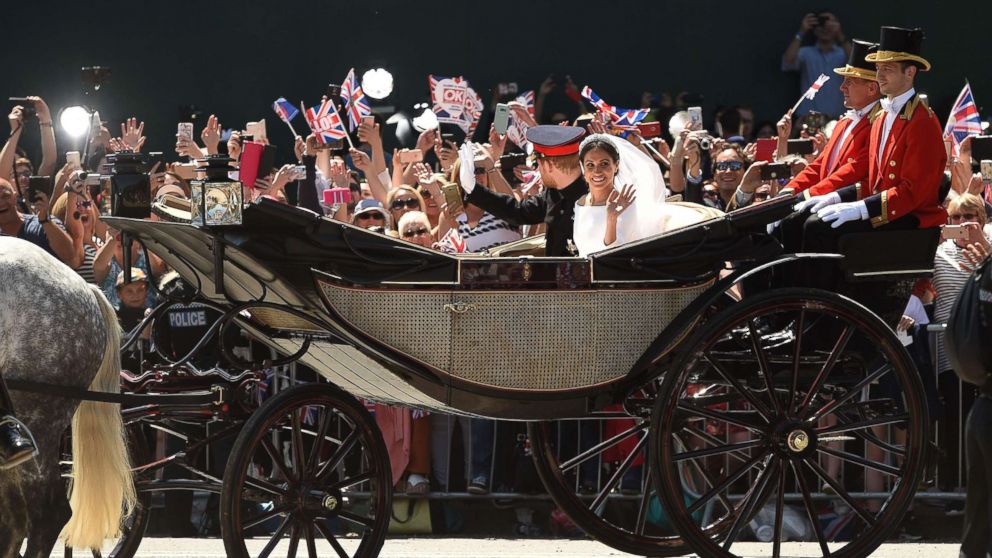 PHOTOS: Prince Harry and Meghan Markle's royal wedding
Prince Harry and Meghan Markle ride in an Ascot Landau along the Long Walk after their wedding in St George's Chapel in Windsor Castle in Windsor, England, May 19, 2018.
The approximately 600 guests who attended Harry and Meghan's wedding at St. George's Chapel were also invited to the St. George's Hall reception.
They were treated to a performance by Elton John, who also attended the wedding.
The reception was an occasion at which celebrities including Oprah Winfrey, href="https://abcnews.go.com/topics/sports/tennis/serena-williams.htm" id="ramplink_Serena Williams_" target="_blank">Serena Williams, Idris Elba, James Corden, James Blunt, George and Amal Clooney, David and Victoria Beckham, Priyanka Chopra and some of Meghan's former "Suits" co-stars broke bread with Britain's royal family and elite.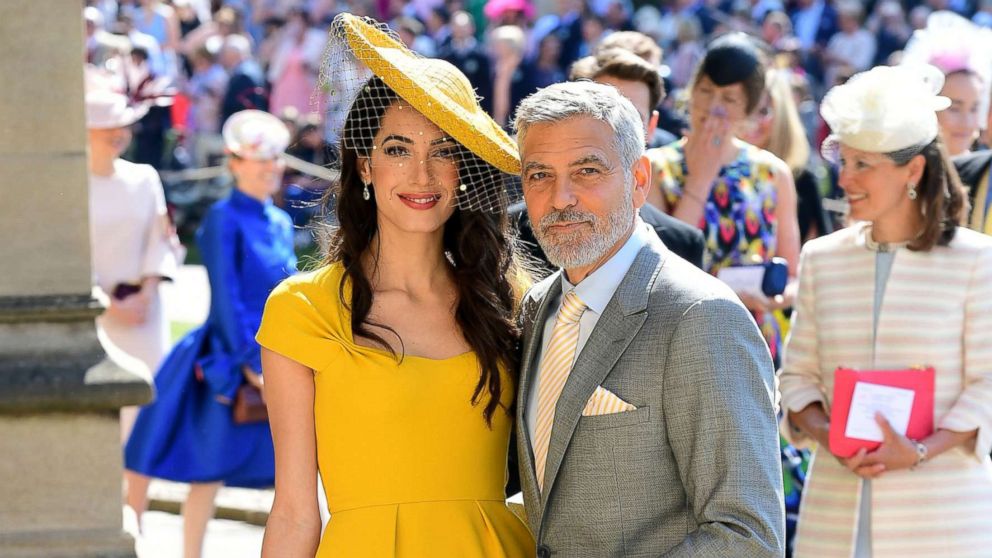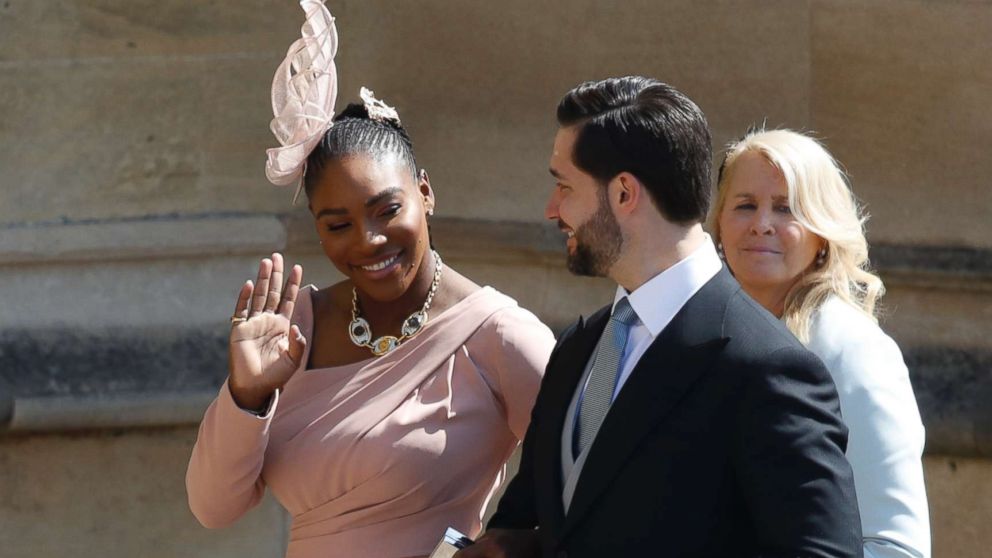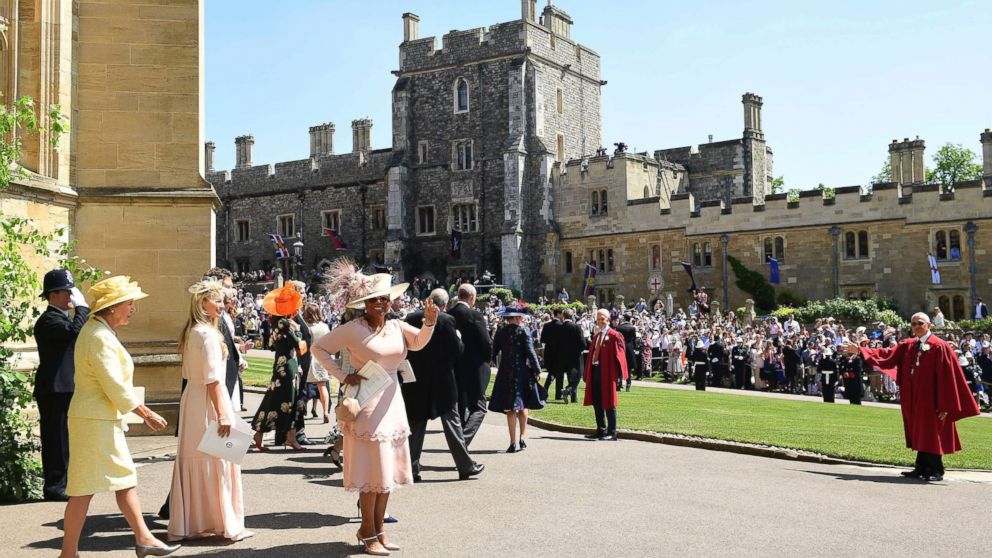 The guests also got to see Meghan make her mark by delivering her own speech at the reception. Harry and his best man and brother, Prince William, were scheduled to speak as well.
Philippa Craddock, one of the most notable florists in London who designed the flowers for the service at St. George's Chapel, also designed the flowers for the reception at St. George's Hall, which is on the grounds of Windsor Castle.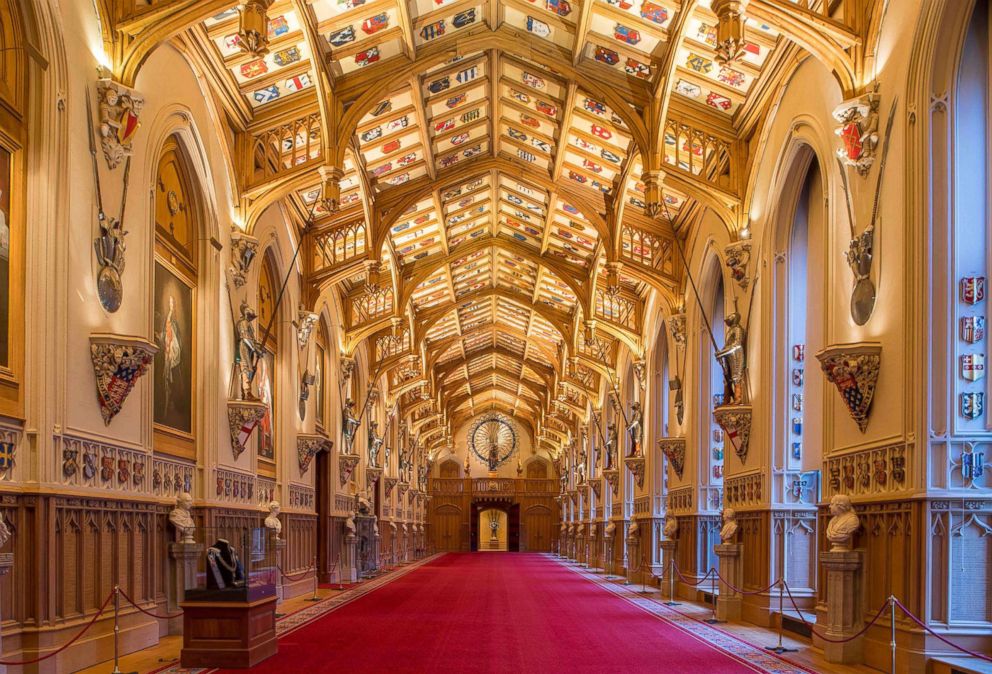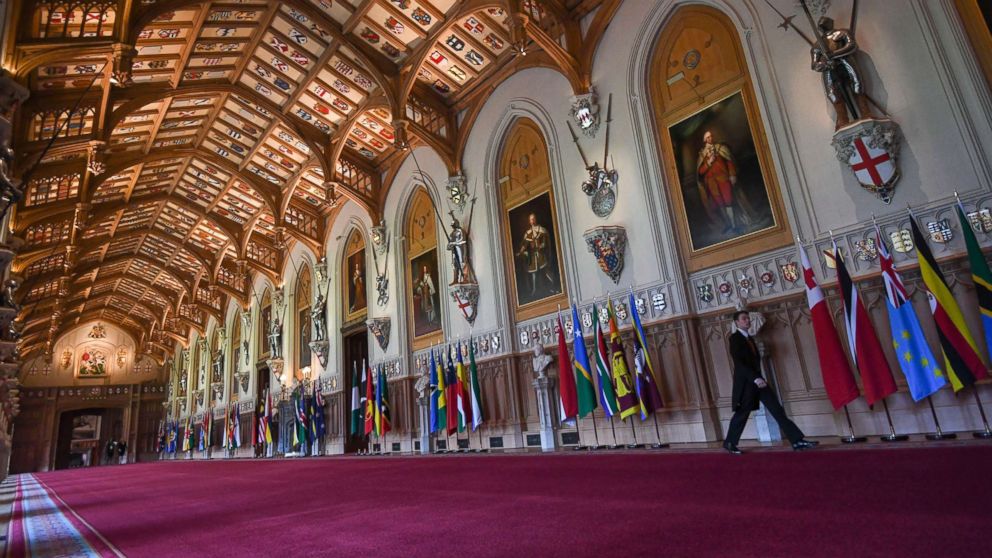 The luncheon featured hors d'oeuvres ranging from grilled English asparagus wrapped in Cumbrian ham to heritage tomato and basil tartare with balsamic pearls and garden pea panna cotta with quail eggs and lemon verbena.
Harry and Meghan, a California native, gave their reception a more relaxed feel, also serving bowl foods, including fricassee of free range chicken with morel mushrooms and young leeks and pea and mint risotto with pea shoots, truffle oil and parmesan crisps.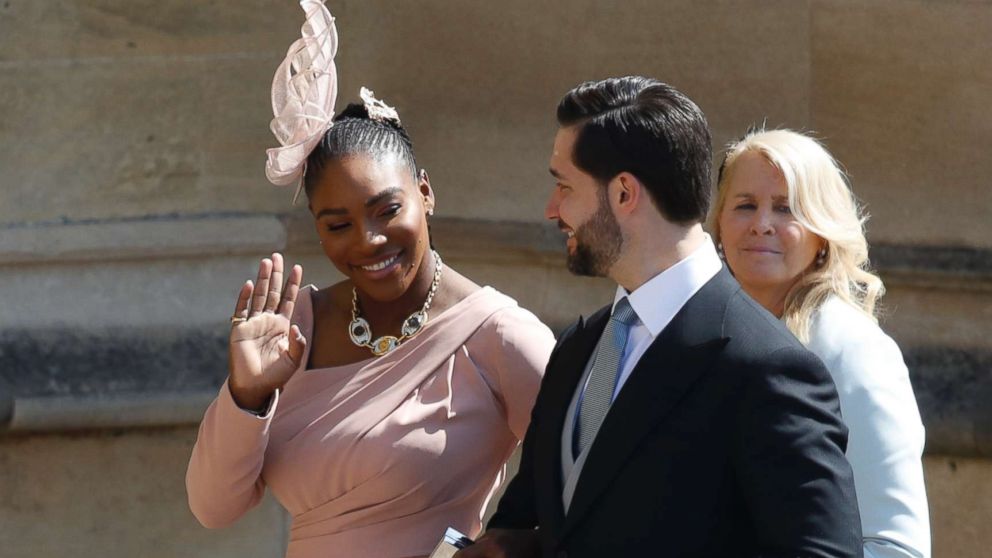 Guests can satisfy their sweet tooth with champagne and pistachio macaroons and two flavors of tartlets.
In all, approximately 7,500 items of food, using as local ingredients as possible, were prepared by a team of 25 chefs, led by Royal Chef Mark Flanagan, according to Kensington Palace..
The main event at any wedding reception, of course, is the wedding cake, and Harry and Meghan delivered.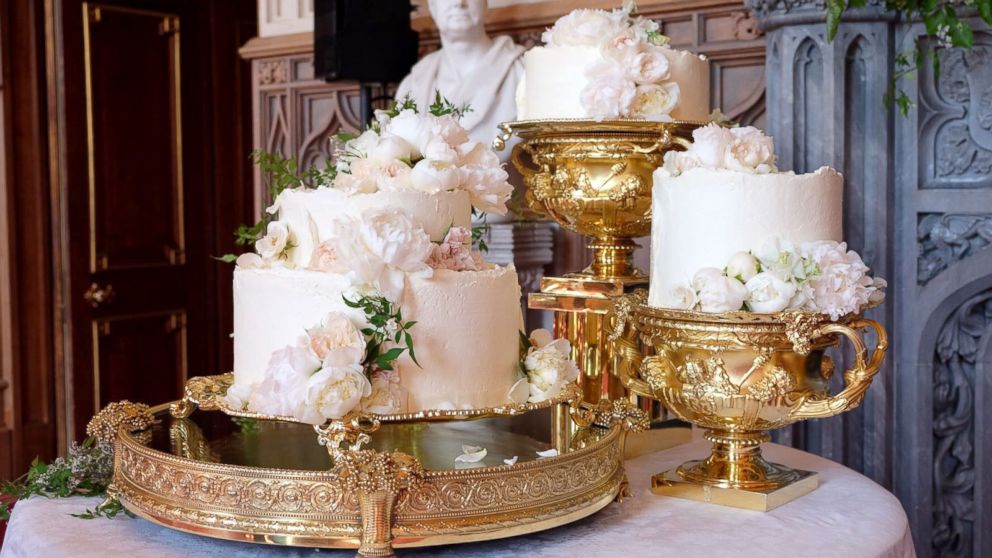 Harry and Markle selected pastry chef Claire Ptak, owner of Violet Bakery in Hackney, East London, to create a lemon elderflower cake with buttercream icing and fresh flowers as decorations.
Ptak, like Markle, was raised in California before moving to London. Her bakery is notable for using seasonal and organic ingredients in cakes.
The cake's ingredients included 200 lemons and 500 eggs.
The choice of a lemon elderflower cake marks a departure by Harry and Meghan from the royal tradition of serving British fruitcake on the wedding day.
William and Kate had two cakes on their wedding day in 2011, a traditional eight-tier fruitcake created by chef Fiona Cairns and a chocolate biscuit cake from a beloved Buckingham Palace recipe.
Harry and Meghan's cake is a sponge cake with elderflower syrup made at Queen Elizabeth's Sandringham residence from the estate's own elderflower trees, according to Kensington Palace. The cake also features Amalfi lemon curd and is covered with a Swiss Meringue elderflower buttercream.
The party continued for a smaller group of 200 guests at the evening reception hosted by Harry's father, Prince Charles, at Frogmore House.
Frogmore House, also on the grounds of Windsor Castle, is the location Markle and Harry chose for their intimate engagement photos released by Kensington Palace in December.
The evening reception, like the lunchtime reception, is closed to the public. There are not many details known about the reception hosted by Charles, who walked Meghan down the aisle.
If rumors prove true, there could be everything from food trucks to performances by high-profile musicians.