Meghan, Duchess of Sussex, speaks on George Floyd's death in 2020 graduation message
Chris Jackson/Getty Images, FILE
Prince Harry and Meghan, the Duchess of Sussex, are making moves in Los Angeles and in their new lives as non-working members of the royal family.
The couple who moved from London to Los Angeles earlier this year, have signed on as speakers with Harry Walker Agency, the global speaker's bureau that represents a range of celebrities and power brokers from former presidents Bill Clinton and Barack Obama to former first lady Michelle Obama and football star Tom Brady.
Harry and Meghan, who are not yet listed on the agency's website, are expected to focus their public speaking engagements on social justice issues and mental health.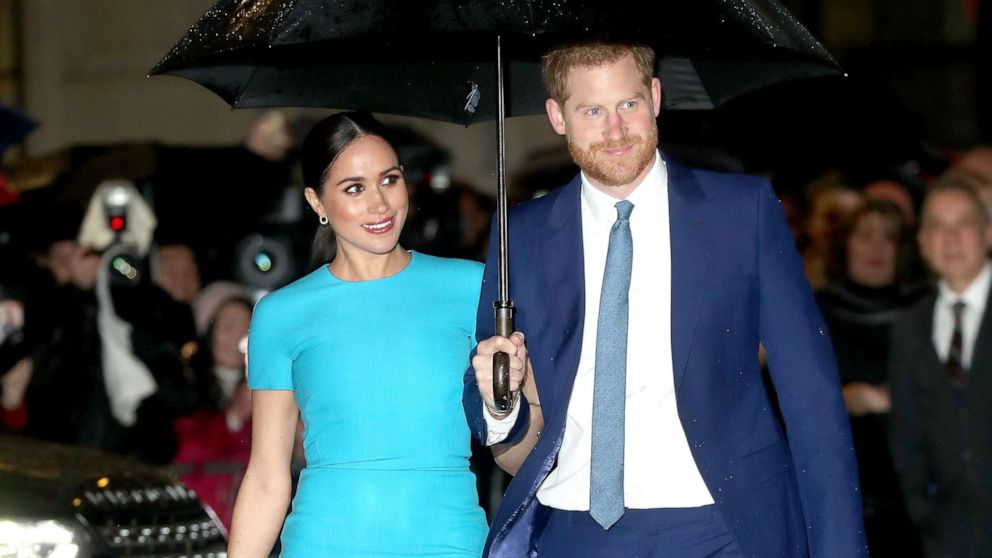 The New York-based Harry Walker Agency did not immediately reply to ABC News' request for comment.
The Sussexes no longer represent Harry's grandmother, Queen Elizabeth II, and do not receive public funds for royal duties, freeing them to earn money on their own. After Harry and Meghan attended a reported speaking engagement in Miami in February, rumors had swirled about what speaking opportunities and jobs the couple may take on with their new freedom.
The couple plans to launch a nonprofit venture named Archewell, but no further details have been announced.
Harry and Meghan have so far been keeping a low profile while settling into their new home in Los Angeles with their 1-year-old son Archie, but have taken on charitable work in their new hometown.
They were spotted in April delivering free Easter meals and, more recently, spent the afternoon with Homeboys and Homegirls of Homeboy Industries, a community social justice organization that provides "hope, training, and support to formerly gang-involved and previously incarcerated men and women" in Los Angeles, according to its website.
Harry and Meghan visited the organization Tuesday, donning face masks, hair nets and aprons to help prepare food for Homeboy Industries' FeedHOPE program, which employs Homeboy participants to provide meals to seniors and youth in need in Los Angeles in the wake of the coronavirus pandemic.
Meghan, a Los Angeles native, knows the founder of Homeboy Industries, Father Greg Boyle, and he has been speaking with Harry and Meghan about the racial justice movement.
Father Boyle worked closely with students at Meghan's alma mater, Immaculate Heart High School, when she was a student.
Meghan recently delivered a graduation address to the 2020 graduates of Immaculate Heart High School, in which she spoke about the death of George Floyd, the Minneapolis man whose death by a police officer sparked nationwide protests.
The 38-year-old spoke about experiencing the Los Angeles race riots in her youth and said, "So the first thing I want to say to you is that I'm sorry. I'm so sorry that you have to grow up in a world where this is still present."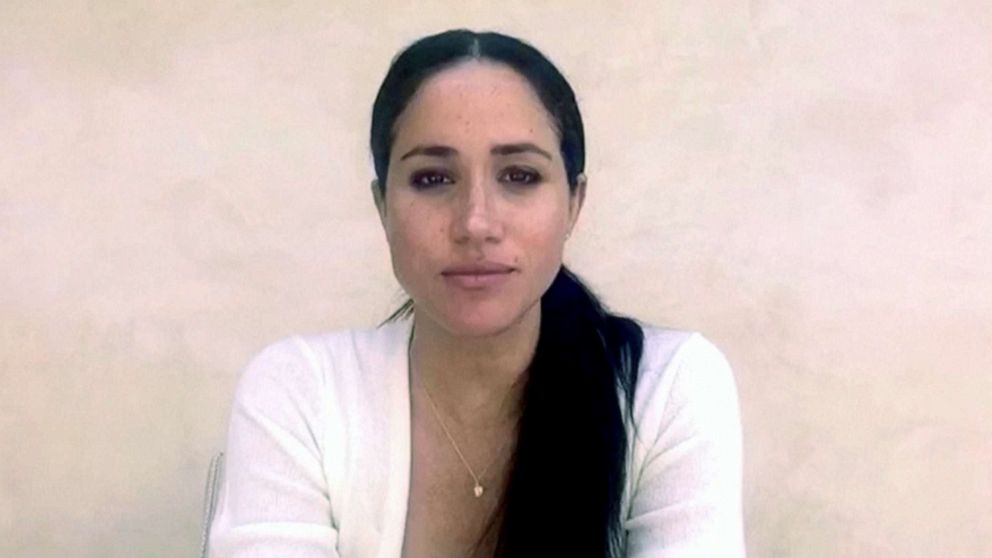 "That's something that you should have an understanding of, but an understanding of as a history lesson, not as your reality," she added. "So I am sorry that, in a way, we have not gotten the world to the place that you deserve it to be."