You can learn a lot from someone's Twitter profile -- and "Queen Sugar's" breakout star Kofi Siriboe is no different.
The blue-checked actor, who returns as Ralph Angel Bordelon on the hit OWN series tonight at 10 p.m. ET/PT, is known for his deep chocolate skin, a tough jaw covered by a thick curly black beard and vacant eyes that could fill any onscreen character's shoes.
But instead of a profile picture that encapsulated so much of what his fans love, Siriboe chose "his new little pup" named Lady as the mascot for his profile picture, he told "Good Morning America" after he had just landed in Los Angeles ahead of the Memorial Day holiday.
He'd be spending a few days there with family, before heading back to film more episodes of "Queen Sugar" in New Orleans.
And if you're wondering who the young man is flicking his middle finger up in his Twitter header? Well, "That's just how I feel right now," the 24-year-old actor said.
Siriboe uses his Twitter profile to practice his own art direction, muse about the constraints of fame, and even dole out advice to his 189,000 followers. And of course promote his series, "Queen Sugar."
A self-described "child of the internet age," Siriboe told GMA that the social media platform helped him hone his voice.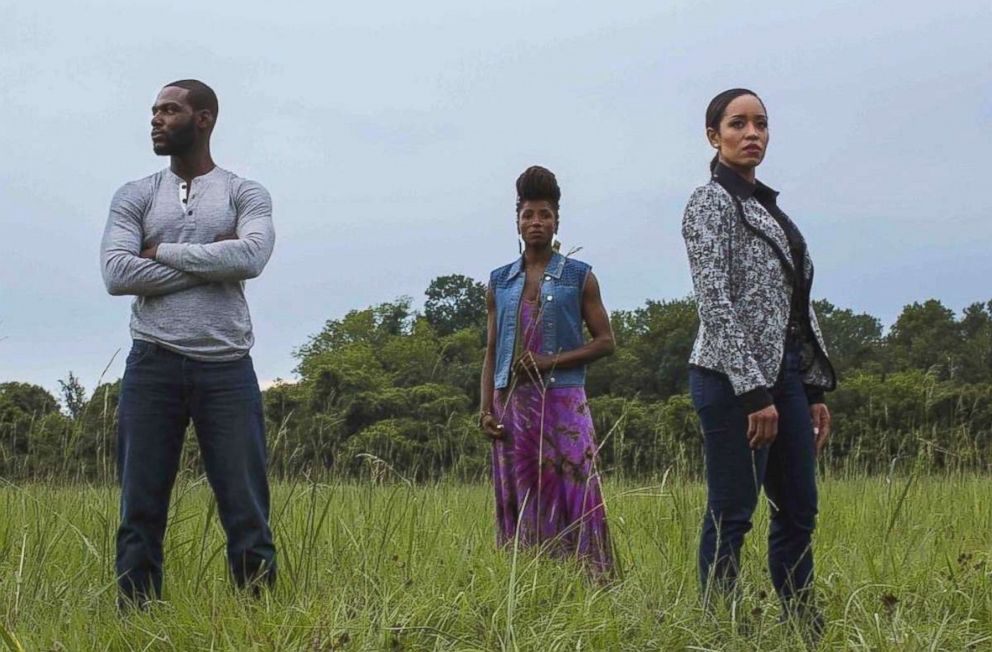 "I've always loved to write," he said. "I think I actually discovered that through Twitter."
"I was in middle school when Twitter stated popping, trying to figure out what was in my mind," Siriboe continued. "I wonder what kids back in the day would do. It's a lot different than now, writing your thoughts on a piece of paper -- and also the idea of sharing with people, any thoughts weren't just my thoughts."
Siriboe is a middle child. He and his brothers who flank him -- Kwame Boateng and Kwesi Boakye -- are the beloved targets of Ghanian websites that write about the trio with national pride.
It's a pride Siriboe carries himself. In fact, his favorite meal, he told O, The Oprah Magazine, is his mother's fufu, a staple in Ghanian households made out of plantain or cassava, and groundnut soup.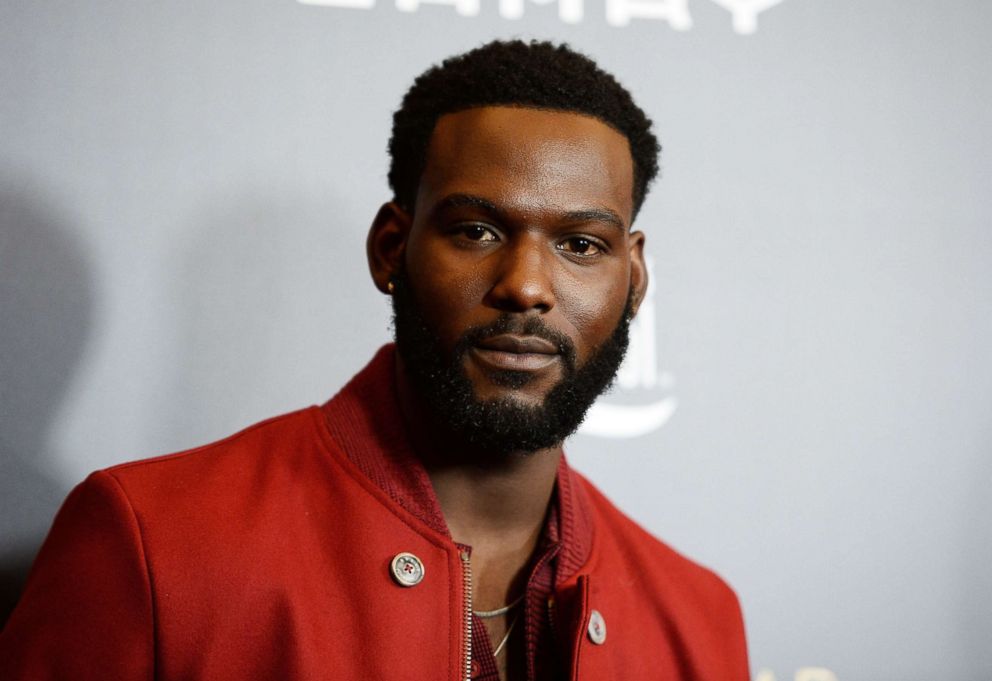 And with so many Ghanians cheering him on as he portrays an African-American man onscreen -- one who recently got out of prison and is trying to hold onto a family that seems to be escaping his grasp in "Queen Sugar" -- Siriboe may be helping translate cultural barriers that exist between those on the continent and those who no longer find themselves there.
"Definitely, more than anything, it's just created an entry way. It's a conversation that goes way deeper than 'Queen Sugar. It's a conversation we all want to have. So many people have been craving these kinds of spaces, but it's just a lack of opportunity," the actor said of healing the diaspora.
I don't think about suicide, but suicide thinks about me.
"People want more. So, what's the next moment? Now that we're having those conversations, where do we go from here? People are hungry to dive in," Siriboe added.
Although many in Hollywood know his mother, Koshie Mills, for running a successful multimedia firm -- where she also finds time to brand-manage her three sons -- Siriboe said what "people don't realize is my dad is the really artsy one."
"He's a Pisces like me," Siriboe added, describing his father, Kwame Boakye, who's been married to his mother for 27 years. "He's the one that put me onto music ... and fashion. A lot of who I am on the exterior, my intellect, it has to do with my pops. My mom was always there, but when it comes to personality and operating in the world ... my dad was always making sure I was good.
"It always goes back to that -- the representation of what it means to be a solid black man without projecting, 'I'm a solid black man.'"
"WTF IS MENTAL HEALTH," Siriboe tweeted Monday.
He's been obsessed with the topic of mental health and "what's going on with black kid's minds" lately thanks to his new film project, which he directed, "Jump."
"It was a very personal exploration," he explained, adding that "Jump" centers on a young man who's contemplating suicide.
Siriboe admits that he's "never thought that I was in danger of my thoughts," but credits his support system, including his family, for never letting his mind wander so far away from itself.
"I don't think about suicide, but suicide thinks about me," he told GMA. "We're all going to die and I'm not just saying that pessimistically. That's one thing we're promised in life."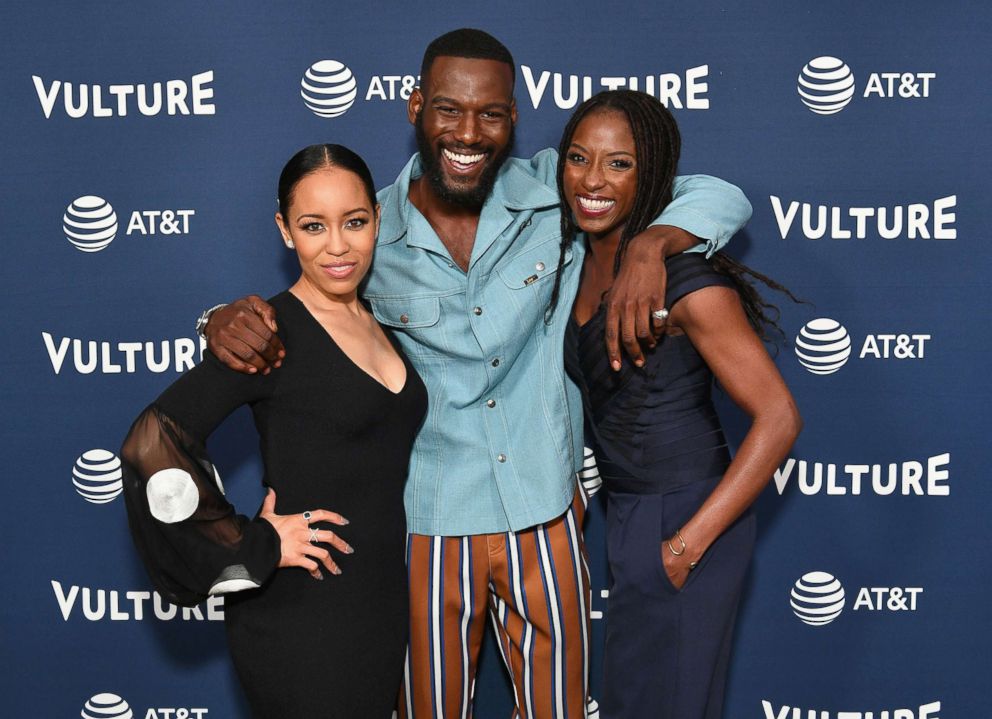 "There is a lot of emotional distresses I experience just being young, ambitious and black in this world. The world is designed to basically break me. I feel like I'm always fighting even when everything is all good," the actor admitted.
Siriboe said he hopes "Jump" allows viewers to not so much focus on suicide but the environment that "pushes a person to that."
"And I think that's what the conversation really lacks," he continued. "Let's not talk about mental health. Let's talk about the world that's affecting that person who would want to affect their own life trajectory."