Meghan Markle's road from California schoolgirl to actress to future bride to the fifth-in-line to the British throne is a real-life fairytale.
Markle, 36, will become part of the British royal family when she weds Prince Harry, 33, at St. George's Chapel at Windsor Castle on May 19.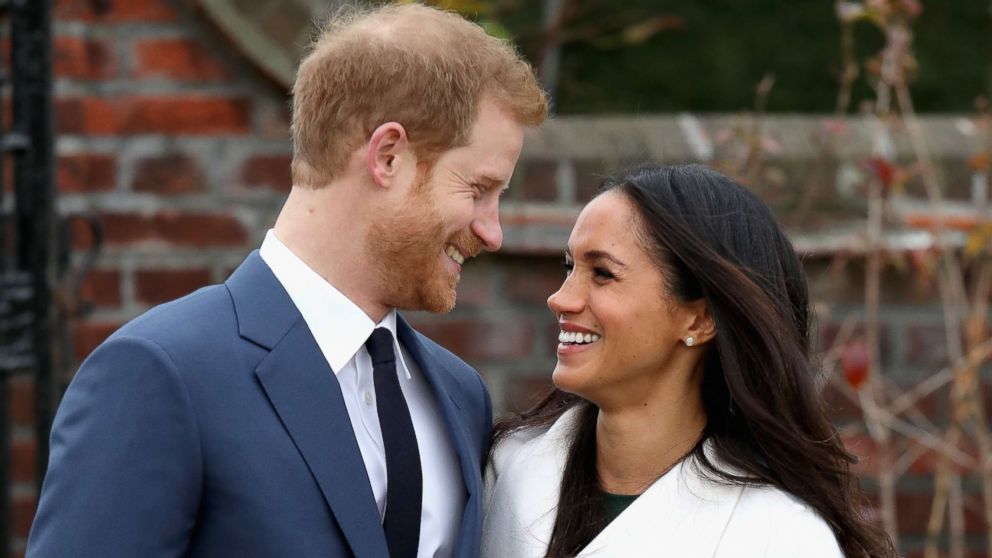 While the life of a royal is undeniably glamorous from the outside, Markle will be expected to embrace the official duties that come along with joining the royal family, a role she may not have imagined herself in even just a few years ago.
Take a look at the ways Markle's life has changed, and how she is learning the ways of royalty.
Becoming a royal
While Markle is no stranger to red carpets and interacting with fans thanks to her acting career, she has had to learn the particulars of being in the public spotlight as a member of the royal family.
"There's a misconception that because I have worked in the entertainment industry that this would be something I would be familiar with," Markle said in her engagement interview in November. "But even though I had been on my show for I guess six years at that point, and working before that, I've never been part of tabloid culture."
Markle is being mentored on the protocols of royal life by her future sister-in-law, Princess Kate.
Kate, 36, and Markle, who live near each other on the grounds of Kensington Palace, have developed a bond based on their shared circumstances.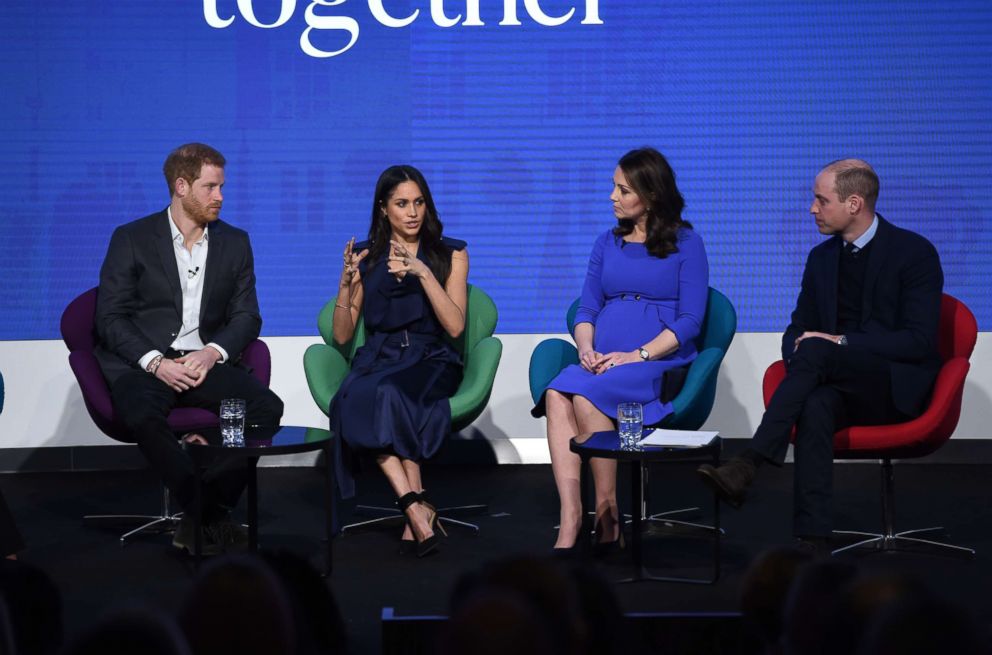 Kate has helped guide Markle on everything from charitable work -- Markle will become a patron of The Royal Foundation once she and Harry wed -- to fashion, the pace of royal life and what to expect at royal engagements as Harry introduces Markle to residents across the U.K.
Markle also will need to adapt to royal protocol when she and Harry interact with foreign dignitaries on behalf of Queen Elizabeth and the royal family. She'll learn royal customs from table manners and cutting her food at the dinner table to the proper curtsy.
She'll also be instructed on British customs and the Commonwealth and guided on the do's and don'ts of royal fashion and the proper British hat.
Markle has been leaning on Harry's relatives for guidance and advice, just as Kate had their support before her marriage to William in 2011. William, Kate, Prince Charles and Camilla, the duchess of Cornwall, are all helping guide Markle on the principles of royal life and making sure she feels supported as she makes the transition to real-life royal.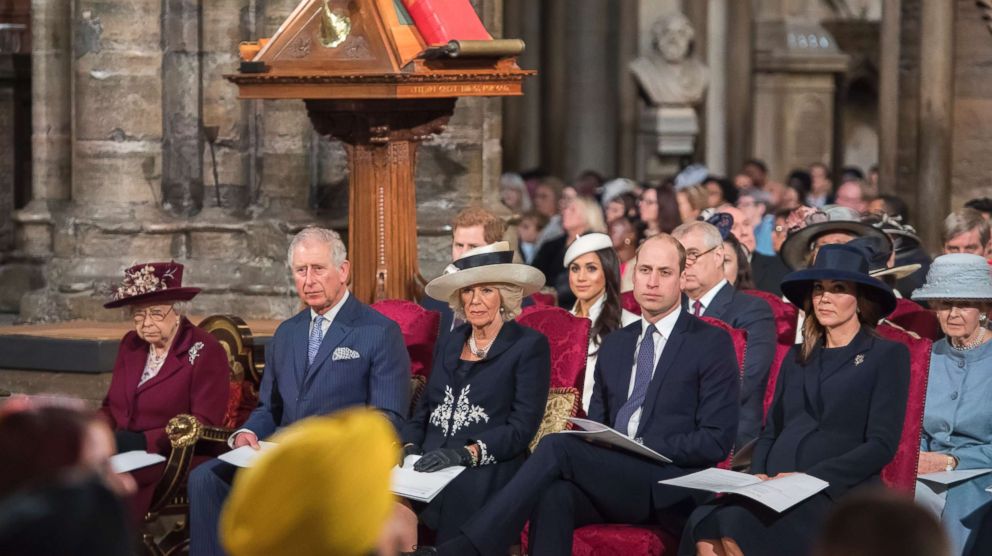 "The family has been great and over the past year-and-a-half we've just had a really nice time getting to know them and progressively helping me feel a part of, not just the institution, but also part of the family, which has been really, really special," Markle said after her engagement to Harry was announced.
No longer a private citizen
Markle lost any anonymity she may have had upon her engagement to Harry.
While dating Harry, Markle was able to attend yoga classes with her close friend, Jessica Mulroney, or pop out to pick up flowers or go grocery shopping.
Markle is now accompanied by a Royal Protection Guard at all times, like other members of the royal family, and would have received defense training from Scotland Yards' royal protection unit.
She will also be driven by personal protection officers for nearly all official engagements, and receive training on how to interact with the public and what she can and cannot do as a royal.
New home, new city
Markle moved to London after she and Harry publicly announced their engagement last November. The couple now lives together in Harry's cottage on the grounds of Kensington Palace.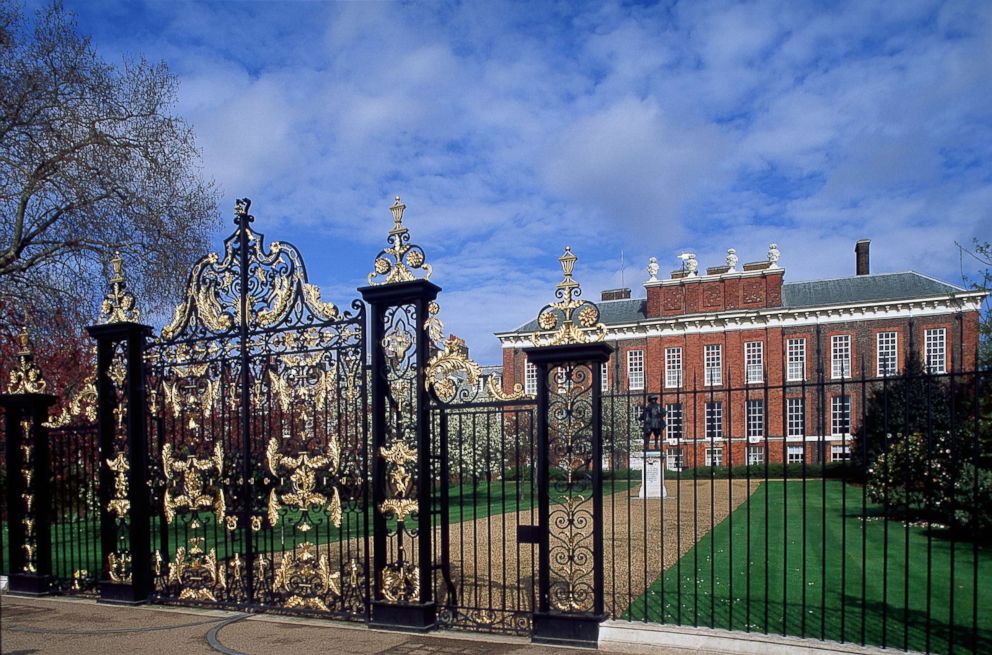 A Los Angeles native, Markle made Toronto her second home during her seven-year run on "Suits," which films in the Canadian city.
While in Toronto, Markle reportedly rented a home that went up for sale -- with a $1.395 million price tag -- not long after her engagement to Harry was announced.
Markle traded the sun of her native California for the grayer weather of London. Since the start of her courtship with Harry, she has been spotted shopping at a Whole Foods near Kensington Palace and going on date nights with Harry.
The couple's multiple official engagements throughout the U.K. -- from Belfast to Brixton -- have also helped familiarize Markle with her new home.
So long, acting
When Markle accepted Harry's proposal, she knew she'd be giving up her life as an American actress.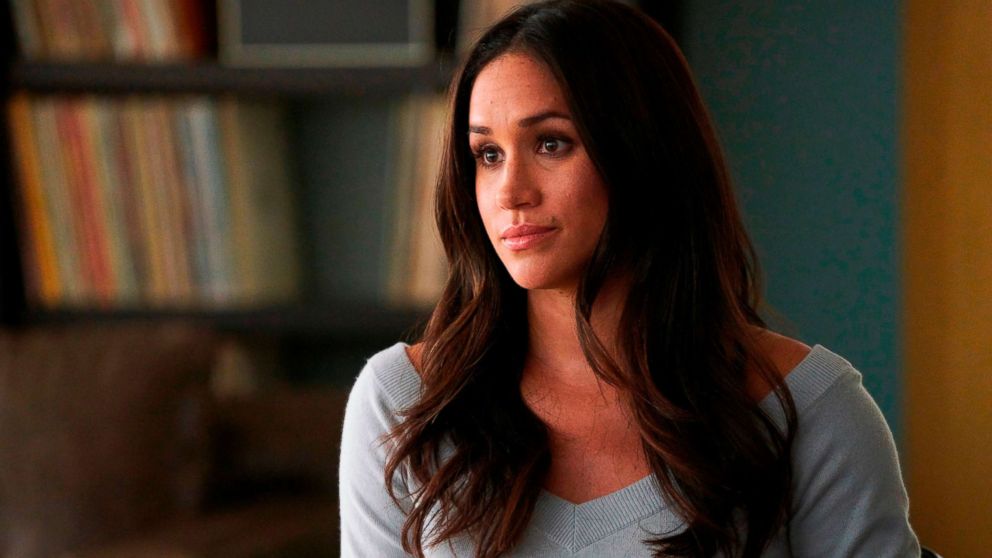 Markle told the BBC hours after the couple's engagement was announced that this marks a "new chapter" in her life.
"Keep in mind, I've been working on my show for seven years," Markle said, referring to "Suits." "So we were very, very fortunate to be able to have the longevity on a series. And once we hit the 100-episode marker, [I felt] 'I have ticked this box.'"
"And I feel really proud of the work I've done there," Markle continued, alongside Harry. "It's time to work as a team with you."
Hello, new royal title
It is unclear what title Markle will take when she and Harry wed. The title is considered a gift from Queen Elizabeth, who may bestow on Harry a dukedom.
The Duke of Sussex or the Duke of Buckingham are thought as the most likely options, and Markle would receive a title as well.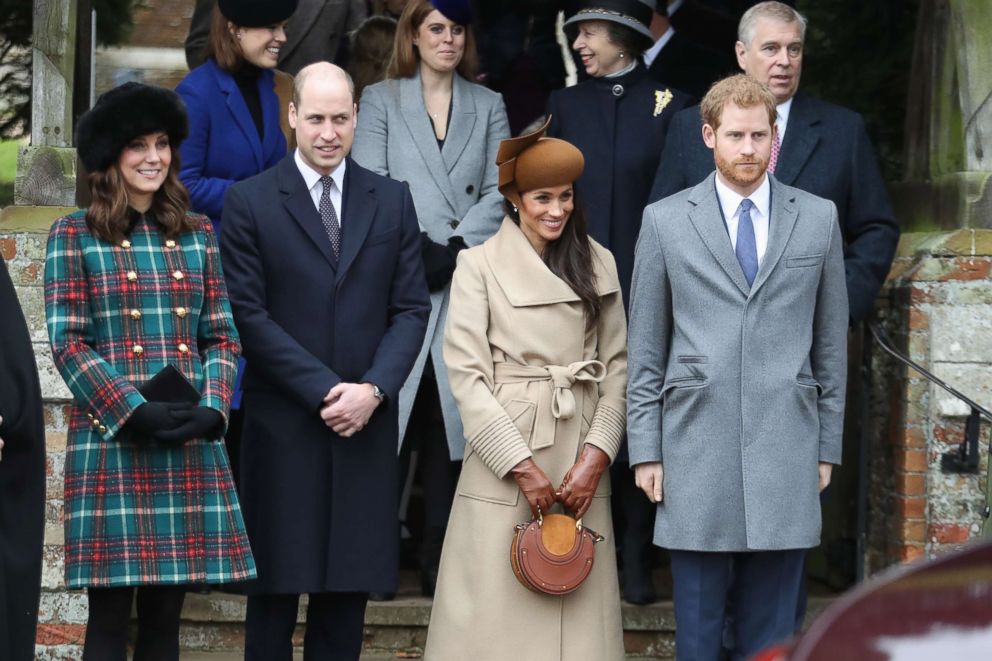 Marrying into the royal family may also mean that Markle is granted an official coat of arms, just like Kate was shortly before her wedding in April 2011.
The College of Arms, a branch of the royal household, is the official body in the U.K. that deals with coats of arms and their team of experts. The College of Arms Garter Principal, King of Arms and Senior Herald sat down with Kate's parents in 2011 to create the design, which cost £4,400.
Turning her focus to royal charitable work
Markle was known for her humanitarian work prior to meeting Harry, serving as the global ambassador for World Vision and working with the United Nations on women's issues.
When she and Harry wed, Markle will join Harry, William and Kate as a patron of The Royal Foundation and that will be the sole focus of her charity work.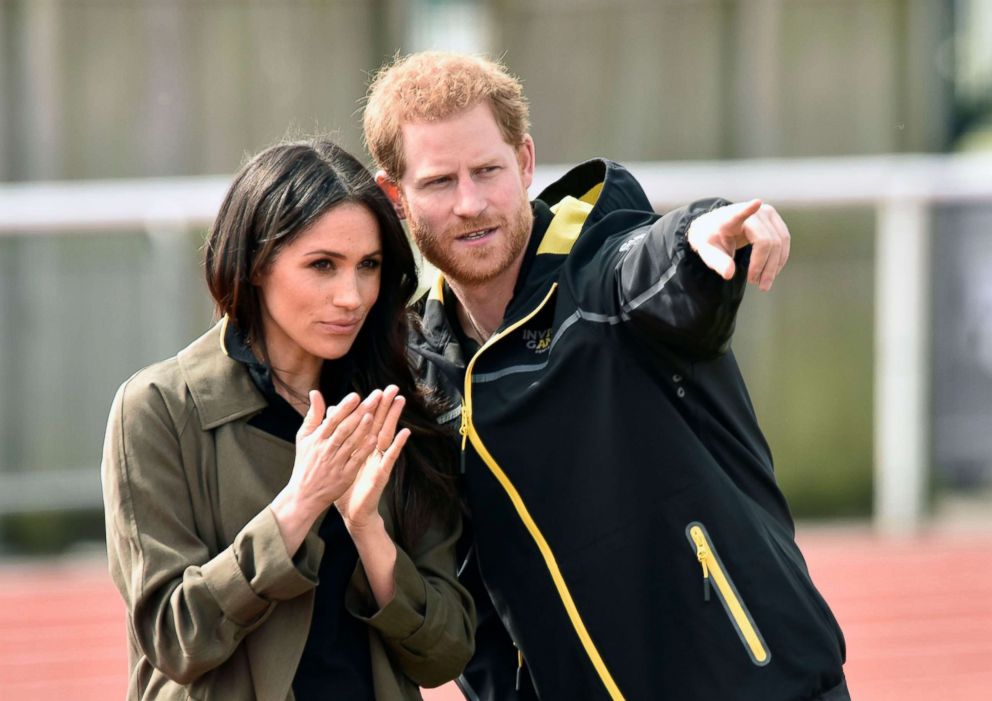 "The causes that have been very important to me, I can focus more energy on," Markle said in her post-engagement interview, while holding Harry's hand. "We realized once you have access and a voice that people are willing to listen to, with that comes a lot of responsibility, which I take seriously.
"And now being boots on the ground in the U.K., I'm excited to just really get to know more about the different communities here, [and learn about the] smaller organizations who are working on the same causes that I've always been passionate about under this umbrella," she added.
The couple's passion for humanitarian issues and charity work reportedly helped bond them early on in their relationship.
At a forum to promote the royals' charity work, Markle indicated she wants to use her new position to promote women's empowerment.
"[Women] need to be empowered to use [their voices] and people need to be urged to listen," she said at the February forum. "Right now with so many campaigns like #MeToo and #TimesUp there's no better time to continue to shine a light on women feeling empowered and people supporting them."
Personal social media accounts, blog deleted
Markle closed all her social media accounts in January, nearly four months before her wedding to Harry.
Markle, who once ran a blog and had an active social media presence, had slowly scaled back her activity on the accounts when her relationship with Harry became increasingly serious. She ended her lifestyle blog, The Tig, last April.
Kensington Palace operates Twitter and Instagram accounts that now feature Markle alongside Harry, William and Kate as they engage in official royal events.
Baptized in the Church of England
Markle is an Episcopalian but attended a Catholic school high school in her home state of California.
Markle was baptized and confirmed on March 6 at the Chapel Royal at St. James Palace by the Archbishop of Canterbury Justin Welby.
Welby was selected to perform the ceremony due to the "close bond" he has developed with Markle, guiding her on the sacraments of the Church of England.
Markle was not required to be baptized before her marriage but Kensington Palace announced she would do so after her engagement to Harry was announced last November. Kate was also confirmed shortly before her marriage to William in 2011 out of respect for Queen Elizabeth, who is head of the Church of England.
Changing citizenship
Markle will become a naturalized citizen of the U.K., Kensington Palace announced at the time the couple's engagement was announced.
Despite marrying a member of the British royal family, if she follows the standard protocol, Markle will still have to pass a test on British culture, history and traditions in order to become a U.K. citizen.
She will be compliant with all U.K. immigration requirements as she undergoes the process of becoming a British citizen, which can take several years, Kensington Palace said in November. She will retain her U.S. citizenship during that time.
No more designer clothes for free
In her former career as an actress, Markle had access to the perks that come with Hollywood fame, such as clothes from designers and free products from companies hopeful for her public endorsement.
Not so as a royal.
Markle's wardrobe will come out of her and Harry's funds once they are wed. Much of Markle's clothing budget for official royal engagements is actually paid for by the generosity of Charles, Harry's father, as he has done for William, Kate, George and Charlotte for years.
What happens to Markle's assets?
Markle was financially successful prior to meeting Harry, thanks to her acting career and work on side projects like a clothing line.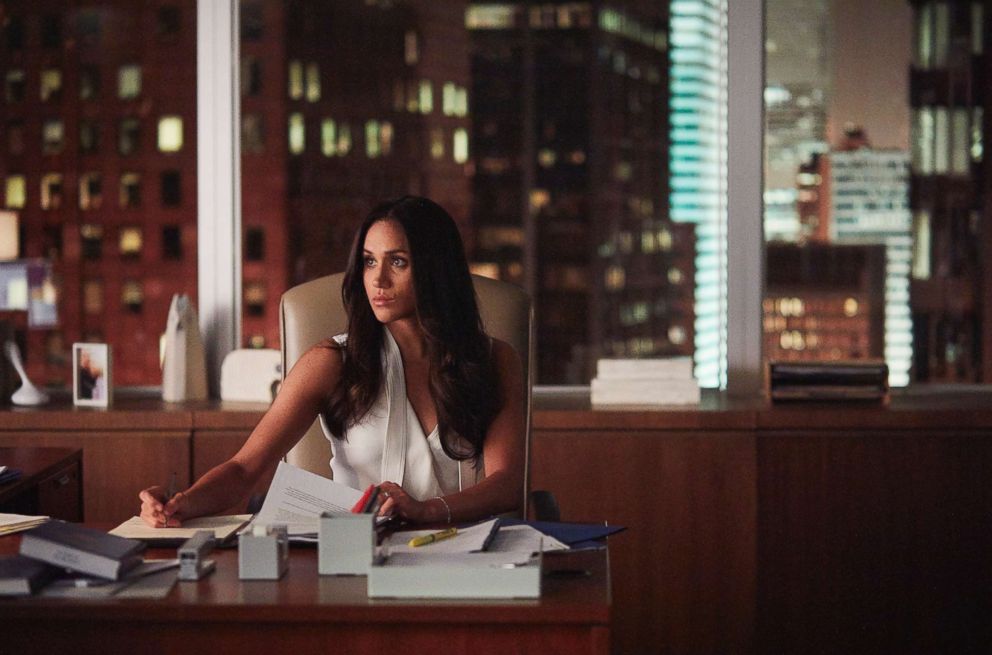 She will continue to pay U.S. taxes unless she gives up her U.S. citizenship.
Charles helps provide support for staff members, salaries and expenses related to official royal duties to support Harry, William and Kate. Queen Elizabeth receives an annual sum of money from Parliament, called the Sovereign Grant, which helps maintain Buckingham Palace, Kensington Palace and other royal residences.
Harry also benefits financially from the estate of his late mother, Princess Diana.
Becoming a royal mom
As their wedding approaches, Markle and Harry have already started talking about their next big milestone, having children.
While at a royal engagement with Harry in Belfast, Northern Ireland, in March, Markle gave a hint of what the future may hold for the young couple when they met a husband and wife team who make baby products.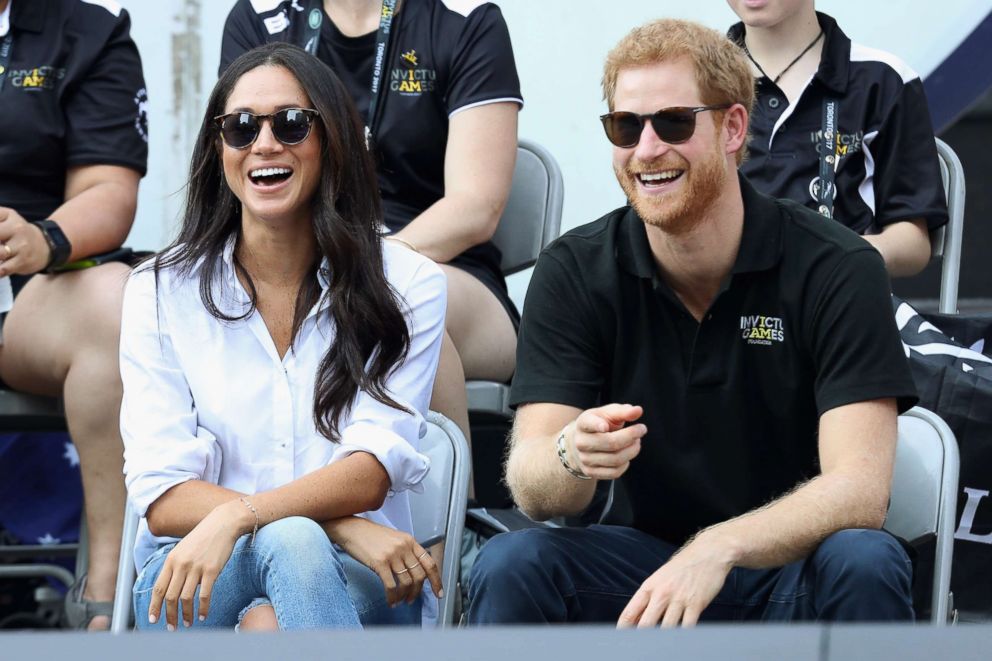 Markle pointed to the product range and said, "I'm sure at some point we'll need the whole [lot]."
Harry also alluded to children being in the couple's future in an interview right after their engagement was announced last November.
"I think you know one step at a time, and hopefully we'll start a family in the near future," he said.