Regina King has played a variety of roles throughout her career, illustrating her wide range and versatility.
The characters the Los Angeles-born star has embodied have included everything from a loving and devoted mother in the 2018 film "If Beale Street Could Talk," which earned her an Oscar, to a masked police detective in award-winning series "Watchmen," for which she won her fourth Emmy.
King, who made her directorial debut last year with the Oscar-nominated "One Night in Miami" also has starred in classic films, such as the 1991 drama "Boyz N The Hood" and 1996's "Jerry Maguire," plus the renowned TV series "227" and "The Boondocks."
With such a track record, one might expect King, 50, to fearlessly take on any new role. But her upcoming film was different, she said.
King is set to star in director Jeymes Samuel's upcoming Western, "The Harder They Fall," alongside a talented cast that includes Jonathan Majors, Idris Elba, Zazie Beetz, Delroy Lindo and LaKeith Stanfield.
"It's a space where I haven't really gotten a chance to play as an actor," she recently told "Good Morning America" about the Western genre.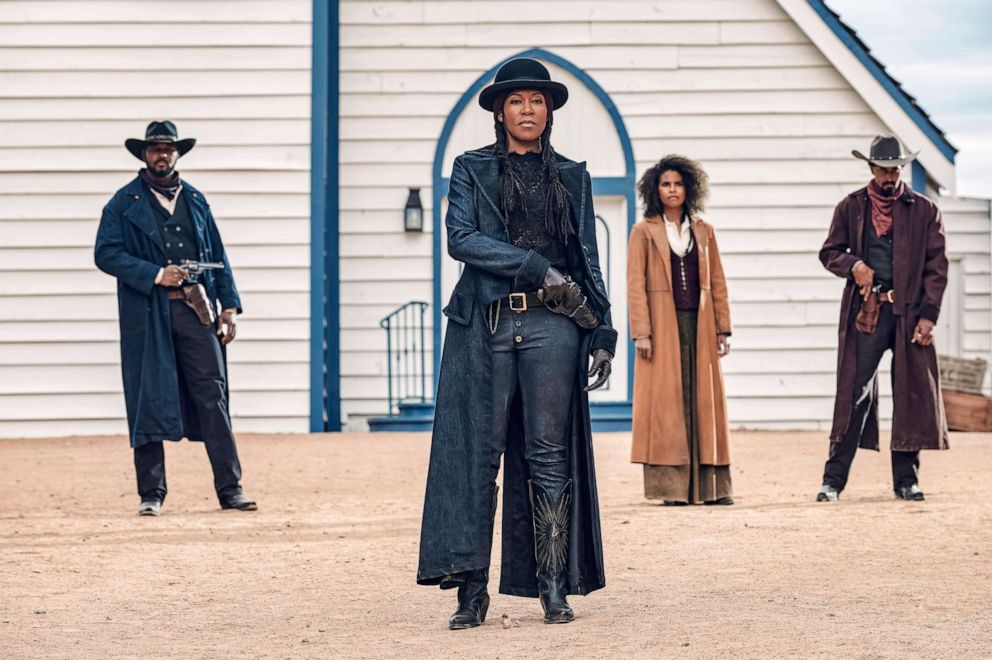 "As an audience member, it's a space that I don't get to see this many -- to see us as Black people, even though we are and have been a part of the Western culture, of that history," she said.
Black outlaws in film
"The Harder They Fall" is a revenge story about two rival gangs, one led by Nat Love (Jonathan Majors) and the other by Rufus Buck (Idris Elba).
Although the storyline is fictional, many of the characters included in the story, including Love and Buck, are based on real Black outlaws.
King said experimenting with a Western is what initially held her back, but Samuel's vision reassured her and pushed her to commit to the project.
"I feel like when I met Jeymes Samuel for the first time, and he was telling me about the story, how his vision -- when I say the story, about how he wanted to tell the story rather, his vision with the music and the images -- it just got me so excited," she said. "And I feel like with everything that I've seen so far, he's accomplished his mission."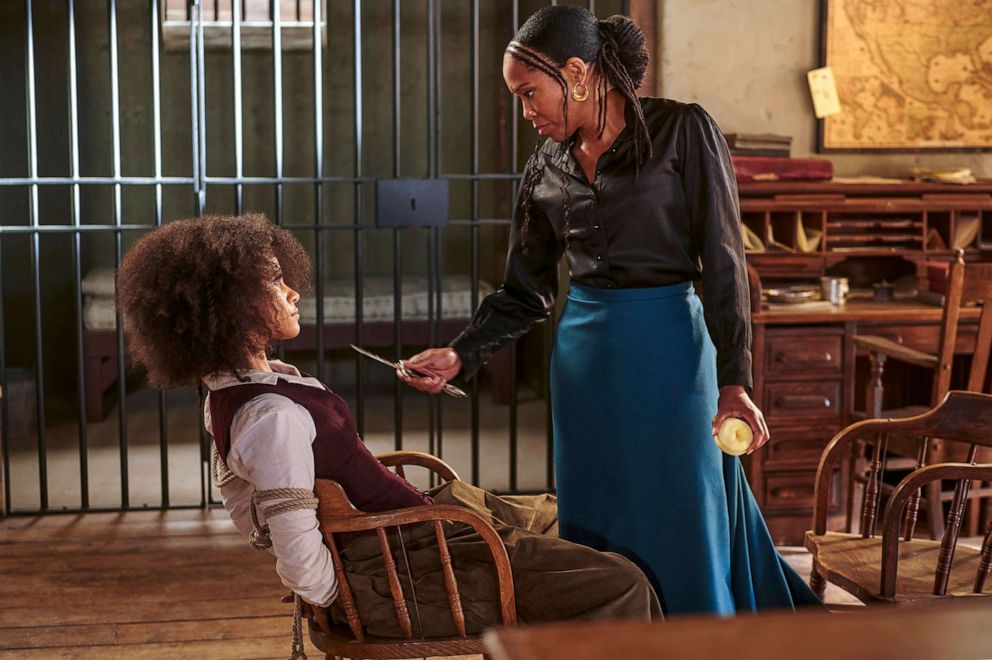 King continued: "He thought I'd be hesitant to sign on because it was his first film, and I'm like, 'If people said no all the time to people's first -- wow, we would have missed out on so many things in the world.'"
While the film incorporates and represents many historical figures, King says it's not a history lesson by any means.
"Oftentimes when people feel like it's an obligation to watch something -- because 'Oh, it's a 'history lesson,' 'Oh, I'm gonna do it because I'm supposed to' -- then watching something is a chore, but that's not what this is," she said.
"This is one of those pieces that I feel like you watch and then you go, 'Oh, you know, let me go look some of these people up' … and you want people to be entertained, but also get a little bit of information and not feel like they were in school," she added.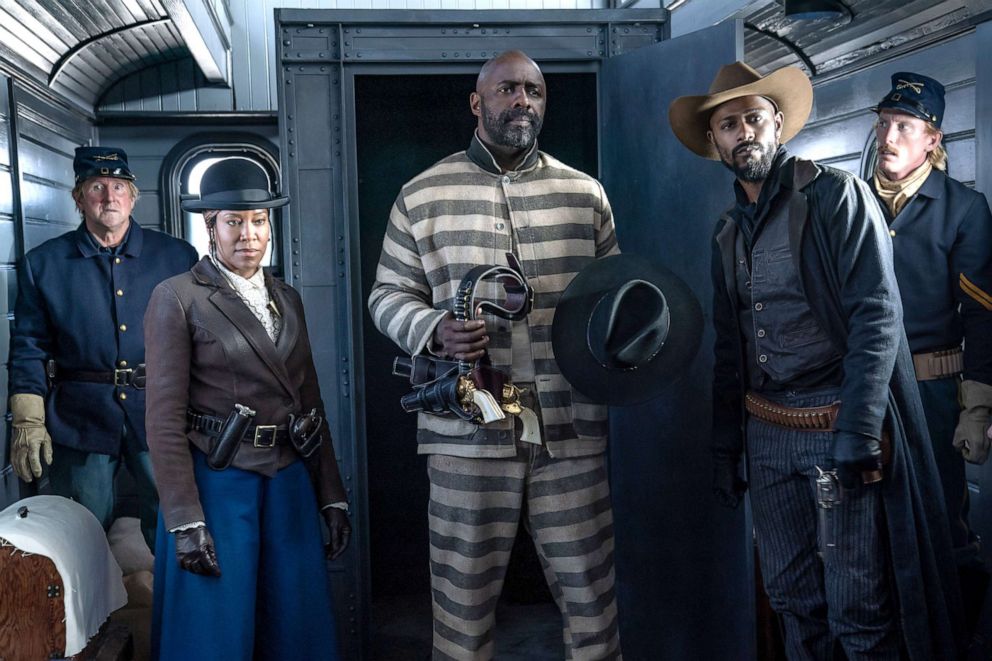 She describes the film as a "story that is a period piece" that "still feels really fresh with the music and exciting with the cast."
A trailer for the film, released in late September, features a track with both Jay-Z, also a producer of the film, and Kid Cudi.
Embodying Shirley Chisholm
King is involved in another upcoming project that will bring pieces of history to the screen: She's starring as Shirley Chisholm, America's first Black congresswoman, in an upcoming biopic "Shirley."
The actress said she's been working for over a decade to get this movie made, as she believes Chisholm "means so much when you talk about the fabric of America."
The film, to be written and directed by John Ridley, will cover Chisholm's 1972 presidential campaign.
"It's not a cradle-to-grave, but it definitely gives the audience just a little more perspective on this woman that inspired so many," King explained.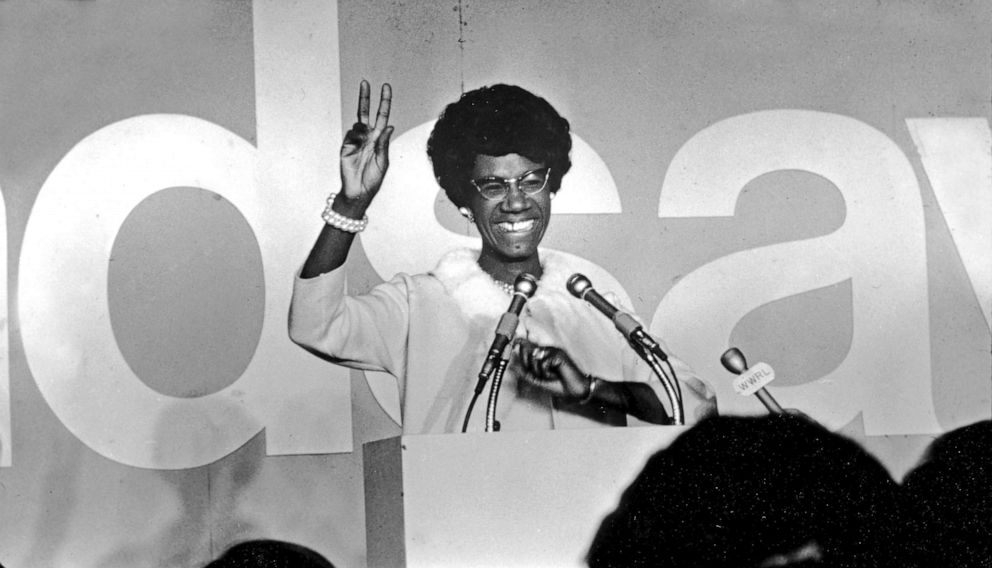 One element King really hopes to showcase in the biopic is Chisholm's humanity.
"What she was able to accomplish, being Black and being a woman ... was unheard of, and it's still almost unheard of now," King said. "I think more than anything, I just want people to see and understand that she was a woman -- she was human. It was still hard. We always see her so strong when we see her as an orator, in speeches and in interviews, [but] it was not easy and I want people to see that she was a strategist."
Sharing her success with others
While reflecting on her achievements, King acknowledged those who supported her at the start of her career -- and how much it meant.
"I recognize the success that I've had because of the support that I had from the beginning, so to me, from an experiential place ... a pathway that has a higher percentage of success is that pathway that starts with support and exposure from the beginning," she said.
Because of this belief, King extends her name to collaborations to benefit youth education and career path assistance to those in underprivileged communities.
She recently teamed up with Wells Fargo to announce a $1 million donation to the Los Angeles County Alliance for Boys & Girls Clubs' Kollab program. The program helps to "mentor underserved youth in Los Angeles, leading them to high-demand career opportunities and financial health."
She said she hopes to bring more opportunities to Black youth in her hometown of Los Angeles through this partnership.
"Financial health education is really important because what it's doing is creating opportunities, instead of waiting until there's a problem and trying to fix the problem," King said. "If we are approaching things from the mindset that we are creating a space so that there isn't a problem, or that we have enough information to be solution-based on the front end, it's less of a chance that we'll have a problem on the back end."