Review: 'The Hunger Games: The Ballad of Songbirds and Snakes' takes a risky gamble and fails
Cast of new 'Hunger Games' talks about upcoming movie
Risk-taking is rare in a multiplex stuffed with safe and sorry epics (Exhibit A: "The Marvels"). But "The Hunger Games: The Ballad of Songbirds and Snakes," now in theaters, takes a gamble of sorts by creating a prequel to the four-part "Hunger Games" franchise -- boasting a box office of $3 billion -- without the power engine of Jennifer Lawrence. 
Big mistake. Set 64 years before Lawrence's Katniss Everdeen ever drew breath, this pale imitation is seriously overlong and underwhelming. The aged tyrant Coriolanus Snow, played by veteran Donald Sutherland, is now an 18-year-old stripling in the person of Tom Blyth ("Billy the Kid").
Future dictator Snow has been assigned by Casca Highbottom (a woefully wasted Peter Dinklage) as a games mentor to Lucy Gray Baird ("West Side Story" breakout Rachel Zegler). The young stars do their best to breathe fresh life into a worn-out premise. But "Songbirds and Snakes" is one trip to the well too many. It's a film in dire need of life support that never comes.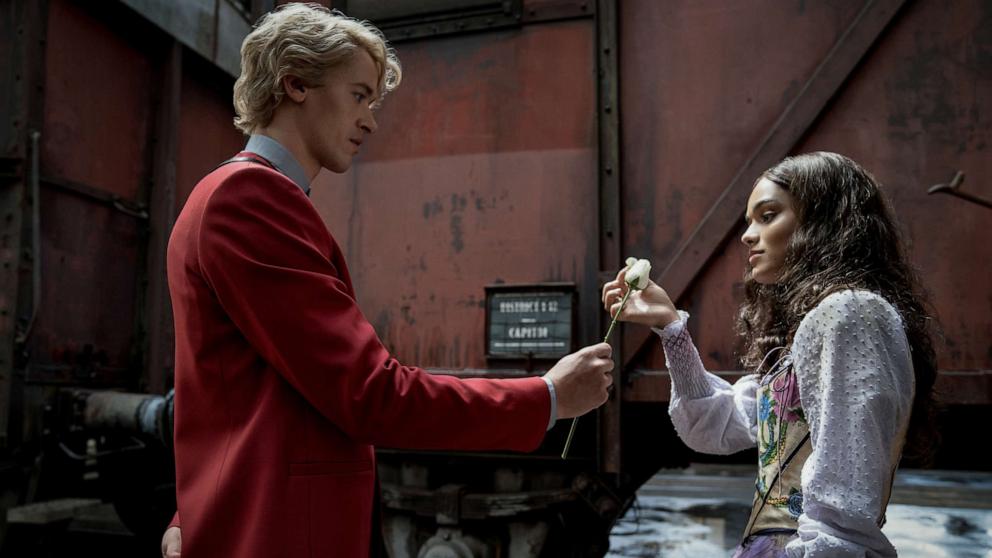 The premise from the Suzanne Collins trilogy of young-adult bestsellers -- she also authored this 2020 cash-in prequel -- still centers on a survival-of-the-fittest reality show that sends home all its teen contestants, save the victor, in body bags.
The games are a punishment invented by the Capitol of Panem as revenge against the 12 districts who dared to rebel. Every year on Reaping Day, a boy and a girl (ages 12 to 18) from each district are chosen by lottery to fight to the death in a televised gladiator event.
To differentiate Lucy from Katniss with her bow and arrow, Lucy shoulders a guitar, the better to show off her country chops as a songbird from a traveling band called the Covey. Lucy does an emo ballad version of "The Hanging Tree," which Katniss warbled in "Mockingjay, Part 1."
No matter. The star attraction here isn't Lucy. This is Snow's origin story and a pileup of exposition tells us that the kid is trying to hide his shame after his once-elite family lost its money and position. Like Lucy, Snow is dirt poor and in dire need of a cash infusion to keep his Grandma'am (Fionnula Flanagan) and cousin Tigris (Hunter Schafer) from the gutter.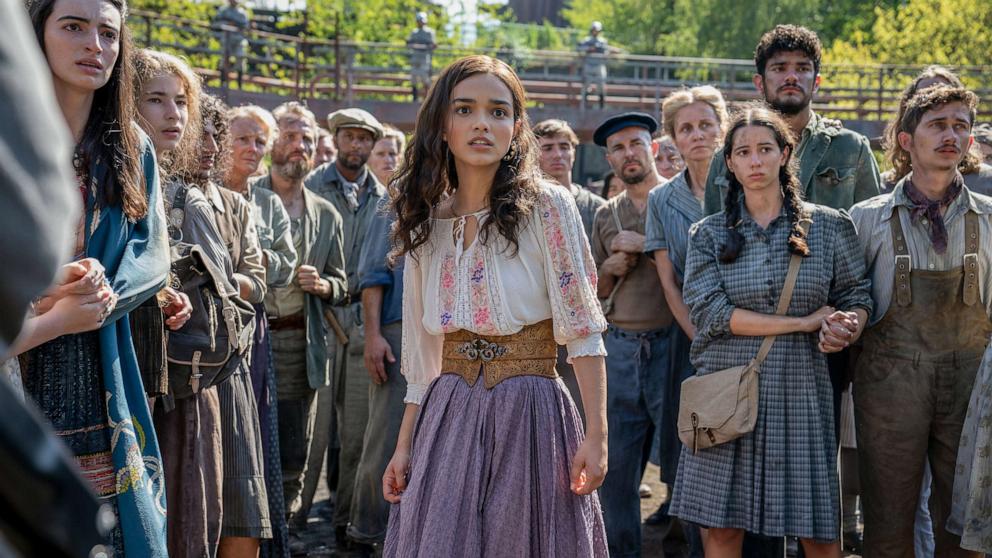 Lucy is his ticket out, so naturally he helps her win the games and, of course, falls a little bit in love. Save your sympathy since Snow's journey to the dark side is as inevitable as Anakin Skywalker's slide into Darth Vader, a "Star Wars" analogy this "Ballad" couldn't hope to match.
Francis Lawrence, who directed all but the first film in the series, returns and clings desperately to the shaky principle of "If it ain't broke, don't fix it." The only fun thing is a terrific Jason Schwartzman as Lucretius "Lucky" Flickerman, an ancestor of Stanley Tucci's Caesar Flickerman from the previous movies, who hosts the bloody Games as a TV entertainment show.
"Smile," he tells the audience, "it's why we have teeth."
What's not funny is the attempt of this padded and plodding prequel, including its absurdly cumbersome title, to milk a franchise so relentlessly that you can practically hear it crying for mercy. Nothing doing.