"It's kind of a horror movie," understates director Christopher Nolan of "Oppenheimer,"
his brilliant, bruising take on the life of J. Robert Oppenheimer (Cillian Murphy), the dark knight of the atomic age. Murphy's pale blue eyes become a path into a tortured soul as Nolan—a true film artist in works as diverse as "Memento" and "Dunkirk," creates a new film classic.
Based on Kai Bird and Martin J. Sherman's 2005 biography, "American Prometheus: The Triumph and Tragedy of J. Robert Oppenheimer," Nolan's three-hour-plus masterpiece fills up our senses with the details of quantum mechanics to ignite the story of an American theoretical physicist who helped invent the ultimate weapon of mass destruction and lived to regret it.
Murphy's performance, flawless in every detail, encompasses how Oppenheimer's Manhattan Project team relocated to Los Alamos, New Mexico, to accelerate development of the weapon that would help end WW2 through the cataclysmic bombings of Hiroshima and Nagasaki, Japan, and usher in the threat of nuclear annihilation that's only escalated over time.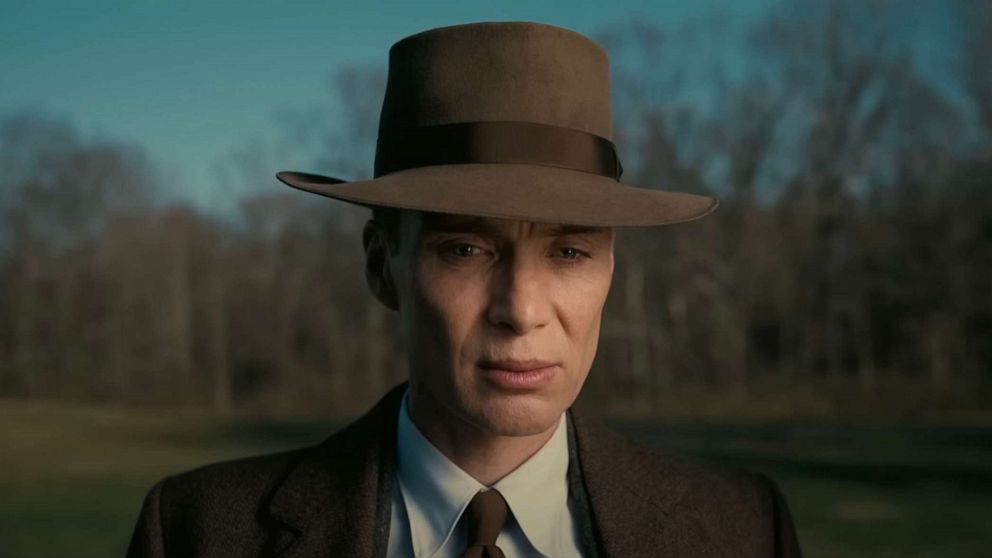 Nolan uses radio reports to detail the effects of those bombs, saving the eye-searing visuals for the 1945 Trinity test in the New Mexico desert to bring home the destruction being unleashed. The superb sound design in which silence alternates with waves of reverberation to bring the unthinkable to devastating life is unmissable, unforgettable and scary as hell.
Shot with Imax cameras by the great Hoyte van Hoytema, "Oppenheimer" deserves to be seen on the biggest screen with a state-of-the-art sound system. This despite the fact that the film is often a series of debates among scientists arguing in close-ups that find endless fascination in the geography of the human face.
The actors in "Oppenheimer could not be better. They include Matt Damon as General Leslie Groves, the blustering military supervisor at Los Alamos, Benny Safdie as Edward Teller, who pushed to develop the even more dangerous hydrogen bomb, and Gary Oldman in a sensational cameo as Harry Truman, the president who ordered the use of the bomb on Japan and dismissed Oppenheimer as a "crybaby" for objecting.
Oppy, as intimates called him, had a personal life that mirrored his professional turbulence. Though he mingled with such greats as Albert Einstein (Tom Conti), Ernest Lawrence (Josh Hartnett), and Niels Bohr (Kenneth Branagh), Oppy's sexual entanglements, notably with psychologist Jean Tatlock (a mesmerizing Florence Pugh) made the wrong kind of headlines.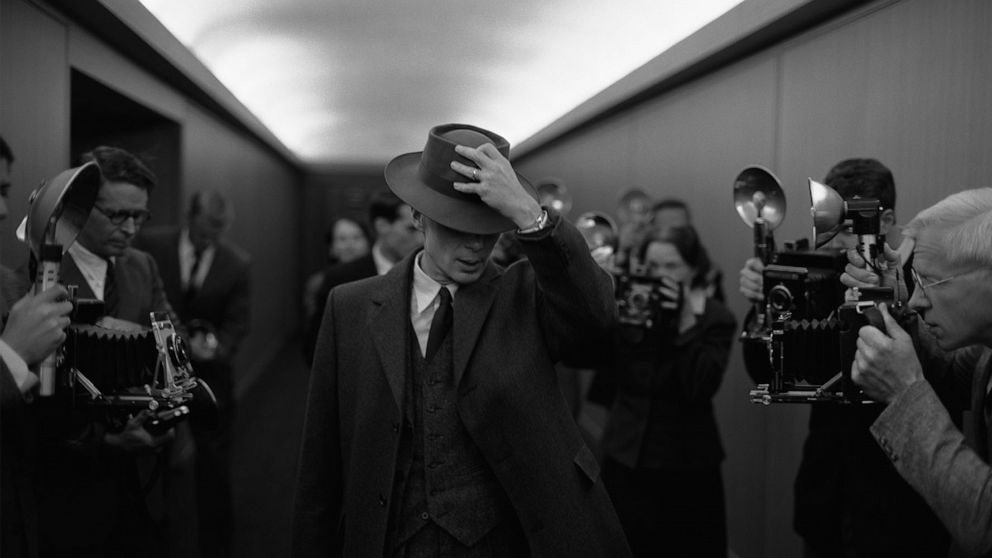 His marriage to biologist Katherine "Kitty" Puening (Emily Blunt), an alcoholic suffering from postpartum depression, added to the chaos. Kudos to Blunt for building the role with a fierce independence as Kitty defended Oppy from the political gamesmanship that plagued him.
In the riveting last section of the film, Nolan shows us Oppenheimer fighting against those eager to discredit him, first in the Sen. Joseph McCarthy commie witch-hunts of 1954 and five years later during the Senate confirmation hearings for the nomination of former  Atomic Energy Commission chair Lewis Strauss (Robert Downey Jr.) as secretary of commerce.
Nolan shoots both these sections in a vivid black-and-white to underscore the resentment Strauss feels for Oppenheimer for hiding his Jewish roots, communist proclivities and fears about government backed nuclear energy.
In a film of standout performances, Downey delivers a tour de force of festering animosity that blows the doors off. All his time in the Marvel universe might lead you to forget that Downey is one of the best actors on the planet. Here's a reminder. Prepare to be wowed.
"Oppenheimer," set to Ludwig Göransson's thundering orchestral score, is one of the best movies you'll see anywhere. With Nolan's extraordinary talent shining on its highest beams, the film emerges as a monumental achievement on the march into screen history.