You know a show has struck creative and commercial paydirt when it keeps getting funnier and fiercer with each deliciously decadent episode. That, in a nutshell, is Season Three of "Succession," the Emmy-winning series that debuts the first of nine new episodes this Sunday on HBO Max.
When we last saw media tycoon Logan Roy (a volcanic Brian Cox), he was dealing with the plot to steal his throne by the hilariously spoiled brats he calls his children. Only one Roy heir is being overt about his betrayal -- that's Kendall (a powerhouse Jeremy Strong) and mostly because his Big Daddy was about to make him the fall guy for his own dirty deeds.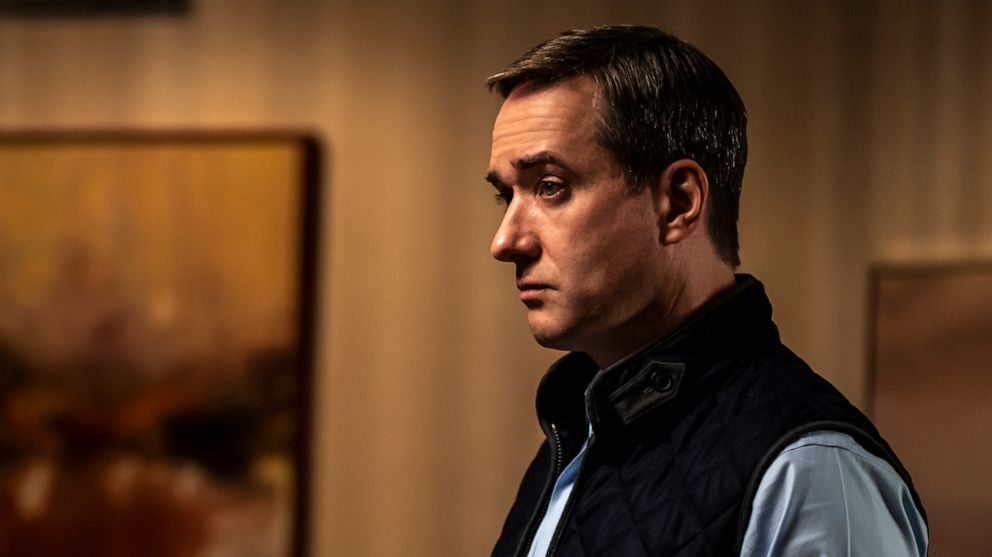 Some people say there is no one to like on "Succession." But I can't think of a thing not to like about the perverse pleasure of ogling the rich enjoying and abusing their privileges. Strong beat Cox for the best actor Emmy last year, but every actor on this show deserves a gold statue.
Check out cousin Greg, aced with devious comic skill by Nicholas Braun, try to play both sides by groveling to Logan while joining Kendall in gathering evidence to implicate the CEO in charges of criminal and sexual misconduct in the cruise division of his company.
No one plays the fool like cousin Greg, but he worries about the scary misadventures that await him if he goes to prison. And no one teases Greg like Tom (the marvelous Matthew Macfadyen), who knows that Logan's threat to pour "a million poisonous spiders down your dickie" applies to him as well. Braun and Macfadyen are a dream team of lacerating laughs.
Still, series creator and showrunner Jesse Armstrong wisely focuses on Logan's true heirs. Even when Kendall is maybe too much the main attraction and brother Connor (Alan Ruck) is too distracted by presidential ambitions, there are two other Roy siblings ready to go to war.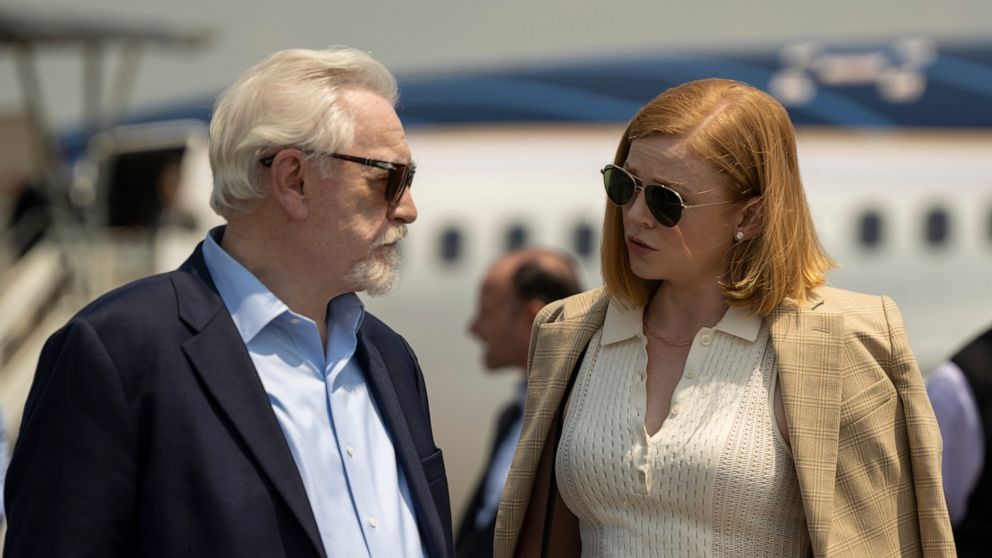 Once again, Kieran Culkin rivets attention as Roman, the son who uses a smirk to hide his feelings, even for Gerri (a wicked, wily, compulsively watchable J. Smith-Cameron), the firm's general counsel who Logan keeps threatening to promote above his flesh and blood.
And then there's Logan's only daughter, Shiv, played by the superb Sarah Snook with a blend of vulnerability and ruthlessness that Logan never seems to find tough enough. There are few TV treats as delectable as gaping at the Logan sibs backstabbing Big Daddy and each other.
Download the all new "Popcorn With Peter Travers" podcasts on Apple Podcasts, Spotify, Tunein, Google Play Music and Stitcher.
Newcomers to the cast this season include Oscar-winner Adrien Brody as an uber shareholder and Emmy-winner Alexander Skarsgard as a tech billionaire, both of whom like pulling strings. The White House also enters the fray in the form of an unseen, right-wing POTUS who Logan calls "The Raisin."
Things come to a head in a smashing late-season episode set at Kendall's sensationally overdone birthday party where everyone is dressed to wow and determined to reduce Kendall to emotional rubble. Mission accomplished. Or is it? "Succession" always keeps you guessing.
Whether you think of the Roy family as the Borgias or the Trumps or the Murdochs, Season Three of "Succession" keeps springing surprises you don't see coming. It's been a two-year wait to see the Roys back in combat position. They've never been nastier or more consistently entertaining. Here's a classic show that defines series TV at its blazing, howlingly funny best.