Jan. 15, 1990.
Thirty years ago today was "Good Morning America" co-anchor Robin Roberts' first day at the Walt Disney Company and the start of her incredible career.
"My mom always used to say, 'You can't put a limit on gratitude,'" Roberts said Wednesday on "Good Morning America" as the show celebrated her career.
Roberts' journey at Disney began as a sports reporter at ESPN. There, she worked alongside Bob Ley and Charley Steiner on SportsCenter and became the first woman to co-host "NFL Primetime."
"She came in, she was self-assured," Steiner told "GMA." "I can't ever remember her taking a step back. She was all in, let's play."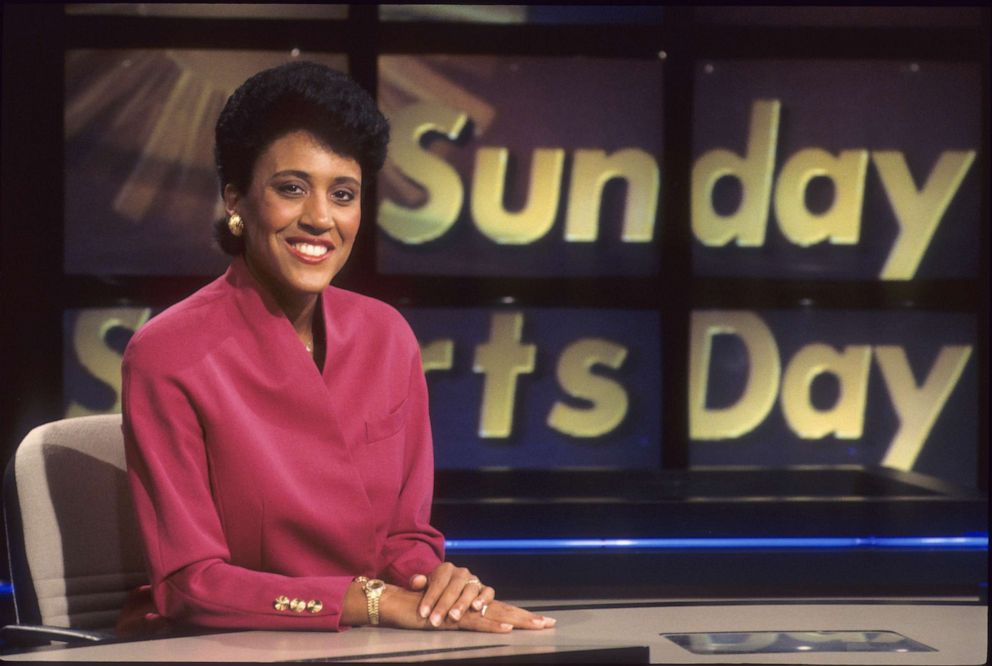 During her 15 year career at ESPN, Robin championed women's basketball at both the collegiate and professional level.
In 2005, Roberts officially moved to "Good Morning America," taking a seat at the anchor desk alongside Charles Gibson and Diane Sawyer.
"One of the great days, other than the first day I started, was when [then-ABC News president] David Westin walked into my office and said, 'Hey, we're going to make you the co-anchor with Charlie and Diane," Roberts recalled.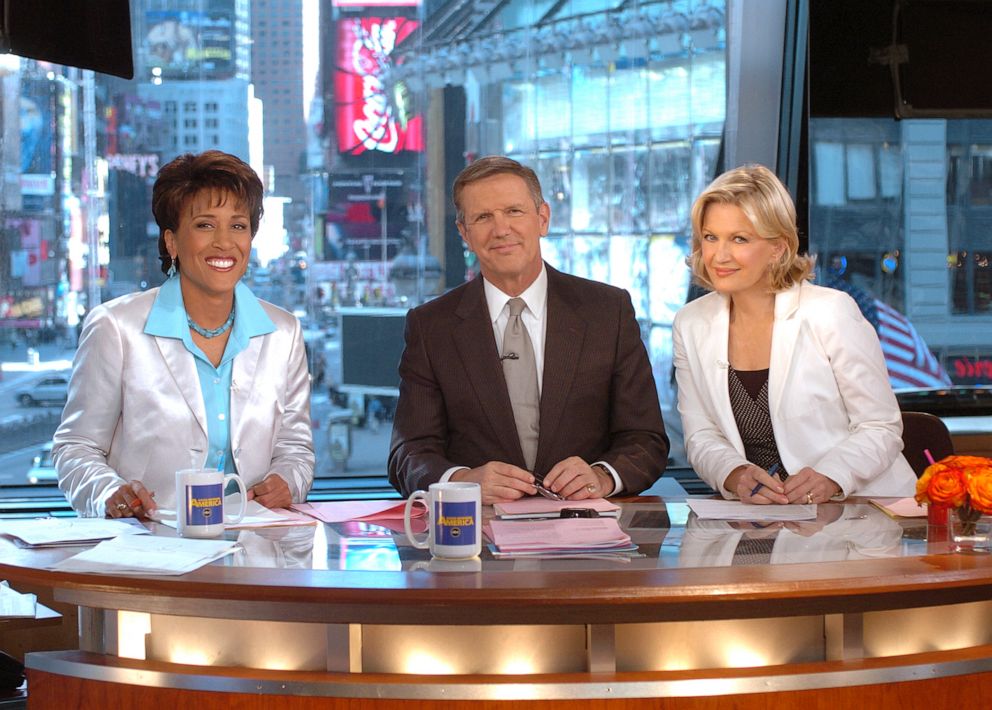 "From the moment she walked in the door it was just freeing for everyone to be in the presence of this spirit," Sawyer told "GMA." "It was incredibly and immediately more joyful when she was around."
"It was always fun in the mornings to sit between the two of you," Gibson said today on "GMA," referring to Roberts and Sawyer.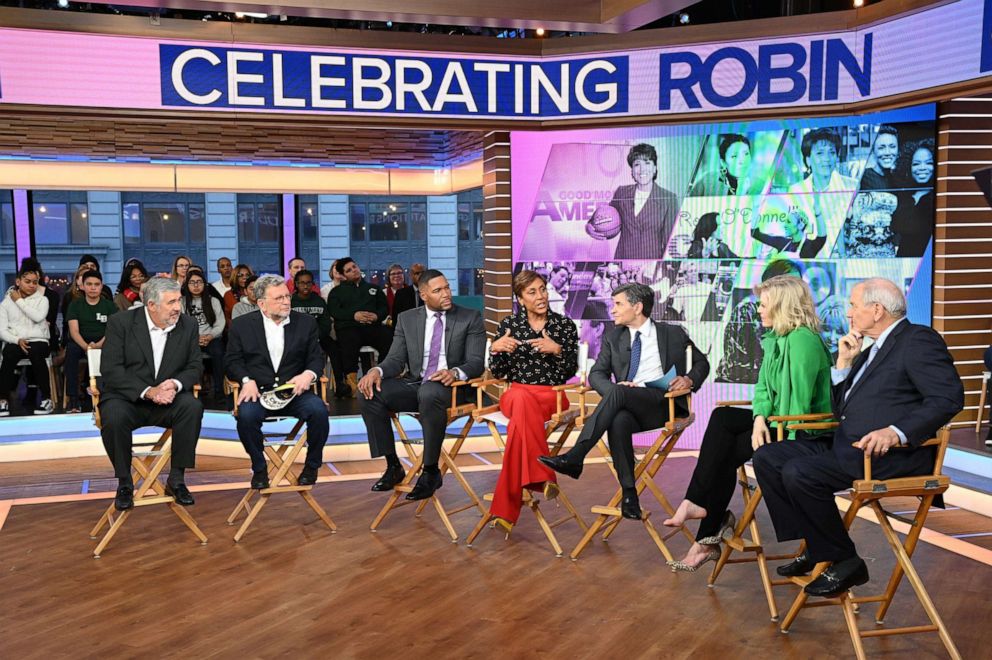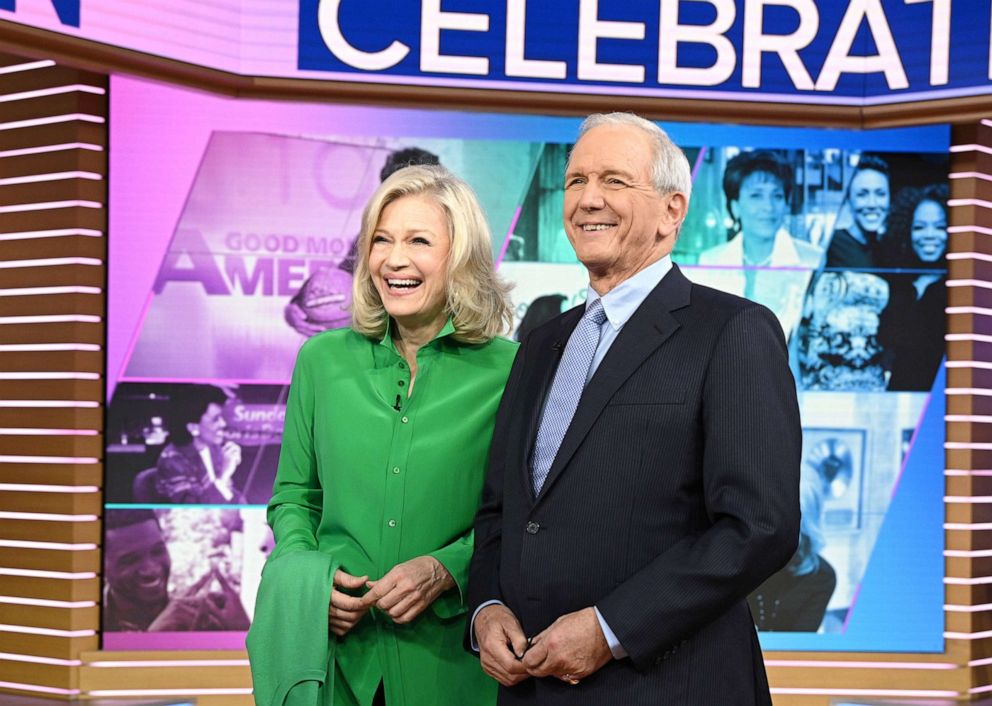 Since then, stories have taken Roberts to countless new heights from the Great Wall of China in 2016 to game reserves in South Africa and the Mayan pyramids in Mexico to the middle of the Atlantic Ocean while aboard the USS Scranton.
While she's had many highs in this job, she never shies away from addressing her struggles head on.
In 2007, Roberts announced on air that she was diagnosed with an early form of breast cancer. She first revealed the news alongside Sawyer on "GMA" in the hope of helping others going through the same thing.
Roberts beat breast cancer but several years later was diagnosed with a rare blood disorder called myelodysplastic syndrome, or MDS.
Roberts underwent a bone marrow transplant in September 2012 to treat MDS, receiving donor cells from her sister, Sally Ann. She candidly documented her journey and now each year celebrates her "birthday" on Sept. 20, the day she underwent the bone marrow transplant.
"She came through breast cancer, she came through MDS -- she can persevere through any storm," said Roberts's sister, Sally-Ann.
"There' s something about Robin that comes through on the screen and it's a very special quality," said Gibson.
"Which is why when you were sick, I think there was not a person in the country who wasn't rooting for you," he said to Roberts. "It was a role that I don't think you wanted, to be the poster child for people with the kinds of cancer you were facing, but you did it and everybody just was in love with the fact that you were so brave and such a tiger about that."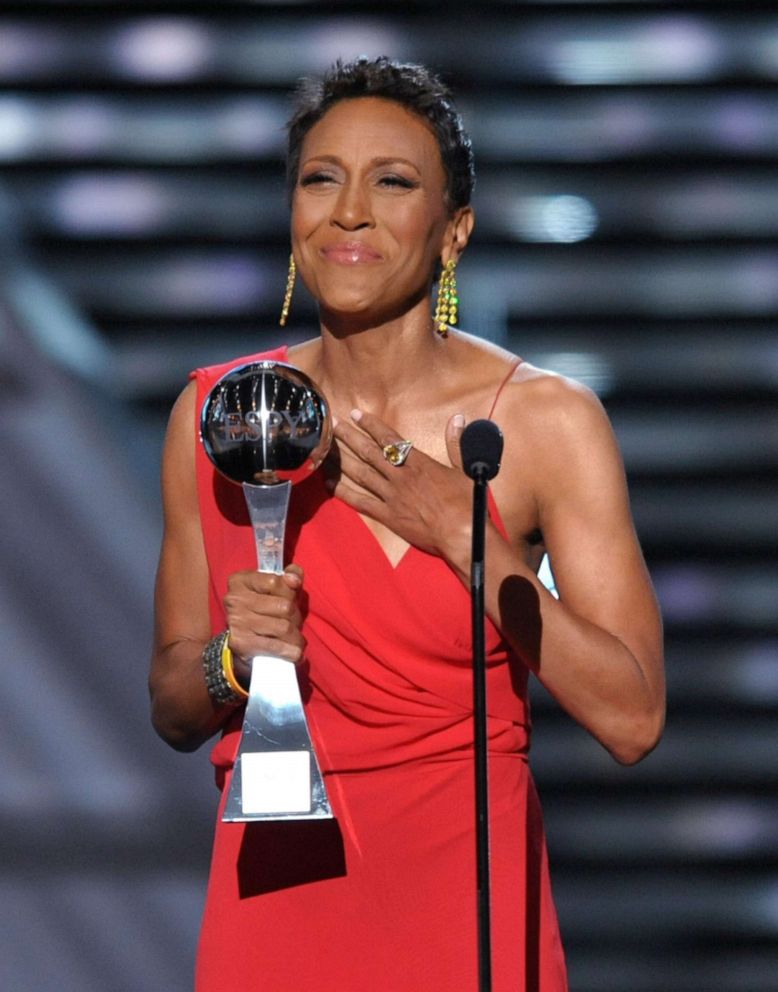 Whether Roberts is doing a live shot from Austria for the Special Olympics World Games or interviewing victims of a hurricane or natural disaster, Roberts' mission has always been to inform others -- proving she's not only a Disney legend but an inspiration to all.
"Robin's authenticity and I think her warmth not only makes people comfortable when they sit and talk with her, but you think when you're watching her, you're watching a friend," said Disney CEO Bob Iger.
See more photos from the "GMA" celebration for Robin Roberts: