Robin Roberts celebrates 20 years at 'GMA' with advice to her younger-self
This week marks 20 years of Robin Roberts waking us up by saying, "Good morning, America."
"People are always saying and asking about what these 20 years mean to me and want to talk about all that I have given and all that I have done," Roberts reflected. "I can't even begin to describe what it has done for me and what it has given me: life. To be able to share so much of my story and to be accepted."
Roberts has been a trailblazer over the course of her career, and over the last two decades at "Good Morning America," she has taken viewers on her personal journey as she battled cancer, covered Hurricane Katrina's impact on her home state and family, was diagnosed with and fought myelodysplastic syndrome (MDS) thanks to her sister Sally-Ann's life-saving bone marrow donation, and much more.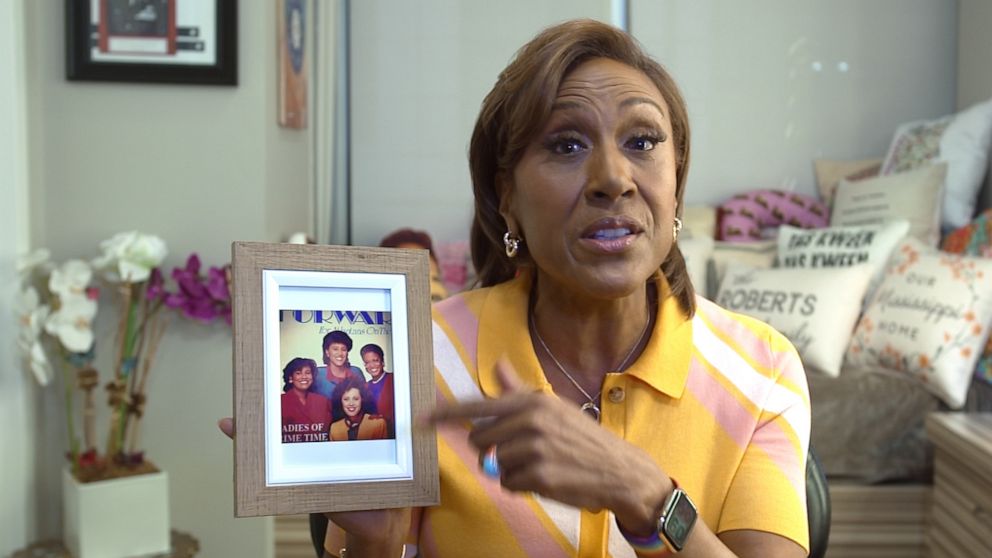 While the "GMA" co-anchor has endured so much and inspired so many, she has always made her "mess her message" and been able to find the light and positivity to bring each day, which is the focus of her new book, "Brighter By the Day."
In celebration of her 20th anniversary, we asked Roberts to reflect on a few milestones and share advice to her younger self.
'It's OK that you're different'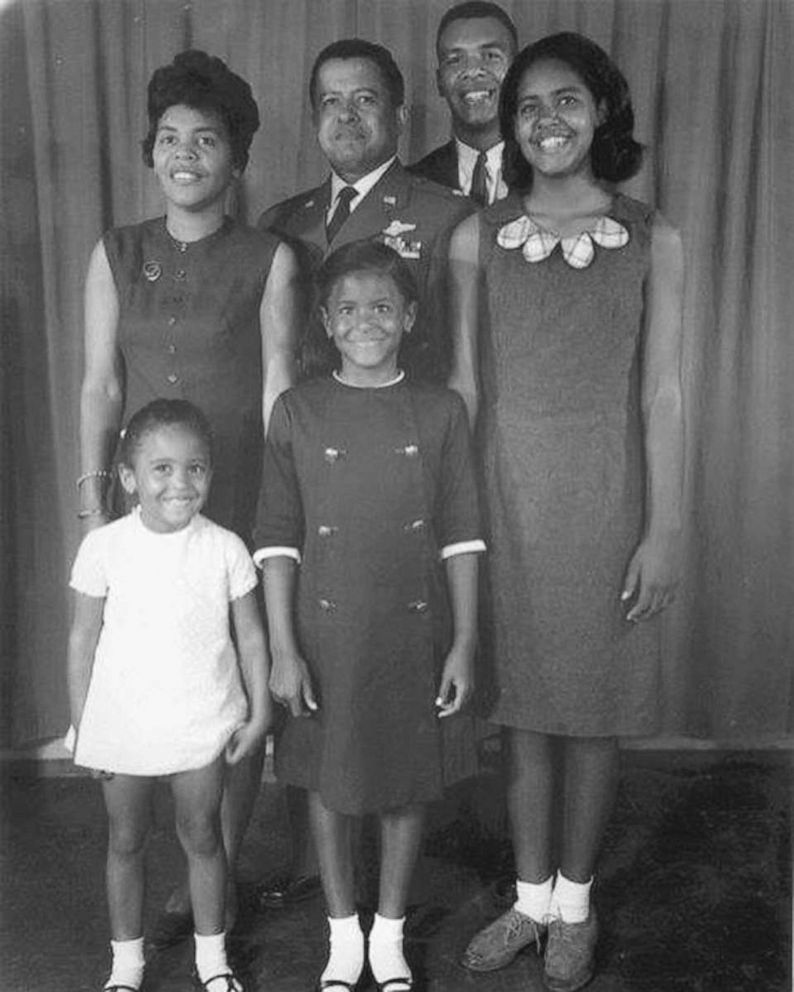 At 5 years old, Roberts said she knew she was different.
"Even then I knew I was different. Even at that young age, I knew I was different," Roberts said. "Did I know that I was gay? I didn't know that. But I do know that with this big smile and eyes and scratching, I knew I was different. And what I would tell this little 5-year-old is, it's OK. It's OK that you're different. And you don't have to be perfect."
To be embraced, encouraged and accepted as herself has meant the world, Roberts said, reflecting on what "GMA" has given her.
"The gift of your support, the gift of your acceptance, of this little girl who felt awkward and that she didn't belong, to know that I've had this great home for all these years," she said.
'Slow down'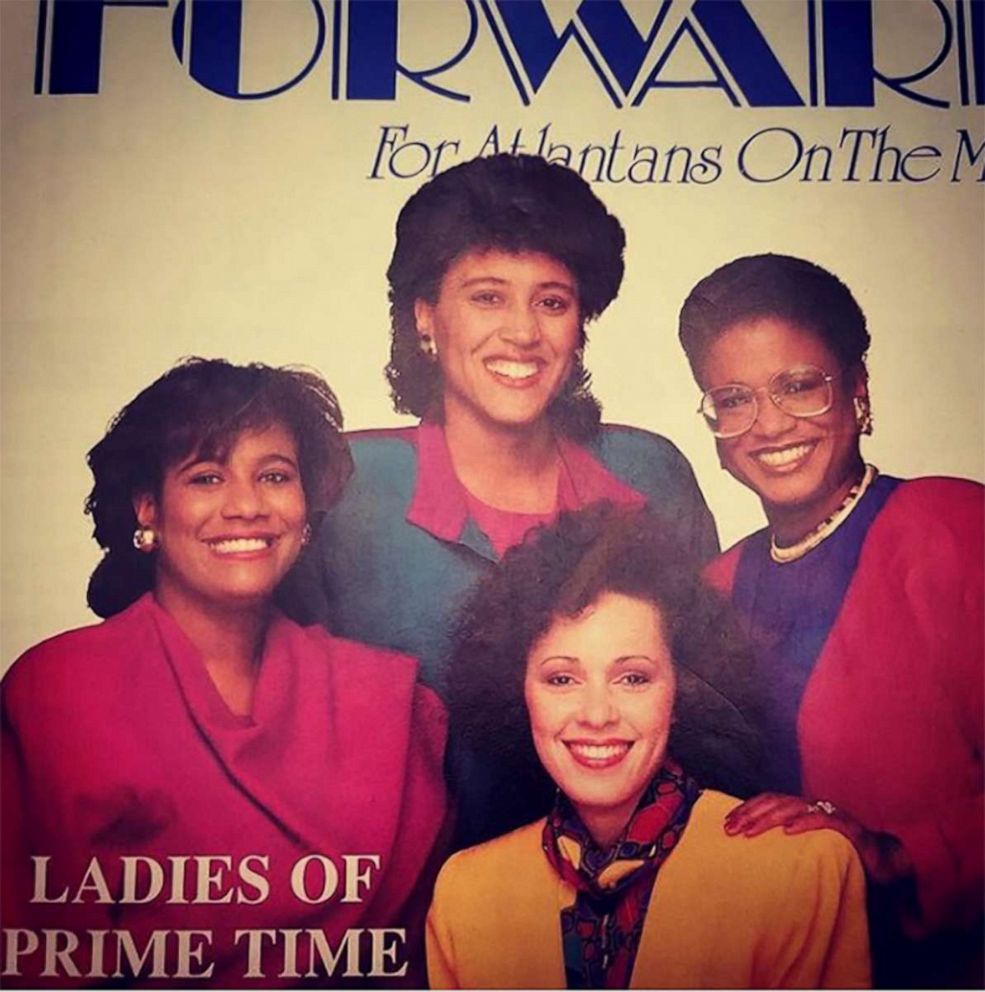 Before making her way to the Disney-ABC family, Roberts was a sports reporter at a local station in Atlanta in the late '80s.
"I just thought I was so grown," laughed Roberts, looking back at herself. "When you're in your late 20s and you're just such in a hurry to grow up and to getting going and I had these big dreams."
She continued: "I just look at that picture, and I would tell myself at this point in my life to slow down. Oh, that thing we say now as we get older, 'Stay in the moment' ... it's so true. It's so true."
'You're a limited edition'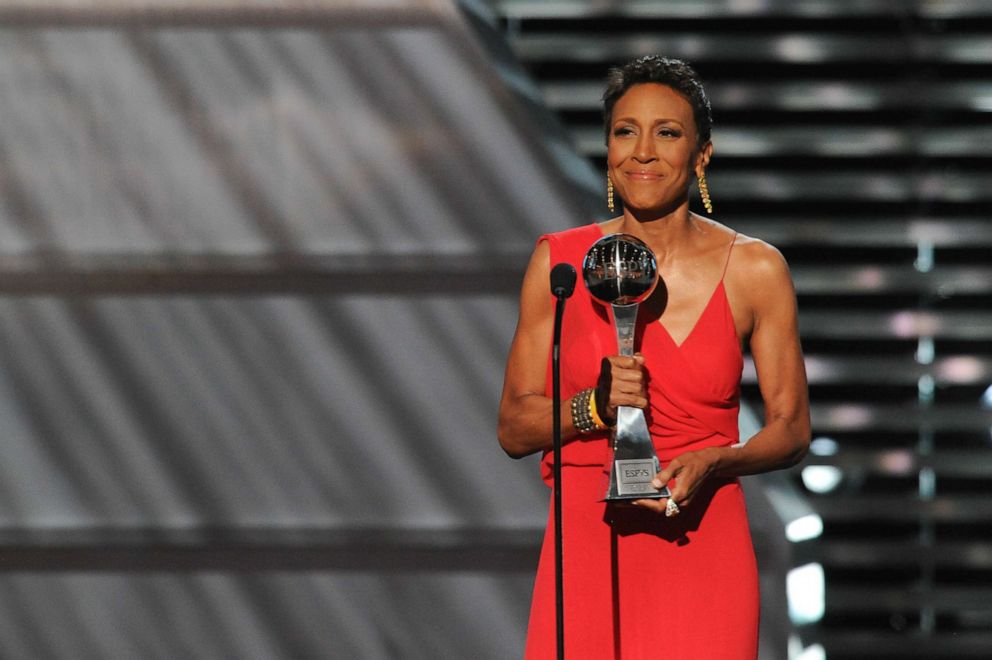 At the 2013 ESPYs, Roberts received the Arthur Ashe Courage Award not long after she underwent a bone marrow transplant and treatment for myelodysplastic syndrome (MDS).
"My dear sister Sally-Ann ... was my bone marrow donor, and she was the reason why I could stand in front of my colleagues and others and accept an award for courage," Roberts said. "It's so funny for all of us who have gone through cancer or some life-altering illness and we're told, 'You're courageous,' and we're like, 'That's the last thing we feel.'"
Roberts said she wants everyone to know: "We're all a little bit stronger than we know."
"My advice would be, why is it that you might have something in front of you right now, some goal or some aspiration or some dream that you think is insurmountable. That you feel, 'There's no way that I'm going to climb this mountain.' Can I ask you to please look back and see all the mountains you've already climbed? Why do you feel the one in front of you is any greater than the ones you've already scaled?"
"You are enough. And let me tell you, you are a limited edition."
It wasn't something I had on my whiteboard to be at 'Good Morning America.'
'Get ready for your suddenly'
Roberts left ESPN and the sports world to join ABC News, "Good Morning America" and Diane Sawyer and Charles Gibson.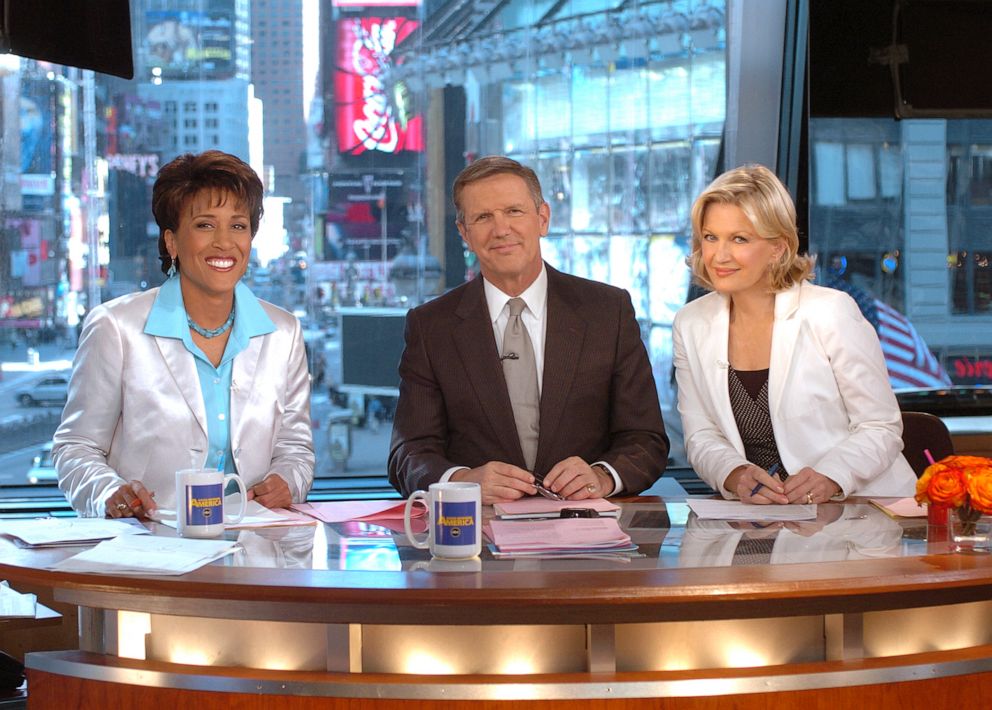 "Everyone should be so blessed," she said about working with the TV legends. "I was venturing outside my comforting zone leaving sports, and to make the transition to news and to have these two there to support me, to teach me, to encourage me, to believe in me."
While the new terrain came with a new set of doubts, Roberts said she knew how hard she'd worked for that moment.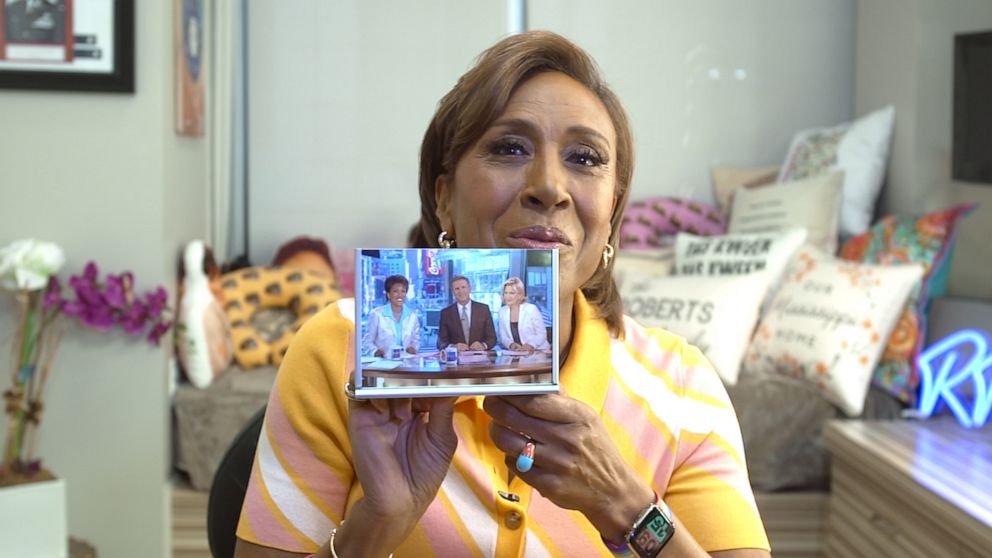 "Like a lot of us -- especially women who have that imposter syndrome -- how could I be here? How could I be sitting next to Charlie and Diane?" she said. "They're going to figure it out and go, 'Hey you, get out of here.'"
"It wasn't something I had on my whiteboard to be at 'Good Morning America,' and what it says to me is, and I'll say to you, 'I wonder how life is going to surprise you -- and get ready for your suddenly.'"