It's a boy: Kate gives birth to a new prince
Tim Rooke/REX via Shutterstock
The world got its first look at the newest member of Britain's royal family today as Prince William and Princess Kate debuted him outside the London hospital where Kate gave birth.
Kate's red dress by designer Jenny Packham drew immediate comparisons to the red dress the late Princess Diana wore when she left St. Mary's Hospital in 1982 with William's younger brother, Prince Harry.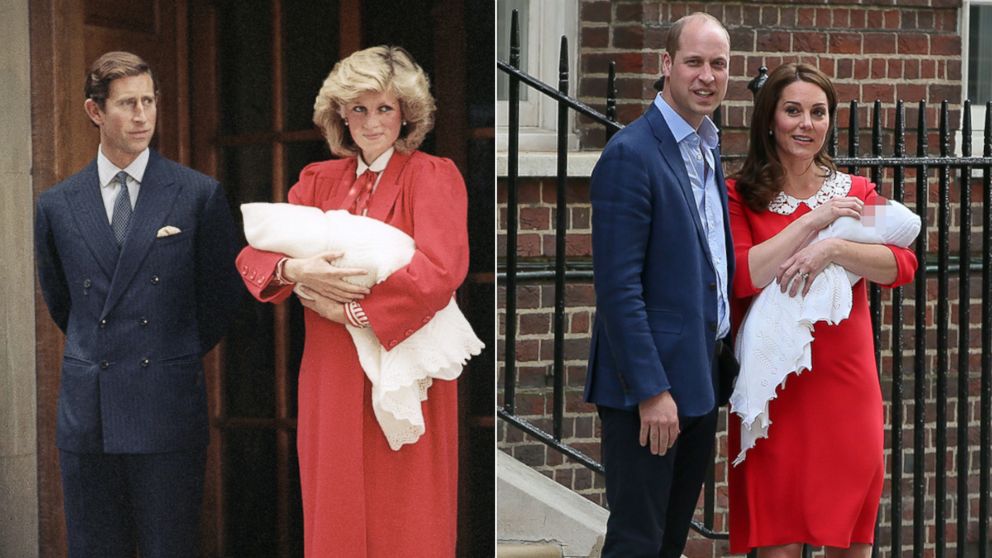 Kate, 36, held her third child -- who weighed 8 pounds, 7 ounces at birth -- as she exited St. Mary's Hospital alongside William. Kate delivered the baby at 11:01 a.m., local time today, according to Kensington Palace.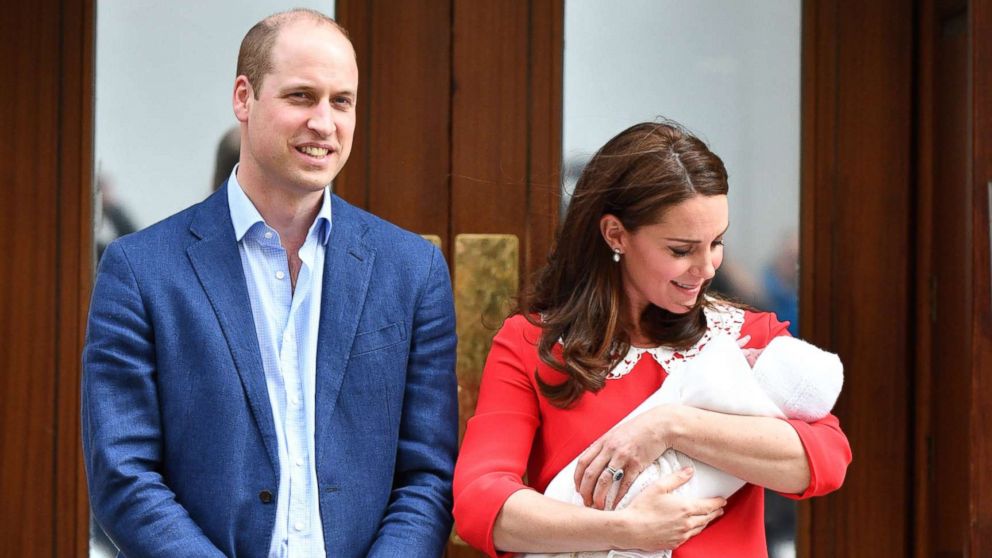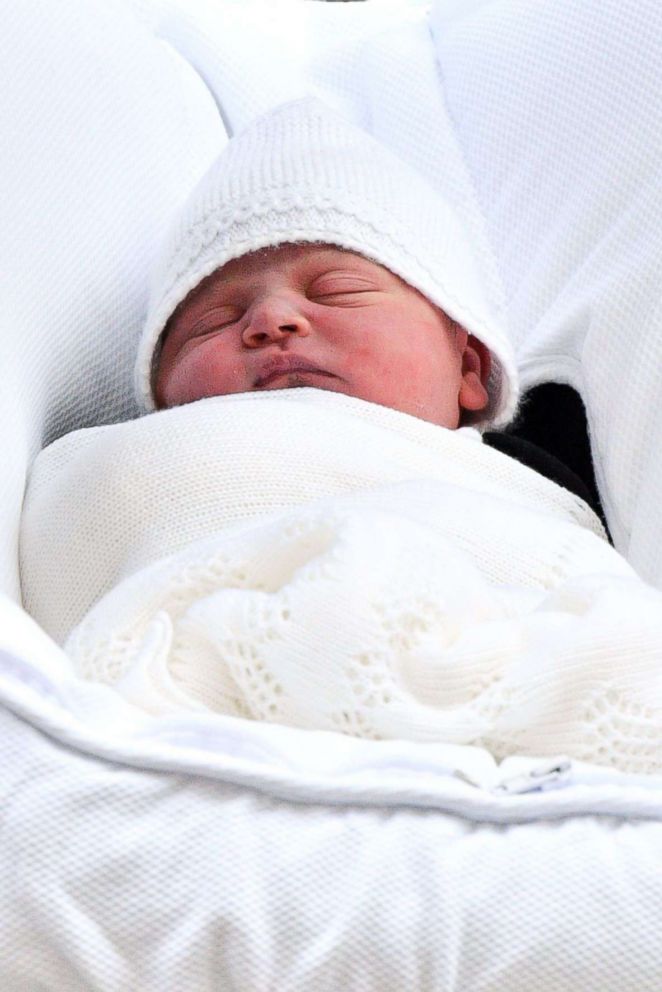 William, 35, was present for the baby's birth in the Lindo Wing of St. Mary's Hospital.
He departed the hospital a few hours after the baby's birth was announced, and later returned with the baby's older siblings, Prince George, 4, and Princess Charlotte, who turns 3 on May 2.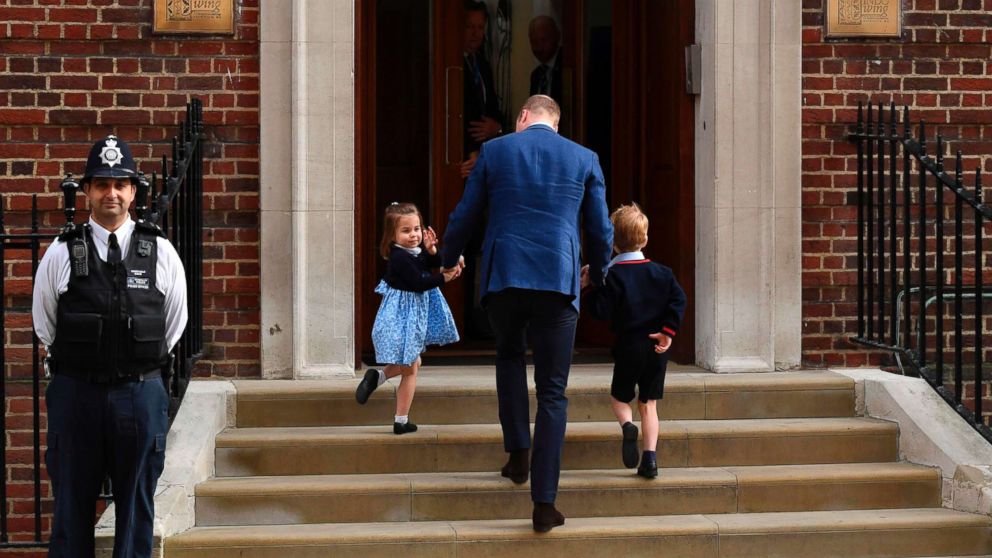 William and Kate traveled from the hospital to their residence at Kensington Palace.
"Their Royal Highnesses would like to thank all staff at the hospital for the care and treatment they have received," Kensington Palace said in a statement. "They would also like to thank everyone for their warm wishes."
Introducing the newborn outside the Lindo Wing of St. Mary's Hospital is the same step Kate and William took after Kate gave birth to George, in 2013, and Charlotte, in 2015.
It is also what the late Princess Diana did after she gave birth to her two sons, William and Prince Harry, at the same hospital.
Take a look back at the first glimpses of royal newborns outside the Lindo Wing.
Princess Charlotte, 2015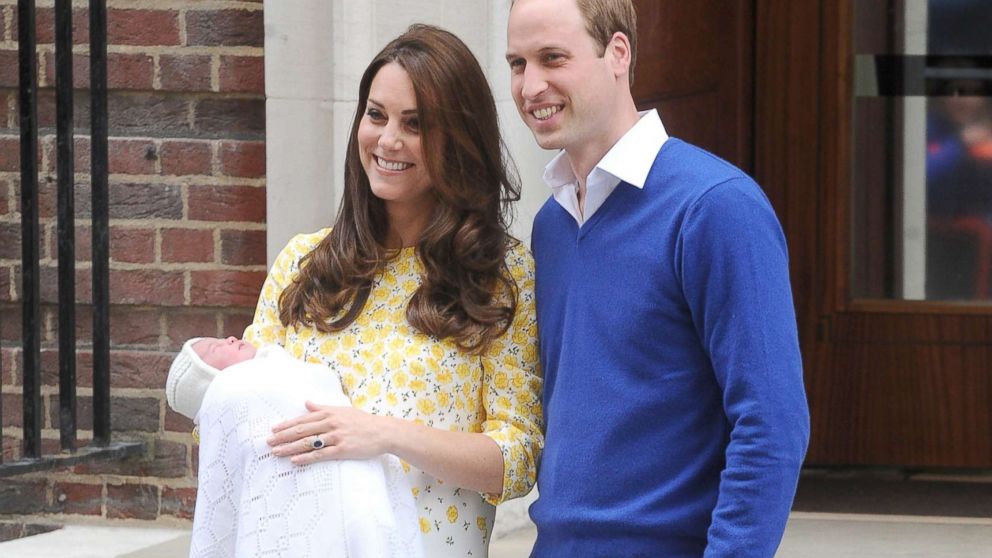 Princess Charlotte's face was visible to the world when Kate carried her outside of St. Mary's Hospital on May 2, 2015, alongside William.
Kate, dressed in a floral dress with her hair in curls, gave birth to Charlotte on the same day that she and William left the hospital with their newest addition.
Prince George, 2013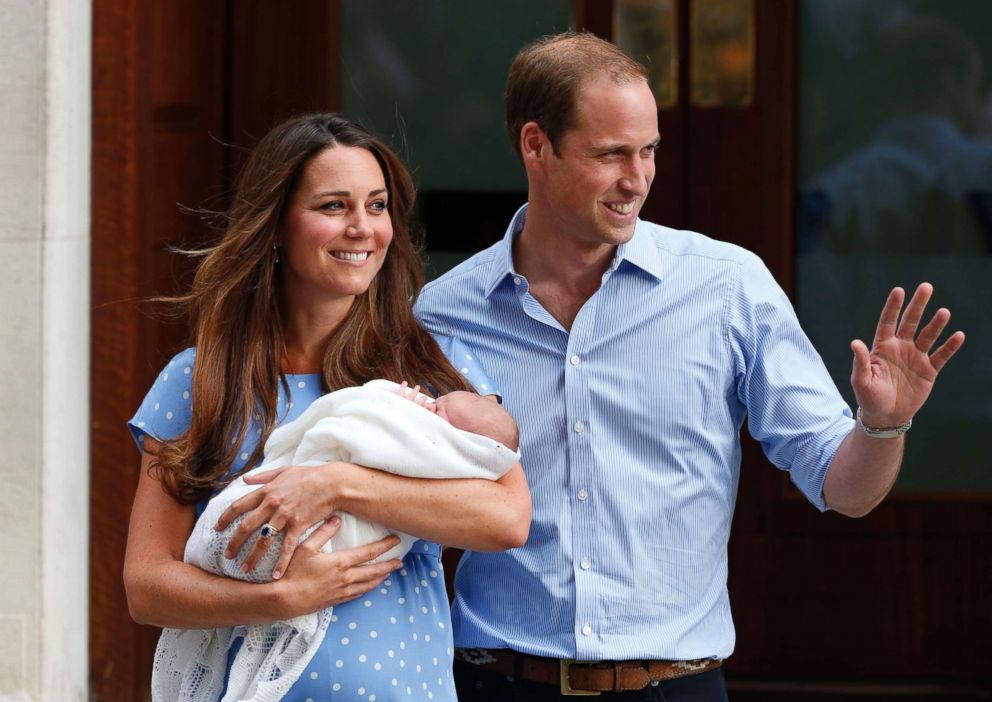 Kate and William made their first appearance together outside of St. Mary's Hospital with Prince George Alexander Louis on July 23, 2013.
Kate, who gave birth to George on July 22, wore a polka dot dress that drew comparisons to her late mother-in-law, Diana.
Prince Harry, 1982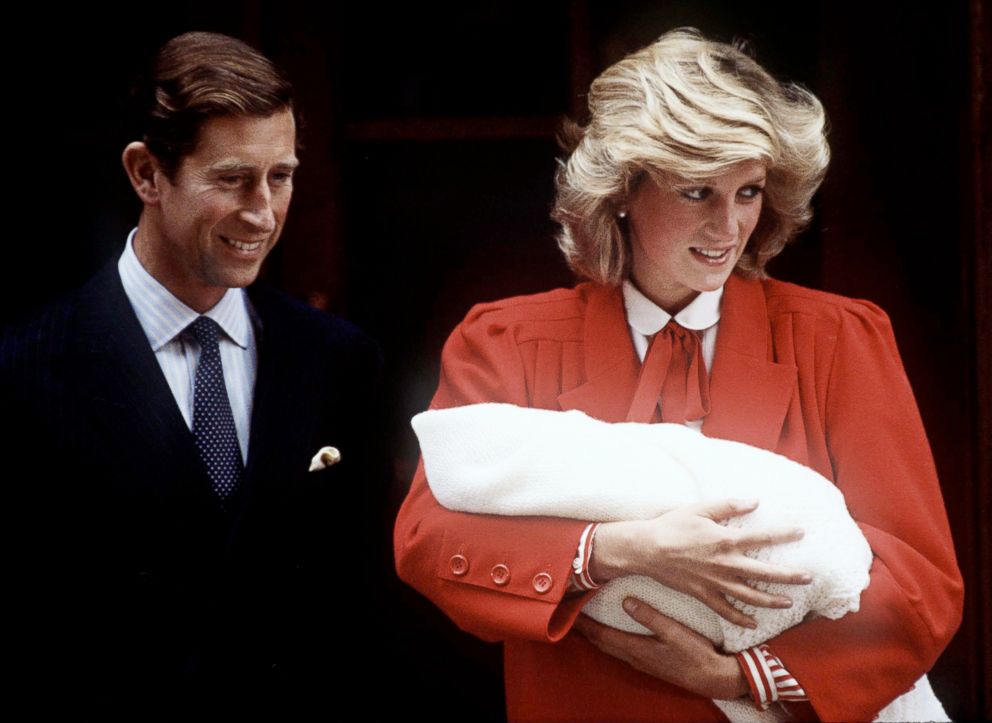 Diana delivered Prince Henry Charles Albert David at St. Mary's Hospital on Sept. 15, 1984.
She wore a red coat and red shoes to carry Harry outside of the hospital two days later, on September 22nd. Diana, Charles and Harry, wrapped in a white blanket, were greeted by loud cheers from the gathered crowd.
Prince William, 1984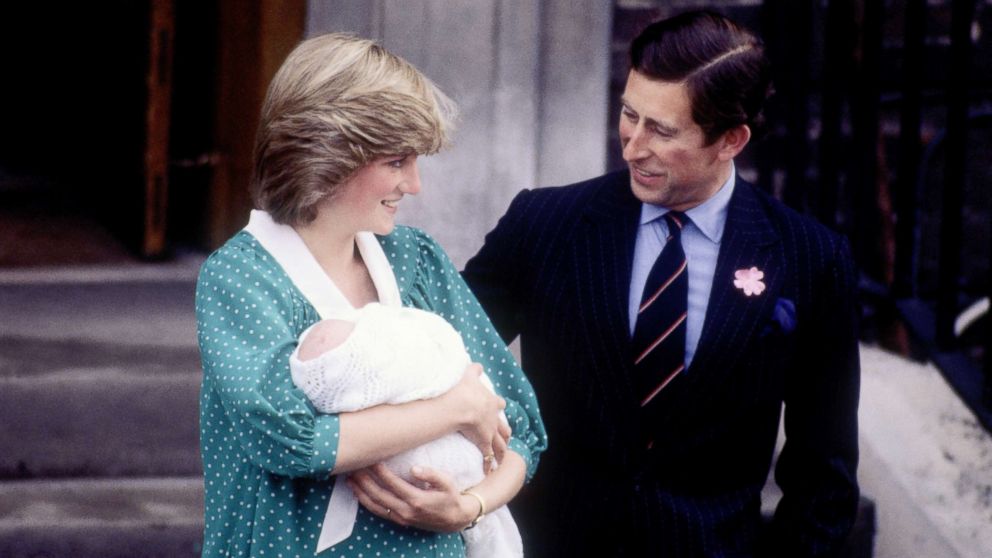 Diana gave birth to Prince William Arthur Philip Louis in the Lindo Wing of St. Mary's Hospital on June 21, 1982, marking a break from the tradition of royal births at Buckingham Palace.
Less than 24 hours after giving birth, Diana carried William outside of the hospital, accompanied by Charles. The new family of three then traveled home to Kensington Palace.