And just like that... "Sex and the City" is 25.
In a video shared by HBO on Instagram, "SATC" stars Sarah Jessica Parker, Cynthia Nixon and Kristin Davis took a moment to reflect on the past 25 years and say thank you the fans who have tuned in.
"We're just here to say thank you," Davis began.
"25 years. Oh my gosh," Parker said. "What has happened in our lives in 25 years? We've created families, we've created relationships. I realized that you were having the same experience in your lives and we love you for joining us for so many years."
"Thank you for loving us and tuning in and giving us the opportunity," Nixon added.
Parker, Nixon and Davis portrayed Carrie Bradshaw, Miranda Hobbes and Charlotte York, respectively, on "SATC."
Absent from the video was Kim Cattrall, who played Samantha Jones.
Parker also shared a photo of her gold Carrie necklace, writing, "It's our silver anniversary but the memories will always be gold. X, SJ."
The show premiered on HBO in June 1998. It followed the lives and loves of the four women living in New York City. "SATC" ran for six seasons before its final episode aired on February 22, 2004.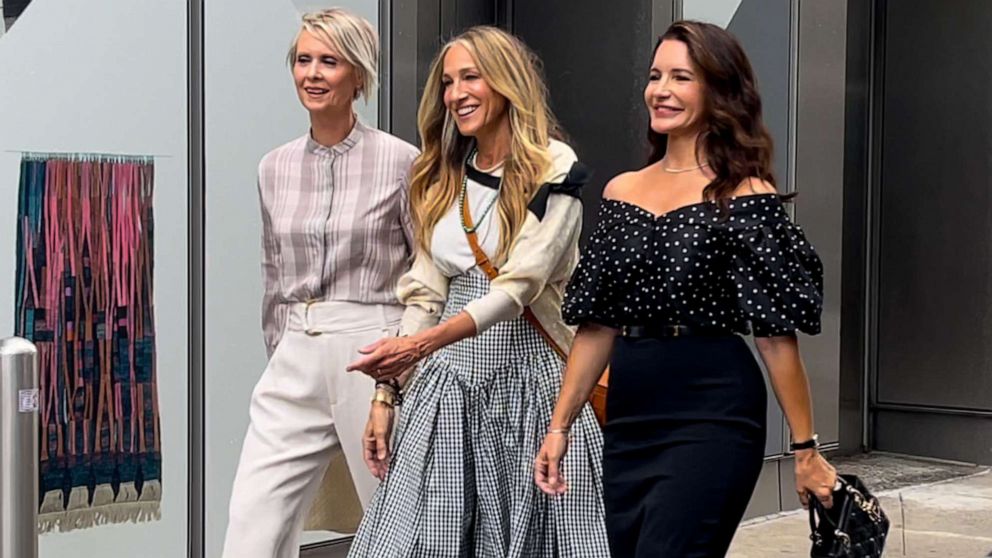 Following the show, two films starring the show's original cast were released: "Sex and the City" in 2008, and "Sex and the City 2" in 2010.
In December 2021, the show's sequel series, "And Just Like That…" was released on HBO Max, which is now Max. It starred the original cast without Cattrall, who said in a 2018 interview that she would not participate in a reboot of the show.
But last week, HBO confirmed to "Good Morning America" that the actress will return as her iconic "SATC" character in season two of "AJLT" for one scene in the second season finale.
Season two of "And Just Like That..." will be available for streaming on Max on June 22.