It's hard to believe but "Saved by the Bell" first aired 30 years ago today: Aug. 20, 1989.
And with the show being introduced to a younger generation on Hulu and other streaming services, millions are getting a chance to either check out the show for the first time or relive their youth through Zack, Kelly, Slater and the rest of the gang.
But there are tons of thing you never knew about the cast and the show that happened behind the scenes -- like where the names came from, how some of the actors were originally picked for different roles and the true story behind that Jessie episode. Aren't you "so excited" to find out more?!
Well in honor of 30 years, here are 30 facts that you may not know about "Saved By the Bell."
1. 'Good Morning Miss Bliss' came first
"Saved by the Bell" was originally planned as a spinoff of a show that ran from 1987 to 1989 called "Good Morning, Miss Bliss." According to IMDB, "When the Bell Rings" was also suggested, but showrunners eventually went with the title you know and love today.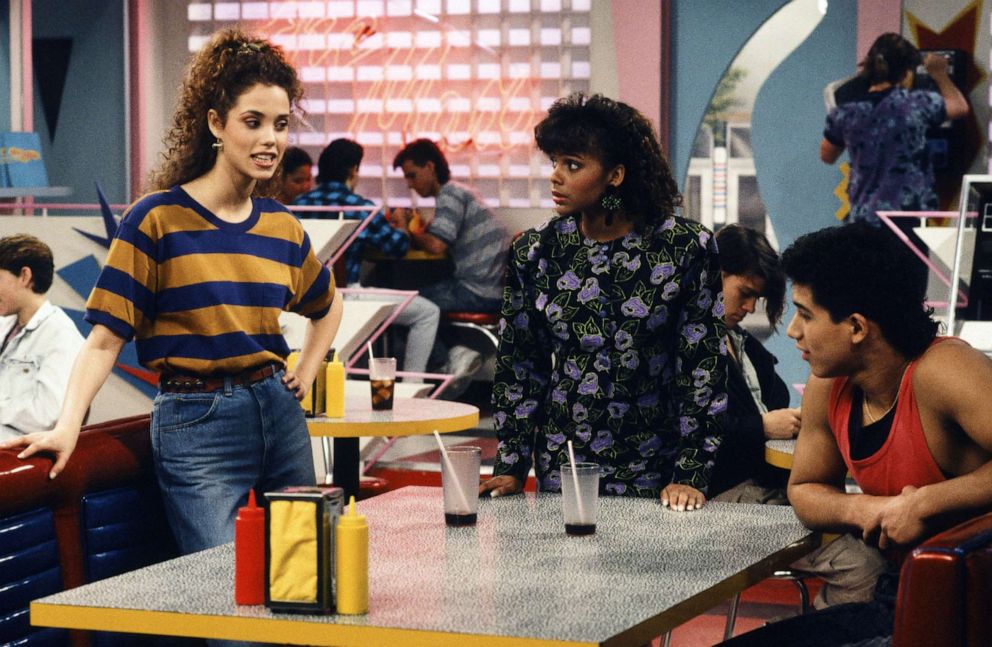 2. Blondes have more fun
Mark-Paul dyed his hair blonde for every episode, he's said in interviews. Yep, every single episode.
3. Lisa Turtle was supposed to be Jewish
Turtle was supposed to be a Jewish girl from Long Island, but the producers have said that they liked Lark Voorhies so much, they changed the character.
4. The theme song had a famous writer
Scott Gale, who wrote the theme song, also wrote the theme song for "Golden Girls" and "Herman's Head."
5. A.C. Slater was supposed to be Italian
Slater was originally supposed to be Italian, "a street kid, who was an Army brat," executive producer Peter Engel told thecomicscomic.com. But when they couldn't find the right casting, they chose Lopez, and the rest is history.
6. Miss Bliss was real!
Miss Bliss was originally based on Brandon Tartikoff's sixth grade teacher Miss Bliss, according to a Peter Engel interview with the Outsider's podcast.
7. Kelly Kapowski could have been played by Elizabeth Berkley
Elizabeth Berkley and Tiffani Thiessen were up for the same part of Kelly. Peter Engel said he fought for Thiessen because he knew she was "going to be a major star."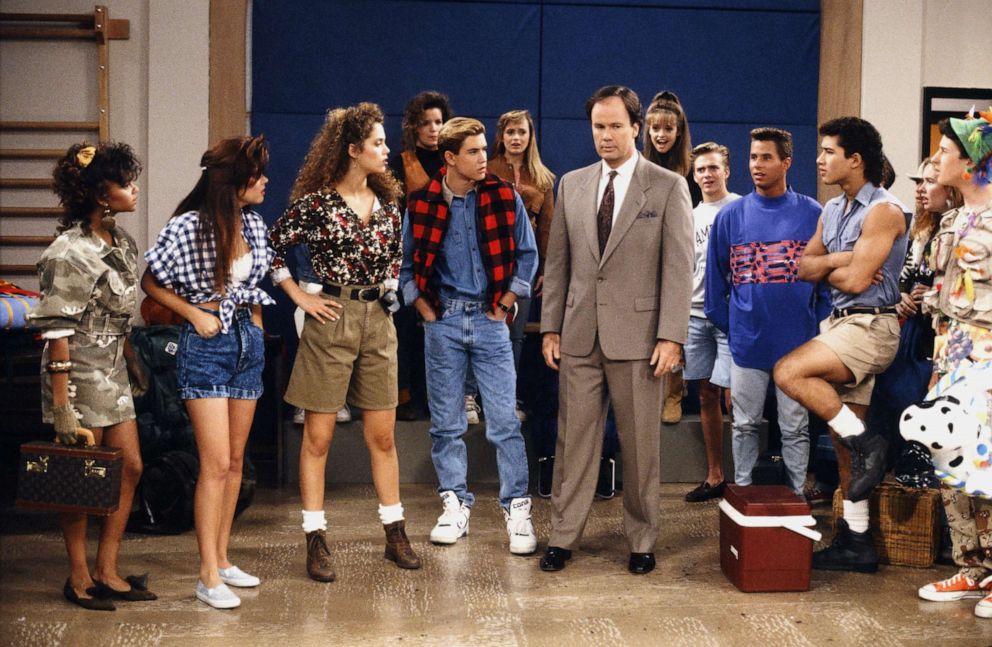 8. The show had meaning for producer Peter Engel
The heart at the end of the show was made by Peter Engel's sons when they were 4 and 2. They inspired him to make the show, according to the Outsider's podcast.
9. 'I'm so excited!' has a deeper backstory
In his book, "I Was Saved by the Bell: Stories of Life, Love, and Dreams That Do Come True," Engel wrote that this episode about caffeine pill abuse and how a teen was trying to juggle too much is always the one fans ask about.
But it started out as a very different idea.
"When I originally wrote the episode with Tom Tenowich, Jessie was hooked on speed, not caffeine pills. But Standards and Practices ... vetoed it, saying speed was too serious for Saturday mornings."
10. Dustin Diamond was super-young
Engel hired Dustin Diamond without realizing he was so much younger than the other actors. He was 11 when cast, about three years younger than everybody else.
11. Work always came first for cast members
Lark Voorhies "wasn't able to go to my graduation or prom" because she was filming the show, she told People magazine. "Those moments we had to sacrifice, we made up for with each other."
12. Get the origin story of Mario Lopez's mullet
Mario Lopez grew his hair long for the role because "I wanted to look like Mel Gibson in 'Lethal Weapon,'" he told People. "I didn't even know I had a mullet!"
13. The actors partied!
Tiffani Thiessen's first sip of alcohol was with Mark-Paul Gosselaar when they were both in Paris for a press tour.
14. Jaleel White was almost cast
Brian Austin Green and Jaleel White both appeared in a scrapped pilot for the original "Good Morning, Miss Bliss," which was set in middle school.
15. How Tori got her name
Tori Scott, who briefly dated Zack, was named after Tori Spelling, the daughter of mega producer Aaron Spelling.
16. No swearing was allowed
Swearing was banned from the set by Peter Engel, according to MTV.
17. The cast was 'incestuous'
Almost all of the cast dated off-screen. "All of us dated at one point or another -- it was incestuous!" Gosselaar told People magazine in 2009.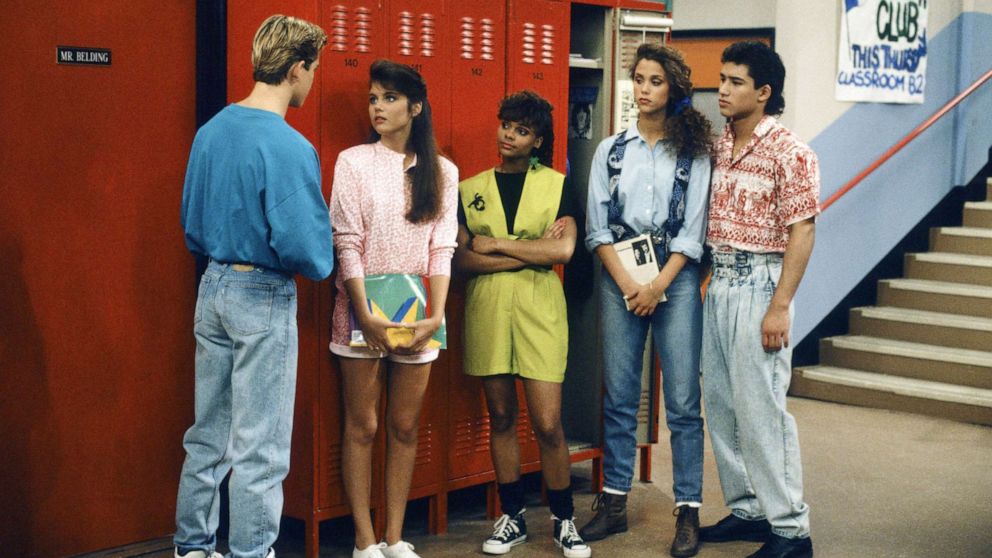 Peter Engel added that Thiessen dated Gosselaar and Lopez, and that it was terrible because when they broke up, they still had to be in love on-screen. "Everybody dated everybody else except Screech."
18. There was (obviously!) a lot of hairspray
Berkley told People she went through almost a can of hairspray per episode. "They diffused my hair, flipped it, teased it, sprayed it with hair spray. I practically went through a can of hair spray a show."
19. Zack and Screech FTW
According to IMDB, Zack and best buddy Screech are the only characters that appeared in every episode.
20. The cast had fun, but were 'good'
Gosselaar told People magazine he broke a few rules. "At 16, I was hanging out in adult clubs. But I didn't abuse it, and neither did my castmates. I can't stress how good we were."
21. Remember Johnny Dakota?
Johnny Dakota, the hunk and actor that tried to get Kelly to smoke weed, was once a backup dancer for Janet Jackson, according to his Broadway Dance Center bio.
22. There was a commonality with '90210'
Malibu Sands, the beach club in Santa Monica where the gang worked for the summer, actually was the same beach club used in "Beverly Hills 90210."
23. They used just one classroom
In every show, the same classroom was used, but just rearranged and the set of the school was never destroyed and even used in later shows like "iCarly" and "That's So Raven," according to IMDB.
24. Remember these guest stars?
Scott Wolf, Denise Richards, Soleil Moon Frye and Tori Spelling all made cameos before hitting it big.
25. Where Kelly and Jessie went that last season
"We were supposed to finish [the series]. We had already shot the graduation and that was supposed to be the end," Engel told the Outsider's podcast about the final season. "We were supposed to end and not do another season. … So we shot the graduation, but Tiffani had an offer to go with Aaron Spelling for '90210,' and Elizabeth -- I didn't know it was going to be 'Showgirls' -- wanted to do movies. So we didn't re-sign them because we couldn't re-sign them."
So, to keep the impact of the finale, they pretended that Kelly and Jessie were off doing other things while Tori came in to play a female lead. Then, they aired the graduation show last with Kelly and Jessie, who came back out of nowhere.
26. Dustin wasn't the only Diamond on set
Dustin Diamond's father played a science teacher in two episodes, Mr. Bennett.
27. What's in a name?
The names of characters came from people Engel knew growing up.
"I knew a guy named Screech Washington. He was a producer. I said I'm not going to hire him, but I'm going to steal your name," he said. "Slater was a kid who was in my son's kindergarten class, Zack was named after my dear, dear friend, John DeLorean. ... His son's name was Zack. Lisa Turtle was a girl I knew and Mr. Belding, Richard Belding, had been my cranky editor when I worked at Universal."
28. Berkley wanted to empower Jessie
While on the show "Bethenny" in 2013, the actress said she hated the fact that Jessie was a feminist but didn't always dress the part.
"Just because you are a feminist, why can't you also dress in things that make you feel girly and empowered?" she said.
29. Lopez wasn't too interested at first
In his memoir, "Just Between Us," the now-TV host said, "I was more interested in chasing girls than trekking up to L.A. to read for a part that had barely been sketched out on paper."
30. All about 'The College Years'
The team and cast behind the show tried to keep the magic moving forward for "Saved by the Bell: The College Years," and even though they brought most of the gang back, it lasted only 18 episodes.