Serena Williams reveals she 'cried a little bit' when she stopped breastfeeding
Jed Leicester/AFP/Getty Images
Serena Williams may be back on the court, but the tennis great didn't only want to talk about backhands or seeding at a press conference Sunday -- the proud mother also discussed breastfeeding and the challenges women and new moms face.
Williams -- or the mother of Alexis Olympia Ohanian, her 10-month-old daughter -- spoke candidly about motherhood during a Wimbledon pre-tournament news gathering.
The tennis legend said among the biggest challenges was deciding when to stop breastfeeding her baby -- who goes by Olympia.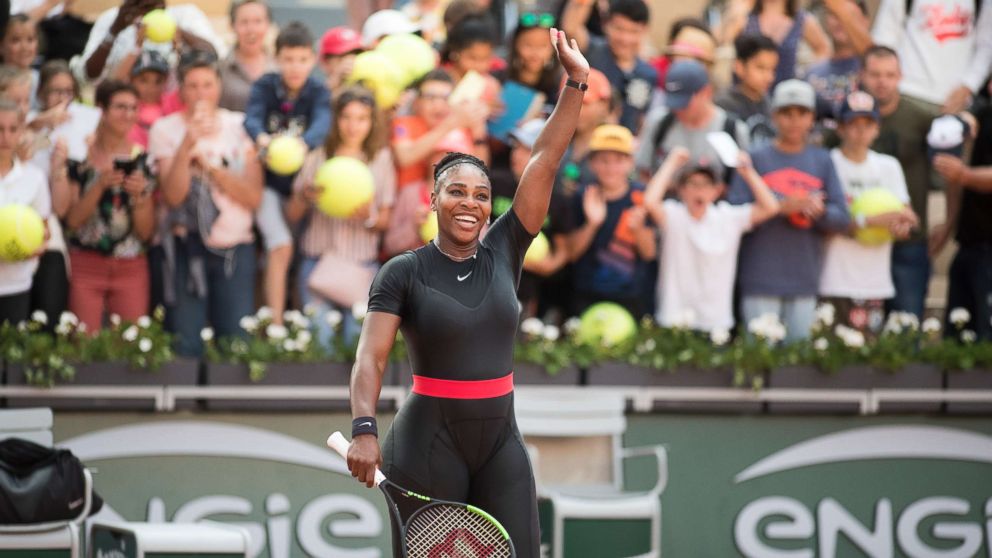 Williams ultimately stopped breastfeeding after six months -- but not without shedding some tears along the way.
"That was a different thing. I literally sat Olympia in my arms, I talked to her, we prayed about it. I told her, 'Look, I'm going to stop. Mommy has to do this.' I cried a little bit, not as much as I thought I was," Williams, 36, revealed at a pre-tournament press conference at Wimbledon.
Despite her tears, Williams said her daughter "was fine. She was totally fine."
Williams said initially she had planned to stop breastfeeding at the beginning of the year.
"I had planned on stopping in January. Then January became March. March became April. I was still breastfeeding," the tennis star said Sunday. "For me, it was really important to make it through three months, then it was important to make it to four months. I was like, 'OK, I can do six months.'"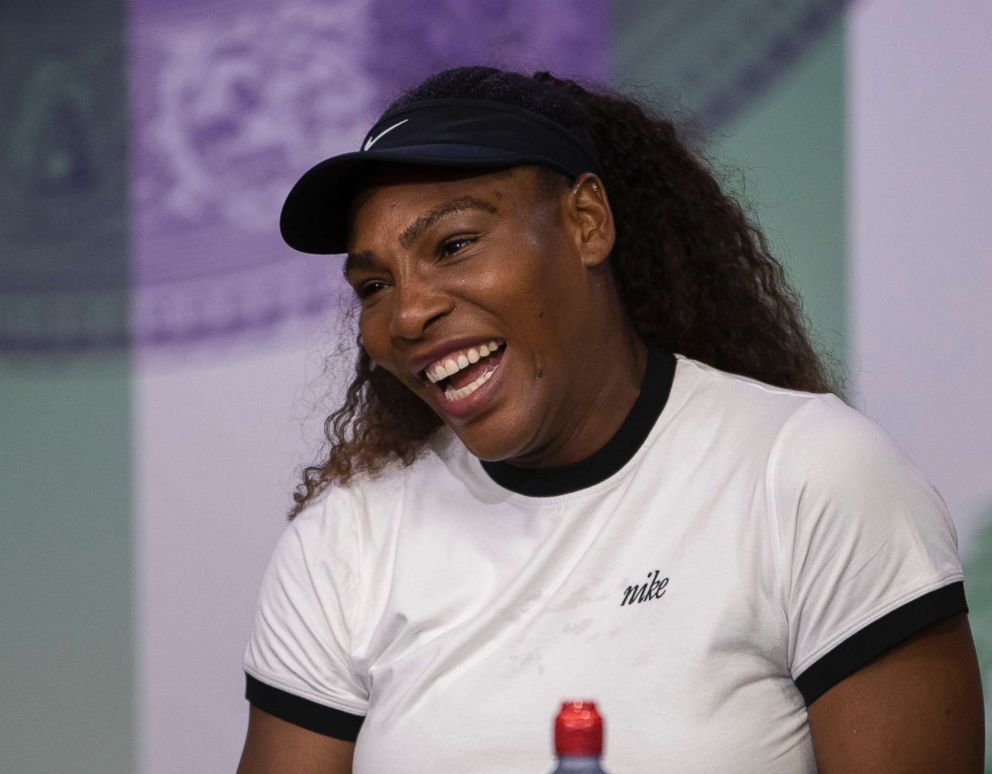 Williams admitted she had switched to a vegan diet, but the weight hadn't come off after birth. The tennis legend revealed she had heard stories about losing weight while breastfeeding.
"I was training and everything," she explained, "I feel like everyone says, 'You're so thin when you breastfeed.'"
As Williams turned to several women in the briefing room, one of them audibly said, "That's a lie," according to ESPN.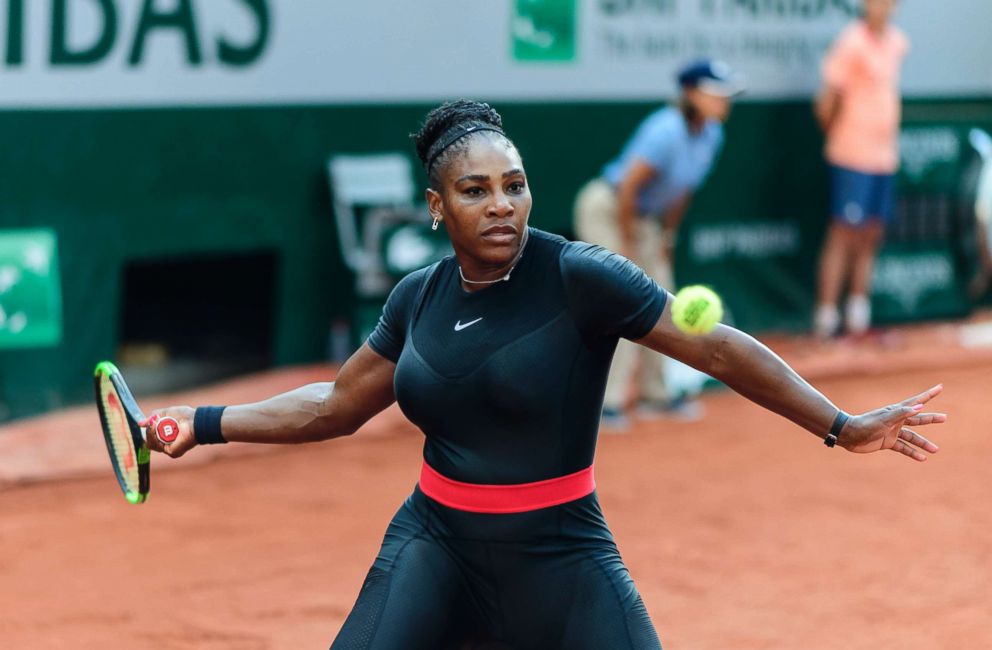 "What I've learned through the experience -- everybody is different, every person is different, every physical body is different," Williams continued. "For my body, it didn't work, no matter how much I worked out, no matter how much I did, it didn't work for me."
Williams said once she stopped breastfeeding, she lost 10 pounds in a week.
"It was crazy. I just kept dropping. That's when I learned that everything was different," she said. "Sorry to go on about that, but I wanted to say that so women out there know that's not true ... I think it's important for us to share that message."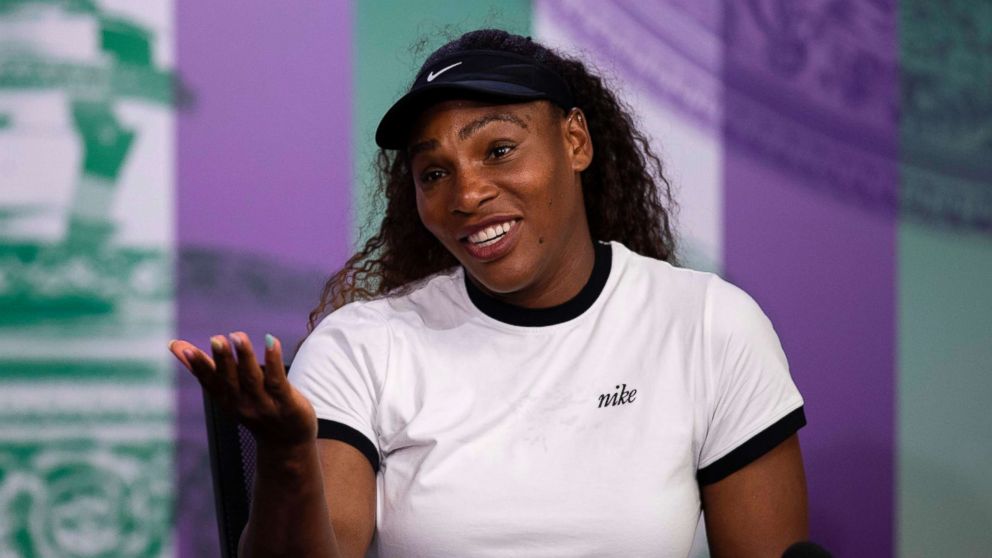 Williams also addressed being injured recently, which sidelined her at the French Open earlier this year. It has forced her to reconsider her strategy on her powerful serve in the upcoming tournament at Wimbledon, where she's seeded No. 25.
"I'm debating if I should go 120 or whatever," she said, referring to miles per hour on her serve. "I haven't yet, but it's been good. I often find the less I serve, the better I serve, which is totally weird."
And after a Deadspin article revealed that Williams has been drug tested more than any other America player, Williams told journalists Sunday that she feels everyone should be tested "equally."
"I'm OK with that as long as everyone is being treated equally," she added. "That's all I care about. I despise having people in our sport that aren't being honest. I'm totally OK with testing and I encourage it."
Williams added that she's on board to "really working to keep this sport clean."