Serena Williams reaches US Open finals
This time last year, Serena Williams was in a Florida hospital facing life-threatening complications after giving birth to her daughter.
Today, the 36-year-old tennis superstar is a U.S. Open finalist on the verge of winning her 24th career Grand Slam and her first as a mom.
The turn of events is remarkable for Williams, who will be playing in Saturday's final against a competitor who was just a toddler when Williams won her first Grand Slam title as a 17-year-old at the 1999 U.S. Open.
Williams' opponent, Naomi Osaka, 20, a Japanese player who trains in the U.S., called it "surreal" to be facing off against Williams.
"Even when I was a little kid, I always dreamed that I would play Serena in a final of a Grand Slam," said Osaka, playing in her first Grand Slam final. Just the fact that it's happening, I'm very happy about it."
When asked what her message for Williams would be, Osaka replied, "Uh, I love you?"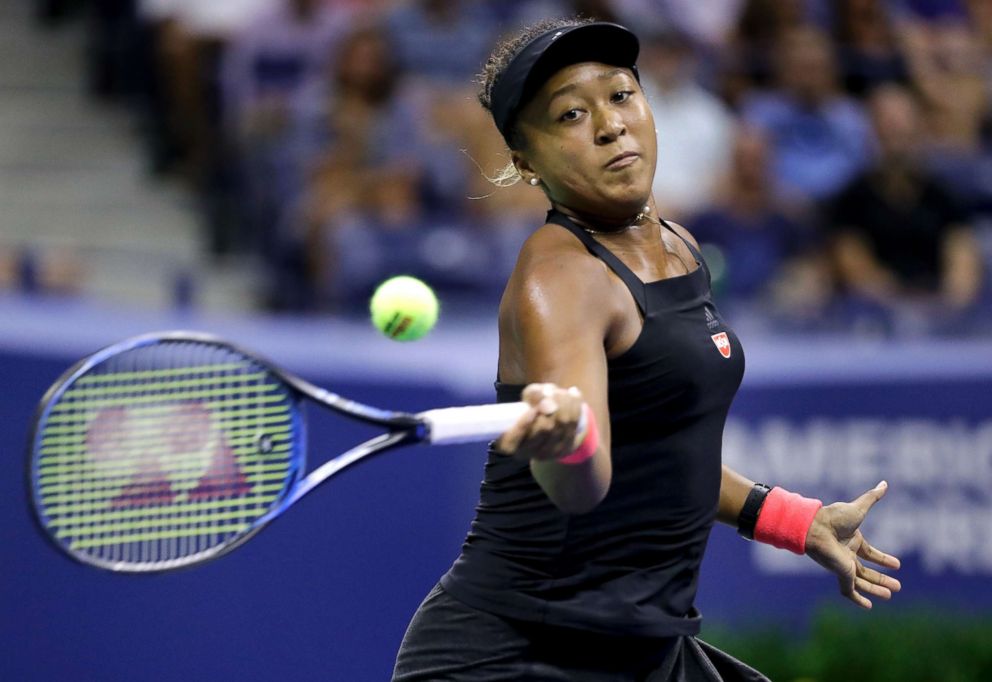 Williams' journey from bed rest to Grand Slam final
Williams has received a lot of love on her road back to the top of women's tennis after the birth of her first child. Williams and her husband, Alexis Ohanian, the co-founder of Reddit, welcomed daughter Olympia on Sept. 1, 2017.
Since then, Williams has become a hero among moms, sharing relatable motherhood experiences like crying when she had to stop breastfeeding Olympia and having her daughter throw up on her during a flight.
"Kids humble us," Williams has said.
Williams has also been honest about the difficulties of being a working mom, proving motherhood can be a difficult journey no matter what your resources are.
She drew support from moms including Chrissy Teigen when she tweeted about crying because she missed Olympia's first steps while she was training.
Williams saw firsthand the discrimination that many new mothers face after taking maternity leave as well. After leaving as the number one female player in the world, she was not seeded in her first post-maternity leave Grand Slam, the French Open. A seed is given to a player with a high-ranking so they do not face other higher-ranking players in early rounds.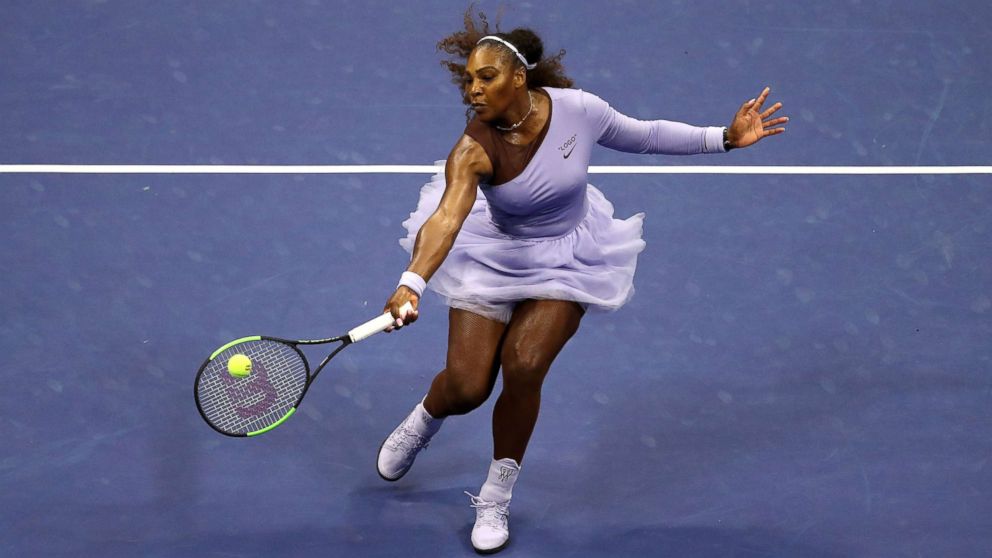 Many saw the lack of a seed for Williams as a "punishment" for taking time off after having a baby.
In response, Williams used her voice to help change those rules. Both Wimbledon and the U.S. Open chose to give Williams a seed instead of following the ranking list that doesn't take into account players' taking a break for maternity leave.
When Williams reached the finals at Wimbledon, she dedicated her run at the tournament to fellow moms.
"These past 2 weeks was a sound for all moms stay home and working you can do it you really can!" she tweeted. "I'm not any better or diff than any of you all. Your support has meant so much to me. Let's keep making noise everyday in everything we do."
Last month, Williams called all moms "true heroes" in an emotional Instagram post in which she reflected on balancing work and motherhood.
"It's totally normal to feel like I'm not doing enough for my baby," she wrote. "We have all been there. I work a lot, I train, and I'm trying to be the best athlete I can be."
"However, that means although I have been with her every day of her life, I'm not around as much as I would like to be. Most of you moms deal with the same thing. Whether stay-at-home or working, finding that balance with kids is a true art. You are the true heroes," Williams added.
In the same post, which has now racked up more than 500,000 likes, Williams also spoke openly about her struggles with her conflicting emotions as a new mom, something that has been taboo for too long.
"Last week was not easy for me. Not only was I accepting some tough personal stuff, but I just was in a funk. Mostly, I felt like I was not a good mom," she wrote. "I read several articles that said postpartum emotions can last up to 3 years if not dealt with. I like communication best."
Williams has also been honest about the "crazy" emotions she felt right after she gave birth to Olympia last fall.
The tennis star spent six weeks in bed after Olympia's birth. She underwent multiple operations after sustaining a pulmonary embolism the day after she gave birth via emergency cesarean section.
"No one talks about the low moments-—the pressure you feel, the incredible letdown every time you hear the baby cry," Williams told Vogue. "I've broken down I don't know how many times."
"I'll get angry about the crying, then sad about being angry, and then guilty, like, 'Why do I feel so sad when I have a beautiful baby?'" she added. "The emotions are insane."
If Williams wins the U.S. Open on Saturday, it will be not only her first Grand Slam as a mother but her 24th career Grand Slam, a feat that would tie the all-time record for Grand Slams.
But in many ways, Williams has already scored a major victory.
Her high-profile presence as an elite athlete breaking barriers as a new mother has already changed tennis. And no matter what her score ends up being against Osaka Saturday, she has already served an ace with her willingness to help change the conversation around motherhood.