Serena Williams wants Wimbledon 'to change' seeding rules for new moms
GMA Photo Illustration, Getty
Serena Williams looks over at bite-sized Baked By Melissa cupcakes.
"Are those cupcakes from Melissa? Nooo! Nooo!" she says of the purple-and-white treats, smiling with restraint.
The tennis superstar, holder of a record 23 Grand Slam titles, refuses to deviate from her raw vegan diet, which she's known to adopt during tennis season.
After her highly anticipated return to tennis last month at the French Open, following the birth of her daughter, Williams, 36, has her eyes set on Wimbledon, which kicks off July 2. The two-time defending champion couldn't defend her Wimbledon title last year because she was pregnant.
Williams told "Good Morning America" it's been "interesting" watching the world of tennis adjust for a new mother returning to the court.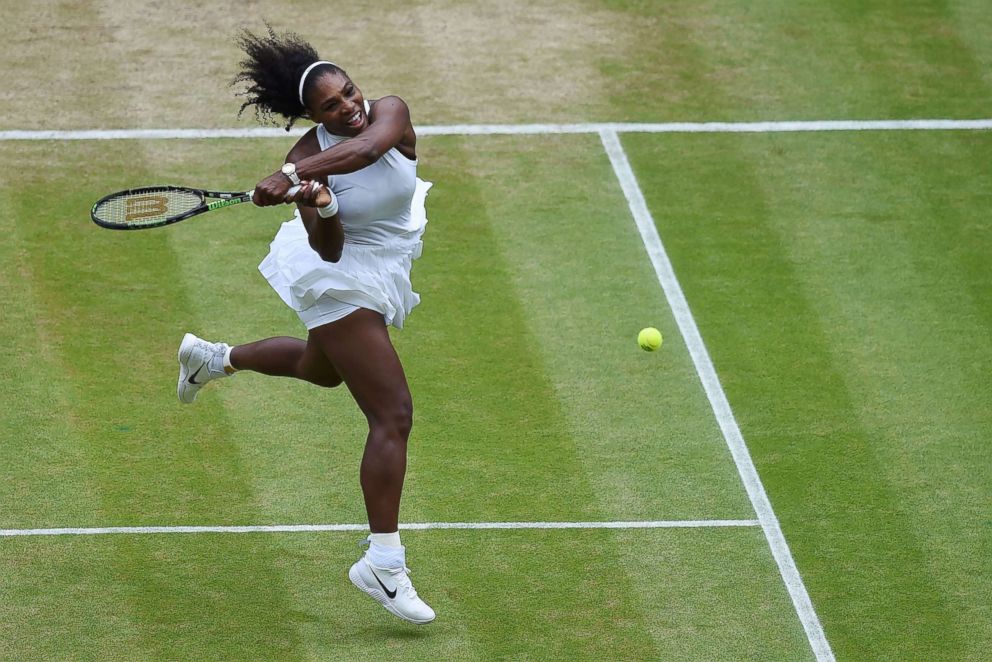 "Unfortunately, in the '90s they changed the rule whereas if you were injured [and] then you come back, you lose your seeding," she explained last week inside New York City's Tictail Market.
Williams had stepped into the Lower East Side marketplace to attend the unveiling of a nearby street mural commissioned by Allstate Foundation Purple Purse. Williams, the program's ambassador, is partnering with Purple Purse to raise awareness of domestic violence paired with financial abuse.
"But they never took into account women that left No. 1" due to pregnancy, Williams added. "And left not for an injury, but to have a great life and not give up tennis, but to come back."
I hope... to change these rules maybe not in time for me, but for the next person.
Williams played unseeded at the French Open in May, eventually pulling out of the Grand Slam in the fourth-round due to an injury.
Williams, along with many tennis lovers around the world, is anticipating today's meeting by the All England Tennis Club. The club will decide whether Williams, who currently ranks 183 in the world, will be seeded in the women's singles draw at Wimbledon. The decision will be announced Wednesday.
The new mom told "GMA" she hopes that seeding can be changed so that players won't be penalized for having children during their career.
"I think and I hope -- and it should be under review -- to change these rules. Maybe not in time for me, but for the next person," Williams said. "Maybe she's 25 and she wants to have a baby, but she doesn't want her career to be over. She wants to continue to play. So I think it's important to have those rules" reviewed.
The All England Tennis Club told BBC Sport last month that "the seeding order follows the [women's tennis rankings] ranking list, except where in the opinion of the committee a change is necessary to produce a balanced draw."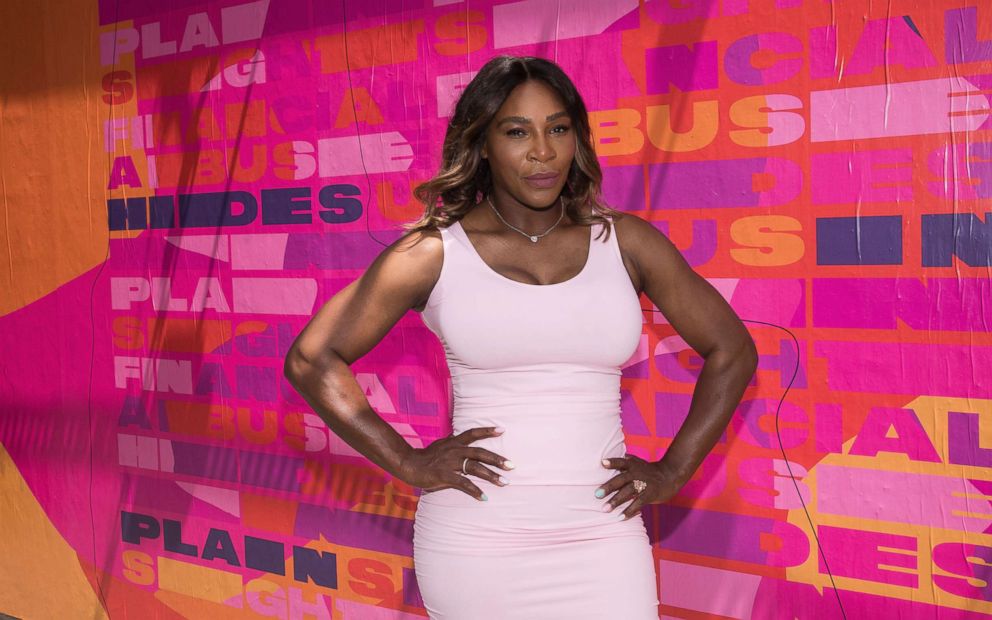 Initially, Richard Lewis, the club's chief executive, said it was "unlikely" Williams would be seeded, but that comment drew criticism, including from former Grand Slam winner John McEnroe.
Williams welcomed her daughter, Alexis Olympia Ohanian Jr., with her husband, Reddit co-founder Alexis Ohanian, in September. Three months later, Williams and Ohanian, 35, wed in an intimate New Orleans ceremony.
I knew I was strong, but... it was this whole new strength that I actually never knew I had.
She admitted that "after the baby, my body changed a lot."
"It wasn't as tight as I was used to. I've played tennis for over 30 years, so I'm so used to [being] incredibly fit," she said. "But I realized everyone is different, everyone reacts differently. I was under the impression that I would be like everybody else. But I realized every single body is different. Every single experience is different. I literally, honestly didn't realize that until a month ago."
Williams credits her daughter for helping her win last year's Australian Open while eight weeks pregnant.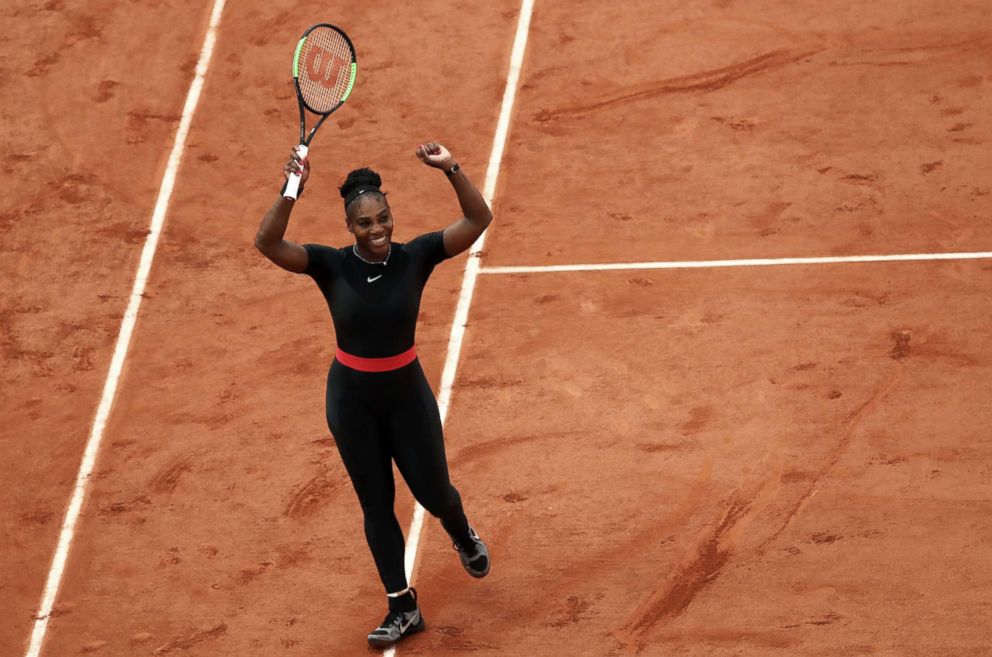 "I think that being pregnant actually helped me win that Grand Slam. That's why I gave my daughter the trophy. I don't think I would've won if I was not pregnant," she said. "It just took away all fear that I had. I just felt like I have absolutely nothing to lose. I've never played so fearless in my life and it was just ... a whole new feeling."
Williams is admittedly still adjusting to being a working mother. But one quality she's already noticed about her new life is her strength.
"I mean, I knew I was strong, but I feel like my threshold for pain went out like the roof and nothing really bothered me. It was weird," Williams said, reflecting on her pregnancy. "It was this whole new strength that I actually never knew I had."