— -- "Sesame Street" is welcoming a new Muppet friend as a part of a new initiative to "help destigmatize autism," according to the show's producers.
The new Muppet's name is Julia, and she's a "preschool girl with autism who does things a little differently when playing with her friends, the lovable Elmo, Abby Cadabby and Grover," the Sesame Workshop said in a statement to ABC News.
Julia is part of Sesame Workshop's new digital initiative, "Sesame Street and Autism: See Amazing in All Children," which includes an iPad app and various online resources for parents with kids who have autism.
"She has some behaviors like not looking at you directly in the eye, she's a little more sensitive to noises and lights but when she comes together with Abby and Elmo, she's shares not only these challenges but also what she shares in common," Dr. Jeanette Betancourt, the senior vice president of U.S. social impact at Sesame Workshop, told ABC News.
The initiative's website was designed with children in mind, featuring "larger buttons, audio-off options, and the ability for children to customize content," according to the Sesame Workshop.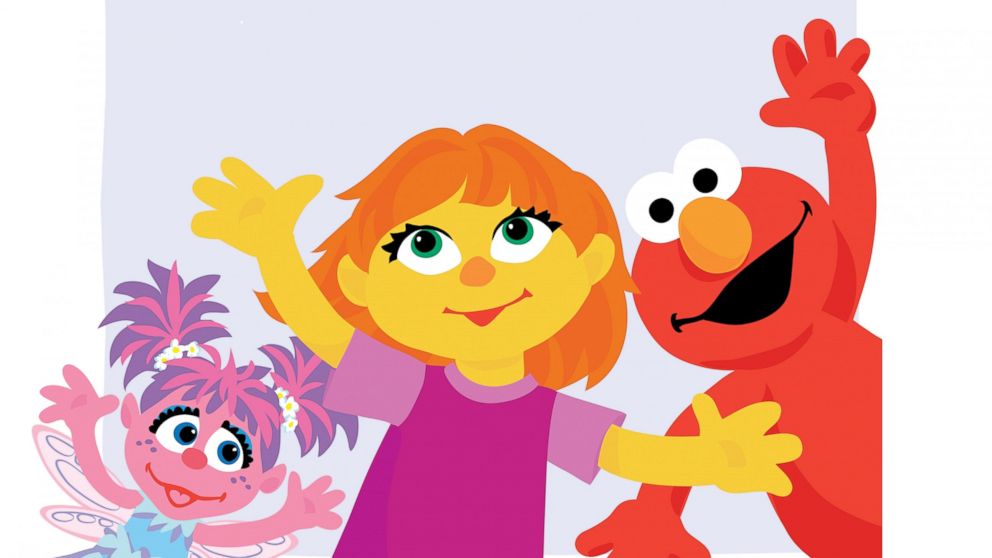 The website also hosts moving videos of families with autistic children, edited with the help of young animators on the autism spectrum who are part of the nonprofit animation studio Exceptional Minds, Sesame Workshop added.
"Sesame Workshop is uniquely positioned to play a meaningful role in increasing peoples' understanding about autism," said Sherrie Westin, executive vice president of global impact and philanthropy at Sesame Workshop. "This project is an extension of the belief we've always promoted: 'we are all different, but all the same.'"
For now, Julia is only a part of Sesame's digital resources, not yet on television.
"We wanted to make this a very targeted effort, so we assured that we're making the greatest reach and impact directly with the families that could use it the most," said Betancourt. "We know children with autism often use assistive technology or touch technology and this was a natural way to go."
ABC News correspondent and co-author of 'In a Different Key: The Story of Autism,' John Donvan, said it was noteworthy "that 'Sesame Street' picked a girl for this character, since girls with autism are outnumbered roughly four to one by boys, and often their challenges get less attention."
"This little Muppet may help change that, and if she does, a few years from now we'll be thinking of Julia the girl with autism just as plain Julia, part of the gang on 'Sesame Street,'" he said.