Shakira speaks publicly about tax fraud case
Gareth Cattermole/Getty Images, FILE
Shakira is a Latina superstar with numerous mega-hits to her name, but for the past few years she has also made headlines for being wrapped up in a high-profile tax evasion lawsuit in Spain.
The Colombian singer behind hits like "Whenever, Wherever" and "Hips Don't Lie," whose full name is Shakira Isabel Mebarak Ripoll, faces multiple charges of alleged tax fraud by Spanish prosecutors. Spanish tax authorities allege she owes millions of euros in unpaid taxes from 2012 to 2014, which she has disputed.
Shakira is expected to stand trial beginning Nov. 20 to defend herself against all tax evasion claims Spanish authorities have made against her. The pop star has denied the accusations repeatedly, but if found guilty she could face years in prison and a hefty fine.
Keep reading to find out everything you need to know about Shakira's tax evasion lawsuit in Spain.
What is Shakira charged with and how do Spanish prosecutors claim she violated Spanish tax law?
Spanish prosecutors accused Shakira of tax evasion in December 2018, claiming the global superstar failed to pay more than 14.5 million euros -- approximately $14.4 million -- for the years 2012 to 2014.
The lawsuit filed against the singer alleges that she listed the Bahamas as her primary residence for those three years, according to the Associated Press.
Spanish tax authorities, however, claim she primarily lived in Spain during that time with her then-boyfriend, Gerard Piqué, and their family, only traveling abroad for short periods due to professional commitments.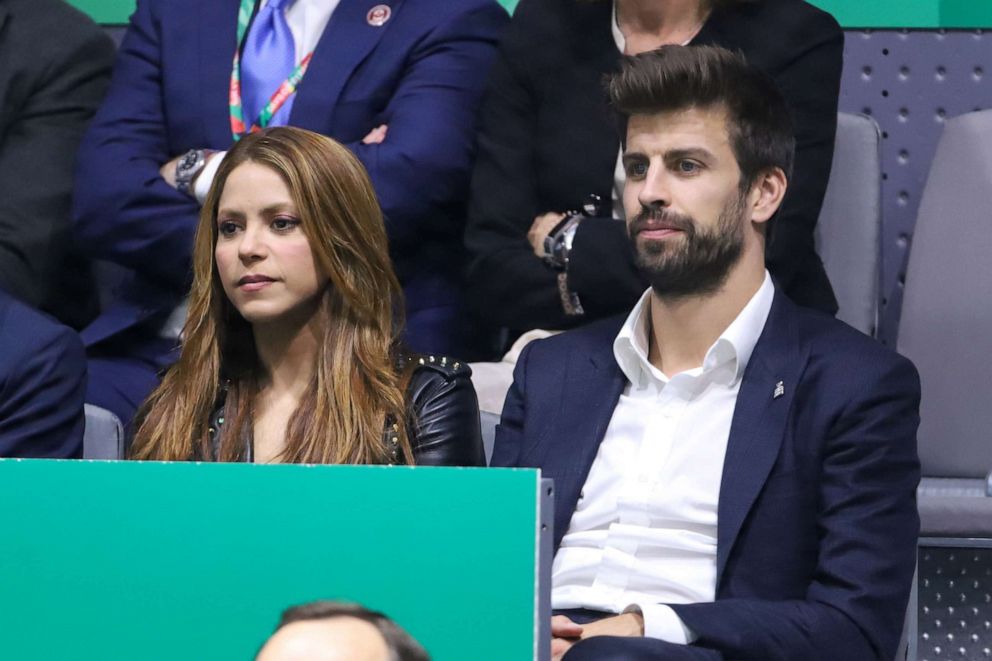 "The general rule in Spain is, for each year, if you reside, if you're domiciled in Spain, you owe taxes," trial attorney Jesse Bolling, who is not involved in the tax case, told "Good Morning America" in July 2022. "Domiciled is defined, for the most part, as being there for more than half the year. You're supposed to keep a diary or a calendar of where you are on every day."
"She just needs to prove she wasn't there, and the Spanish tax authority will try to rebut that," Bolling continued.
Shakira and Piqué, a Spanish soccer player whom she met on the set of her "Waka Waka (This Time for Africa)" music video in 2010, announced their split in June 2022. They share sons Milan, 9, and Sasha, 7.
What does Shakira claim in response to the charges? Has she made an appeal?
The singer claims she did not live in Spain during the 2012-2014 period cited by Spanish prosecutors. She maintains that she mostly lived in the Bahamas during that time and filed her taxes there.
Shakira's public relations firm has also claimed that she already paid off all the tax money she owed the Spanish government from that time period -- when she says she was domiciled in the Bahamas -- plus additional interest.
She denied the tax evasion charges, which were filed in December 2018, and any wrongdoing while testifying during a related court hearing in June 2019.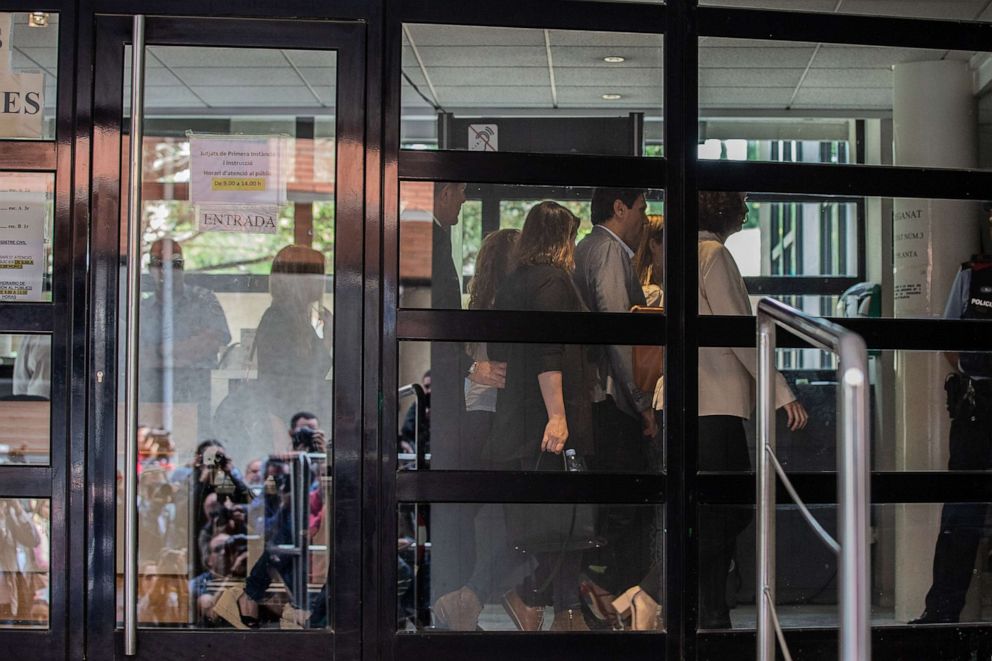 A Spanish judge recommended in July 2021 that there was enough evidence of the alleged tax evasion to go to trial, according to the Associated Press.
In May 2022, a Barcelona court dismissed an appeal by the singer, saying there was sufficient evidence for her to stand trial.
The singer rejected a settlement offer from prosecutors in July 2022, choosing instead to go to trial. The terms of that settlement offer have not been made public.
"Shakira has always cooperated and abided by the law, demonstrating impeccable conduct as an individual and a taxpayer, and faithfully following the counsel of PriceWaterhouseCoopers, a prestigious and globally recognized tax firm," a representative for Shakira said at the time.
"Unfortunately, the Spanish Tax Office, which loses one out of every two lawsuits with its taxpayers, continues to violate her rights and pursue yet another baseless case," the statement continued. "Shakira is confident that her innocence will be proven by the end of the judicial process."
Daniel Gutenplan, partner at EPG Lawyers, who is not involved in the tax case, told "GMA" in August 2022 that the singer's team "may have analyzed the facts and determined, as she claims, that she is innocent and did nothing wrong."
"The fact that they declined a plea deal now does not foreclose settlement down the road," he added.
In September 2022, the singer was ordered to stand trial. Shakira opened up on the tax fraud allegations in an interview with Elle, published the same month, and reiterated her innocence, calling the charges "false accusations."
"First of all, I didn't spend 183 days per year at that time at all," she told the outlet. "I was busy fulfilling my professional commitments around the world. Second, I've paid everything they claimed I owed, even before they filed a lawsuit. So as of today, I owe zero to them."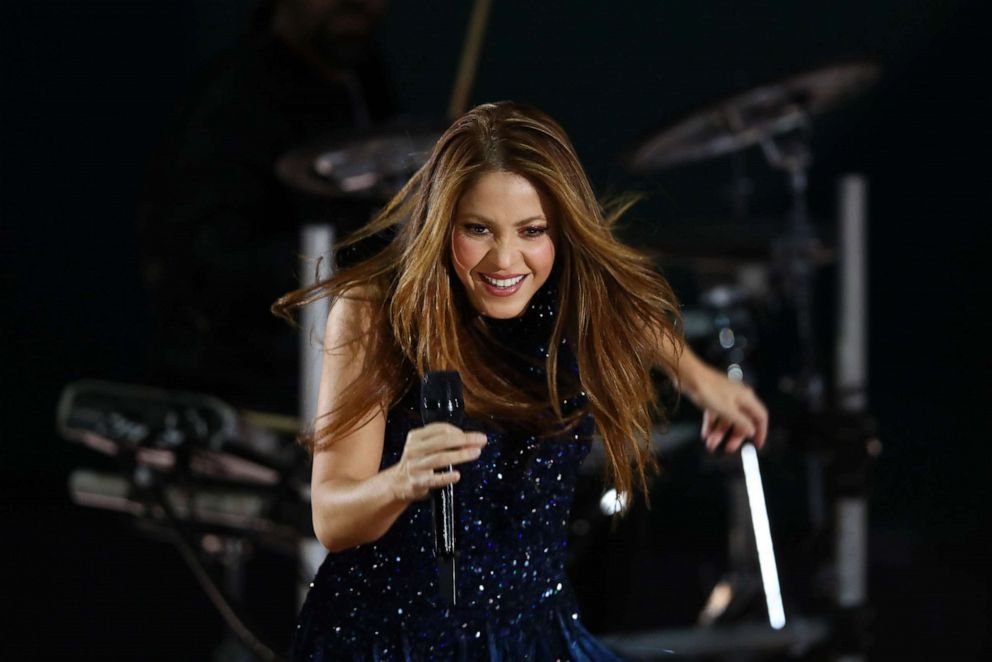 Shakira also expanded on the guidance she received for her taxes: "I was advised by one of the four biggest tax specialist firms in the world, PricewaterhouseCoopers, so I was confident that I was doing things correctly and transparently from day one."
She also critiqued Spanish courts for their handling of tax cases.
"Even without evidence to support these fictional claims, as they usually do, they've resorted to a salacious press campaign to try to sway people, and apply pressure in the media along with the threat of reputational damage in order to coerce settlement agreements," she told Elle.
Is Shakira facing prison time? Will she go to trial?
If she is found guilty, Shakira could face time in prison.
Prosecutors have said that they would ask for a sentence of eight years and two months, plus an additional 24.5 million euros in fines, plus interest.
In September 2022, a judge in Spain ordered Shakira to stand trial in connection with the six charges related to tax fraud.
The global superstar is not the first high-profile figure involved in a tax evasion dispute with Spanish authorities. Soccer star Cristiano Ronaldo was fined nearly 19 million euros for tax fraud in 2019 and fellow soccer legend Lionel Messi was found guilty for three counts of tax fraud in 2017 and fined 2 million euros. Several other high-profile celebrities and athletes have been accused of tax fraud in Spain.
Neither Ronaldo nor Messi went to prison due to a Spanish law that waives some prison sentences under 24 months for those with no prior criminal convictions.
"The Spanish government has made no secret of going after celebrities for tax evasion," Gutenplan said on "GMA." "And oftentimes the government wants to make an example of them."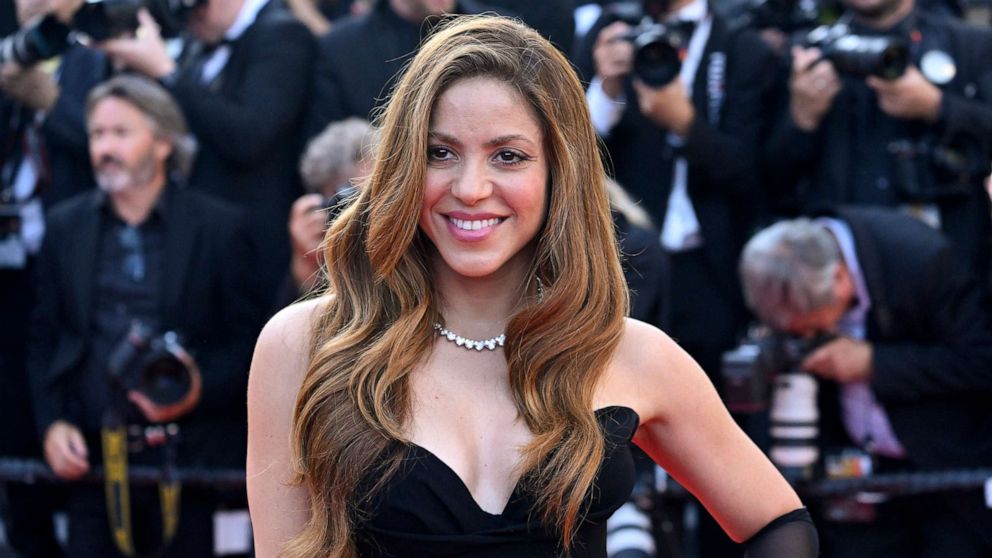 "In all likelihood she's not going to see any jail time, much less eight years," Gutenplan added. "Shakira's got a very sophisticated team, and I don't think they intend to roll the dice on her entire life and career."
Shakira cited the other Spanish tax cases involving high-profile celebrities in her interview with Elle.
"It is well known that the Spanish tax authorities do this often, not only with celebrities like me ... it also happens unjustly to the regular taxpayer," she said. "It's just their style."
She added that she was "confident that I have enough proof to support my case and that justice will prevail in my favor."
What to expect from Shakira's tax evasion trial
According to court documents viewed by ABC News, the trial will consist of 12 sessions, including Nov. 20, when proceedings begin and continuing through the end of November, on Nov. 22-23 and Nov. 28-30.
Dates continue into December, including sessions Dec. 4-5, and Dec. 11-14.
There will be 200 witnesses in the courtroom throughout the trial, more than half of whom are members of the State Attorney's Office. An additional 60 were requested by Shakira and the defense, as well as an additional 30 from the Prosecutor's Office.
Shakira facing 2nd tax evasion case in Spain
The singer is also facing a second tax evasion case by Spanish authorities.
Shakira has been accused of defrauding the Spanish government of $7.1 million, or 6.7 million euros, in 2018, the Barcelona Prosecutor's office told ABC News in September.
This investigation, opened in July, stems from Spanish authorities alleging that she failed to claim profits from an advance payment for her El Dorado World Tour and instead kept the money in offshore companies in tax havens.
Shakira's representatives told ABC News that "no notification has been received in Miami," where the singer currently resides with her sons, regarding "the lawsuit in relation to the 2018 fiscal year."
They added that her legal team is "focused on preparing for the trial regarding the 2012-2014 financial years," referencing the initial investigation.
"These are two completely separate crimes that she's been alleged to [have committed]," Dennis Brager, a tax litigation attorney not involved in Shakira's case, told "Good Morning America." "The fact that she is going to court means it's going to be a big fight."