Shannen Doherty speaks out on her battle with stage 4 breast cancer: 'I've got a lot of life in me'
'Beverly Hills 90210' actress opens up about cancer during the pandemic
WireImage/Getty Images, FILE
Shannen Doherty gave an update on her battle with stage 4 breast cancer and her outlook on life in a new interview with Elle.
The 49-year-old actress, who publicly revealed that her breast cancer had returned in an interview with "Good Morning America" in February 2020, spoke to the publication about her current treatment, coping with the illness amid the pandemic and revealing the latest update to her closest friends.
Doherty said she went to get a PET scan in early 2019 due to extreme back pain she was experiencing after exercising. Her oncologist, Dr. Lawrence Piro, then told her the breast cancer had returned and spread to her spine.
She told Elle that the devastating news made her reexamine her connections with others.
"I was like, 'OK, do I have good karma? Do I have bad karma? Why would I have bad karma?' I started taking stock of my life and the things I'd done, and the things I hadn't done. How I was with people," Doherty said.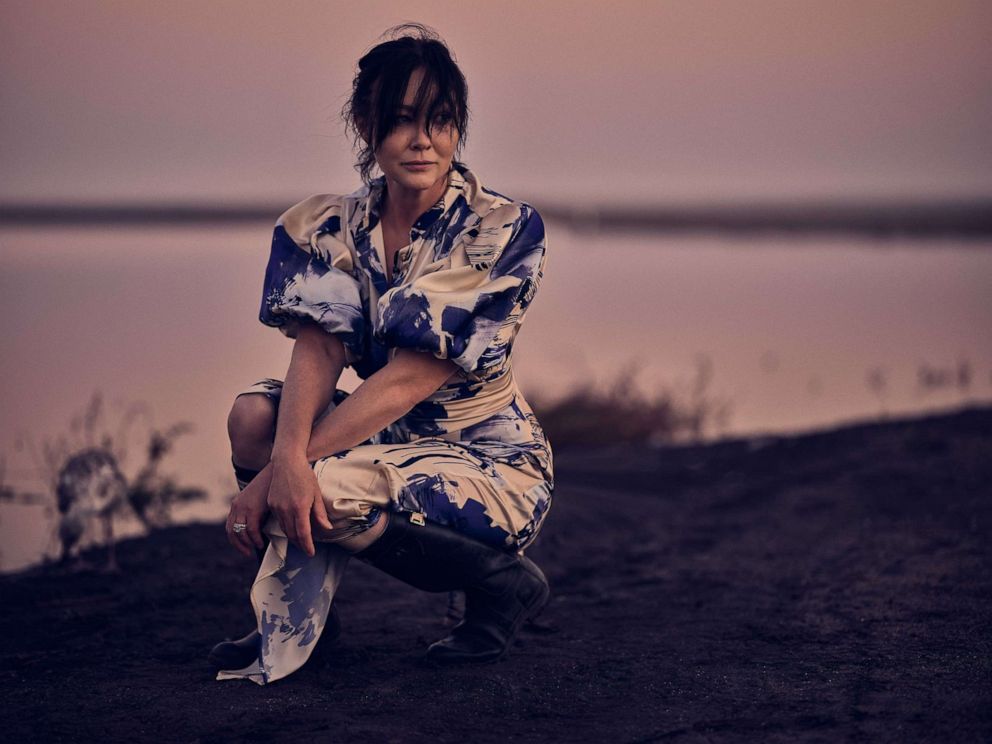 She revealed her metastatic cancer to a few close friends at a very intimate dinner with Piro present.
The actress said Piro explained the news to the group in a very "matter-of-fact" manner. Her course of treatment was also outlined at the dinner, with Piro explaining that Doherty would undergo "hormone therapy to block the estrogen fueling her cancer, plus a second targeted drug that is often effective at stabilizing metastatic disease."
Being diagnosed with metastatic breast cancer has shaped the way Doherty approaches life, she said.
"I try to treasure all the small moments that most people don't really see or take for granted," she said. "The small things are magnified for me. We have this endless well within us, and it's just about continuing to dig in that well for the strength to face adversity—and so that we can also see all the beauty."
Amid the COVID-19 pandemic, Doherty and her husband, Kurt Iswarienko, have returned to quarantine at their Malibu home, which they left due to damages after the Woolsey Fire in 2018. She sued State Farm after her home was damaged in the fires.
Iswarienko talked about his wife's reality of living with stage IV cancer. "I think people have a mental picture of stage IV cancer as someone sitting in a gray hospital gown, looking out a window on their deathbed," he told Elle. "I don't see a cancer patient when I look at Shannen. I see the same woman I fell in love with. She looks healthy and vital."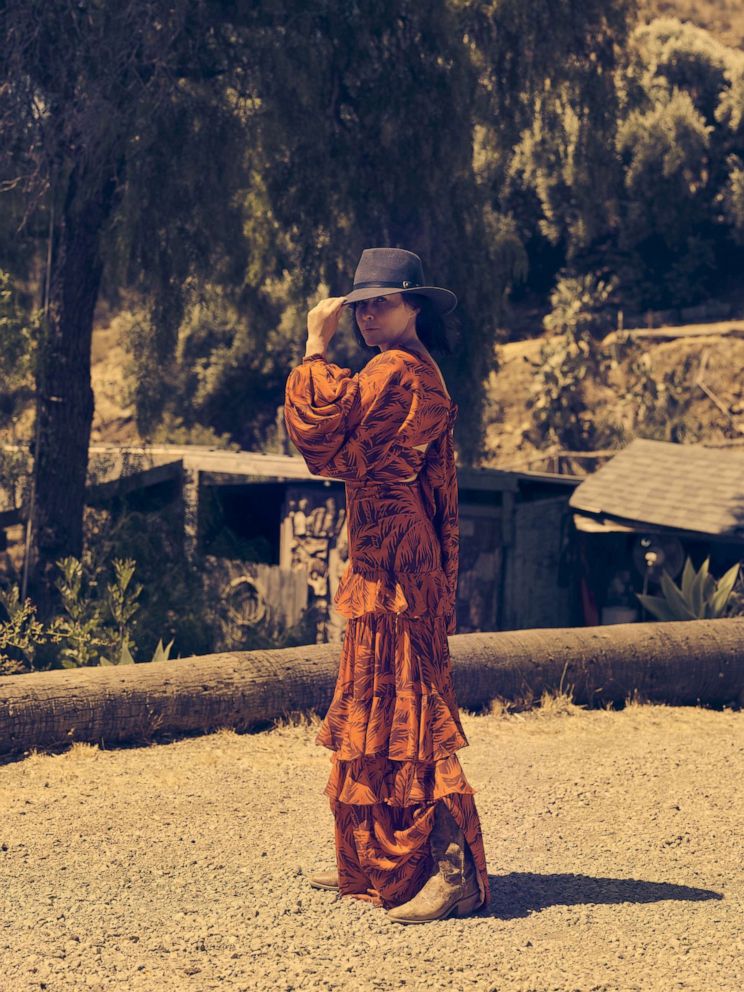 Having stage IV breast cancer has also led Doherty to make decisions regarding her future.
"I haven't sat down to write letters. That's something I need to do. There are things I need to say to my mom. I want my husband to know what he's meant to me," she said. "But whenever it comes time for me to do it, it feels so final. It feels like you're signing off, and I'm not signing off."
She went on, "I feel like I'm a very, very healthy human being. It's hard to wrap up your affairs when you feel like you're going to live another 10 or 15 years. It's like anybody with Stage IV faces this sort of thing, where others want to put you out to pasture. I'm not ready for pasture. I've got a lot of life in me."
The actress was initially diagnosed with breast cancer in March 2015. While battling cancer for the first time, she would often share health updates on her social media platforms. She underwent a single mastectomy, followed by chemotherapy and radiation before announcing she was in remission in April 2017.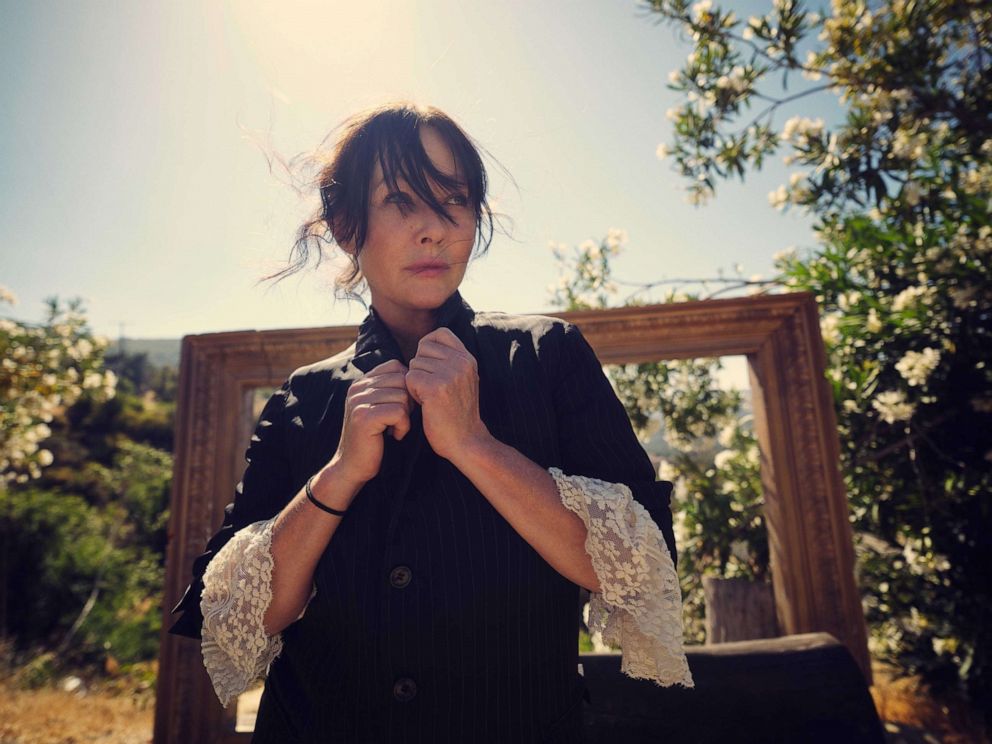 Read Doherty's full story in the October issue of Elle, on newsstands Oct. 6.
Editor's Note: This story was originally published on Sept. 29, 2020.