Simone Biles awarded Presidential Medal of Freedom
MLB Photos via Getty Images, FILE
Following her courthouse wedding over the weekend to Jonathan Owens, Simone Biles is spilling the tea on the intimate ceremony details as well as what's to come for her destination wedding.
The Olympic gold medalist and Houston Texans safety tied the knot on Saturday in a courthouse ceremony, according to a tweet posted by Biles. The champion gymnast also changed her name on Twitter and Instagram to Simone Biles Owens.
She wrote on Instagram, "I never knew a love so deep."
Over the weekend, Biles posted about her day at the Harris County Courthouse in Houston, including her courthouse ceremony dress, which she said was from fashion retailer Selfie Leslie. Biles added that her ceremony shoes were from Amazon and the ones featured in the wedding photos were from Pretty Little Thing.
"Everything was ordered this week… dress. Wedding bands. Shoes. Bouquet 😅" she wrote in her Instagram Stories, where she answered questions from followers. "Not quite prepared for courthouse ceremony as I am for the big wedding."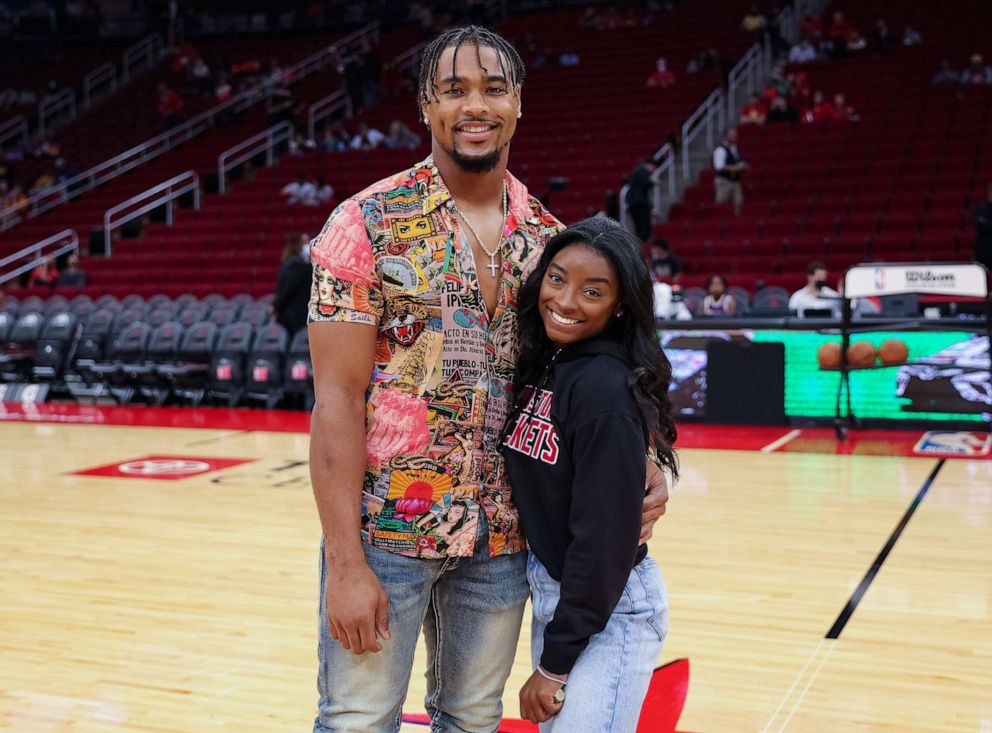 Biles also said that her sister showed up late to the ceremony.
"My sister showed up as soon as we finished (the) courthouse ceremony…. So she missed the entire thing," Biles shared. "Granted it was quick but still 😂."
While she didn't share when her destination wedding is or where it will be, she said that it will be a bigger ceremony of 135 to 140 guests.
"We are so lucky and blessed," she wrote.
Biles admitted that she and Owens went "so over budget" for their wedding, but said that "you only live once."
"We went so over budget that we decided there is no longer a budget," she said.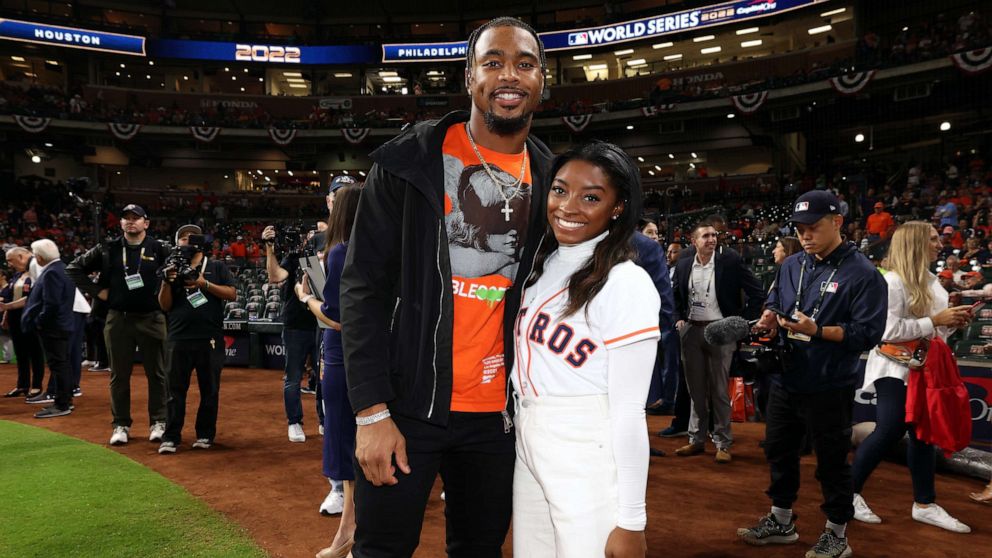 She added that flowers were the most expensive part of it all.
"Who knew that flowers were so expensive," she said. "I can't wait to see them."
Among the things that her guests will be able to look forward to are her champagne, gold and white color scheme, her four dresses -- which she admitted was "kind of dramatic, but you only have a wedding once" -- and possible "gym" reunions.
Biles added that she will be writing her own vows for her destination wedding.
"Idk how I'm supposed to get through it," she said. "I was so teary and choked up at the courthouse ceremony & it was just the basic vows."
As for their honeymoon, Biles said with football season about to start up again for Owens, they will likely do a "mini moon" instead, which will be a different destination from their wedding ceremony.
She said they are considering Bora Bora.