Simone Biles nails 'Biles 2' at World Gymnastics Championships
Matthias Hangst/Getty Images
Seven-time Olympic medalist Simone Biles is already a household name but her latest feat upon returning to the world stage has cemented her name in history.
On Sunday, Biles became the first woman to land the Yurchenko double pike in international competition at the 2023 World Artistic Gymnastic Championships in Antwerp, Belgium.
The skill will now be named the Biles II. Skills must be done during an international competition for them to be named after the gymnast.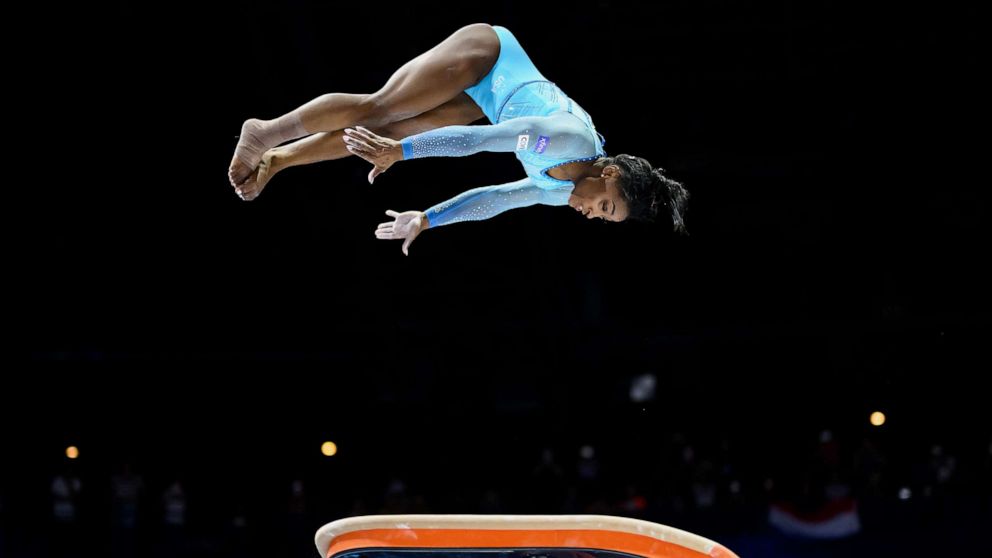 Biles, 26, already had four other gymnastics skills named for her -- two on the floor exercise, one on balance beam and one on vault.
The vault, which is the most difficult jump according to the women's scoring code, was given a "difficulty score" of 6.4 points before Sunday's championship, according to NBC Sports. Last year, 5.6 was the most challenging vault performance at the competition.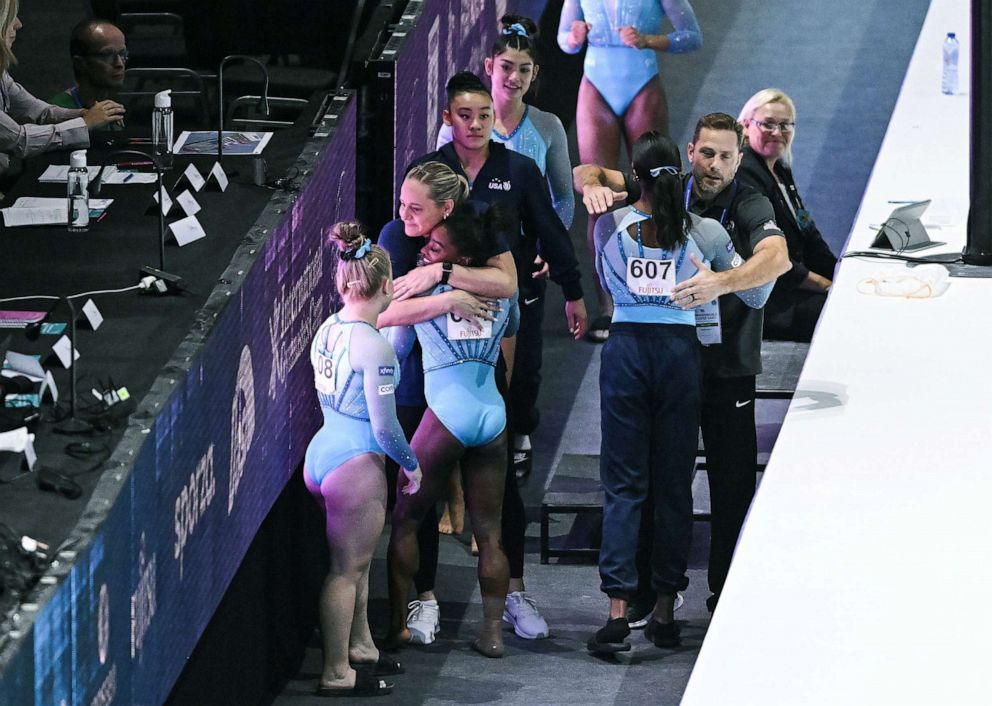 Her move, which scored a 15.266, began with a roundoff onto the springboard, then a back handspring onto the vaulting table, where she then completed the double pikes before landing.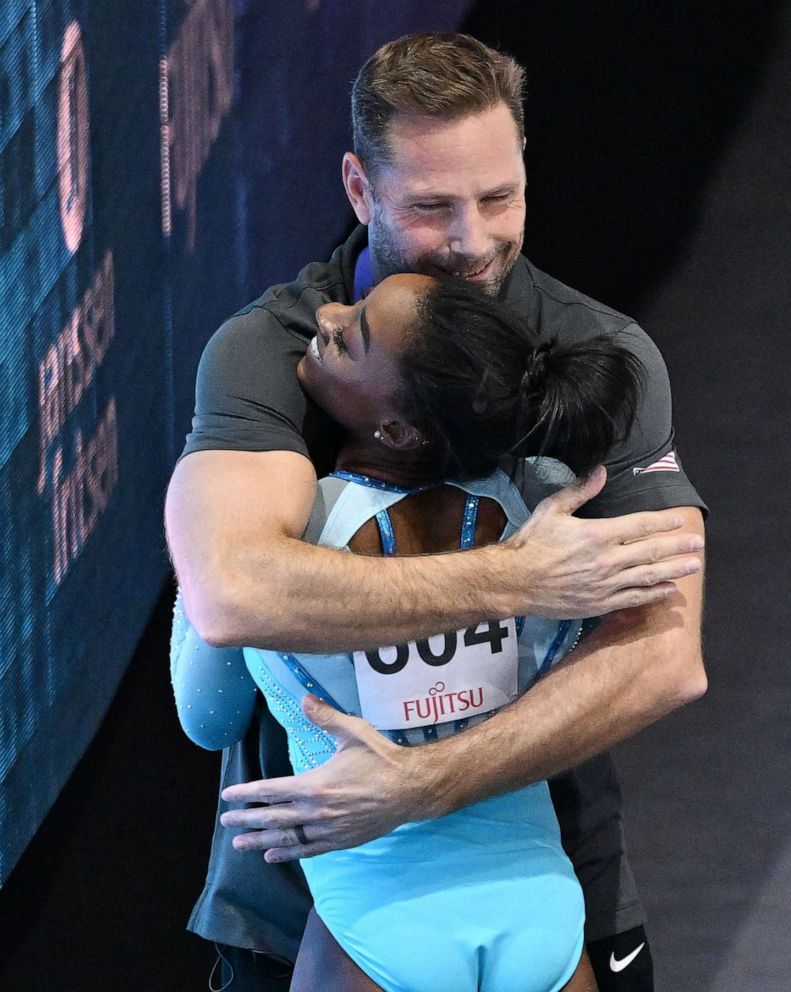 Biles will compete in all four individual finals and the all-around final later this week.