The hip-hop community is in mourning in the wake of Sunday's shooting death of rapper and community leader Nipsey Hussle, who was gunned down at age 33 in front of his Marathon clothing store in Los Angeles.
Though Hussle may not be a household name to all, his debut album, "Victory Lap," received a 2019 Grammy nomination for Best Rap Album and he had several ties to icons in the industry and beyond.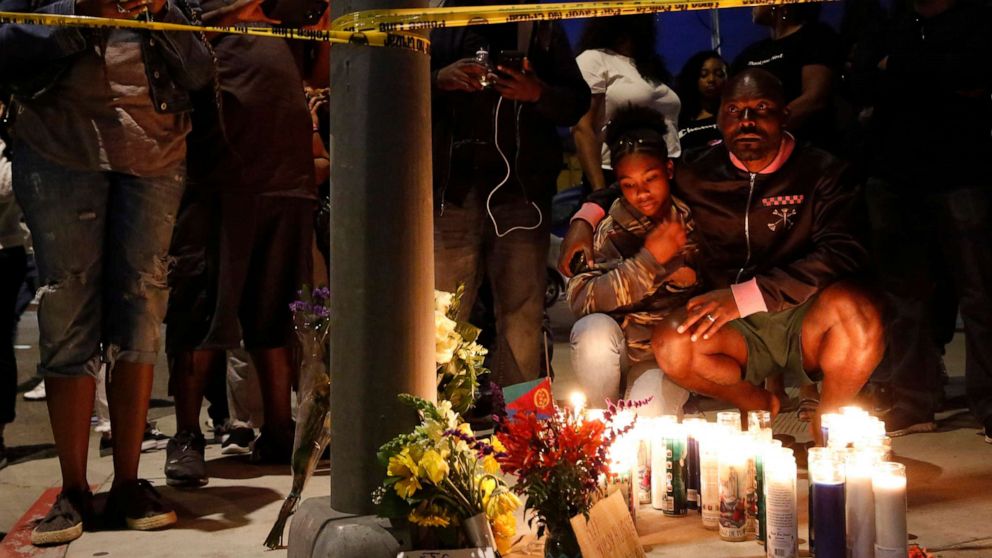 Artists like Rihanna and Drake took to social media to talk about future collaborations, while NBA star Steph Curry mourned the immense loss of talent and life.
After his game Sunday night, Curry said, "I got to know him last year and had a great conversation about who he was as a person, what he stood for, what his message was. Tried to inspire people, considering where he grew up. And how he turned that into something extremely powerful. Represented an entire city. Definitely sad, sad, tragic event."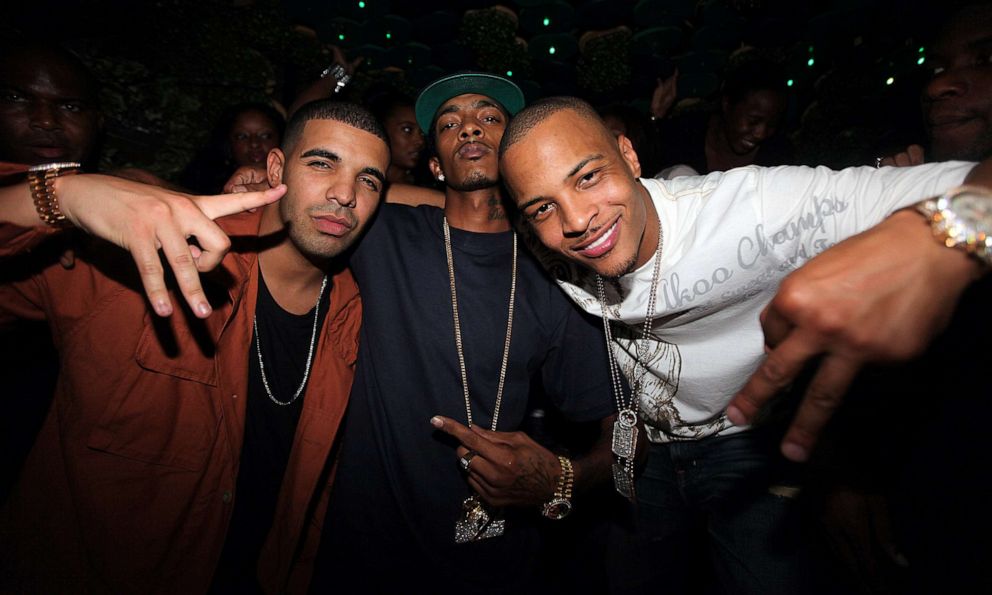 He continued, "Send prayers to his family, his community, to Lauren London. Hopefully they stay strong through this. Senseless crimes that don't need to happen. Especially with a guy that was doing what he was doing."
Curry's NBA rival LeBron James added on Twitter, "So so SAD man!! DAMN man this hurt."
The condolences from the basketball stars really showed how the rapper broke down barriers in culture. His esteemed colleagues also mourned.
Chance the Rapper, whose community work and investment in his native Chicago mirrors Hussle's efforts in L.A., tweeted, "RIP Nipsey man. This is tragic."
"Nipsey you a legend," J. Cole tweeted. "I respect and admire your career path and what you did for the neighborhood. My heart broke today when I saw the news. I'm praying for your loved ones."
Rihanna shared similar sentiments, tweeting and writing on Instagram, "This doesn't make any sense! My spirit is shaken by this! Dear God may His spirit Rest In Peace and May You grant divine comfort to all his loved ones! I'm so sorry this happened to you Nipsey Hussle."
Jay-Z's Roc Nation official Twitter declared, "Our hearts are heavy over the loss of our brother, Nipsey Hussle. Rest In Peace. Our thoughts, love and prayers to his family and friends." Jay-Z was a huge early supporter of Hussle, famously purchasing 100 copies of Nipsey's Crenshaw mixtape for $100 each.
"This is so painful!" Colin Kaepernick tweeted. "@NipseyHussle was doing great work for the people. Keep his legacy alive by carrying on his work! Sending love to his family. Rest in Power King."
"Artist. Activist. Angeleno. L.A. mourns the loss of one of our own, Nipsey Hussle," was the message on the official Los Angeles Lakers Twitter, accompanied by a pic of Hussle courtside in a Lakers jersey.
"Heavy. Sending nothing but love and condolences to Nipsey's family, friends, Lauren, loved ones," tweeted Miguel. "Man had a lot of v positive things he was working on for his community and overall consciousness not to mention always solid energy when we crossed paths."
Meek Mill wrote, "Broke me.... we really fighting for our lives against our own kind and really have to take risk and match the level of hatred that we are born in .. I'm tired prayers for my brother and his family."
Los Angeles Mayor Eric Garcetti tweeted Sunday night, "Our hearts are with the loved ones of Nipsey Hussle and everyone touched by this awful tragedy. L.A. is hurt deeply each time a young life is lost to senseless gun violence. My Crisis Response Team is assisting the families coping with shock and grief."
Los Angeles Police Department Commissioner Steve Soboroff tweeted Sunday night that he and LAPD Chief Michael Moore "were meeting, at the request of @NipseyHussle with him and @rocnation tomorrow at 4pm to talk about ways he could help stop gang violence and help us help kids. I'm so very sad."
Hussle, born Ermias Davidson Asghedom, leaves behind two children; the youngest, son Kross Asghedom, was born in 2016 to actress Lauren London, with whom Hussle was in a five-year relationship. The rapper was also a father to a daughter, Emani, from a previous relationship.
Here are some of the others who spoke up in the rapper's memory.
His loss is clearly being felt wide and far.