'Stranger Things' star leaves Twitter after cyberbullying
Millie Bobby Brown took home an honor Monday night at the MTV Movie & TV Awards and used her speech to slam bullying in all forms, as a follow-up to quitting Twitter last week.
The 14-year-old "Stranger Things" star has yet to address deactivating her main Twitter account, but spoke at length while accepting the MTV Award for Best Performance in a Show.
Brown was stuck at home recovering from an injury, but sent a video message to her fans that began, "It's no secret that landing the role of Eleven in 'Stranger Things' has changed my life in the most incredible ways."
"Since I know there are many young people watching this," she continued. "They could probably use the reminder, as I was taught, that if you don't have anything nice to say, just don't say it."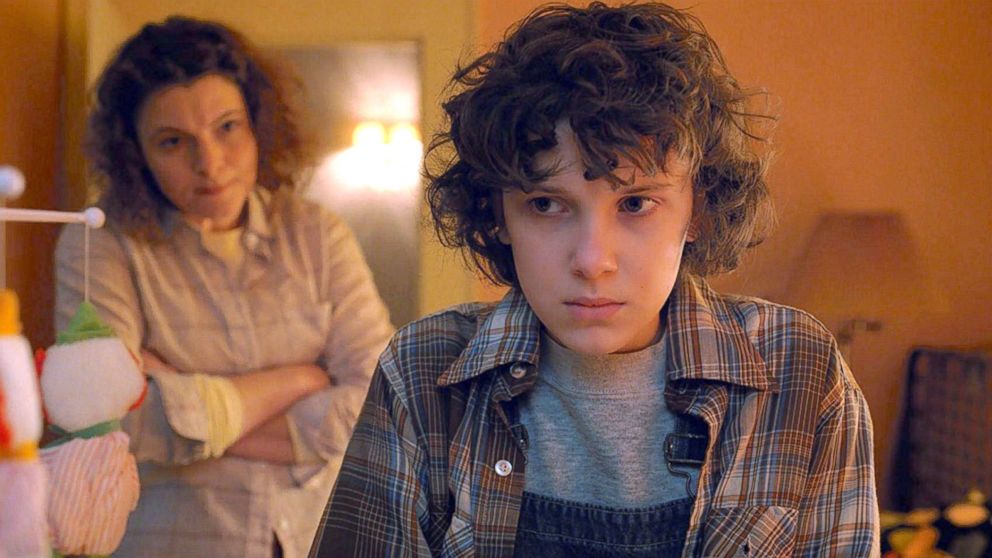 She delivered a clear message to trolls by saying, "There should be no space in the world for bullying, and I'm not going to tolerate it and neither should any of you."
Brown closed with a wink and said "if you need a reminder of how worthy you are, and to rise above the hate, message me on Instagram."
This is the first public message the teen actor has made since she deleted her main Twitter account last week, after her name and image were associated with homophobic messages, though none were from her official account. She maintains that she has been an avid supporter of all races, classes and sexual orientations.
Brown did not speak out about the account and never connected it to the online bullying she received. Her rep has not yet responded ABC News' request for comment.
The young star did make one bold statement last night -- no one is going to push her around.