Summer movie preview 2021
As we inch out of COVID lockdown, Hollywood is betting that it has just the cinema temptations to lure us off our couches and back into theaters. From Memorial Day until Labor Day, movies will come in four sizes: big, bigger, biggest and IMAX.
What else but shameless showing off can get pandemic-weary audiences back to the multiplex? Since COVID-19 struck and multiplexes shut down in March 2020, the fearful, financially strapped studios mostly released smaller movies intended for streaming. The big-ticket items, especially those from Marvel and DC Comics, were delayed until theater chains could fling open their doors again and welcome crowds starved for the in-person experience.
The day of reckoning is here. Hollywood knows low-budget films with no stars and starvation budgets won't do the trick. Audiences crave size, spectacle, superstars, superheroes, super scares and super fun -- the kind of widescreen wonders we can all watch together in the dark while stuffing our faces with popcorn.
Streaming and video on-demand will still be available. But the future of the film industry depends on in-theater attendance, where box-office grosses can just maybe bring the movie business back from the brink of bankruptcy. The theory goes that if Hollywood builds summer blockbusters that will pop our eyes, drop our jaws and mess with our minds and hearts, audiences will come. It's up to us.
Here, in order of opening, are 25 of the hottest summer contenders: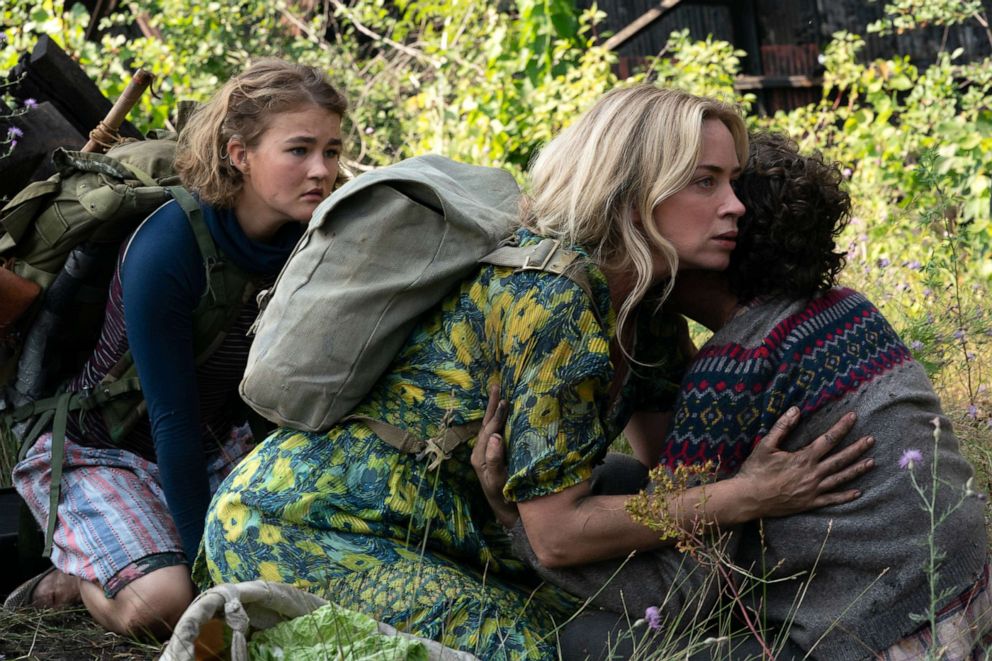 "A Quiet Place Part II," May 28
The Memorial Day weekend jumpstarts summer with this sequel to the 2018 box-office smash (earning more than $340 million worldwide) about a post-apocalyptic world where you make a sound and you die. Writer-director John Krasinski gets the hush-hush best out of a cast led by his gifted wife, Emily Blunt. Fandango reports advance sales are stratospheric for this frightfest that -- come on -- is built for the enveloping experience of theaters. Will Krasinski be the Pied Piper leading lockdown audiences back home? Fingers crossed.
Disney broke the bank on this stylish, punk-rockish origin story of a lonely orphan girl in 1970s London who grew up to become a global fashion icon and the cruelest boss since Meryl Streep tortured Anne Hathaway in "The Devil Wear Prada." Emma Stone stars as the character immortalized by Glenn Close in "101 Dalmatians" and Emma Thompson plays the villain from whom Cruella learns her dirtiest PG-13 tricks.
"The Conjuring: The Devil Made Me Do It," June 4
Horror flicks always work best in a crowd where the shocks reverberate. And this tale of demonic possession -- a theme that never gets old for audiences -- brings back Vera Farmiga and Patrick Wilson as paranormal investigators on a 1980s case -- the first in U.S. history -- in which a defendant actually claimed the devil made him do it.
"In the Heights," June 11
How to describe this unmissable film version of Lin Manuel Miranda's Tony-winning 2008 musical, the one that came before "Hamilton"? Let's call it sheer perfection and a surefire Oscar contender. Directed in a blaze of creativity by Jon M. Chu ("Crazy Rich Asians"), "In the Heights" is just the jolt of unleashed joy we need to get us back into theaters -- and maybe even dancing in the aisles. Set to Miranda's Latin, salsa and rap beats, the plot pivots on barrio life in New York City's Washington Heights, where immigrants, like bodega owner Usnavi (Anthony Ramos), dream their own dream of what defines home. Ramos, who leads a flawless cast, is a shining new star in an exuberant gift of a movie that gets even better the more times you see it. No me diga!
"Luca," June 18, on Disney+
Animation is another genre that profits big time from being seen on the big screen. Pixar and Disney make magic in this tale set on the Italian seaside where two boys -- Luca (Jacob Tremblay) and Alberto (Jack Dylan Grazer) -- come of age and share a secret: they're both sea monsters. What? You heard me.
"Fatherhood," June 18, on Netflix
Laughter works wherever and however you encounter it and, just in time for Father's Day, Kevin Hart delivers the goods as a widower left in charge of raising his baby girl. You'll giggle and sniffle as Hart shows acting chops to match his comic mastery.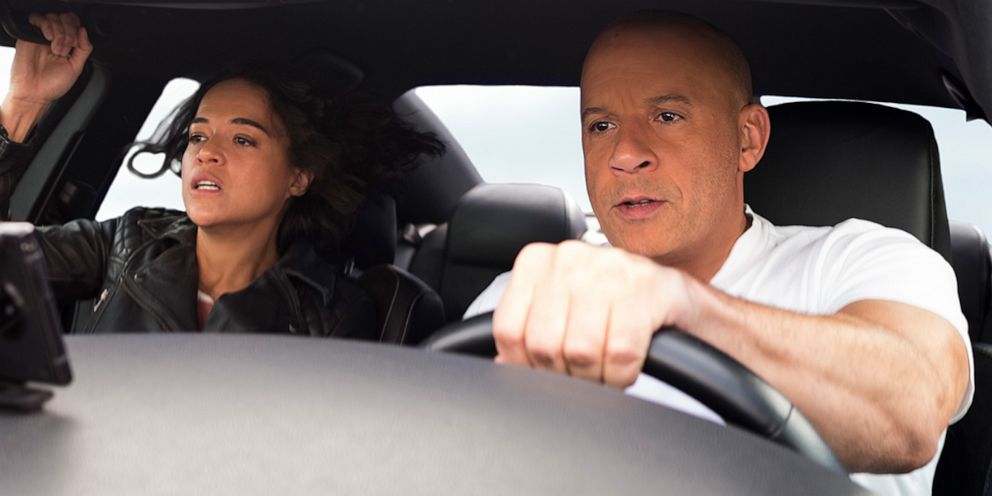 "F9," June 25
Don't even ask why the ninth chapter in the "Fast & Furious" franchise needs an IMAX screen to vroom, vroom, vroom like crazy. It turns out Vin Diesel's Dom Toretto and his car-fanatic cohorts, including John Cena as the brother we never knew Dom had, are now vrooming into outer space. Ridiculous? Insanely so. But who cares? "F9," which already grossed near $200 million overseas, is a thrill ride for the senses, not the brain. No one's complaining.
"Zola," June 30
This dazzling comic dare from director Janicza Bravo is based on a viral Twitter thread. Easy now. Just follow Taylour Paige as Zola, a Detroit waitress/stripper whose new friend Stefani (a sensational Riley Keough) invites her on a Florida weekend. Along for the ride are Stefani's boyfriend -- "Succession" breakout Nicholas Braun is LOL x infinity -- and maybe a dangerous driver (Colman Domingo). "Zola" is like nothing you've ever seen. #dontmissit
"America: The Motion Picture," June 30, on Netflix
There's a rowdy, R-rated "Team America" vibe about this animated, comic adventure with Channing Tatum voicing a chainsaw-wielding George Washington leading the Founding Fathers into keggers and -- oh, yeah -- the Revolutionary War. That's what I call a tasty bit of revisionist history.
"No Sudden Move," July 1, on HBO Max
Director Steven Soderbergh shot this crime thriller during the pandemic with Don Cheadle, Benicio Del Toro, Jon Hamm and Kieran Culkin playing small-time crooks. And now it's on screens for Independence Day. That's independent thinking we can all applaud.
"The Tomorrow War," July 2, on Amazon Prime Video
The Fourth of July also brings fireworks in the form this sci-fi epic about time travelers from 2051 who land in the present to recruit help against aliens hellbent on destroying the world. Chris Pratt, who knows his way around guarding galaxies, stars as a history teacher who signs up to kick alien butt. Does that sound like a summer movie or what?
"The Forever Purge," July 2
It's said to be the fifth and final "Purge." As if. Since the "Purge" franchise started in 2013, paying customers have bought into the creepy premise that once a year all laws are suspended for 12 hours so people can murder their neighbors. What a world.
"Summer of Soul," July 2, in theaters and on Hulu
The Harlem Cultural Festival, aka "Black Woodstock," was filmed in 1969. The historic footage, featuring the legendary Stevie Wonder, Nina Simone and Sly & the Family Stone, languished for more than half a century. Now debuting filmmaker Ahmir Thompson, aka Questlove, has performed a resurrection and the resulting miracle of cultural representation deserves to be seen and heard on the largest screen possible.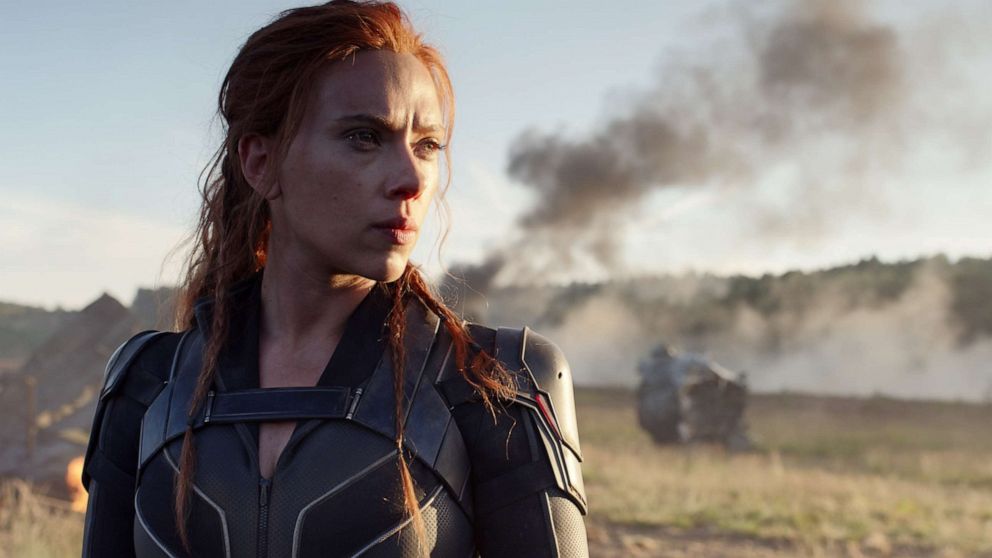 "Black Widow," July 9, in theaters and on Disney+ with Premiere Access
A movie summer without a Marvel epic? Impossible. Enter Scarlett Johansson's Natasha Romanoff, aka Black Widow, to kick the male Avengers to the curb. Black Widow takes the star spot as she copes with her traumatic early days as a Russian assassin with a surrogate family, including a sister (Florence Pugh) and a mother (Rachel Weisz). Time's up for testosterone as the 24th film in the MCU shows the sisters doing it for themselves.
"Space Jam: A New Legacy," July 16, on theaters and on HBO Max
Lakers royalty LeBron James, King James to you, steps in for Michael Jordan in the 1997 original. His goal is to team up with the Looney Tunes gang -- yup, that's Zendaya voicing Lola Bunny -- to defeat a rogue computer (Don Cheadle) and his Goon Squad in a digital hoops game to save his kidnapped son. Got that? No matter. It's all in fun.
"Old," July 23
I have a sixth sense that there will be terror-inducing twists in this new thriller from M. Night Shyamalan. Gael García Bernal and Vicky Krieps star as beach vacationers who find themselves and their children aging super fast on a single day. If nothing scares you more than growing old, prepare for nightmares after this one.
"Snake Eyes," July 23
Fans of live-action comic books love seeing movies on jumbo screens. So this look at the ninja origins of this G.I. Joe character, played by "Crazy Rich Asians" heartthrob Henry Golding, hits the sweet spot. Snake Eyes is the silent ninja, which is good since previous G.I. Joe movies lost their mojo whenever characters stopped fighting to start yakking.
"Jungle Cruise," July 30, in theaters and on Disney+ with Premiere Access
Dwayne "The Rock" Johnson is the ultimate in human special effects. Team him up with Blunt for a hair-raising boat trip down the Amazon and you have a Disney theme-park ride in action. Look, it worked with "Pirates of the Caribbean."
"The Green Knight," July 30
The visionary David Lowery -- remember "A Ghost Story" -- directs this round-table tale of King Arthur's nephew, Sir Gawain, played by Dev Patel, who tests his mettle against a decidedly unjolly green giant. Expect Lowery to test your mettle as well by going deeper than the usual Camelot fantasy.
"Stillwater," July 30
Standing out in a crowd of escapism is this crime drama from Tom McCarthy, the director of the Oscar-winning "Spotlight." Matt Damon stars as an Oklahoma oil rigger who travels to France to help his daughter (Abigail Breslin) who's on trial for --yikes! -- murdering her girlfriend.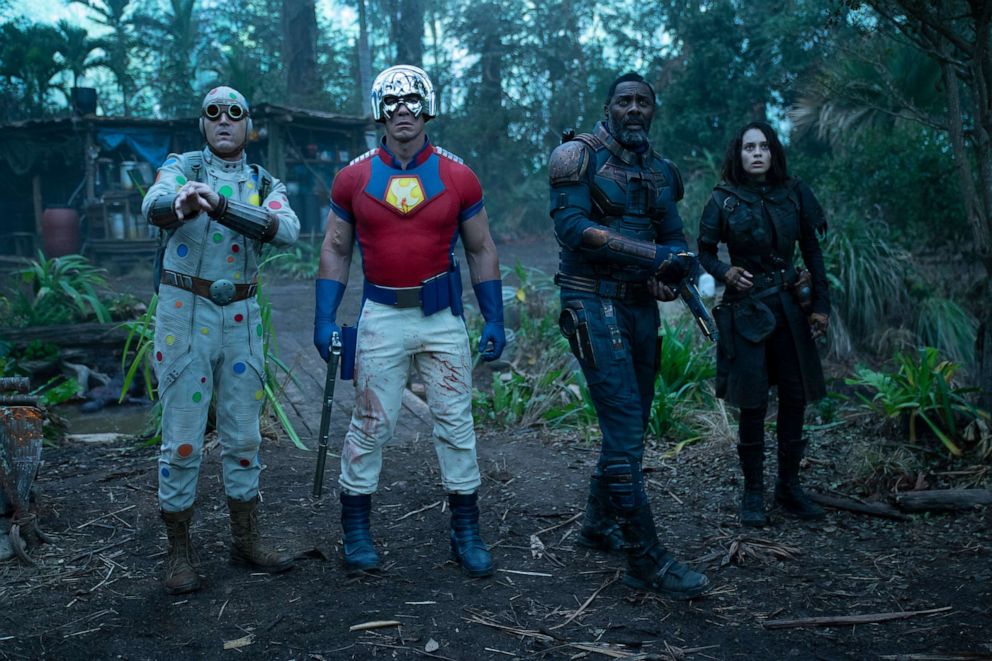 "The Suicide Squad," Aug. 6, in theaters and on HBO Max
What would summer be without hearing from DC Comics? Not all of the death-row supervillains are back in this "Suicide Squad" followup that added a "The" to the title of the 2018 original. It also subtracted Will Smith as Deadshot, but added Idris Elba as Bloodsport and wisely brought back Margot Robbie as the deliciously demented Harley Quinn. The mission? Destroy a Nazi lab in South America. The point? Make a mint at the box office.
"Free Guy," Aug. 13
Summer movies can blur together like video games. "Free Guy" is set in an actual video game in which Ryan Reynolds plays Guy, a bland bank clerk who resents being a background player and decides to become the hero of his own digital life. Delayed so often since the pandemic started, Guy deserves to run amok in theaters and be free at last.
"Respect," Aug. 13
Jennifer Hudson singing and acting up a storm as "Queen of Soul" Aretha Franklin seems like a match made in Oscar heaven, and "Dreamgirls" star Hudson needs the size and the sound of a packed movie house to let her raise the rafters.
"Candyman," Aug. 27
Jordan Peele cowrote this "spiritual sequel" to the 1992 horror classic about a ghost killer with a hook for a hand. The Candyman could be summoned by repeating his name five times into a mirror. Even now, in Chicago's gentrified Cabrini Towers, a visual artist, played by Yahya Abdul-Mateen II, finds that the trick still works. Prepare to scream your head off.
"The Beatles: Get Back," Aug. 27
Forget the 1970 documentary "Let It Be" that showed the Fab Four sniping at each other while recording their last live show on a London rooftop. Thanks to director Peter Jackson and his restoration team, the pre-breakup concert has never looked and sounded better. The "Lord of the Rings" Oscar winner also dug into 55 hours of backstage footage to show less of the acrimony and more of the euphoria that John, Paul, George and Ringo felt working together for one last time.
You, too, will feel euphoric hearing one particular song: "Get back," the Beatles sing, "get back to where you once belonged."
As we inch into COVID recovery, we film lovers can also get back to where we once belonged -- in theaters sharing the magic of the big screen together. Let me leave you with five words I've been longing to say for 14 months: See you at the movies.