Super Bowl by the numbers: $1.3B on beer and cider, $224M on chips, $86M on popcorn
Super Bowl by the numbers: Total spending expected to top $15.3 billion
— -- Super Bowl weekend is a time for friends, family -- and, according to statistics, enough food to feed a small village.
In the two weeks leading up to the game last year, consumers spent $1.3 billion on beer and cider, $224 million on tortilla chips, and $198 million on frozen pizza, among other treats, according to Nielsen.
Nielsen also reported that consumers spent $80 million chicken wings, and this year, the National Chicken Council expects that number to climb even higher.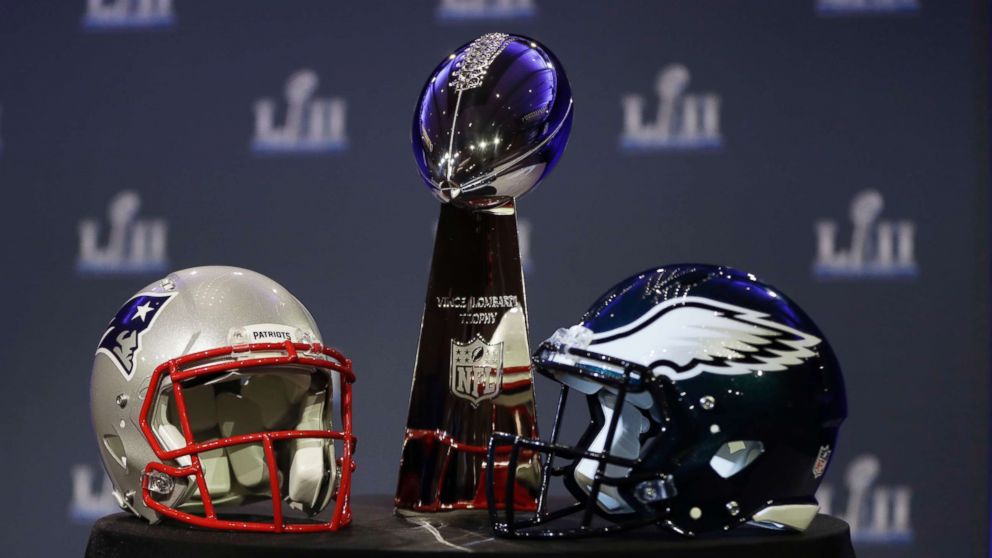 The group said that this year, fans are expected to eat 1.35 billion chicken wings, an all-time high.
Curious about other facts and figures about this year's game? ABC News compiled a few others below:
The National Retail Federation reported that viewers and partygoers will spend an average of $81.17 on food, decorations, apparel and more for the Super Bowl this year. Total spending surrounding the Super Bowl is expected to top $15.3 billion.
According to Nielsen, the two weeks leading up to the Super Bowl last year, consumers spent:
-- $1.3 billion on beer & cider
-- $979 million on soft drinks
-- $597 million on wine
-- $503 million on spirits
-- $348 million on bottled water
-- $278 million on potato chips
-- $224 million on tortilla chips
-- $198 million on frozen pizza
-- $100 million on meat snacks
-- $86 million on popcorn
-- $81 million on deli salads
-- $80 million on chicken wings
-- $74 million on cheese snacks
-- $62 million on avocados
-- $60 million on deli sandwiches
-- $49 million on deli dips and spreads
-- $39 million on salty snack dips
-- $32 million on deli pizza
-- $23 million on deli platters
-- $13 million on vegetable trays
-- $3 million on deli guacamole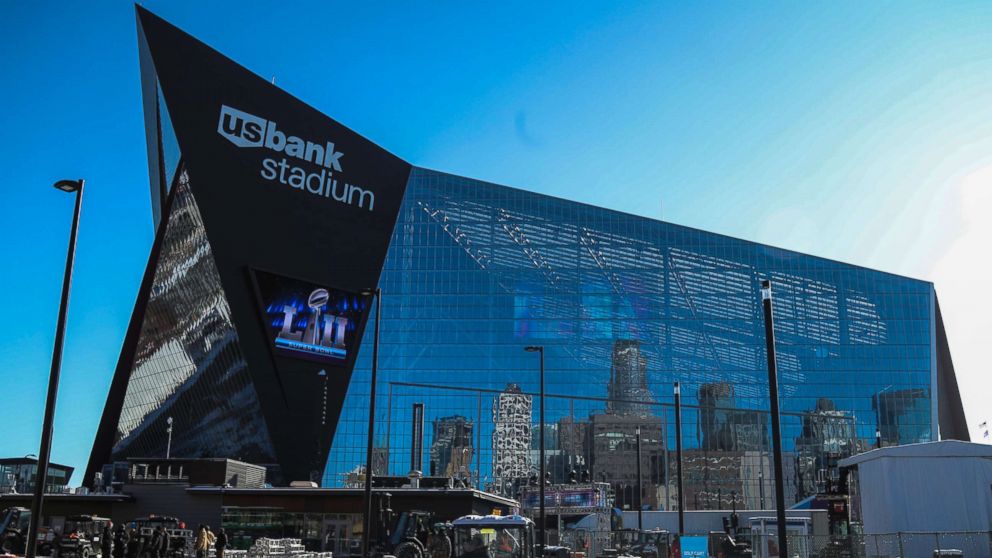 A relatively modest consumption of foods and beverages in a game day party menu, including pizza, chicken wings, potato chips, beef nachos and beer or sodas, adds up to more than 2,400 calories and 121 g of fat according to the USDA National Nutrient Database.
Nielsen reported 111.3 million people watched Super Bowl LI last year.
The NRF added 188.5 million people are expected to watch it this year.
A 30-second ad in this year's Super Bowl costs an average of $5.05 million, compared to $40,000 in 1968, per Ad Age.
The Super Bowl has only gone into overtime once -- during 2017's Super Bowl LI featuring the New England Patriots vs. the Atlanta Falcons.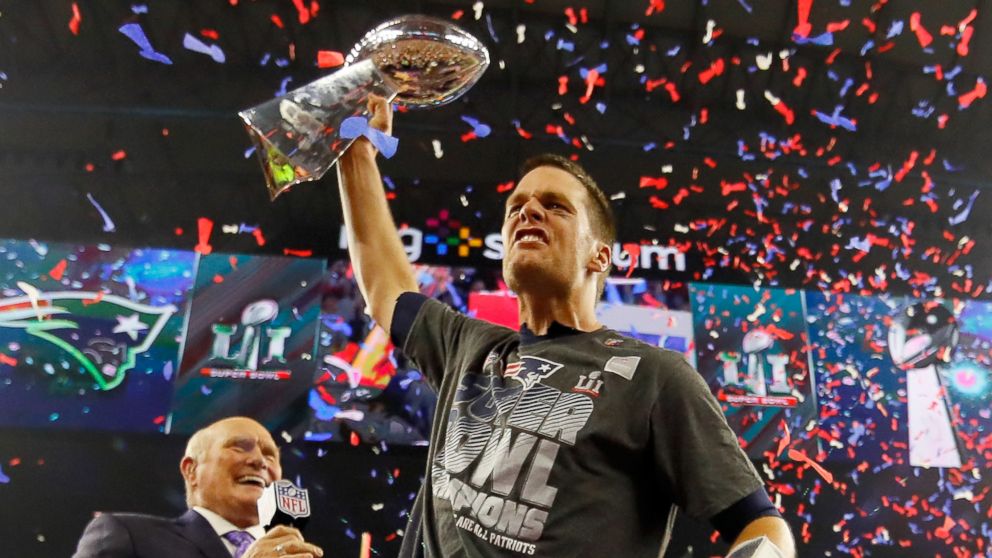 The Pittsburgh Steelers have won six Super Bowls -- the most of any team, though the Patriots could tie that record this year.
This will be Tom Brady's eighth Super Bowl -- a new record.
The Patriots' rings commemorating their Super Bowl LI win have 283 diamonds -- the most ever used in a Super Bowl ring.
The Vince Lombardi Trophy given to the winner of the Super Bowl is made by Tiffany & Co. is made of 7 pounds of sterling silver and takes over four months to create, the jewelry company reported.