Kerry Washington, John Legend, Mira Sorvino and Ava Duvernay are among the celebrities joining Time's Up in its new campaign to #MuteRKelly, targeting the R&B singer.
"Today we join the call to #MuteRKelly and insist on safety & dignity for all women," a statement read on Washington's Twitter account Monday. "We demand appropriate investigations and inquiries into the allegations of R. Kelly's abuse made by women of color & their families for over two decades now."
Other celebs, including Shonda Rhimes and actress Jurnee Smollett-Bell, penned similar statements before linking to an open letter, written by Time's Up, an organization dedicated to fighting sexual harassment and gender disparity, which was first published by The Root.
"To Our Fellow Women of Color," the letter began. "We see you. We hear you. Because we are you. For too long, our community has ignored our pain. The pain we bear is a burden that too many women of color have had to bear for centuries. The wounds run deep. As women of color within Time's Up, we recognize that we have a responsibility to help right this wrong."
Time's Up lengthy letter said that the recent guilty verdict in Bill Cosby's trial "is one step toward addressing these ills, but it is just a start."
"To this end, today we join an existing online campaign called #MuteRKelly," the letter announced. "Over the past 25 years, the man known publicly as R. Kelly has sold 60 million albums, toured the globe repeatedly and accumulated hundreds of millions of plays on radio and streaming services."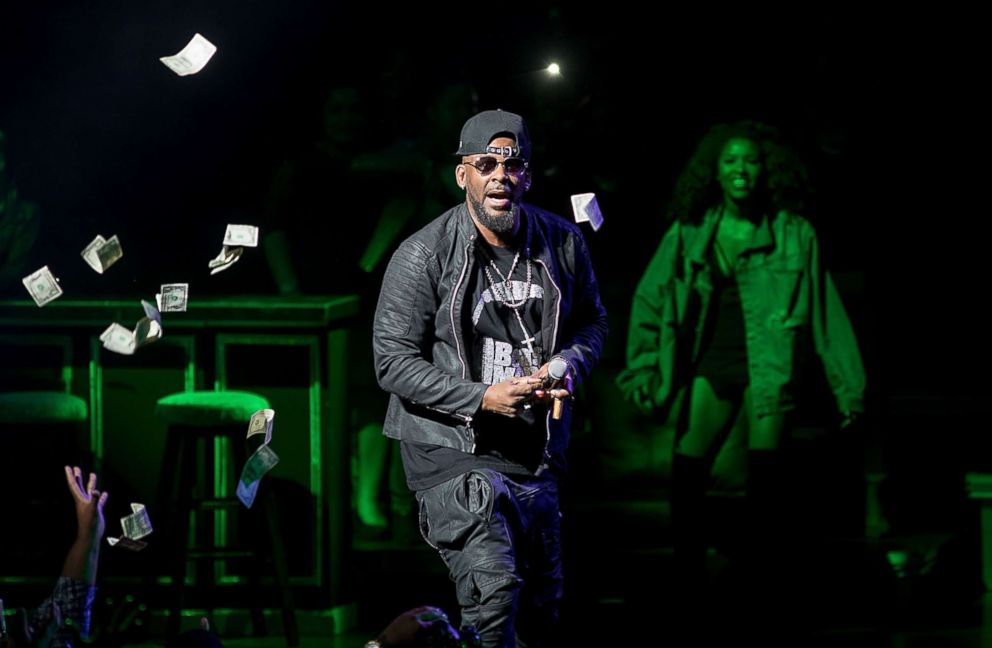 The letter also drew attention to numerous sexual misconduct allegations leveled against the singer, including 21 counts of child pornography. R. Kelly, whose birth name is Robert Kelly, was acquitted on those pornography charges back in 2008, ending a six-year investigation. The letter also references a 2017 BuzzFeed report that claimed Kelly held several young women in a "cult."
In a statement to ABC News, R. Kelly's attorney, Linda Mensch, denied the allegations. "Mr. Robert Kelly is both alarmed and disturbed at the recent revelations attributed to him," she said in a statement back in July 2017. "Mr. Kelly unequivocally denies such allegations and will work diligently and forcibly to pursue his accusers and clear his name."
Still, Time's Up is calling out several companies -- including RCA Records, Ticketmaster, Spotify, Apple Music and Greensboro Coliseum Complex, which is the venue for his upcoming May 11 concert -- for their "ties to R. Kelly to join us and insist on safety and dignity for women of all kinds."
ABC News reached out to RCA Records, Ticketmaster, Spotify, and Greensboro Coliseum Complex for responses, but didn't immediately hear back.
A rep for Apple declined to comment.
However, a rep for Kelly told ABC News in a statement: "R. Kelly supports the pro-women goals of the Time's Up movement. We understand criticizing a famous artist is a good way to draw attention to those goals---and in this case, it is unjust and off-target."
The statement continued: "We fully support the rights of women to be empowered to make their own choices. Time's Up has neglected to speak with any of the women who welcome R. Kelly's support, and it has rushed to judgment without the facts. Soon it will become clear Mr. Kelly is the target of a greedy, conscious and malicious conspiracy to demean him, his family and the women with whom he spends his time."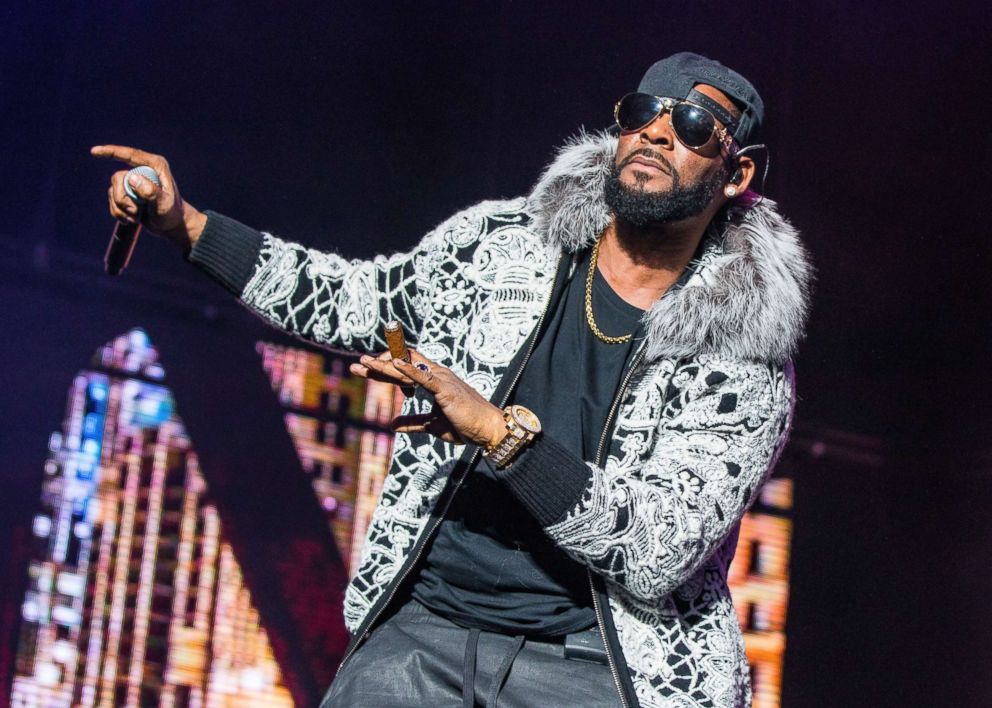 "R. Kelly's music is a part of American and African-American culture that should never—and will never—be silenced. Since America was born, black men and women have been lynched for having sex or for being accused of it. We will vigorously resist this attempted public lynching of a black man who has made extraordinary contributions to our culture," the statement concluded.
The Time's Up letter concluded by demanding "appropriate investigations and inquiries into the allegations of R. Kelly's abuse made by women of color and their families for over two decades now. And we declare with great vigilance and a united voice to anyone who wants to silence us: Their time is up."
The open letter comes after Kelly was removed, following backlash from the community, as the headliner for the University of Illinois at Chicago's "Pre-Mother's Day Love Jam," which was slated for May 5.
The singer, who at one-time called himself the Pied Piper of R&B, addressed the cancellation in a video posted to Twitter Sunday.
"First of all, I want to apologize to my fans in Chicago," he began. "I don't know why they canceled the show. I never heard of a show being canceled because of rumors, but I guess it's a first time for everything so I apologize to you guys. In the meantime, I'm going to try to get to the bottom line of it, as far as my lawyers are concerned."