May 22, 1985: Tina Turner on her accomplishments
Bruce Glikas/FilmMagic via Getty Images, FILE
Tributes continue to pour in for the late Tina Turner after her death was announced Wednesday.
Many artists, collaborators, friends of Turner, fans and the like took to social media to honor the hitmaker's incredible contributions to music, culture and entertainment -- including a powerful pair of posts from Oprah Winfrey.
"I started out as a fan of Tina Turner, then a full-on groupie, following her from show to show around the country, and then, eventually, we became real friends," Winfrey began in one post. "She is our forever goddess of rock 'n' roll who contained a magnitude of inner strength that grew throughout her life. She was a role model not only for me but for the world. She encouraged a part of me I didn't know existed."
The talk show icon added, "Once she claimed her freedom from years of domestic abuse, her life became a clarion call for triumph. I'm grateful for her courage, for showing us what victory looks like wearing Manolo's and a leather miniskirt."
"She once shared with me that when her time came to leave this earth, she would not be afraid, but excited and curious," Winfrey continued. "Because she had learned how to LIVE surrounded by her beloved husband, Erwin, and friends. I am a better woman, a better human, because her life touched mine. She was indeed simply the best."
In another post, Winfrey shared a clip of her on stage with Turner and said that dancing with her "was the most fun I ever remember having stepping out of my box. Tina lived out of the box and encouraged me and every woman to do the same."
The news of Turner's death at 83 years old was confirmed in a statement shared on her official Facebook page.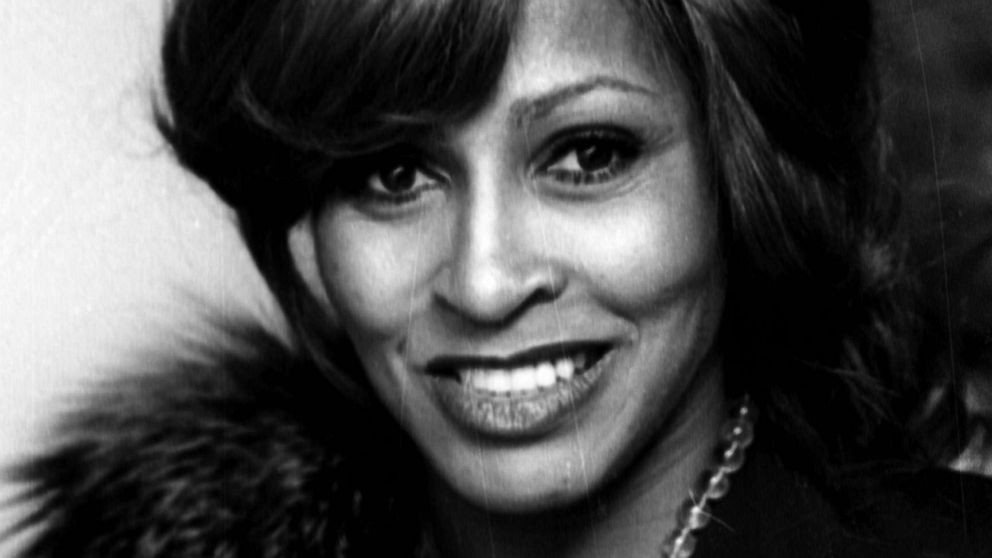 "It is with great sadness that we announce the passing of Tina Turner," the statement said. "With her music and her boundless passion for life, she enchanted millions of fans around the world and inspired the stars of tomorrow. Today we say goodbye to a dear friend who leaves us all her greatest work: her music. All our heartfelt compassion goes out to her family. Tina, we will miss you dearly."
Angela Bassett, who portrayed Turner in the film, "What's Love Got To Do With It," shared a moving tribute to the singer on Instagram and said Turner was "simply the best."
"How do we say farewell to a woman who owned her pain and trauma and used it as a means to help change the world?" Bassett began. "Through her courage in telling her story, her commitment to stay the course in her life, no matter the sacrifice, and her determination to carve out a space in rock and roll for herself and for others who look like her, Tina Turner showed others who lived in fear what a beautiful future filled with love, compassion, and freedom should look like."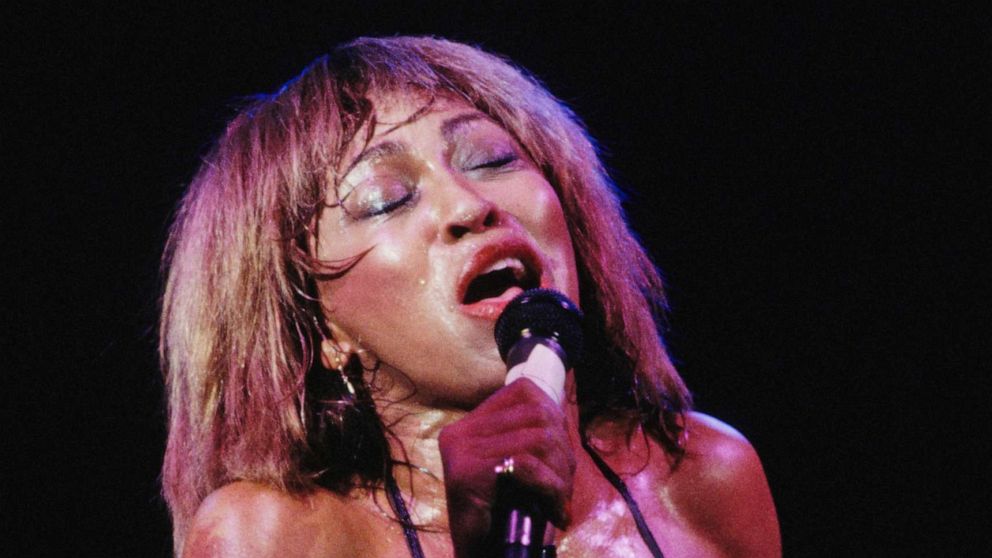 "Her final words to me -- for me -- were 'You never mimicked me. Instead, you reached deep into your soul, found your inner Tina, and showed the world,'" she added. "I shall hold these words close to my heart for the rest of my days. I am honored to have known Tina Turner."
"I am humbled to have helped show her to the world," Bassett said. "So on today, while we mourn the loss of this iconic voice and presence, she gave us more than we could have ever asked. She gave us her whole self. And Tina Turner is a gift that will always be 'simply the best.' Angels sing thee to thy rest...Queen."
See more tributes honoring Turner's legacy below.
Diana Ross: "Shocked. Saddened. Sending condolences to Tina Turner's family and loved ones."
Alicia Keys: "What a woman, what a life, what a warrior!!! The day I met you Ms Tina, I couldn't believe I was standing in the presence of your greatness!! (Thanks to my big sis @oprah!!!) I got to celebrate and thank you for all the love you've poured out around u. The songs you sang gave us courage to step out and be our full selves. You are a fierce force as a woman and a performer! All of these things have been beacons of light for not only me, but all the people around the world finding ourselves and our fearlessness, through our vulnerability!! Thank you, thank you, thank you from the bottom of our hearts beautiful big sister! Rest well! We love and adore you infinetly!"
Michelle Williams: "Rest Well!!!! 🤍💫🕊️ You've meant so much to us! Your strength, courage, resilience and uniqueness were some of the main ingredients of an incredible blueprint you leave behind! 🤍💫🕊️"
Cynthia Erivo: "Thank you for the music Miss Tina!! Rest well ✨✨"
Mick Jagger: "I'm so saddened by the passing of my wonderful friend Tina Turner. She was truly an enormously talented performer and singer. She was inspiring, warm, funny and generous. She helped me so much when I was young and I will never forget her."
Ciara: "Heaven has gained an angel. Rest in Paradise Tina Turner. Thank you for the inspiration you gave us all."
Niecy Nash: "Rest in Peace 🕊️ One of the best to ever do it🎤‼️ #TinaTurner."
Magic Johnson: "Rest in peace to one of my favorite artists of all time, the legendary queen of rock n' roll Tina Turner. I've seen her many many times and hands down, she gave one of the best live shows I've ever seen. She always gave you your moneys worth."
"Tina would have so much energy during her performances and was a true entertainer. She created the blueprint for other great entertainers like Janet Jackson and Beyoncé and her legacy will continue on through all high-energy performing artists. Cookie and I are praying for her husband and all of her friends and family. 🙏🏾"
Bryan Adams: "RIP @tinaturner My condolences to Erwin and Tina's family. I'll be forever grateful for the time we spent together on tour, in the studio and as friends. Thank you for being the inspiration to millions of people around the world for speaking your truth and giving us the gift of your voice. It's Only Love and that's all.❤️ #tinaturner"
Rita Wilson: "@tinaturner this woman elevated it all. Talent. Joy. Grace. Class. What a legend in every way. Her music lives on. Her lessons live on. Her example lives on. Prayers to her husband and family. God bless, Tina. May her memory be eternal."
Viola Davis: "Iconic. Beautiful. Brilliant. A Survivor. Our first symbol of excellence and unbridled ownership of sexuality!! You were my childhood. Oh man!!! God is getting an angel today!!! Rest well Queen Tina Turner. We will bask in your legacy!!! ❤️❤️❤️❤️❤️"
Hilary Swank: "What a blessing to have the sincere honor to meet this masterful icon, trailblazer and supreme talent. 🙌🏽 God rest your soul, @tinaturner 🤍"
Melissa Joan Hart: "Heartbroken to lose such an icon! The heavens have another angel to sing. I read her book in college for a course I did in female auto-biographies and fell madly in love with her and her strength and grace. Gonna go celebrate her life by watching #WhatsLoveGotToDoWithIt tonight! Rest in peace #TinaTurner"
Cindy Crawford: "Rest in peace @tinaturner 🕊️💔 Such an inspiration and example of what it means to be a strong woman, to me and countless others."
Sarah Jessica Parker: "Simply the best. RIP Ms. Turner. I loved and love you. Thank you. Godspeed. X, SJ."
Dan Levy: "The ultimate inspiration. The Best. #RIPTinaTurner"
Ariana DeBose: "Today we lost an icon, a survivor, a legend 💔 The Queen of Rock 'n' Roll. She's the definition of resilience. Thank you for your example 🙏🏾"
Mariah Carey: "The words legendary, iconic, diva, and superstar are often overused and yet Tina Turner embodies them all and so many more - an incredible performer, musician and trailblazer. To me, she will always be a survivor and an inspiration to women everywhere. Her music will continue to inspire generations to come. Rest in Peace, Queen ❤️"
Nicki Minaj: "Legend & Icon & that doesn't even scratch the surface. May she rest in perfect peace & may her legacy of brilliance & resilience live on forever. #SimplyTheBest"
George Takei: "A true legend has passed. Tina Turner has died at the age of 83. She was our River Deep and our Mountain High, the Private Dancer in our hearts. She showed us that love really does has everything to do with it, and that we really did need another hero. And she was it. Rest now, Proud Mary. Raise your voice high in the heavens. You were always simply The Best."
Maria Shriver: "Tina Turner was iconic, talented, and fierce. What a journey. What a life, filled with great highs and great lows. She left an abusive marriage. She found love again. She made her way in this world, selling millions of album. She became a mother, she experienced terrible sadness, and she still kept going. She brought joy to so many, even when she was experiencing such tragedy. I've always admired her. I first met her as a teenager and followed her throughout her inspiring life. May we honor Tina, and may we continue to play her music loudly and dance! #simplythebest"
Diane Warren: "She was a Survivor and a Bad---. Every note she sang shook the room and shook your soul. There will never ever be another like her. Shake the roof off of Heaven Tina 🎤🔥💔"
Octavia Spencer: "I'm incredibly devastated to hear of @tinaturner's passing. The definition of an icon, diva and legend, and one of my favorite artists ever. Thank you Tina for bringing the world so much joy and fun! Sending love to her family, friends and fans everywhere 💔🕊️🎶🎤"
Priscilla Presley: "Tina Turner was one of Elvis' favorite performers. When she took the stage, it was pure magic. I remember how she held an audience with an energy that was undeniably pure Tina! She has left a remarkable legacy and will be sorely missed by all."
Sylvester Stallone: "Rest in peace, Tina Turner… Truly one of the greats!"
Halle Berry: "I'll never forget this day at the Legends Ball when I met Tina Turner! She rearranged me with her conversation, her spirit, her depth of character, her grace and most of all her ability to be ordinary and a LEGEND at the time! The world will be missing one bright light tonight! 🙏🏽"
Tracee Ellis Ross: "An Icon, a Legend, a Goddess, a Survivor, a Trailblazer …there will never be another like Tina Turner. Sending so much love to her family and loved ones."
Jennifer Hudson: "This is a sad day for music. The Queen of Rock'n'Roll has passed. Tina Turner, we honor you ! Your legacy will live forever. U showed us all what it means to have the grit and determination to never stop, no matter what life throws our way ! Thank u for all you've given us. Now rest in peace!"
Elton John: "We have lost one of the word's most exciting and electric performers. A total legend on record and on stage. She was untouchable. Condolences to Erwin and her family. The saddest news."
Kygo: "Rest in peace to one of the true greats @tinaturner ❤️ you were a big inspiration to so many people for decades, including me! I was honored to do a remix of 'What's Love Got To Do With It' back in 2020 and that will always be a highlight for me in my career🙏🏼"
Usher: "The Queen and a Pioneer of Rock n' Roll, Anna Mae Bullock. Most notably known, as Tina Turner. I'll never forget when I met you and how you made me feel. ...You have left such an impactful legacy on this earth and your very motivation to be the greatest inspires me till this day. Love you eternally. Rest peacefully."
Ringo Starr: "God bless Tina Turner, peace and love to all her family."
Derek Hough: "Absolute legend !!!! And one of my favorite songs to dance to of all time. RIP Tina 🙏🏼🙏🏼"
Roberta Flack: "❤️Tina Turner❤️ We went to Ghana together in 1971 for the Soul II Soul tour. Her meteoric energy on stage was in such contrast to her gentle, kind and quiet demeanor off-stage. My friend Tina, thank you for inspiring us to always be everything we were meant to be – regardless of life's challenges. A woman without limits – you will always be my hero. Love, Roberta."