Our favorite Usher moments for his birthday
Lionel Hahn/Getty Images, FILE
Pop legend Usher will add another monumental career milestone to his resume as the Apple Music Super Bowl LVIII halftime show performer.
The eight-time Grammy Award-winning artist will take the stage at Allegiant Stadium in Las Vegas at the 2024 Super Bowl in February, according to an announcement from the NFL, Apple Music and Roc Nation, who will produce the show.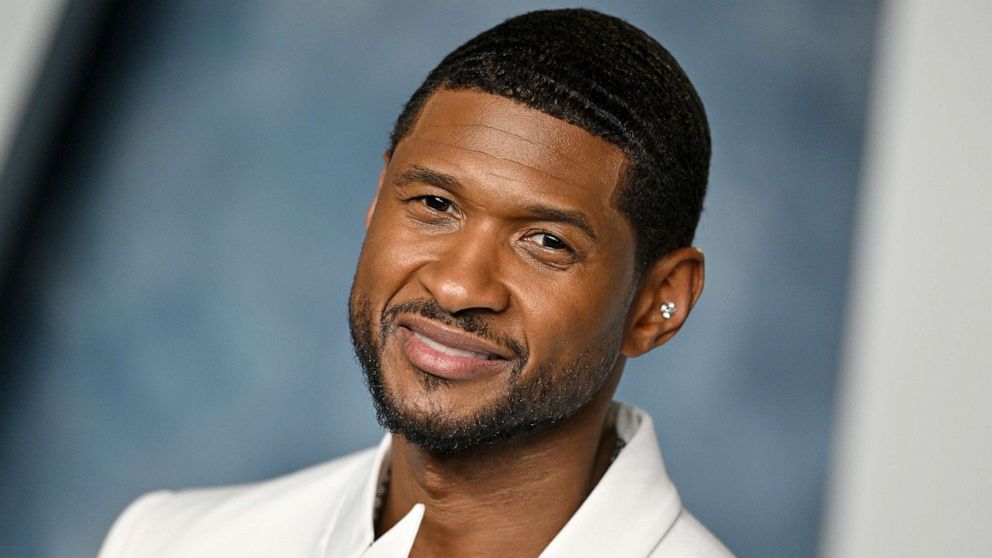 "It's an honor of a lifetime to finally check a Super Bowl performance off my bucket list. I can't wait to bring the world a show unlike anything else they've seen from me before," Usher said in a statement.
The NFL, Roc Nation, and Apple Music tweeted videos of stars such as Deion Sanders, Kim Kardashian and Usher himself breaking the big news to a young Usher in his iconic "Confessions Part II" music video.
Usher spoke with Zane Lowe on Apple Music 1 about the announcement, sharing his excitement and anticipation for the event.
"It's been a lot, like, to keep secrets from my own kids at home," Usher said. "A very, very close-knit group of people knew and we're really excited about the entire thing," he said.
Usher told Lowe the Super Bowl halftime stage was "the most grand stage to ever play on."
"Those 13 minutes mean everything," he said. "Been on my bucket list for a long time."
After finding fame in the 1990s, the 44-year-old singer and dancer continued his success with songs like "Burn," "Confessions Part II," and "Yeah!" in the early 2000s. His chart success did not end there, with a continued run of hits through the years. He owns 18 top-ten Billboard Hot 100 hits. Recently, he received the 2023 BET Award for best male R&B/pop artist, a win he shared with Chris Brown in a tie.
"Usher is an icon whose music has left an indelible mark on the cultural landscape throughout his career, we couldn't be more excited to have him headline this year's Apple Music Super Bowl Halftime Show," NFL Head of Music Seth Dudowsky said in the release.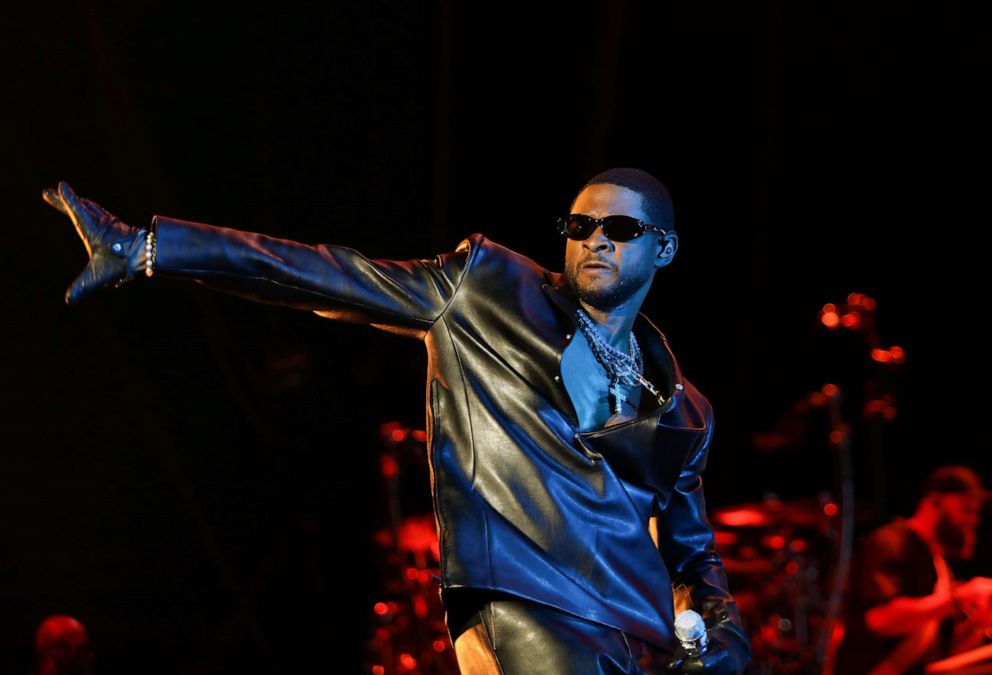 Jay-Z, owner and founder of Roc Nation, also weighed in with a statement saying, "Usher is the ultimate artist and showman. Ever since his debut at the age of 15, he's been charting his own unique course. Beyond his flawless singing and exceptional choreography, Usher bares his soul."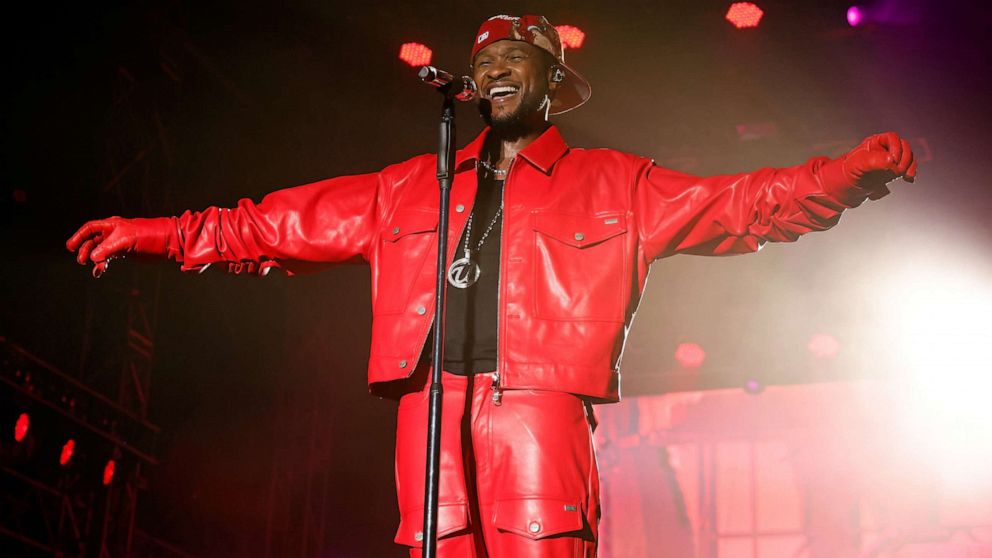 Usher will be right at home in Las Vegas, where the Texas-born performer's residence at Dolby Live at Park MGM is scheduled into early December.
This will not be Usher's first time gracing the Super Bowl stage, as he joined the Black Eyed Peas halftime performance in 2011.