Val Chmerkovskiy will dance with Nancy McKeon on season 27 of 'DWTS'
"Facts of Life" actress Nancy McKeon will be hitting the dance floor to compete for the coveted Mirror Ball trophy on the next season of "Dancing With the Stars," it was revealed on "Good Morning America" today.
McKeon will compete alongside her pro-partner Val Chmerkovskiy, a longtime "DTWS" vet and two-time Mirror Ball champion.
The couple appeared live on "GMA" to discuss how they are preparing to hit the ballroom together. "He is the most amazing partner. [He has] more patience than anybody I know and I'm so lucky," McKeon gushed of her professional partner.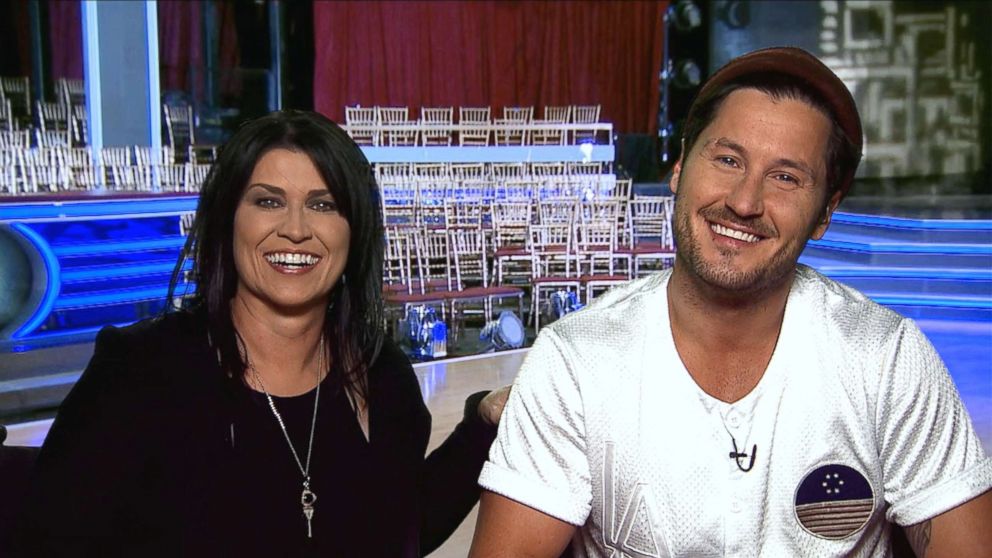 McKeon also gave a shoutout to Ginger Zee, ABC News chief meteorologist, who danced with Chmerkovskiy all the way to the finals of the competition.
"Thank you to Ginger for loaning me her amazing partner," McKeon said of the season 22 finalists.
Although they're in the early stages of training together, McKeon said she's seen glimpses of Chmerkovskiy's tough side.
"We're only on day three, so he's saving a few things to come at me I think, but [he's] tough in a good way," McKeon said. "Making sure that I have what I need to maybe keep up with him. I'm not certain it's all going to come together, but we're going to try."
McKeon's "Facts of Life" co-star Kim Fields, who also competed in season 22, made it all the way to week seven.
McKeon said her two daughters have been anxiously awaiting the big announcement and are already supporting her from afar.
"They are so supportive and they are so inspiring and they send me texts every day," the actress said. "They teach me every day. They are two of the bravest little young women I would say that I know, and so I'm trying to show them that mom can be brave, too."
This upcoming season is sure to be a big one for Chmerkovskiy -- who has competed against his brother and sister-in-law in the past -- but is expected to be facing off against his own fiancee, pro dancer Jenna Johnson, during season 27.
"I'm officially moved to the couch now, so I'm starting to deal with it," Chmerkovskiy joked of their in-house rivalry.
The full season 27 cast of "Dancing With the Stars" will be revealed on "GMA" on Sept. 12. The new season of "DWTS" will premiere on Monday, Sept. 24 at 8 p.m. ET on ABC.