A new teaser trailer for the upcoming series "Daisy Jones & The Six" is here.
The streaming Prime Video series, which is based on the bestselling novel by Taylor Jenkins Reid, stars Riley Keough as Daisy Jones, a young musician at the beginning of her stardom who is paired with an up-and-coming rock band called The Six.
The story follows their rise and fall as a band in 1970s Los Angeles. Just like the book, which is told in documentary style, the miniseries will be told in similar fashion, with each of the fictional bandmembers revealing the truth behind their split.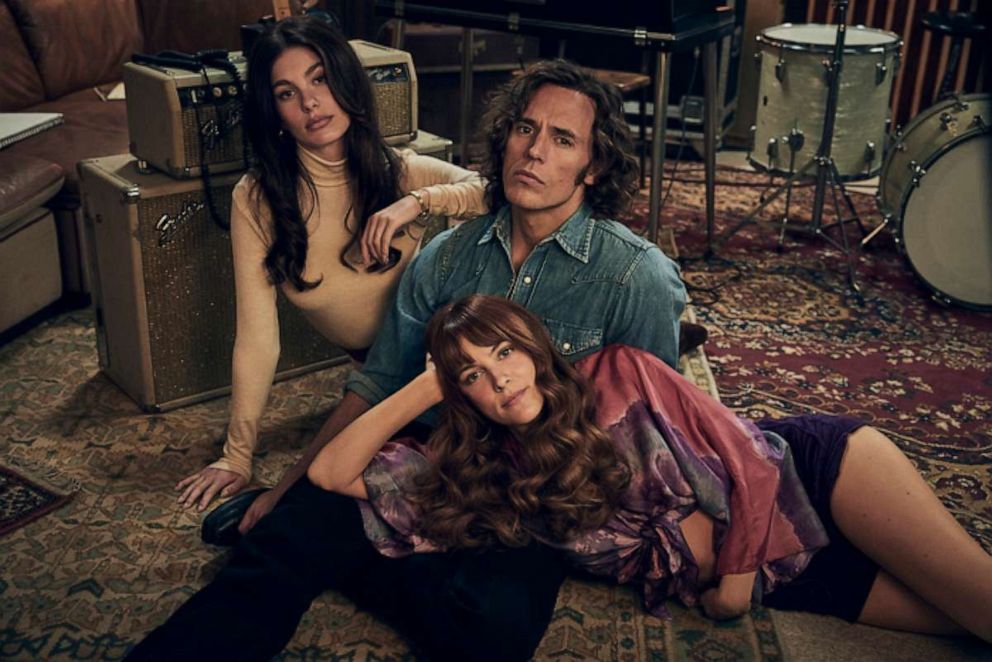 In one clip from the teaser, Keough says, "Look, I know you said that I would tell you everything. But how much of everything do you really want to know?"
Other clips from the teaser also show footage of the band performing onstage to sold out crowds as some of their songs play in the background.
The last clip features Keough singing a song onstage with The Six.
"Go ahead and regret me but I'm beating you to it, dude," Keough sings, a line from the band's song "Regret Me."
"Regret Me," was also released as part of the band's fictional debut album, "Aurora."
"For years, readers have asked me what the band sounds like. Well, now you're getting an answer," Reid said in an audio clip on Spotify. "'Aurora' exists. And it's a stunning, nostalgic, timeless album. Daisy Jones & The Six are real. And they are better than my wildest dreams."
Reid told "Good Morning America" in September that "Daisy Jones & The Six" is going to be a "really great show."
"To have such an amazing cast, to have each role cast so perfectly and to watch these actors -- they take the characters and make them even more than they are on the page," Reid said. "And so to watch them sort of become it and then make it even bigger and deeper, it's just a thrill."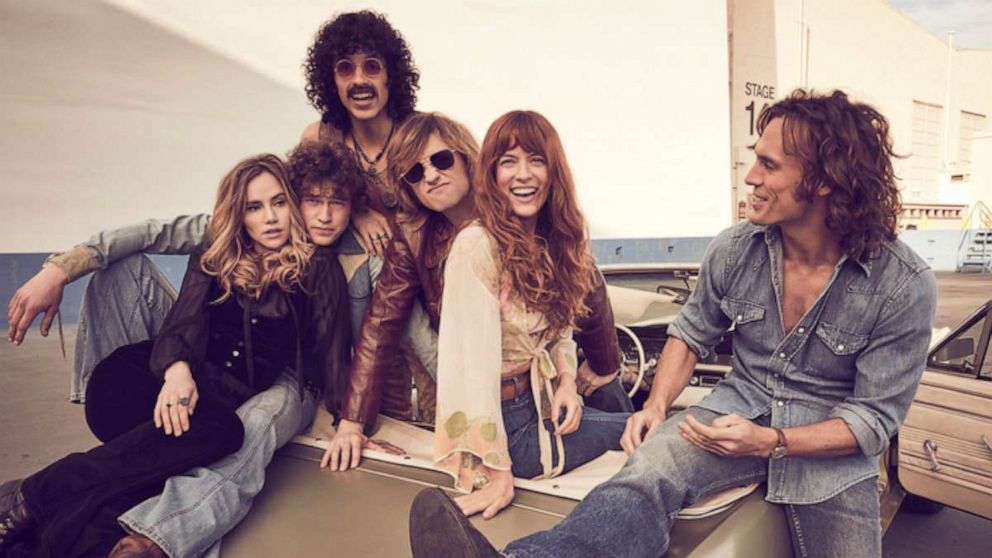 The upcoming miniseries also stars Sam Claflin, Camila Morrone, Will Harrison, Suki Waterhouse, Josh Whitehouse, Sebastian Chacon, Nabiyah Be, Tom Wright and Timothy Olyphant.
Reese Witherspoon is an executive producer for the series.
The series will premiere on March 3 on Prime Video.