'Dancing with the Stars' cast plays 'Ask Me Anything'
For Wayne Brady, joining season 31 of "Dancing With the Stars" is about more than just winning a Mirror Ball Trophy.
The "Whose Line Is it Anyway?" alum, 50, told "Good Morning America" he's been asked to be on "DWTS" for years but now was the right time for him to partake in the "craziness" after he recently lost someone special in his life.
"My grandmother passed and she loved the show, so I'm dedicating this season to her and I just want to have fun for her," the comedian told "GMA."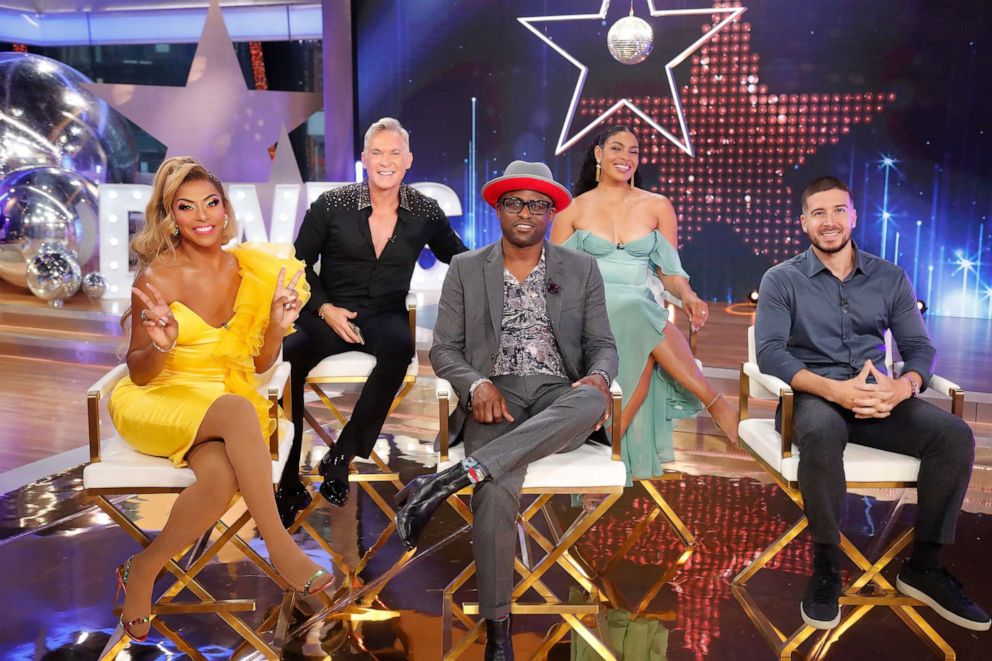 Brady, an Emmy-winning actor and Grammy-nominated singer, said he's learned lots of dance styles before but he's never dipped his toe into the Latin ballroom world before.
He said he loves the "athleticism" of the jive and wants to learn to waltz so he can dance at his 19-year-old daughter Maile's wedding one day.
"Dancing With the Stars," hosted by Tyra Banks and Alfonso Ribeiro, premieres Sept. 19 on Disney+.
"I think my biggest challenge is just learning something new, putting myself in the position of being completely open to the process of learning from my partner," he said. "You are your biggest challenge, so I'm going to beat me."
Brady, who currently hosts the game show "Let's Make a Deal," is paired with former Mirror Ball champion Witney Carson this season.
Despite being a comedian, Brady, 50, said on Thursday's "GMA" that he hopes he won't have to lean on his improvising skills.
"You're not supposed to because it's dancing and it's choreographed," he said, "and so hopefully I won't have to use any improvisation and pull anything out because I'll be doing what's asked of me."
"Dancing With the Stars" season 31 premieres Sept. 19 on Disney+.
A subscription to Disney+ costs $7.99 per month or $79.99 per year, and a bundle consisting of Disney+, Hulu and ESPN+ costs $13.99 per month.
Disney is the parent company of ABC News and "Good Morning America."