Woman's powerful post on being a black country music fan goes viral
A black country music fan has sparked a conversation about racism in an eye-opening post.
Rachel Berry, a 28-year-old New Jersey resident, used her voice to shed light on what it's like to be a black fan at country music concerts. On #BlackoutTuesday, a day meant to pause in reflection and magnify black voices in the wake of George Floyd's death, Berry shared a powerful Instagram post detailing the precautions she's had to take before attending a country music festival.
"Before you buy tickets to a show, have you ever looked up the name of the town/city and then 'racism'? I have. There have been a few shows that I have had to pass on because the first 2 or 3 links that popped up were about acts of racism that have happened there," she wrote in a June 2 Instagram post.
"But I have felt uneasy walking through a crowd of tailgaters and seeing Confederate flags flying high from their trucks. I find myself almost wishing I was invisible so I could walk through the crowd without being seen or noticed," she continued.
Berry's words caught the attention of major artists and executives in the industry. Country artists including Maren Morris, Brad Paisley, Tenille Townes, Brothers Osborne and Ashley McBride flooded her account with messages of support.
"Rachel, thank you for being a country fan, and for speaking up. We are so glad to have you. And we are listening," Paisley replied on Berry's post.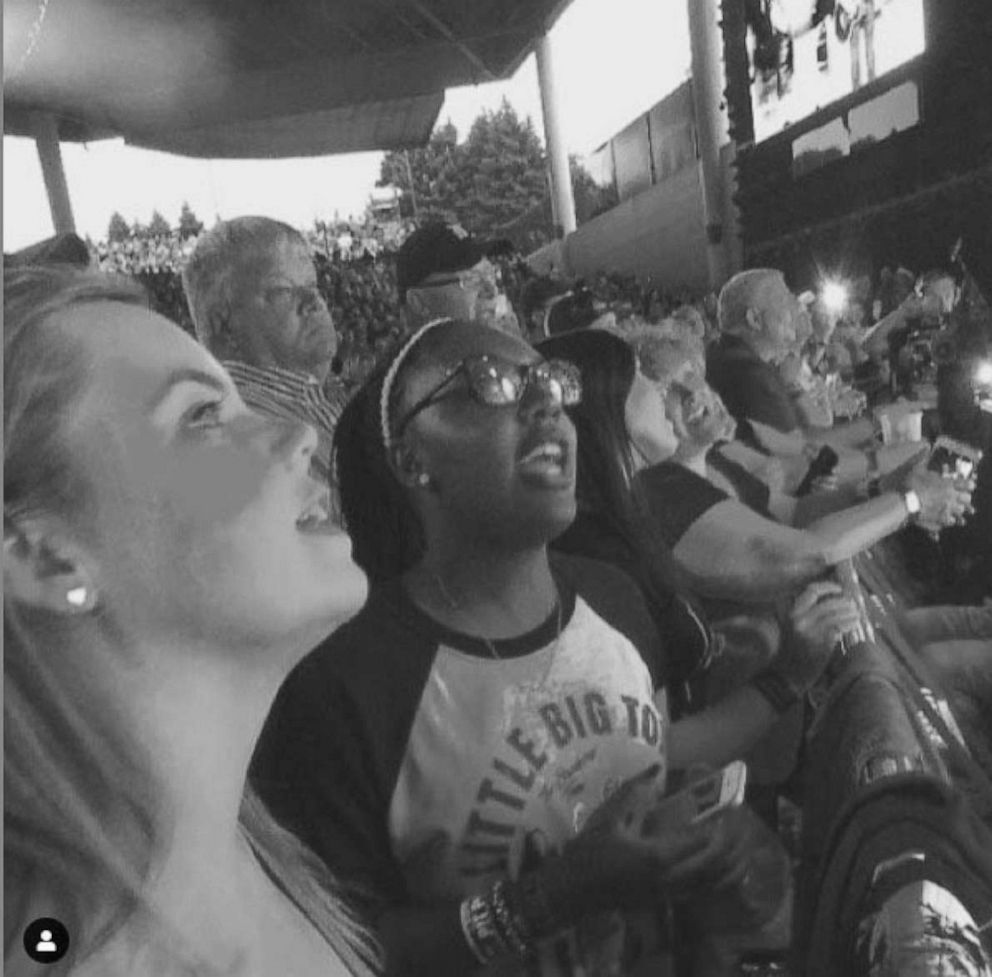 Berry told "GMA" she was inspired to write the post from comments she saw in regards to George Floyd's death on a social media post from Little Big Town member Karen Fairchild. The musician was vocal about Floyd's death, quoting Maya Angelou in an Instagram post, which garnered a mix of positive and negative comments.
Berry said she couldn't help but respond after seeing the comments because she felt that some country fans were uneducated on the matter and what Floyd's death means to black people. The next day, Berry decided to write her feelings out in what is now a viral message to the country industry and its fans.
"My post was just to create awareness," Berry told "GMA." "At the end of the day, we're all lovers of music, and it shouldn't matter what skin color we have or what we look like. We are all here for the music."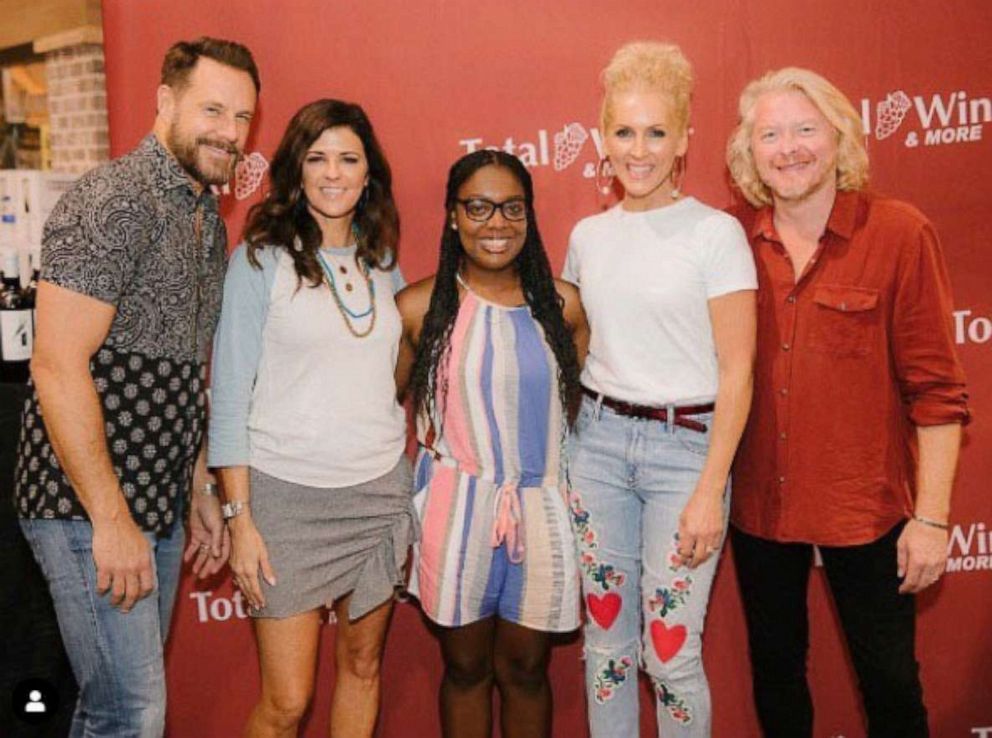 She wants to raise awareness that this genre of music has black fans too. And for Berry, the precautions and the unconscious thoughts she has while at a concert is one of many obstacles she faces to enjoy the music she loves.
Berry also called for more inclusion of black female country artists. She said it's important that black fans listen to the stories these artists can tell through music.
"In terms of the male black artists, I know Kane Brown, Jimmie Allen and Darius Rucker. And I know them because they're played on country music radio a lot. In terms of females, if I were to use that same criteria, I would know none," she said.
She has attended over 70 concerts for her favorite band, Little Big Town. Some friends have asked her if she thinks the band remembers her because she is one of the few black fans that show up.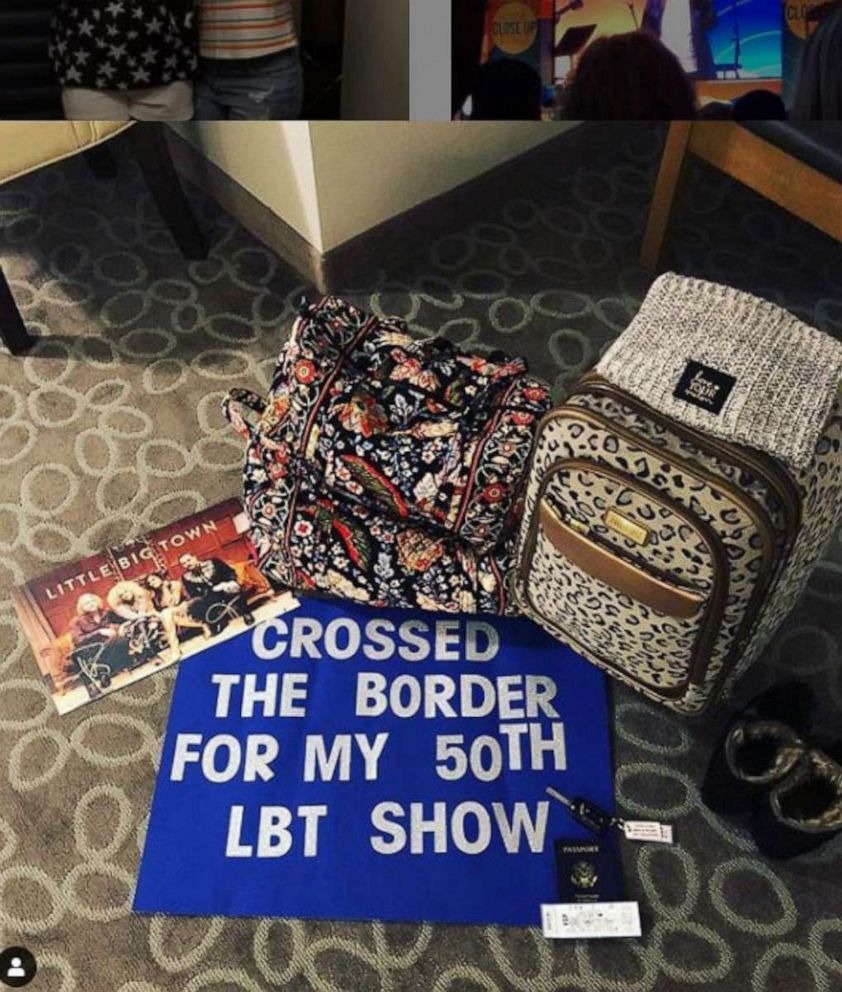 "In my heart I know that they remember me because I show up a lot. But, you know, it's always a question in the back of my mind. I stand out in a crowd," Berry told GMA. "I just wanted to make consumers more aware that we do exist, we do show up."