Workplace conversations around #MeToo should be 'culturally competent and sensitive to the structural barriers that women of color face': COLUMN
Participants reflect on 'GMA's' new rules of the workplace conversation
In the aftermath of the new, post-#MeToo reality that has upended offices across the country, "Good Morning America" spoke to two generations of people in the workplace -- one group in their 20s and one in their 50s – to hear how things have changed. Padma Seemangal, who's in her 20s, was one of the participants. In her column below, she reflects on the April conversation and how her perception has changed since then. Opinions expressed in this column do not necessarily reflect the views of ABC News.
I am fortunate to work at a nonprofit, Women's City Club of New York, with women of multiple generations and life experiences. This mix of perspectives always fosters healthy debate, particularly around issues of gender equality.
As my colleagues and longtime friends know, I have always been true to my convictions. I rarely hold my tongue when encountering bias or inappropriate behavior in any environment, not just the workplace.
Participating in the "GMA" "What are the new rules?" series exploring workplace dynamics between men and women was illuminating. I feel that I challenged the perception from the older group that compliments in the workplace should be acceptable.
In actuality, there is a cultural shift in the workplace that must occur that allows both women and men to feel comfortable defining the parameters of their relationships with their colleagues and managers.
There was agreement during the conversation that part of that cultural shift is constant open dialogue in the workplace, which can create an environment that is safe and allows a level of security and confidence for an individual speaking up when inappropriate or unsafe behavior occurs.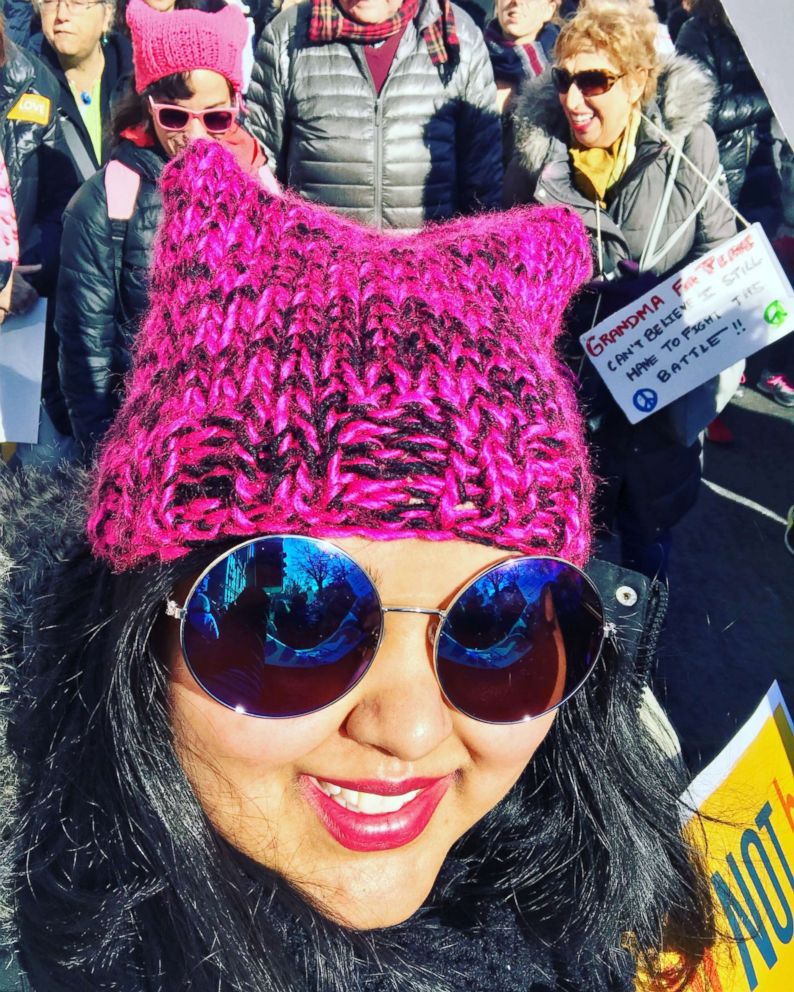 As a woman of color, I understand that we can feel more vulnerable about our job security if we come forward with complaints about harassment. Therefore, it is critical that conversations around #MeToo and harassment are culturally competent and sensitive to the structural barriers that women of color face.
This cultural shift extends beyond the workplace. We must alter the narrative of what we define as appropriate in our everyday lives from family and friend interactions to public spaces. In a city like New York, where diversity is our asset, we must acknowledge that interactions can be received differently based on where one is from.
I am optimistic that the "GMA" conversation is occurring across the country, particularly among people from varying age groups and different backgrounds.
After taking part in this segment, and listening to various perspectives, I felt like I walked away better equipped to continue having conversations about harassment, both in and outside the workplace.
The conversation allowed me insight into a generational view of how harassment was managed and the significance of culturally shifting the tone and kind of conversations surrounding this topic.
From this conversation, I recognized that not everyone feels comfortable and assured in their position to speak up and voice concerns when they experience inappropriate behavior that makes them feel uncomfortable or unsafe. Recognizing this, I encourage people experiencing any form of what they interpret as inappropriate behavior not to feel intimidated and talk with a colleague or a supervisor whom they trust and ensure that there is support if they decide to take next steps.
Ultimately, it has always been the openness and willingness of individuals to set aside their differences and preconceived notions to engage in a dialogue that allows both parties to better understand the source of the tension and conflict. Through these conversations, an appreciation for a difference in thought and approach can move a solution further.
I saw my participation in "What are the new rules?" at "GMA" as an opportunity to listen and understand differences in views and approaches to a sensitive topic like harassment.
Padma Seemangal is the program and communications manager at Women's City Club of New York.