Toddler stands in for his Marine brother in prom photos
A little boy was invited to pose in an adorable photo shoot last week after his brother was unable to attend a high school prom with his girlfriend.
Clay Moak Jr., 2, took photos with his older brother's girlfriend, Skylar Fontaine, 18, on March 16. Clay's brother, Gage Moak, 19, is a Marine and is away at training for his Military Occupational Specialty (MOS), 1,000 miles away.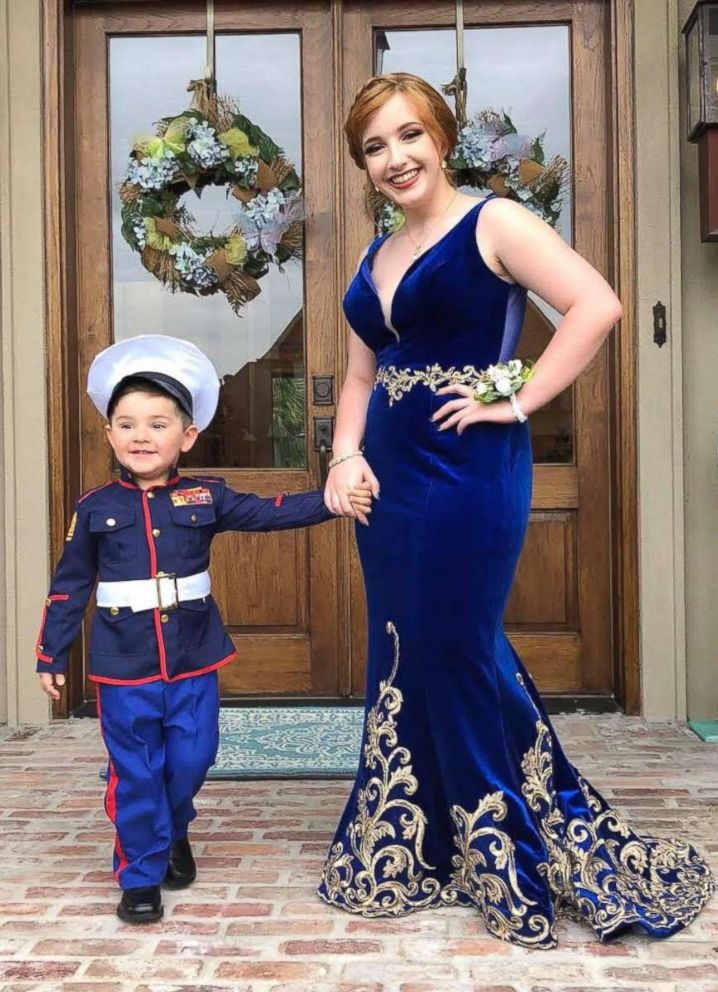 "At first I was upset, but I am willing to deal with the distance and him being away because he is the one who is away from all of his family and making the ultimate sacrifice," Fontaine of Louisiana, wrote in a statement to ABC News. "Clay is so sweet and always greets me with a hug. I've watched him grow up and I love him so much! He wants to be just like his big brother."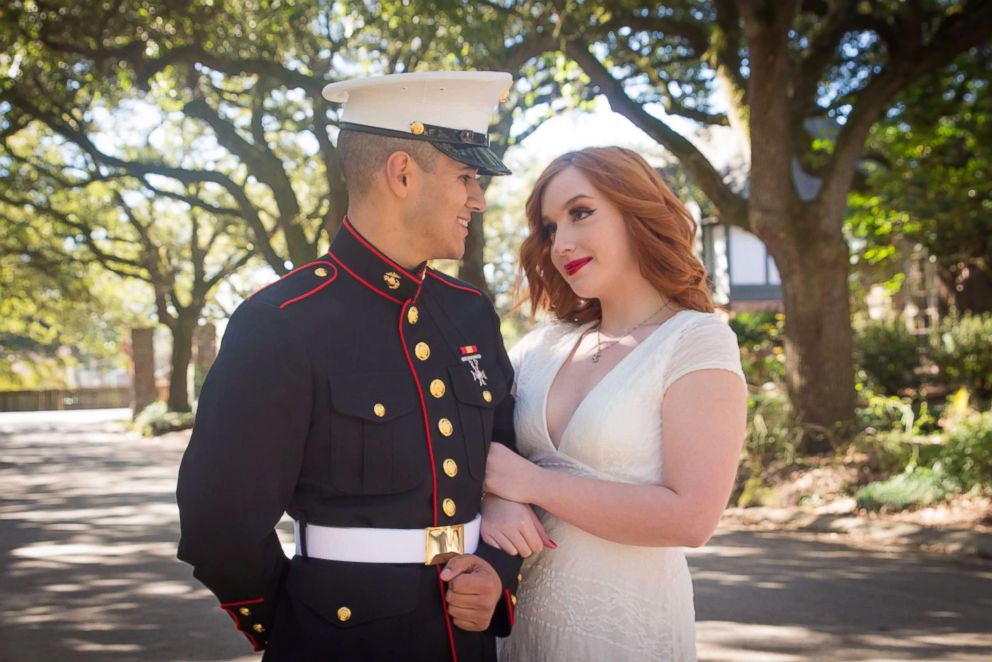 Fontaine said it was her idea to take prom photos with Clay, but his grandmother obtained the toddler's tuxedo and Marine costume.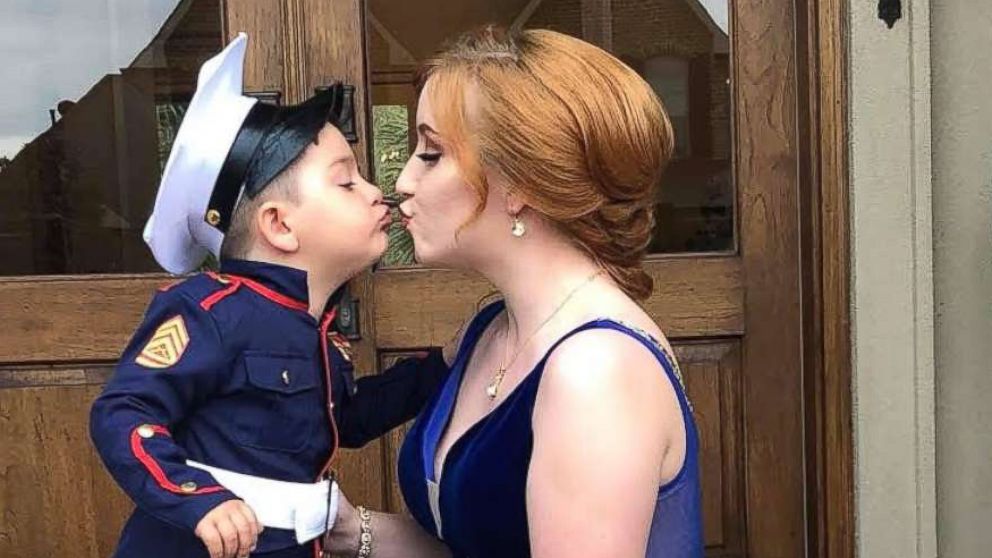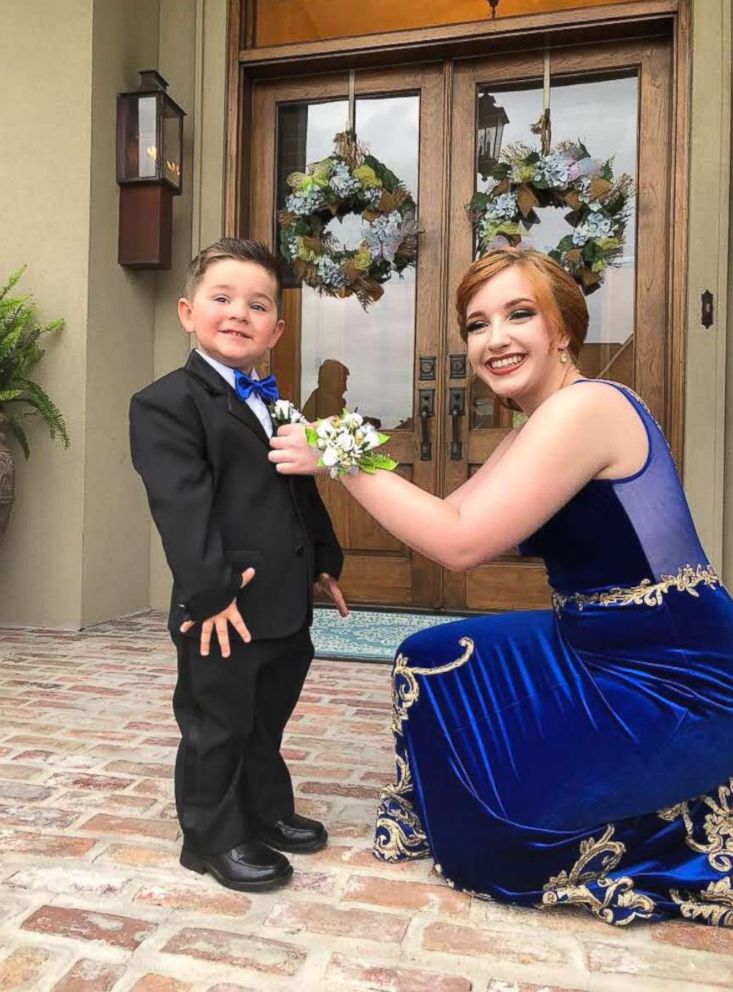 Although Clay did not attend the actual dance, his mom Brandy Moak told ABC News that the pictures made him smile.
"We went and got his haircut and he was all excited," the mom said. "It was cute. It was adorable."
Fontaine posted the images on her Twitter page March 16, where it received over 43,000 retweets.