Brothers, who are life-long Pixar fans, spent eight years making a stop-motion version of "Toy Story 3" for the ages.
Mason and Morgan McGrew, of Ankeny, Iowa, who grew up with the "Toy Story" films, have spent close to a decade replicating their favorite Pixar movie frame-by-frame using plastic toys, paper props and woodwork.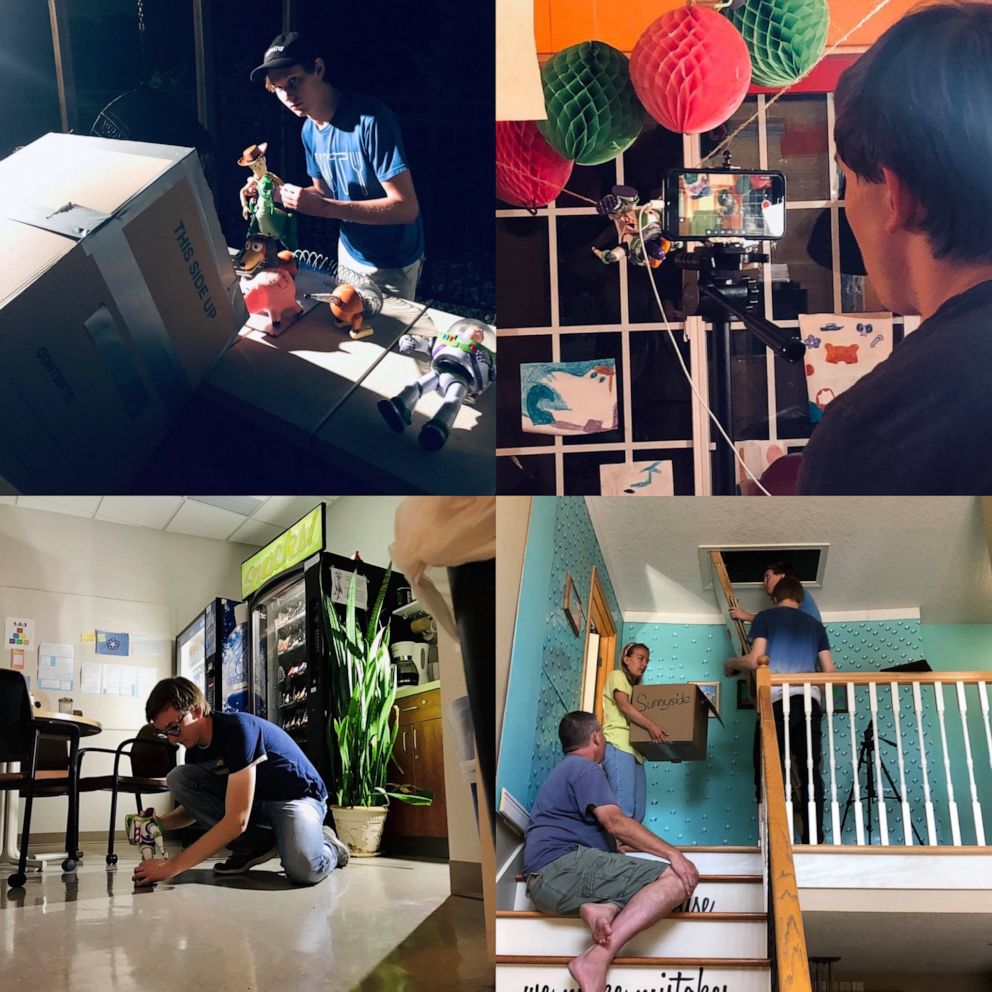 Stop motion filmmaking is a tedious technique that includes physically changing each object in small increments between photographed frames.
Morgan McGrew, 23, told "GMA" that it often took six to eight hours to film two or three seconds.
"Mason and I were the sole producers," said Morgan McGrew, "[The work] was split very much 50/50. I edited, I shot the stop motion. He edited, he shot the stop motion. We both did everything you can imagine."
The brothers published the movie, which runs exactly one hour, 39 minutes, and 43 seconds, on YouTube on Jan. 25.
The now-viral project started with a shared love of the movie and an idea to try to bring a scene to life.
"When we saw 'Toy Story 3,' it instantly became our favorite movie. We knew that we were interested in filmmaking, but at that point we really didn't know how to explore it or what to do with it," said Morgan McGrew. "So, you know, we have some of these toys from when we were kids and we wanted to see if we could recreate a scene from one of our favorite movies. It's kind of been a snowball effect."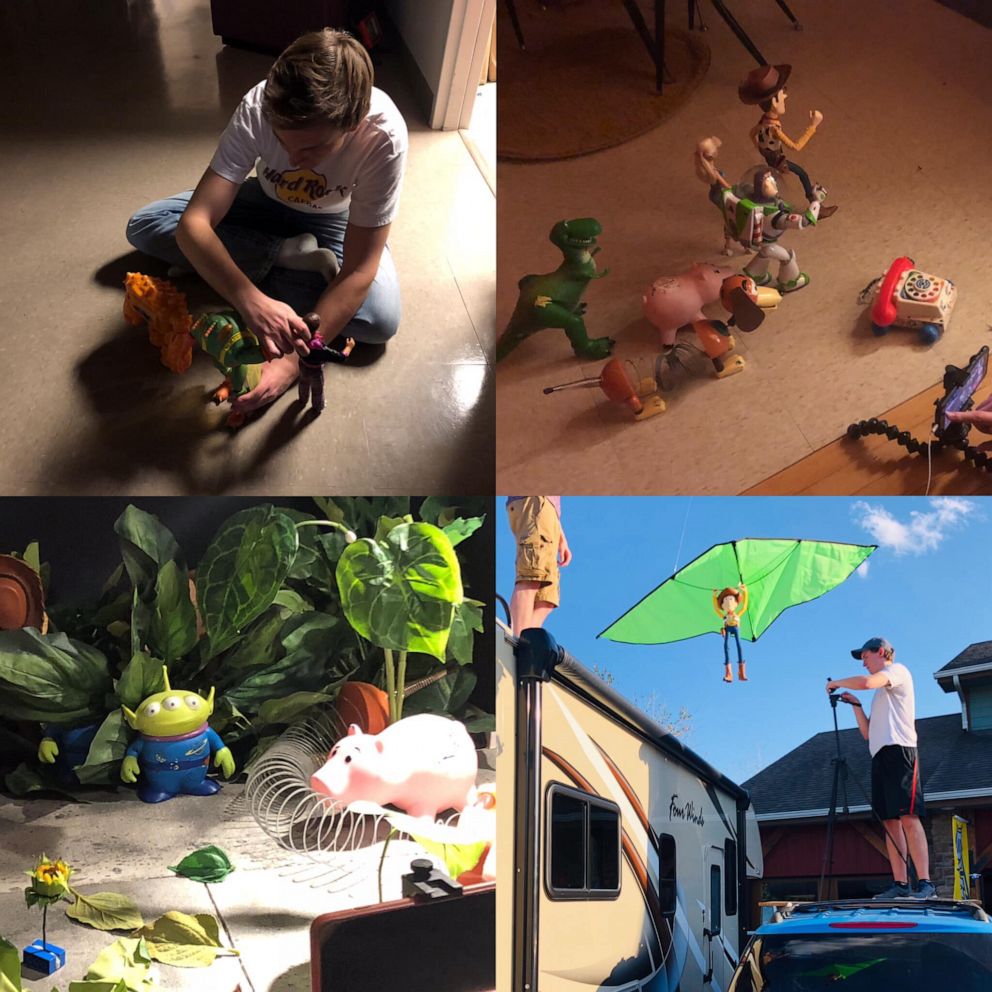 In between attending college and working other jobs, the brothers made time to devote to the project on school breaks and weekends.
Morgan McGrew said they hope to inspire others to be creative -- and finish the projects that they start.
"I just hope that everybody who views it sees it as a result of what can happen if you stick to something and just keeping the idea that you should always finish what you start," he said.
Morgan McGrew said Woody is his "favorite character in all of pop culture."
"He is so loyal. He knows what is the right thing to do. And he knows what's best for everybody," he said, "He really takes charge and can also see the faults from his actions, which I think is really commendable. "
Disney is the parent company of ABC News and Pixar.